No better time to quit: Why smoking is especially dangerous in a pandemic
According to the World Health Organization, smokers who contract COVID-19 are at higher risk of suffering severe disease outcomes. This World No Tobacco Day, quit smoking to protect yourself and your loved ones.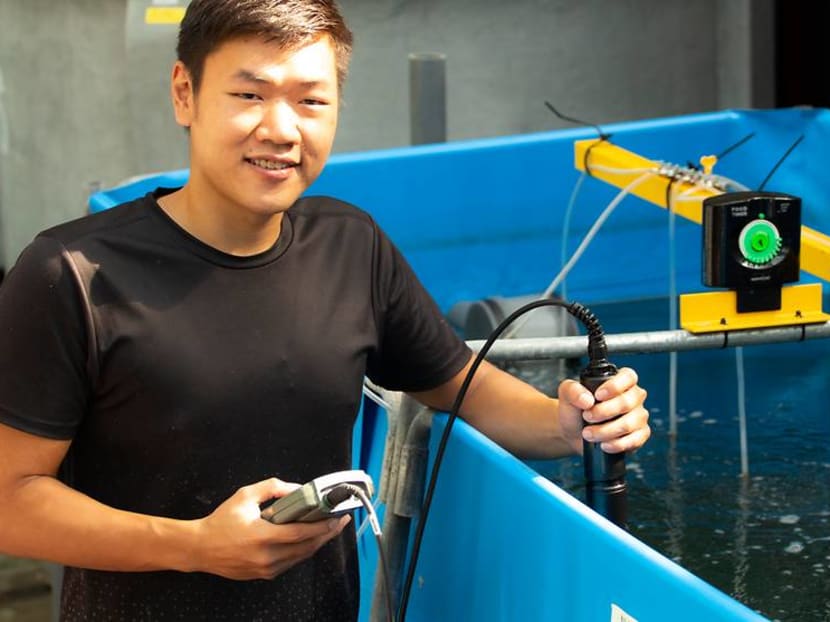 In the last year, the world has seen how COVID-19 can result in lung damage,which can lead to very poor outcomes like hypoxemia. As a respiratory illness, COVID-19 can also cause long-term lung impairment for survivors.
Due to the chemicals present in cigarettes and other tobacco products, smokers are already vulnerable to lung impairment and related respiratory conditions, such as chronic obstructive pulmonary disease (COPD). According to the World Health Organization (WHO), smokers who contract COVID-19 are also at higher risk of suffering severe disease outcomes and death.
The WHO is marking World No Tobacco Day (WNTD) with a worldwide call to quit smoking. For those willing to take the first step, there are a host of treatments and methods for tobacco cessation, such as nicotine replacement therapies (NRT), which have been recognised as an effective way to curb tobacco cravings.
Support from family and friends can also be a powerful motivator to stop smoking. This year, the Kick-to-Quit movement in Singapore is inviting the families and friends of smokers to wear green to show support for their loved ones' efforts to give up tobacco. Former smokers are also invited to share their experiences of quitting on social media using the hashtag, #KicktoQuit.
BODIES AT RISK: SMOKING AND DISEASE
It's long been established that in addition to COPD, smoking can cause other respiratory illnesses such as emphysema and chronic bronchitis, as well as lung cancer and heart disease. Less widely known is the link between smoking and other health problems such as reduced fertility in women and age-related macular degeneration.
Dr Ong Kian Chung, president of the COPD Association Singapore, said that the most banal respiratory illnesses associated with cigarettes remain the most troubling. These include asthma, pneumonia and COPD.
"Respiratory conditions may herald the peak of human suffering caused by disease simply because our lungs are essential, and synonymous with living.
"As they say: 'When you can't breathe, nothing else matters,'" noted Dr Ong, a lung specialist and pulmonologist who subspecialises in intensive care medicine and treats respiratory disorders at Mount Elizabeth Hospital.
According to the National Healthcare Group (NHG), 90 per cent of lung cancer deaths locally are caused by smoking, while 40 per cent of heart disease-related deaths before the age of 65 years can be attributed to smoking.
Having either respiratory or cardiac diseases places people at higher risk of becoming severely ill from COVID-19. But even smokers who are not ill run the risk of having poorer outcomes from COVID-19. Dr Ong pointed out that smokers' lungs generally have lower immunity and more ACE-2 receptors in their lining. "These receptors are known to be the initial site that the coronavirus attaches to at the onset of infection," he said.
He added that early studies that seemed to indicate smoking was protective against COVID-19 have since been rescinded, as they had serious methodological flaws: "Studies published in the first quarter of this year reviewing the influence of smoking status on COVID-19 infection risks and complications are confirming what scientists and clinicians are familiar with – that smoking history portends a poorer prognosis among COVID-19 patients."
IT'S NEVER TOO LATE TO QUIT
Internationally, more people have given up smoking in response to the COVID-19 pandemic. While quitting might be tough, it is the right choice. According to Dr Ong, milligram for milligram, nicotine is more addictive than heroin: "Nicotine is one of the most addictive substances known to man. Quite expectedly, the majority of smokers will face withdrawal effects when they are trying to quit."
Given nicotine's sheer addictiveness, more smokers have expressed a preference for NRT to help them quit. NRT helps to reduce withdrawal symptoms by providing smokers with the nicotine they crave, but without the over 4,000 carcinogens that cigarette smoke contains.
"NRT has been proven to increase the chance of successfully quitting smoking, compared to going cold turkey," said Dr Ong. "The more dependent a smoker is on nicotine, the more essential it is for the quitter to have some form of 'quit aid' to counter the physiological dependence on nicotine."
A variety of global initiatives have been launched to help smokers. For instance, this year's WNTD is the first anniversary of the WHO-Johnson & Johnson Consumer Health partnership that helps countries improve public health through smoking cessation. Nicorette, which is owned by Johnson & Johnson Consumer Health, has donated US$800,000 (S$1.06 million) of NRT products to The Kingdom of Jordan – where smoking contributes to 80 percent of premature deaths.
Whether one has just picked up smoking or has a long-term tobacco habit, the benefits of quitting apply to all smokers. Contrary to what some smokers might think, the benefits of quitting can be almost immediate – for example, your heart rate and blood pressure will go down after 20 minutes.
Said Dr Ong: "It's never too late. There is never a better time to quit smoking, simply because it's harmful and not beneficial to you at all."
May 31 is World No Tobacco Day. Take the first step to quitting by speaking to a pharmacist at Guardian, Watsons or Unity to find out more about nicotine replacement therapy, which is available at pharmacies.