No place like home: 4 reasons to now make your own perfect Starbucks cuppa
With the Starbucks At Home range, coffee enthusiasts can satisfy their cravings – from the comfort of their abode.
With prices rising across the economy, many of the things we enjoy seem to be making a bigger dent in our budgets. Cafe-hopping to sip on a flat white or a cold brew may now be something to think twice about.
But inflation doesn't mean you have to give up one of life's little pleasures. With the Starbucks At Home range, you can replicate the cafe experience at home at a price that's just a little friendlier to your wallet. Have fun whipping up crafted coffee beverages like caramel macchiatos and cappuccinos, complete with thick foam caps. Whichever brew you choose, you'll enjoy the same quality of coffee as you get at Starbucks cafes, in the comfort of your own space.
Here are four reasons why the Starbucks At Home range lets you brew the coffee you love easily and affordably. 
1. It gives you variety and a wide choice of blends.
The Starbucks At Home selection is affordable yet extensive, offering three types of roast profiles – blonde, medium and dark – as well as Arabica beans from various parts of the Asia-Pacific and Latin America.
You can vary your drinks at home through the choice of blends available as well. Pick from the light and citrusy Breakfast Blend with its clean finish to the classic Caffe Verona, a favourite since 1975, and the popular House Blend with its nut, toffee and cocoa flavours.
Seasonal flavours add excitement too and are sure to please those who desire a little diversity in their coffee menu. When Christmas or Japan's cherry blossom season comes around, for instance, look forward to the Holiday and Sakura Flavours available in various formats.
2. It offers convenience whether you're at home or at work.
Rushing to get to the office in the morning? Need a post-lunch pick-me-up but are hampered by that 2pm meeting? We all know the feeling of desperately needing a coffee but not having the time to get to the cafe.
The solution? The Starbucks At Home Premium Instant Coffee Mixes. Just open a sachet, add hot water, stir, and your favourite hot beverage is ready in double-quick time. Enjoy the frothy goodness of a Cappuccino or the silky creaminess of a Caffe Latte. Those who seek coffee as a dessert will like the butterscotch sweetness of the Caramel Latte or the chocolatey richness of the Caffe Mocha.
The instant range is completed by the Starbucks Medium Roast and the Starbucks Dark Roast, both Latin American coffees with notes of chocolate – perfect for those who prefer their coffee black.
3. It creates a cafe experience in the comfort of your home or office.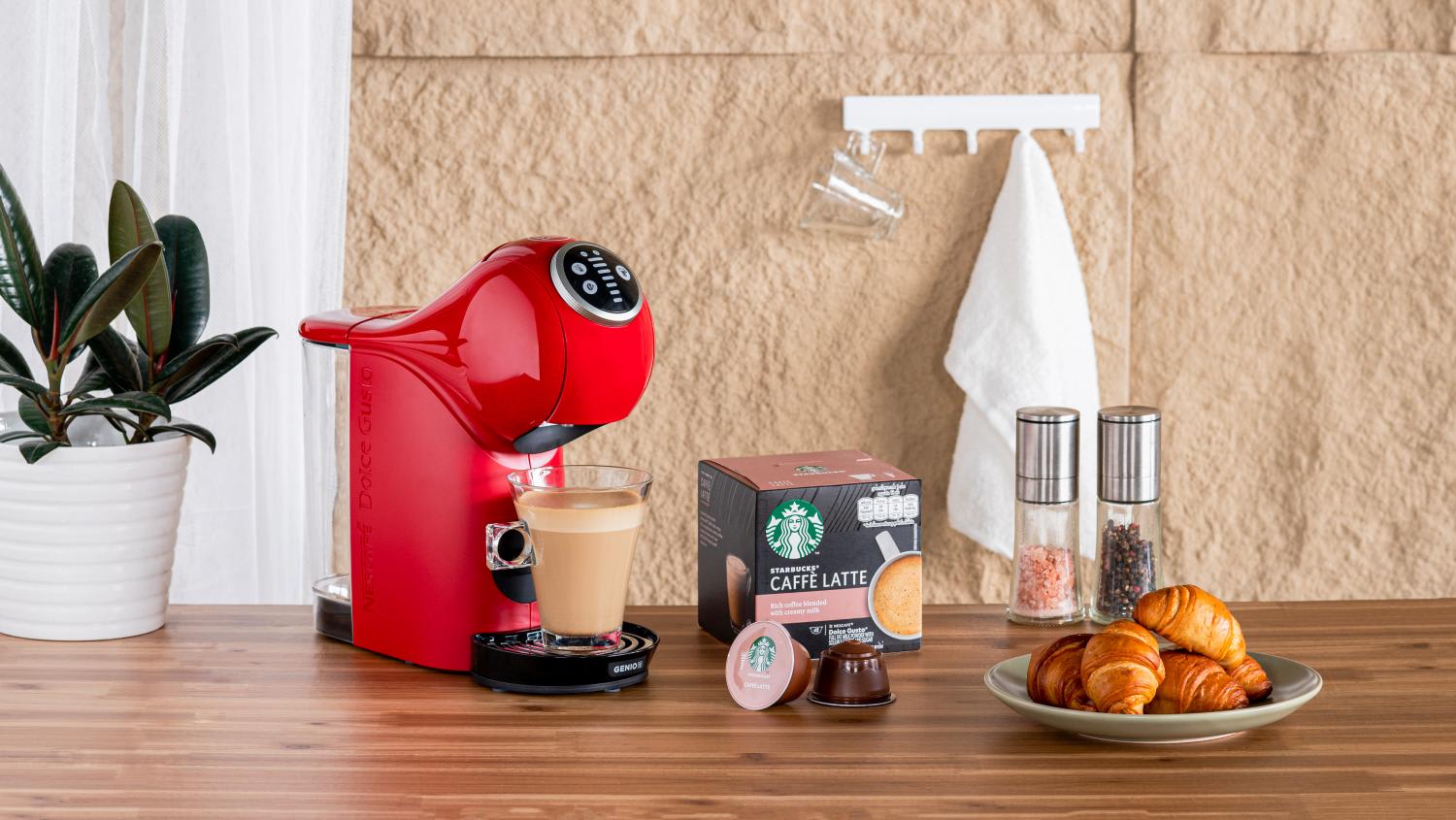 Sometimes, you're in the full swing of things at work – your creative juices are flowing, and the ideas are coming thick and fast. A coffee would be perfect for sustaining your energy, but you don't want to break the momentum by popping out to a cafe, nor do you wish to pay delivery charges just for a coffee order.
If you have a Nespresso or NESCAFÉ Dolce Gusto machine, Starbucks At Home has coffee capsules that are compatible with either system. Nespresso aficionados can select from eight choices, including popular blends and single-origin coffees from Sumatra and Colombia. NESCAFÉ Dolce Gusto fans can take their pick from a wide array of coffee pods, including Lungo and Espresso, and milk pods, such as Cappuccino, Caramel Macchiato and Latte Macchiato.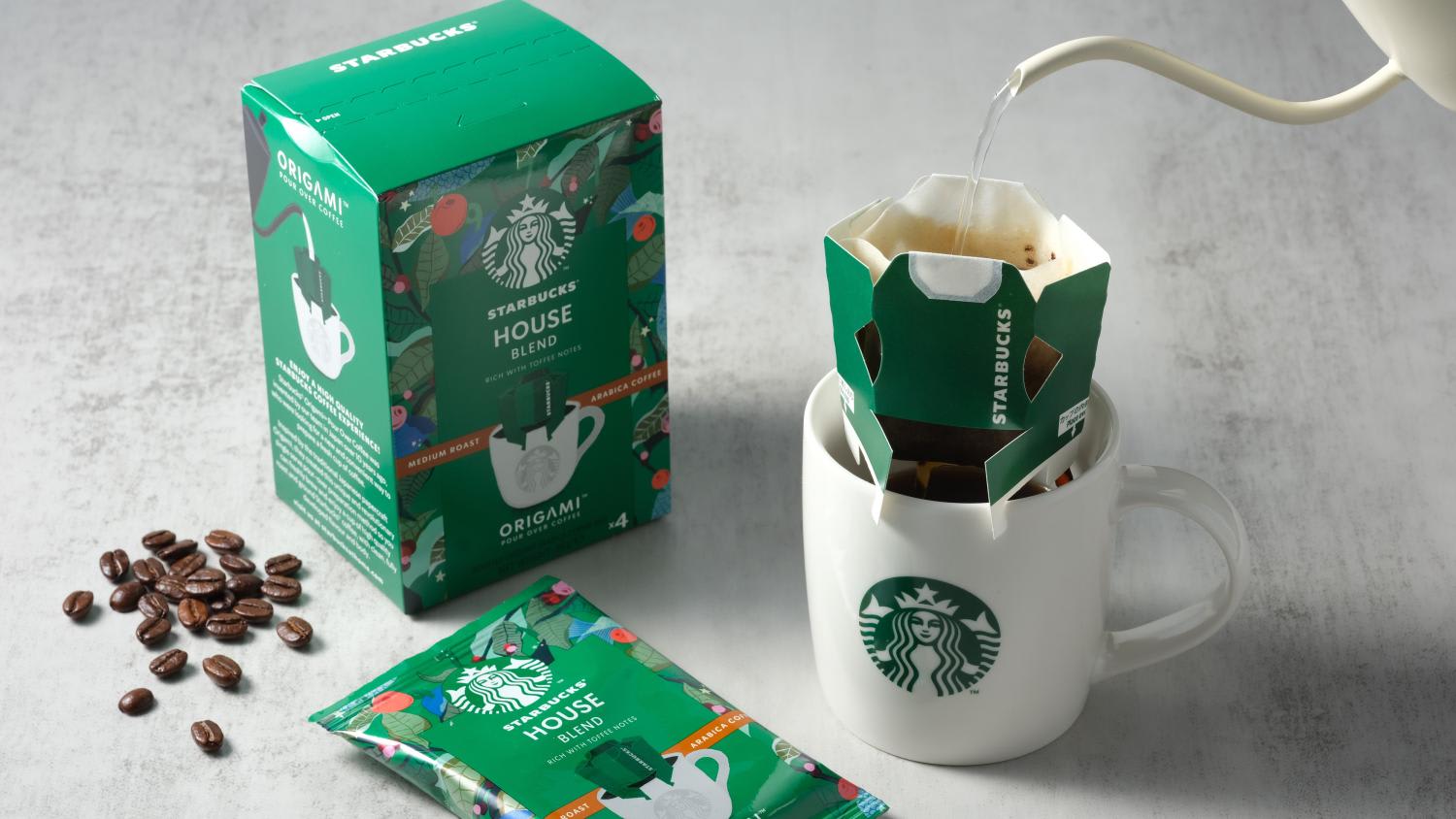 Don't have a machine? Go for the slow-drip experience with the Starbucks Origami Pour-Over coffees in Caffe Verona or House Blend.
4. It allows for customisation and consistency.
Making your coffee yourself ensures that you're not dependent on the barista at the cafe. When you prepare a beverage from the Starbucks At Home range, you're assured of the same flavour and strength from each sachet or capsule every time. But don't worry if you want to be creative – you can also customise each cup according to your preference or mood.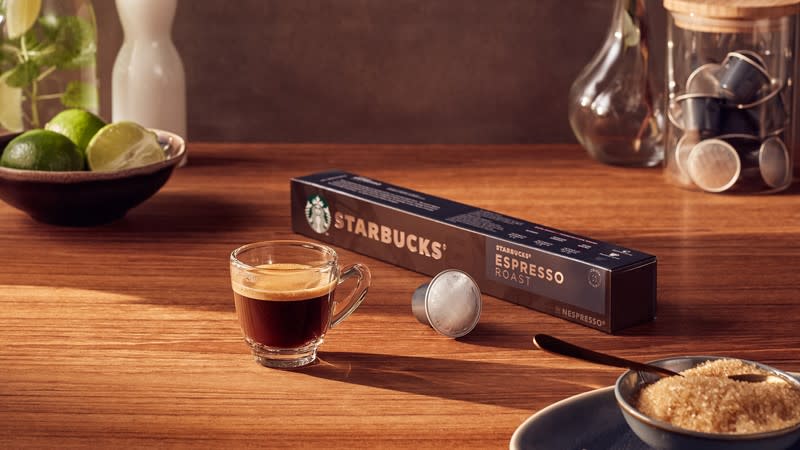 Need to power through the night? Maximise your caffeine boost by adding an additional espresso capsule to your drink. Venturing beyond cow's milk? Try soy, oat and nut milks. Experiment to your heart's content – that's the beauty of having Starbucks At Home.
Get your caffeine fix in comfort today with the Starbucks At Home range. The Starbucks Premium Instant Mixes and compatible Nespresso and NESCAFÉ Dolce Gusto capsules (along with the rest of the range) are available online and at all major supermarkets.