Not just for women: Modern aesthetic treatments that break gender stereotypes
Traditional perceptions of gender-specific beauty are fast becoming outdated, shares Dr Low Chai Ling, founder and medical director of SW1 Clinic. Brought to you by SW1 Clinic.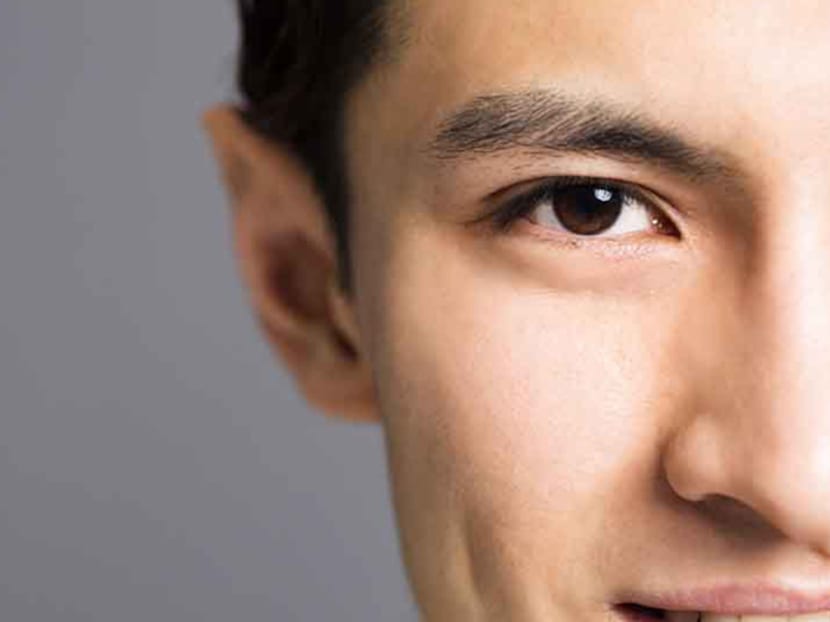 What types of facial features make a man or woman attractive? Are men considered more appealing if they have "macho" features like a strong, angular jawline? Are delicate features and smooth skin attributes reserved for women only?
According to Dr Low Chai Ling, medical director and founder of SW1 Clinic, traditional concepts of male and female beauty are becoming outdated.
"People are beginning to realise that gender-specific beauty is arbitrary and not based on sound science," she said. "Look at the current generation of Korean pop stars – the trend is for men to have smooth and glowing skin, too."

With modern beauty seekers re-interpreting the definition of beauty, there has been a shift in the type of aesthetic treatments that men and women are requesting for to enhance their looks.

Dr Low, who has had more than 15 years of experience as an aesthetic doctor, said she has noticed a "huge crossover" in demand for male and female aesthetic treatments and skincare products – a trend that started two years ago but gained traction at the end of last year.

From injectables such as Botox and fillers to facial peels and skincare products, the trend now is to target specific skin problems rather than treat issues based on gender stereotypes.

For example, the notion that women tend to have dry skin issues while men have oily skin woes no longer holds, Dr Low said. "More women exhibit not only oily skin, but also adult acne, and men can have sensitive skin," she pointed out.

And while men might have felt a need to upkeep a macho image by using products targeted at their gender in the past, Dr Low observed this is no longer the case.

"I get male patients asking me for a skincare regimen to get rid of comedones and refine their pores rather than 'something for men'. I even have couples coming to me with similar skin concerns who end up sharing products."

WHAT'S HOT FOR BOTH MEN AND WOMEN

So, which aesthetic treatments are suitable for both men and women?

According to Dr Low, most aesthetic treatments are, in fact, gender-neutral. For instance, almost all laser treatments can be carried out on both men and women, though the choice of laser used may differ according to how tanned the person is, she said.

Dr Low added that even hair removal has stopped being gender-specific as she has male patients requesting for laser hair removal treatments.

The most popular treatments at her clinic target age-related frown lines, acne scars and large pores, issues that both men and women are susceptible to.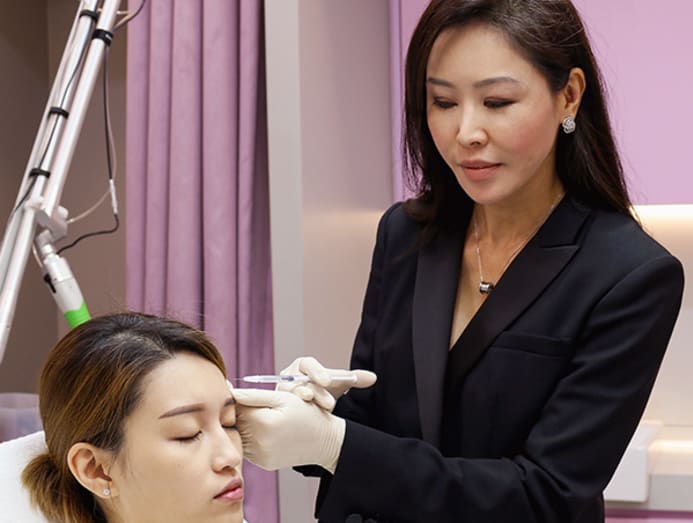 Botox is a popular treatment. This purified protein works by relaxing overactive muscles that crunch up and form lines when people express themselves, such as when they frown.

Dr Low said: "By using an optimal dose, those muscles can be relaxed so that you can still have full facial expression, sans lines. This gives you a more youthful appearance."

However, the difference between the use of Botox in men and women for wrinkle reduction or even for the treatment of teeth-grinding is that men may require a larger dose as their muscles are larger and stronger, Dr Low shared.

Fraxel laser is another popular choice for both men and women. According to Dr Low, this fractionated skin resurfacing laser is safe for both fair and dark skin types, and helps to stimulate collagen production and renew skin layers. Skin looks smoother and more refined, especially after a series of sessions.

YOUR LIFESTYLE HABITS MATTER, TOO

People seeking aesthetic treatments should factor in their lifestyle habits as well, as they may affect their suitability for certain aesthetic treatments or the way the treatment is carried out.

For example, people who frequently go under the sun may not be a choice candidate for face peels and laser treatments.

Dr Low explained: "If you are very tanned, I would advise against lasers until your skin has lost its tan. This is to ensure that the skin tolerates the laser treatment well. Laser treatments and facial peels also require sun avoidance for at least a week after treatment. There's no difference whether the patient is male or female."

Some treatments like hair removal and certain lasers may require a series of sessions for optimal results. Those with a busy or erratic work schedule should let their doctors know if they are unable to go for regular sessions.

"And for men who may not want so much downtime after treatment as they don't wear makeup to conceal redness, unlike women, we may do a lighter version of the peel or laser," Dr Low added.

The bottom line: Before you undergo any aesthetic treatment, it is important to communicate properly with the doctor, so that the right treatment is tailor made for you.  

"Aesthetic treatments are customised according to each patient's needs and goals, so don't be shy about telling your doctor exactly what you want to achieve, whether you are a man or woman," said Dr Low.

Individual results may vary.

SW1 Clinic is located at Paragon, 290 Orchard Road, #13-03, and at OUE Downtown Gallery Tower 2, 6A Shenton Way, #02-19/20. Email help [at] sw1clinic.com, call 6817 8888, Whatsapp 8283 6968 or visit sw1clinic.com for more information.