Pursuing her culinary dreams with passion and grit 
Chef Aeron Choo of omakase restaurant Kappou is rewriting the rules in a male-dominated field.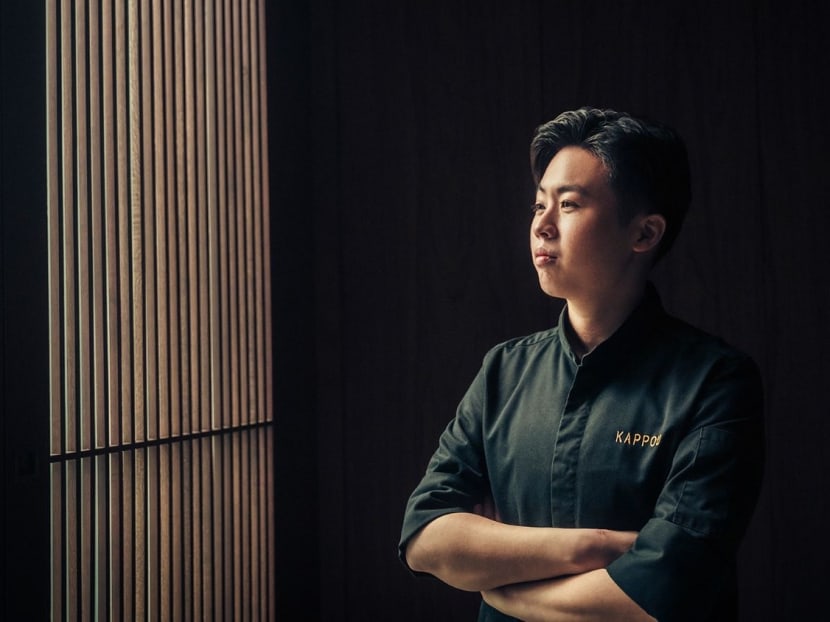 Aeron Choo's journey to the big leagues started at the very bottom – with her washing dishes. From those modest beginnings, she has persevered and blazed a trail to become the first female chef-owner of an upscale sushi restaurant in Singapore.
"In traditional Japanese culture, women are not allowed to be sushi chefs for many reasons, such as having a smaller physical build," she said.
Thankfully, Choo refused to let these perceptions stop her.
CHOOSING THE CAREER PATH LESS TRAVELLED
Choo fell in love with Japanese culture, music and food in her youth, got a part-time job in a Japanese restaurant and worked her way up.
"At the age of 14, I decided that I wanted to be a sushi chef," she recalled. That choice, however, confronted Choo with obstacles in the form of deep-rooted traditions in Japanese cuisine.
"I started as a dishwasher and from there, embarked on a long and arduous journey, slowly working my way up to more responsibilities in the kitchen," she said.
To sharpen her skills, Choo spent at least three months in Japan every year for a decade learning the craft.
"The hours were long, and I had to be both physically and mentally strong. From season to season, each day was a fulfilling one, and I took every opportunity to learn and practise what I was taught. I would buy ingredients like fish and vegetables to practise after work and on my days off to be the best at what I do," she recalled.
To prove her commitment, Choo even had to shave her head.
"In Japanese sushi culture, it is symbolic for sushi chefs to shave their heads to demonstrate harmony and dedication to their work. We would begin each morning by shaving our heads to symbolise a brand new day and open our hearts up to learn and improve each day. It is a small dedication to mark the beginning of a lifelong journey," she confided.
EXERCISING CULINARY CREATIVITY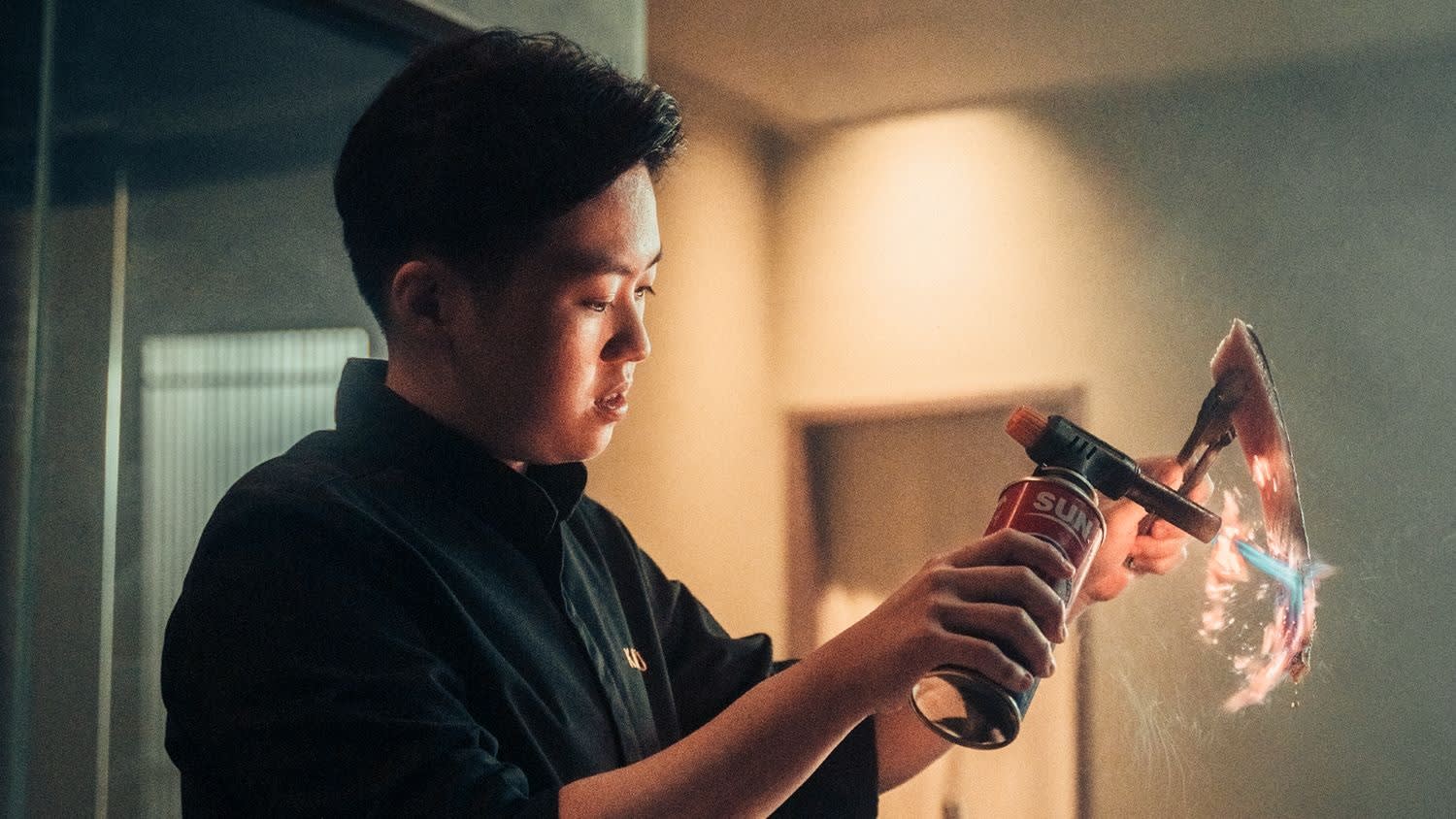 Today, Choo is the chef-owner of Kappou, a 20-seat omakase restaurant in the heart of the Central Business District. Aside from traditional dishes, she also conceives seasonal creations to excite diners.
She said: "The dishes are crafted from my imagination; when I close my eyes, I'm able to picture them. I pair ingredients in my mind before bringing them onto the plate. I would also imagine the current weather and season before I create a dish to allow customers in Singapore to share the same vision of the weather in Japan."
For instance, during the Sakura (cherry blossom) season, Choo would imagine fluffy melted snow, with a hint of pink resembling the flowers blooming – the dishes she creates boast colours and textures to mimic that scenery.
"Being a chef is to be an artist. Passion is one of the most important aspects of being an artist, and imagination is the foundation of how my dishes are brought to life," she shared.
PASSION, GRIT, STAMINA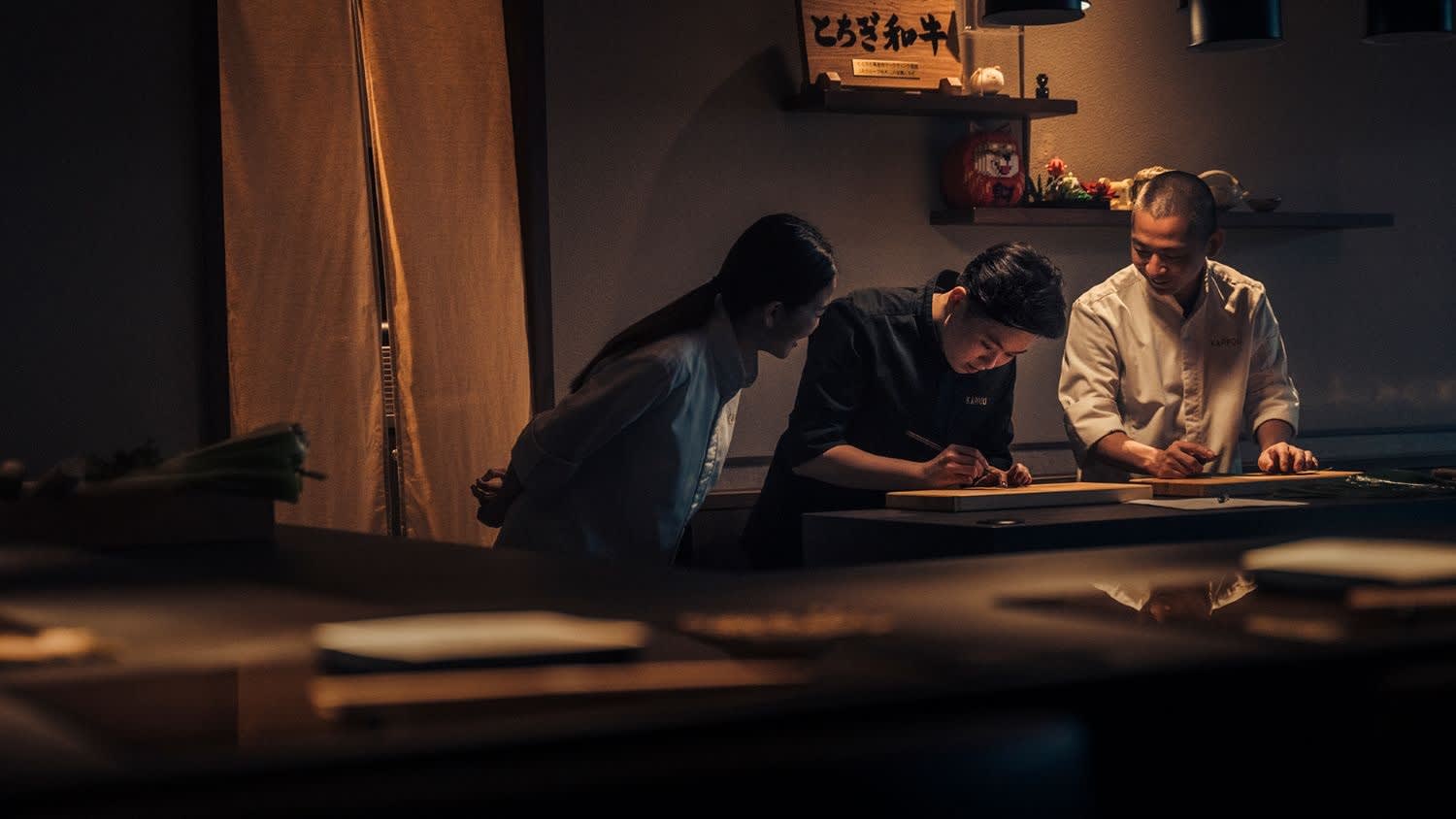 Choo acknowledges that the industry is still predominantly male-dominated, and there is room for more female chefs.
"This job requires passion, grit, physical strength and stamina. You must be mentally prepared to face the long hours and stresses in the kitchen," she noted. "But nothing should hold you back from your dream. Never give up and be prepared to work hard. You'll make it if you persevere and put in effort daily."
Not one to rest on her laurels, Choo continues to dream of expanding her knowledge and opening a school to mentor students on the craft of sushi – "to keep the sushi culture alive", she said.
At just 28, this maverick chef has a lifetime ahead of her to bring many more of her dreams to life.
Aeron has followed her dreams, created her own narrative, and never taken no for an answer. Her story is part of Porsche Asia Pacific's Dreamers. On. campaign, which highlights ordinary people who have overcome extraordinary odds to blaze their unique paths.
The campaign is rooted in the pioneering spirit of the brand's founder, Ferry Porsche, and how he brought the vision of his dream car to life. Anchored on the brand purpose, "Driven by Dreams", the campaign explores the topic of dreams through inspiring and educational stories of the past and present.
Find out how Porsche continues to inspire others to dream big, push boundaries and never back down.