Reviving fragile coffee regions with Nespresso – a journey of hope, restoration and sustainability
The difference Nespresso is making with coffee farmers is one you can taste with three new single-origin coffees. Brought to you by Nespresso.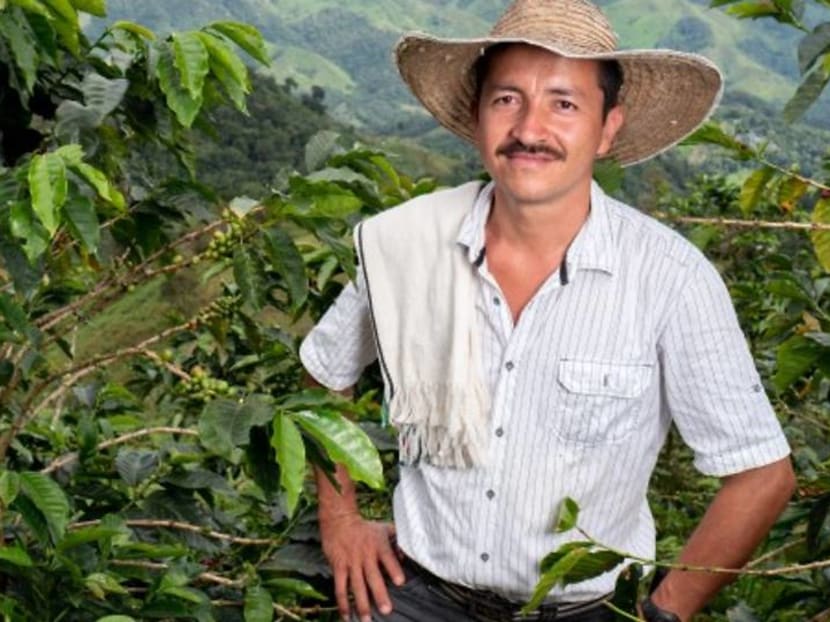 As the sun rises and we prepare ourselves for the rigours of the day ahead, part of the routine for many entails reaching for that morning brew. But have you ever thought about where your coffee comes from?
Behind your aromatic cup of coffee, are independent farmers who give their best to deliver quality products time and again. To support these efforts, Nespresso's Reviving Origins programme was born. With the aim of rejuvenating coffee agriculture and local coffee farming communities in regions affected by turmoil, the project provides support to rebuild sustainable livelihoods for farmers and their communities.
One such farmer, Don Fernando Pedreros, has dedicated his life to growing coffee, just like his father before him.
Despite the challenges of living in the region alongside decades of conflict, he remains committed to the farm he owns near San Vicente del Caguan, in the region of Caquetá, Colombia. That's because Fernando has a dream - a dream that his children would one day inherit a thriving coffee farm. 
Fernando's story is echoed in other regions. From the Zimbabwean Eastern highlands to the Rwenzori Mountains in Uganda, adversities and upheavals have compromised the crops where farming regions used to flourish. With Nespresso's support, coffee economies are seeing a revival as local farmers endeavour to bring about an agricultural renaissance.
Here are the inspiring comeback tales of three rare, single-origin coffees within the seasonal Reviving Origins range.
HOPE OF COLOMBIA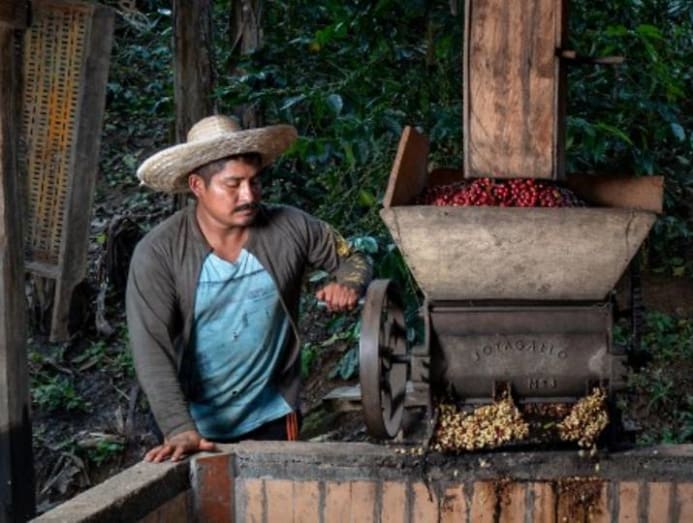 Years of conflict in Colombia saw growers forced to abandon their coffee farms, while others switched to different crops. In the aftermath, the region's fine coffee almost disappeared.
Today, in the Caquetá and El Rosario regions, Nespresso is working hand in hand with more than 1,000 smallholder farms and the Colombian Coffee Growers Federation (FNC) to help restore the coffee trade – equipment, processes and infrastructure have all been revitalised. 

In Caquetá, the work has already borne fruit. Working with local farmers, Nespresso has been able to enrich traditional techniques with new, sustainable practices that help farmers ensure their crops are of the highest quality possible. Meanwhile, modern processing equipment has helped to address some of the infrastructural challenges that exist in these areas. Nespresso also works with the coffee farming community to mitigate environmental factors, focusing on areas such as water management and tree coverage.
These consolidated undertakings have culminated in success for the region's farmers, resulting in increased production of high-quality coffee, and growth in income. 
What does all this mean for Fernando? A year of good yields has translated to him being able to buy a new farm – a step closer towards establishing a legacy for his children.
ESPERANZA de COLOMBIA is the celebration of efforts in the Caquetá and El Rosario regions – balanced and rounded with aromas of yellow fruits and a hint of a cereal note. It is a mild coffee that is light in acidity – an inviting flavour that appeals to most palates.
HOPE OF UGANDA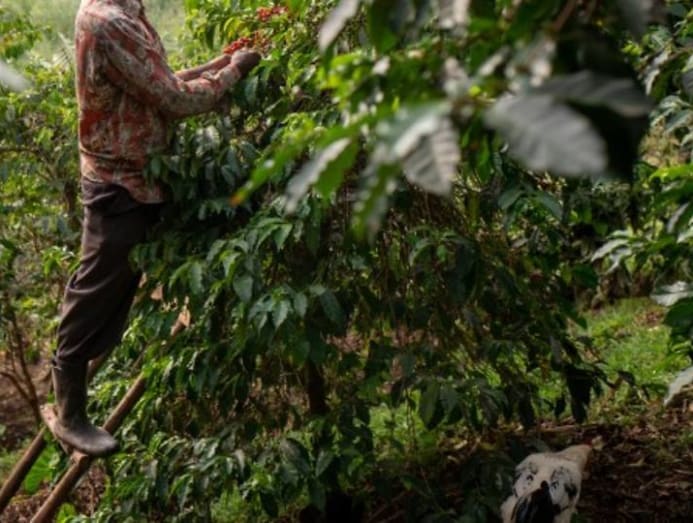 The Rwenzori Mountains – mountains of the moon – stretch for 120km along western Uganda. High above the 1,200m mark grows a rare and almost forgotten coffee in the fertile soils. However, poor cultivation practices and environmental factors led to isolation and years of neglect, resulting in this fine fruit nearly dropping off the coffee map.
In recent times, the winds of change have served to turn things around.  Through agronomists and on-ground partners that provide assistance and financial training, Nespresso is helping to ensure sustainable farmers like Joseph have gained the knowledge necessary to produce a higher-quality, higher-yield crop.
"I chose to grow coffee because it is sustainable. It will help my children in the future. I am managing to grow my coffee faster than my father. After receiving training from Nespresso, I have changed the way I pick my coffee, meaning I get better-quality coffee," shared Joseph. "This better way of working my coffee crop means I was able to earn enough to start building my house."
The fruit of Joseph's labour? AMAHA awe UGANDA – a rich and clean espresso. A sip of this blend evokes a robust experience that carries both rare sandalwood notes and elegant florals. The most intense of the Reviving Origins range, it could emerge the favourite among Singaporean coffee savants. 
AWAKENING OF ZIMBABWE
For coffee farmer Jesca Kangai from the Mutasa District of Zimbabwe, being part of the Nespresso Reviving Origins programme means she can now send her five children to school and buy some livestock to supplement the family's income.
As with Uganda, Zimbabwe's high mountains and cool temperature are ideal for coffee growing. Despite the favourable environment, the coffee production here previously faced a decline due to climate and political issues.
That, however, did not stop the farming community from staging a comeback. Jesca and her fellow farmers worked with agronomists to establish sustainable practices that have led to the awakening of the industry.
Thanks to their efforts, you can now enjoy TAMUKA mu ZIMBABWE, a flowery espresso hailing from the Honde Valley. With complex fruitiness and zesty bright acidity, the single-origin Arabica carries notes ranging from cranberry to red berries and currant to grape – a vibrant coffee for any occasion.
MAKING SUSTAINABLE COFFEE ACCESSIBLE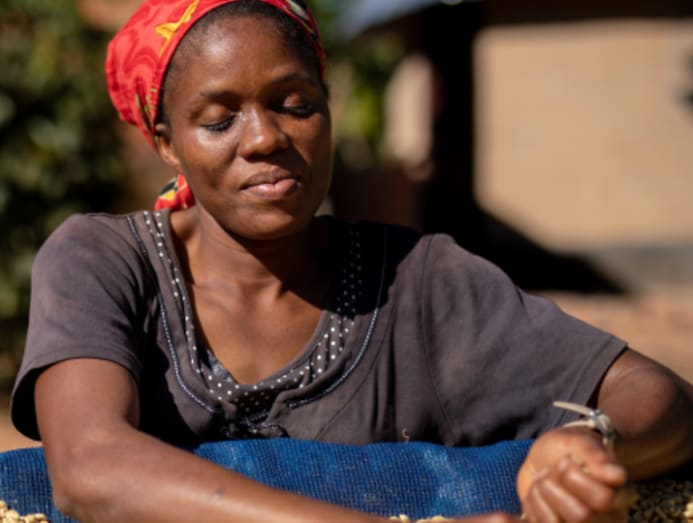 Since its launch, Reviving Origins has already seen significant success in Zimbabwe and Colombia. The availability of high-quality coffee has grown by 9 per cent in the Manicaland province of Zimbabwe and 10 per cent in Caquetá from 2018 to 2019.
Doubling down on its efforts, Nespresso is investing over S$14 million in the programme over five years. In the long term, the initiative hopes to establish coffees from fragile regions as permanent blends, available all year round for consumers.
We can all make a difference, one cup at a time, with Reviving Origins – the taste of renewed hope.
If you love your coffee and are interested in supporting sustainable coffee production, visit nespresso.com/sg/en/reviving-origins-coffee to read more about the Reviving Origins programme, or to shop the range online. Individual sleeves are priced at S$11, while the Reviving Origins 3-sleeve pack, containing all three coffees, is priced at S$33.
Photos taken by National Geographic photographer, Rena Effendi, who travelled with Nespresso to meet the farmers in Zimbabwe, Colombia and Uganda, and strikingly documented the impact of the Reviving Origins programme in these regions.