Rewarding stays made your way
You've taken that first step on the path to relaxation, let Far East Hospitality complete the journey for you.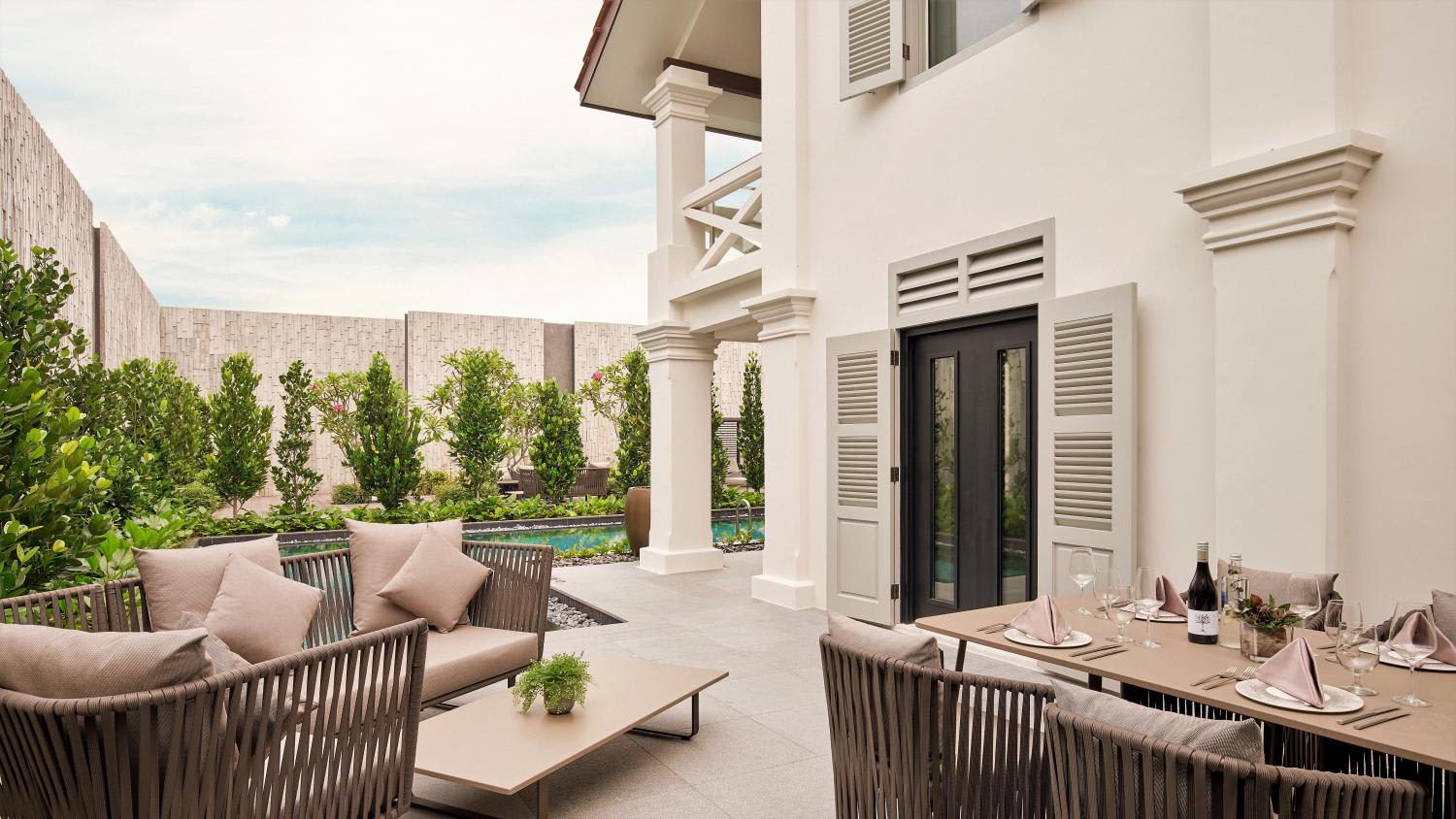 Whether you're visiting from abroad now that travel restrictions have eased or are looking for a relaxing staycation because you're not in any rush to travel abroad, you need a home away from home wherever you are – and wherever you're from.
From modern escapes located in the heart of Singapore to luxurious accommodations on Sentosa, Far East Hospitality's destinations promise a feast for the senses and unforgettable experiences for travellers.
Everyone has a different checkbox that transforms their stay from liveable to luxurious – such as knowledgeable concierge services, deep bathtubs and expansive balconies. But what's more important than the features, fittings or furnishings is genuine service that comes from the heart.
Far East Hospitality believes in catering to its guests' needs long after check-in – elevating their experience with thoughtful touches, like spa experiences that soothe body, mind and spirit and extended breakfasts that last till mid-afternoon. And in a dense city such as Singapore which is home to plenty of hidden gems, the hospitality team is ready to provide personalised recommendations for a stay that's truly memorable.  
As you look for your next escape, Far East Hospitality invites you to find that choice stay at one of its varied accommodations – to discover or rediscover Singapore.
FAR MORE CHOICES
When it comes to accommodations, some seek a soothing retreat. Others like their creature comforts, especially when it comes to long-term stays. Then, there are those who wish to live like a local. When those needs are met, the space becomes a home.
As Far East Hospitality pivots from a mid-tier hotel operator to a creator of lifestyle brands, it is taking onboard these nuanced qualities to transform the guest experience. Guests can choose from a plethora of accommodation experiences, from lavish boutique hotels to well-placed full-service apartments.
The Clan Hotel Singapore is an example of Far East Hospitality's stylish hotel offerings. Opened just last year, it is well placed at the fringe of the Central Business District. It offers guests a taste of modern luxury while still acknowledging a variety of traditional Asian experiences – guests are even greeted with a customary tea ceremony welcome.
For another interpretation of luxury, opt for The Barracks Hotel in Sentosa. Lavishly restored, the former British artillery outpost imparts stately English vibes for a rewarding stay. Matched with impeccable service from the staff, time spent amid this heritage boutique hotel's colonial architecture offers a glimpse back to a bygone era.
Guests looking for a unique escape can find what they're looking for at Quincy Hotel Singapore. The hotel offers services crafted to your personality. Extroverts can paint the town red with  novel dining experiences and access to the most popular events in town while introverts can lounge at its sheltered infinity pool overlooking the city. You choose your own adventure.
This year, Far East Hospitality is launching two new brands in Singapore – Vibe Hotels and Adina. Formerly The Elizabeth Hotel, Vibe Hotel Singapore Orchard places emphasis on creating open social environments that promote guest interaction. For today's digital nomads and solo travellers seeking networking or transient connections, the hotel will provide ample opportunity to do just that when it welcomes its first guests later this year.
As for Adina Serviced Apartments Singapore Orchard, opening in July, it takes over the former Regency House. With its inaugural brand entry into Asia and Singapore, the group welcomes a chic serviced residence that caters to corporate and leisure travellers looking for extended transient stays.
Guests can expect the same level of diversity and reception at any of Far East Hospitality's properties overseas. From the Far East Village hotels in Yokohama and Ariake to the Oasia Suites in Kuala Lumpur, one can easily discover themes of value, wellness or comfort. With upcoming projects like Hotel Rêve and Suzu Hotel in Ho Chi Minh City, Far East Hospitality will continue to create and manage lifestyle brands in the hospitality industry.
FAR MORE ASSURED
The pandemic may have become endemic but your safety remains a priority, and Far East Hospitality is continuing its exacting hygiene practices, unobtrusively.
Strategically located stations provide convenient sanitisation for guests. Premium-grade solutions are used, and deep cleaning ensured at places and touchpoints with high footfall. Rooms are disinfected between visits and multiple options such as contactless linen exchange and single-use items are made available to every guest.
FAR MORE REWARDING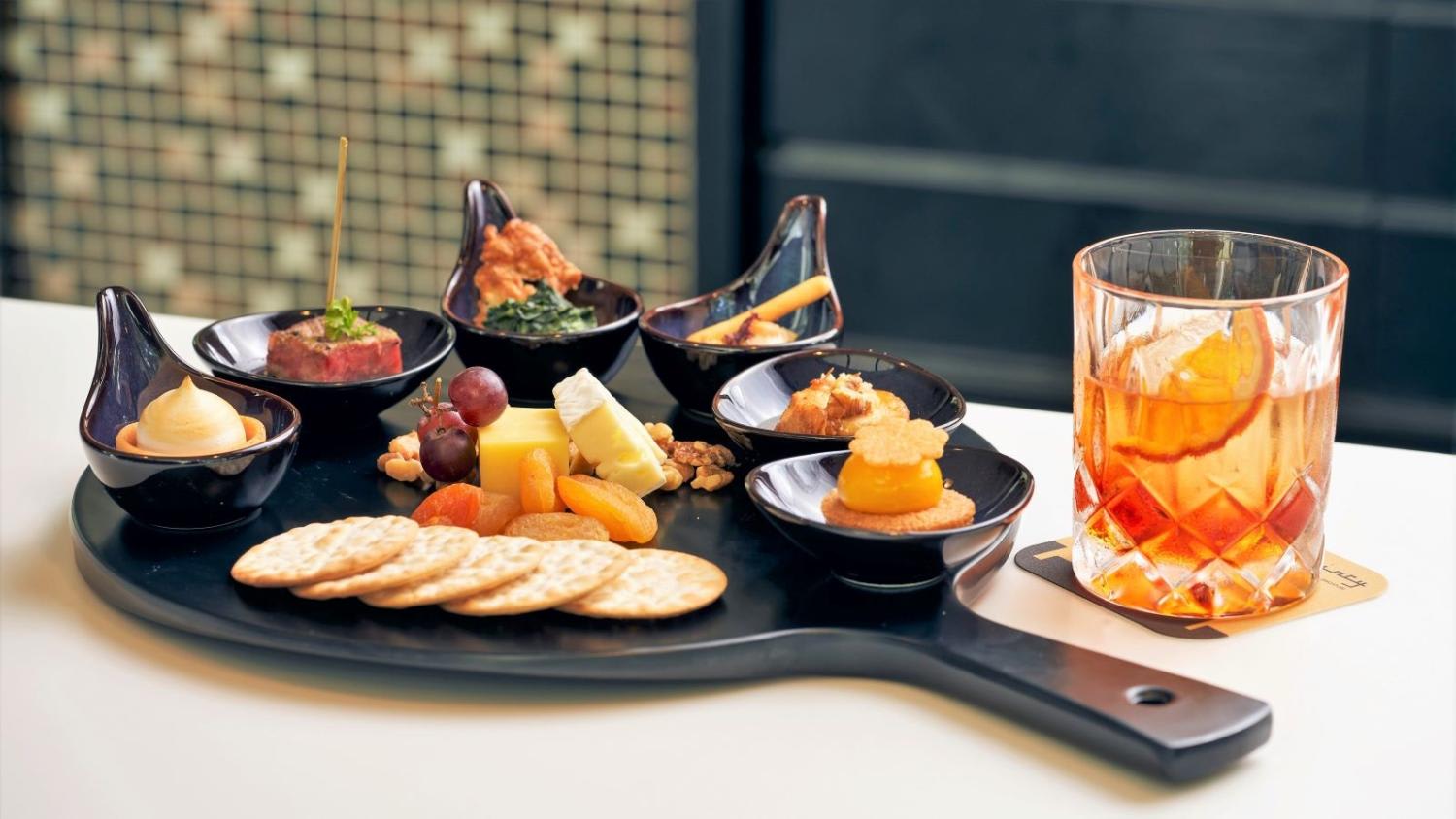 To celebrate its new corporate pivot, Far East Hospitality has introduced a complimentary membership programme – Far East Insiders.
Members can enjoy the lowest online rates – up to 12 per cent lower than anywhere else – and priority access to limited offers and private deals to secure future stays. 
Until Jul 31, receive a S$100 credit voucher instantly upon check in at any property under Far East Hospitality in Singapore. This voucher is redeemable until Dec 30*. Whether you're in search of a much-needed break from the work-from-home routine or seeking an urban oasis in the heart of the city, this is the ideal time to reward yourself with something extra.
For businesses that often seek suitable accommodation, there's an exclusive corporate bookers' loyalty programme as well.
No matter which brand you might be enjoying that next stay at, Far East Hospitality wants you to experience its gracious hospitality, joyful perks and distinctive reception, always.
Make your next stay a memorable one with Far East Hospitality and book direct to receive an instant S$100 credit voucher.
*Terms and conditions apply