Say goodbye to maskne and hello to brighter, clearer skin with minimised pores
L'Oreal Paris Revitalift Crystal Micro-Essence could give skin a boost by keeping sebum production in check and refining skin texture. Brought to you by L'Oreal Paris.
First, let's get things straight – skin that glows is not the same as shiny skin.
With the latter, the shine usually comes from excess sebum. This creates a persistently shiny appearance, often associated with oily skin. Glowing skin, on the other hand, is the result of controlled levels of sebum, barely visible pores and a refined skin tone.  
Not surprisingly, enlarged pores, dull skin tone, and blackheads and whiteheads are among the top concerns of Singaporean women aged 25 to 34, according to Daily Vanity's 2019 beauty industry report.
In the past year, we've also had to contend with a unique skin concern that has arisen as a result of the COVID-19 pandemic – maskne. The prolonged wearing of masks exacerbates the buildup of oil, bacteria and dead skin cells on skin, leading to clogged pores. Friction and the trapping of humidity due to breathing and perspiration further contribute to maskne.
Until recently, the go-to solution for treating clogged pores would have been physical exfoliators like scrubs or chemical exfoliators like peels 
Now, those with oily and combination skin have another option to treat clogged pores: L'Oreal Paris' next-generation skin essence Revitalift Crystal Micro-Essence.

BENEFITS OF A MULTI-TASKING FACIAL ESSENCE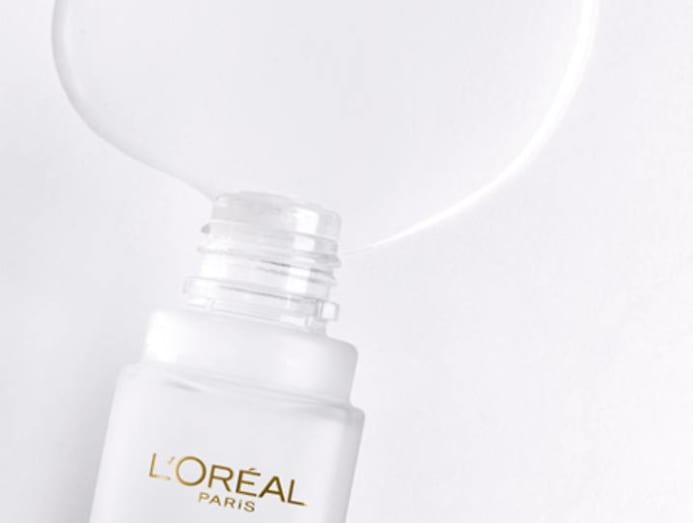 For the uninitiated, a facial essence can make your skincare routine work harder and better because it hydrates and preps skin to absorb other skincare products more quickly and thoroughly. Apply a facial essence after you have cleansed and toned. The best way to do this is to pat the essence onto your face very gently.
If you are wondering about the difference between an essence and a toner, the latter is usually an astringent that tightens pores, with some formulas being too drying on certain skin types. An essence works more gently and has a hydrating effect 
It should also be noted that an essence is not a serum, which tends to have a thicker consistency and offers more targeted benefits apart from hydrating and prepping skin. This is why you should apply serum only after the essence. 
Some essences are now made to do more than just moisturise and prep skin. L'Oreal Paris Revitalift Crystal Micro-Essence is formulated to minimise the appearance of enlarged pores, control excess sebum production and refine skin texture. This ultra-lightweight formulation also targets skin dullness and roughness as well as whiteheads and blackheads that oily skin is more prone to.
POWER-PACKED FORMULATION HELPS SKIN LOOK AND FEEL BETTER
One of the key ingredients in L'Oreal Paris Revitalift Crystal Micro-Essence is salicylic acid, which is known to zap minor zits, prevent breakouts, control sebum production and exfoliate skin. 
Additionally, the powerful all-rounder helps to reduce the occurrence of blackheads and whiteheads that are caused by a buildup of dead skin cells, oil and bacteria in clogged pores.
The formula includes brightening active ingredients and centella that calms sensitive skin and has hydrating properties. 
With these many beneficial ingredients packed in one bottle, L'Oreal Paris Revitalift Crystal Micro-Essence may be your answer to a brighter complexion and less visible pores. Its unique formulation enables the essence to penetrate up to 10 skin layers*. And thanks to its salicylic acid that keeps sebum production in check, your maskne-related woes may soon be a thing of the past.

Find out more about L'Oreal Paris Revitalift Crystal Micro-Essence, or purchase the essence at Watsons, Guardian, on Shopee or at NTUC FairPrice outlets.
*10 stripping layers of stratum corneum, based on instrumental test conducted by L'Oreal Paris.