Serviced apartment myths, demystified
Think serviced apartments are too cookie-cutter? Or only suited for long-term stays? Think again.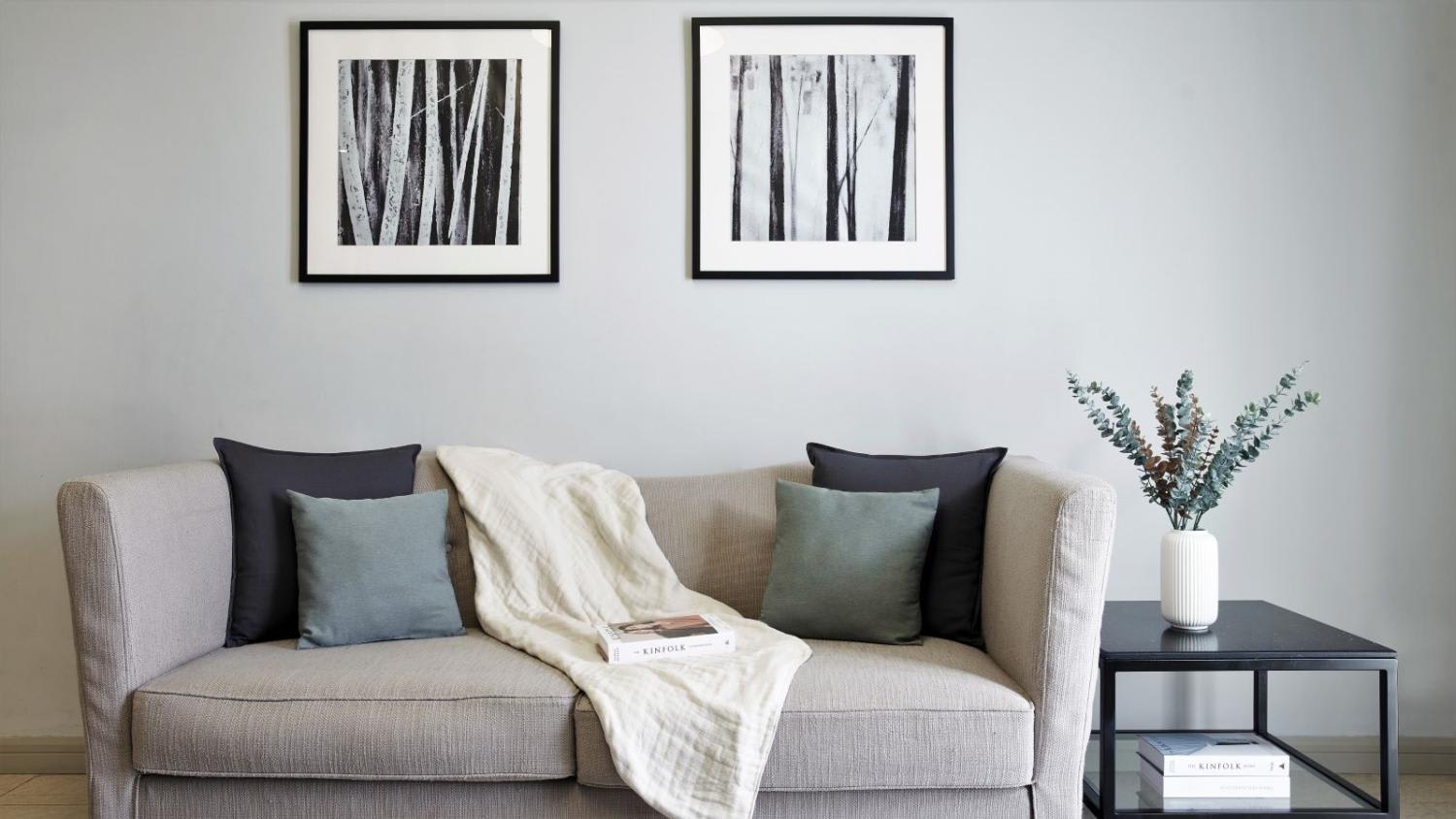 Whether you're travelling or are an expatriate looking for temporary accommodation, two avenues typically come to mind: Hotels or residential properties. Serviced apartments – created to bridge the gap between hotels and residential apartments – are often not top of mind for short-term stays, even though they have come a long way from their more utilitarian origins.
Today's well thought out offerings let guests live in style and comfort without tedious lease commitments. Here's a look at why some common myths about serviced apartments don't hold true.
MYTH 1: THEY LACK CHARACTER
Far East Hospitality is bringing the same flair and style that top-notch hotels are known for to its portfolio of serviced apartments. Newest to the group is Adina Serviced Apartments Singapore Orchard, which has been officially rebranded on Jul 7. Bringing Australian hospitality to our doorsteps, it marks the first expansion of the Adina brand into Asia.
Expect an outback experience, with Sydney-based bathroom amenities from INK&WATER, an Australian-inspired welcome hamper with tea and snacks, and a host of fun perks. You can discover Singapore through a curated bicycle route by Adina's very own team and enjoy privileges and discounts at partner establishments in the neighbourhood when you present your Adina key card.
MYTH 2: THEY'RE ONLY GOOD FOR LONG STAYS
Serviced apartments were initially created to offer apartment-style living with the flexibility of hotel leases for expatriates and their families. Today, serviced apartments cater to a wide group of travellers with diverse needs, from business guests who need access to remote-working facilities to holidaymakers pursuing their next adventure. Even medical tourists are turning to this form of accommodation. They often have strict dietary requirements and the kitchenettes in serviced apartments make it easier for them to whip up suitably healthful meals.
A stay at Adina Singapore Orchard can start from as short as six nights, presenting transient business travellers a chance to feel right at home. Nearby, Orchard Scotts Residences offers fully furnished apartments for a minimum of three months – ideal for those seeking extended stays.
MYTH 3: IT'S EXPENSIVE TO STAY IN ONE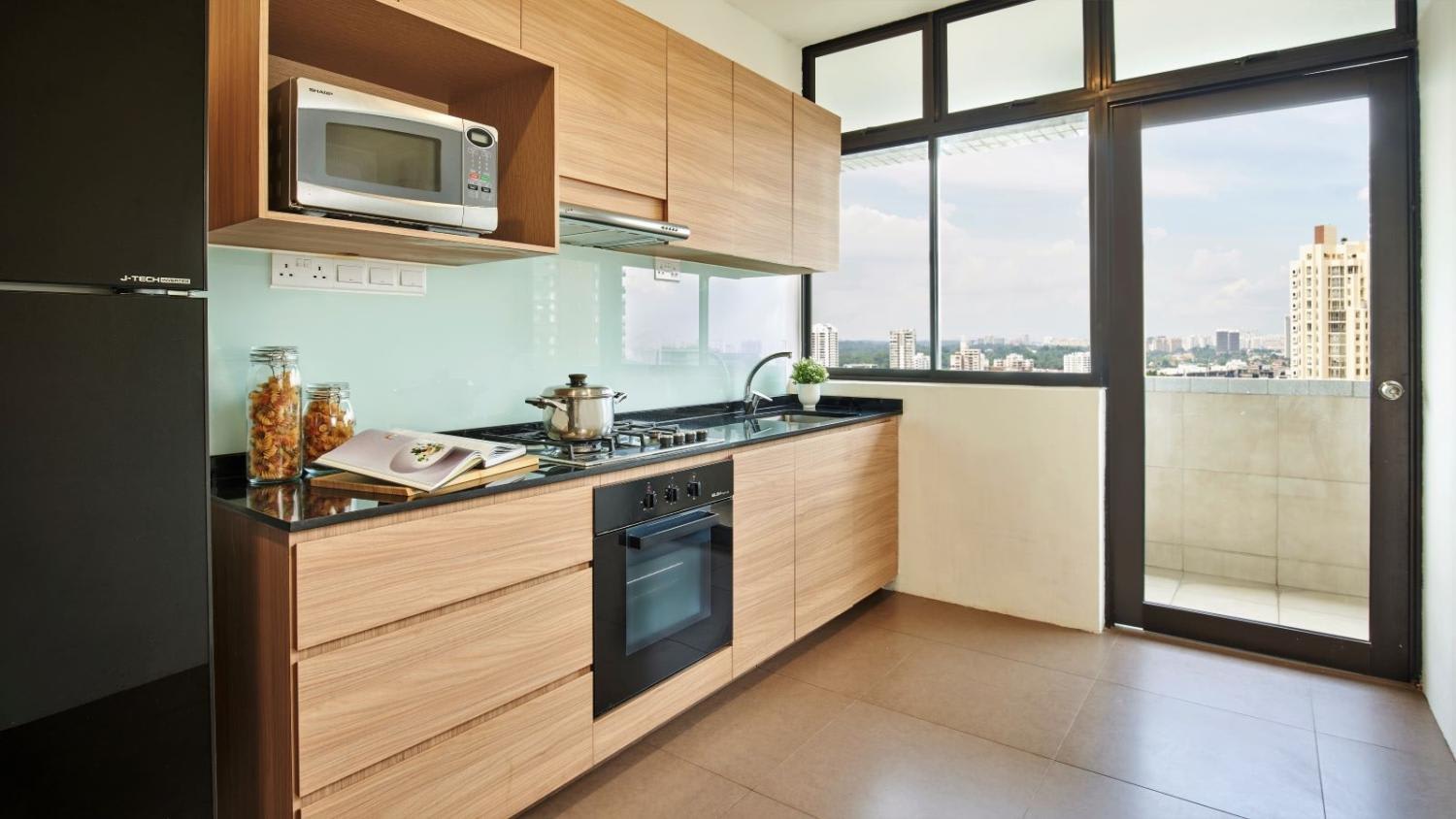 What serviced apartments really offer guests is value, especially with rental rates becoming more competitive. Washing machines and dryers can help you save on laundry, while kitchenettes allow for affordable homecooked meals. Other amenities like Wi-Fi, utilities, housekeeping services and air conditioner maintenance are usually included in the package, so guests don't incur additional costs. The savings are most pronounced for larger groups and families who take up apartments with three bedrooms instead of booking three rooms at a hotel.
A long-term stay at a serviced apartment is usually more cost-effective than a hotel, as guests pay a monthly – instead of a daily – rate. It's also a more fuss-free experience as guests don't have to deal with lengthy paperwork and agent fees if they rent a place.
Properties like Far East Plaza Residences provide superb value matched with prime district living, while Orchard Scotts Residences boasts an extensive array of facilities. With a gym, swimming pool, sauna and even a function room on site, it'll save you both membership fees and travelling time.
MYTH 4: HOTELS ARE MORE CONVENIENT
Hotel rooms are meant for short-term stays. While they include creature comforts, they don't typically include appliances such as washing machines, nor do they have proper areas for dining. So, while there's convenience to be had from daily housekeeping and access to concierge services, some fundamental needs for long-stay guests might go unmet.
The pandemic has also highlighted the importance of having easy access to living spaces and amenities. Being able to cook and wash within the apartment and having residential facilities like gyms, swimming pools and even open spaces like tennis courts are major benefits. When one's looking for fresh air, windows can be opened for ventilation, and properties such as Far East Plaza Residences and Village Residence Robertson Quay have balconies as well.
MYTH 6: DEFINITELY NOT FOR THOSE WITH PETS
Is your furkid holding you back from booking a room? Far East Hospitality's serviced apartments – with the exception of Far East Plaza Residences – welcome pets.
In fact, properties such as Orchard Scotts Residences have lush compounds that are ideal for pets to explore. Most of the properties are also within walking distance to parks, which means you and your pet can get in your daily dose of exercise.
MYTH 7: IT IS NOT LOCAL LIVING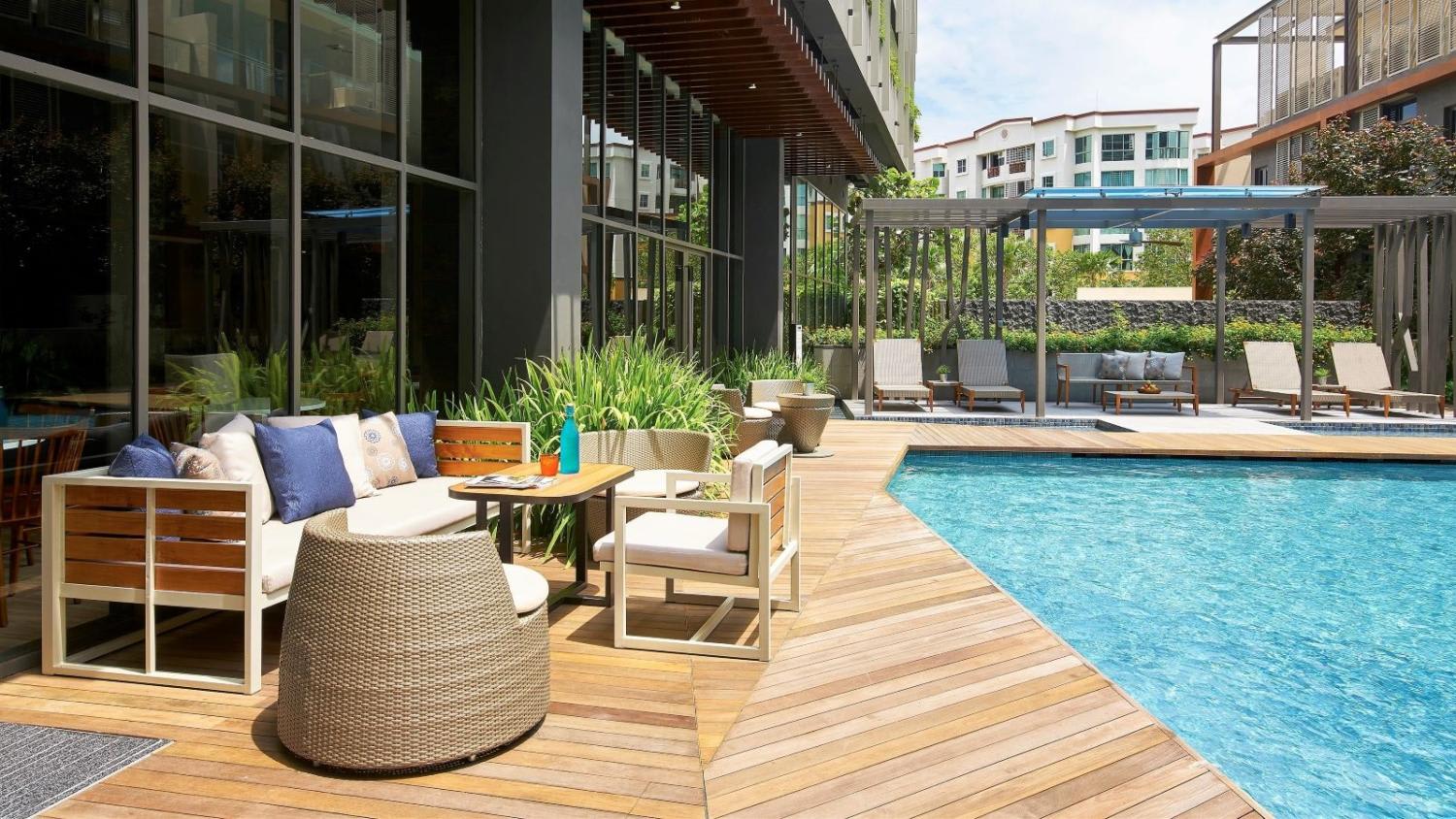 Whether it's for a week or the long term, most visitors would want to be able to have a taste of local culture during their stay. Serviced apartments have the reputation of being located only in posh districts but this is quickly changing with the times.
Other than the properties in the shopping belt of Orchard, Far East Hospitality includes options in heartland zones. There's Village Residence Hougang in the northeast, while those who prefer the west with its business parks can opt for Oasia Residence Singapore or Village Residence West Coast. Each offers a gateway to authentic local experiences – from hawker centres to residential shopping malls – but with easy access to the city with just a 20-minute drive.Flexible lease terms mean that locals can also take up their preferre
d length of stay at a serviced apartment. From a single exploring an independent lifestyle to couples trying out co-living and families escaping home renovation woes, serviced apartments offer a spectrum of options. Fully furnished apartments that feature spacious and well-designed spaces with separate living and dining areas make it feel more like home to guests.
Flexibility, affordability and convenience – there's plenty to love about serviced apartments. From giving guests (and in some cases, their pets) the chance to live like a local to offering stylish accommodation and access to unique experiences, serviced apartments have evolved to meet the needs of an increasingly diverse clientele.
Seeking flexible, stylish living options? Welcome to a new way of living in Singapore. For more information, contact the team at Far East Hospitality's website or email your enquiries to sales.sr [at] fareast.com.sg.