Shake off that pandemic fatigue and escape to paradise in Fiji
Fiji's pristine islands and unequivocally joyful spirit will deliver the reset that you need.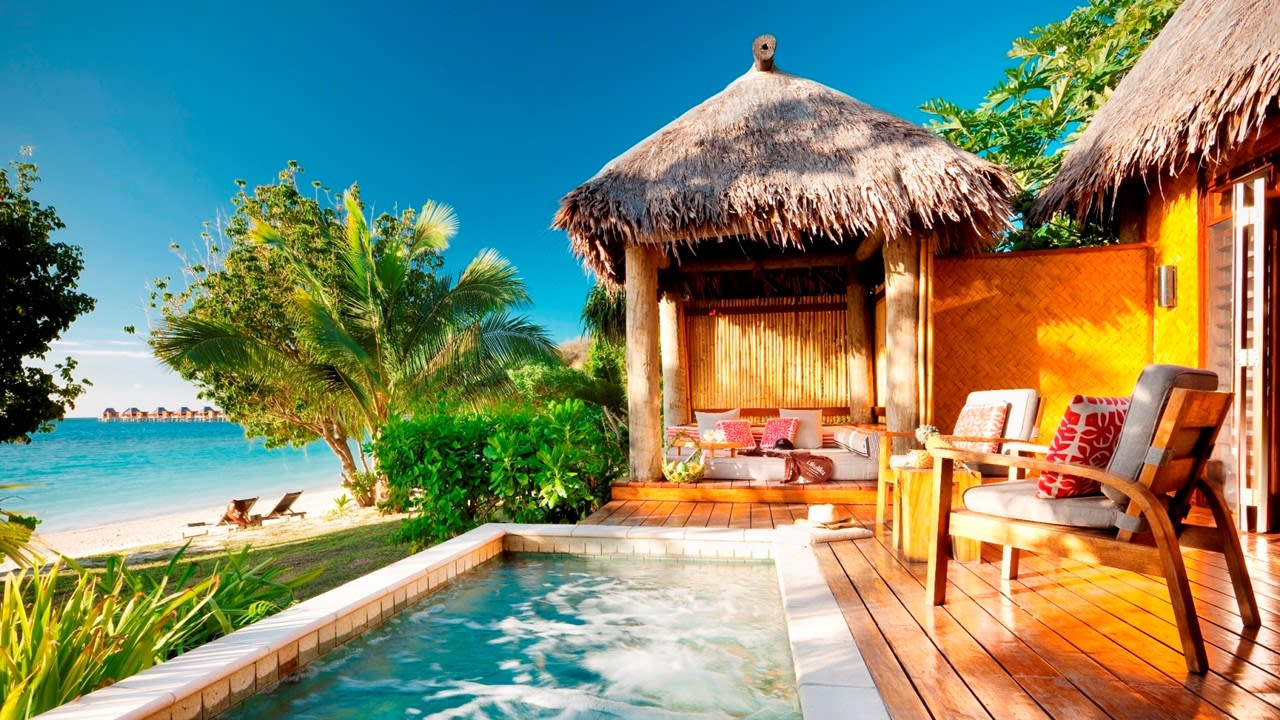 If there's a prescription for two years of being cooped up on a small island, it's flying over to another. Except this one is 25 times bigger, boasts 333 picture-perfect islands and features a jolly community abundant with what is known as the "Bula Spirit".
The Pacific Islanders of Fiji greet every guest with an open-hearted "bula!". The essence of the word alludes to the vitality of life itself, and is sometimes followed up suitably with a refreshing welcome drink.
While the pandemic has somewhat shifted general attitudes to one of survival, the invitation in Fiji is to thrive. This can be found in many elements of the country: Its rainbow array of soft corals beneath glittering seas, the hidden waterfalls dancing within tropical rainforests, the pink sunsets against a mountainous landscape, or even a lovo (underground oven) feast accompanied by fresh seafood served with a bright smile.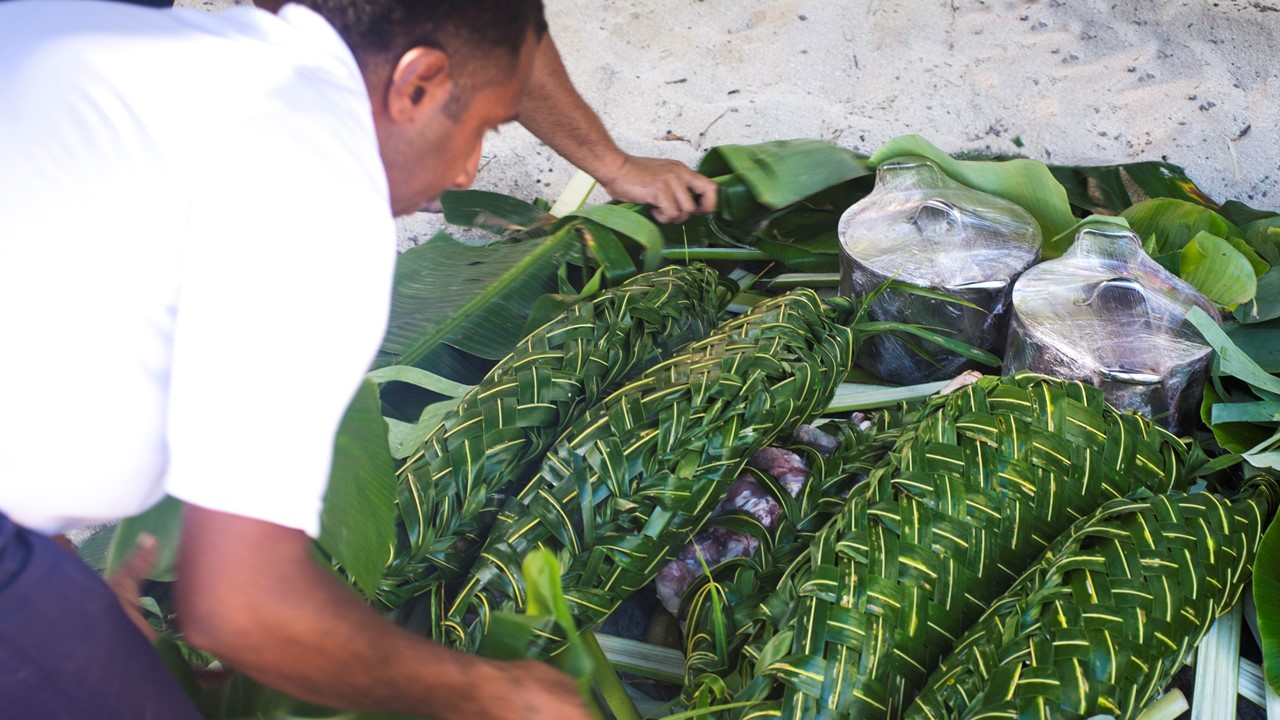 It's not just an escape – it's a reboot that will make your heart sing again.
OPEN FOR HAPPINESS

From freshwater rivers running through sculpted canyons to rugged mountains abloom with flora, your natural respite comes in many forms in Fiji.
Fancy a little "beach brain" to soothe your pent-up pandemic nerves? The term was coined by researchers studying the effects of spending time by the ocean, where the elements of sun, sand and surf combine to reduce stress and invigorate the spirit. With its pearl-white sand beaches, Fiji's pristine menu will easily oblige. Just across the causeway from Nadi is Denarau Island, which houses a dizzying array of resorts attached to sandy shores. For a honeymoon hideaway, there's no better place than the magical Horseshoe Bay – featured in the book 1,000 Places to See Before You Die – on the western coast of Matangi island.
Hiking is another rejuvenative activity one can consider. If you enjoy the holistic curative benefits of trekking, then take it to the next level with Fiji's offerings. There are trails here to refresh, calm or challenge. Pick from an easy stroll through displays of exotic flowers or wander in misty scenes of fern that break open to panoramic views. Try Talanoa Treks, a veteran hiking company on the main island that is committed to sustainability.
If your spirit is lifted by thrills, you'll be right at home at Pacific Harbour – otherwise known as the adventure capital of Fiji. In the immaculate highlands of Viti Levu, the Upper Navua River offers water rafting experiences that reveal secret falls, whitewater rushes and breathtaking displays of chiselled gorges.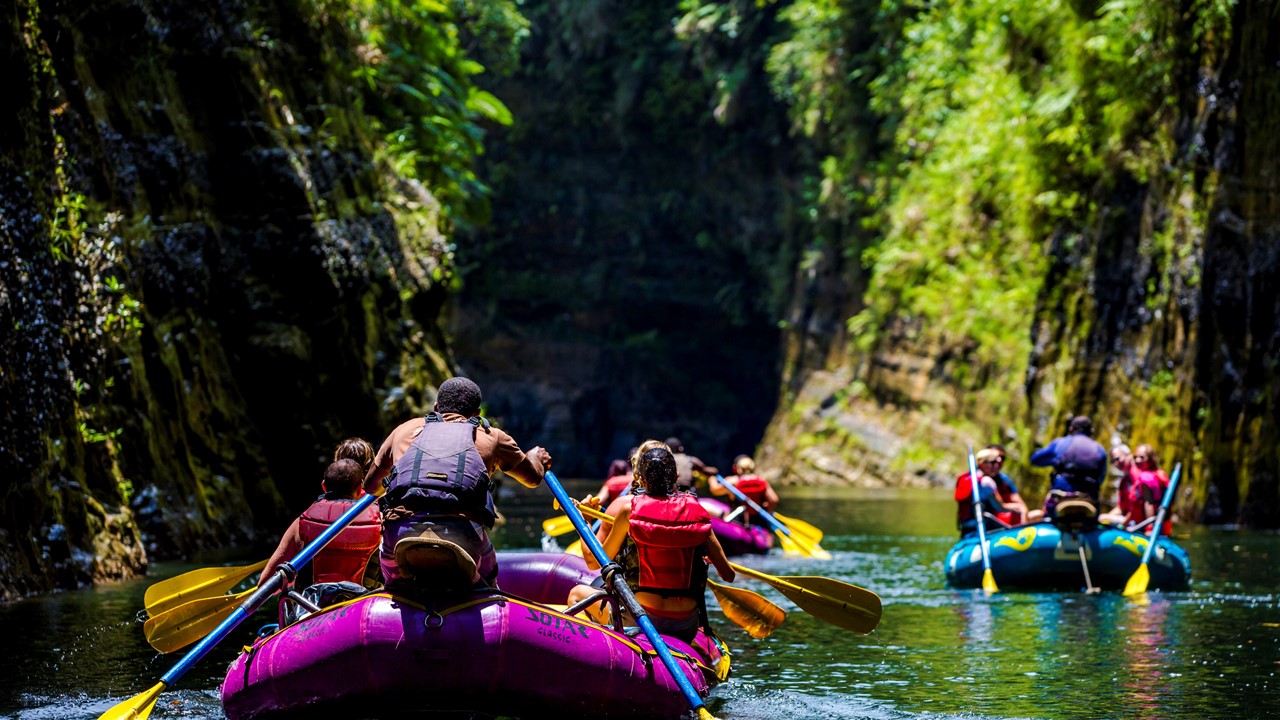 A short drive away, you'll soar through majestic tree canopies at Kila Eco-adventure Park. Depending on your appetite, you can further challenge yourself on its rope courses, abseil down dramatic sheer rock faces or unwind with a picnic at an organic garden by the river. One of the most impressive cultural experiences can also be found on Beqa Island, where the native Sawau tribe performs firewalking ceremonies that awe with their logic-defying acts.
AN ESCAPE TO CALL YOUR OWN
Sometimes, a space away is all you need. If so, the Mamanuca Islands beckon. The region is not only famous for its enviable oceanic views and easy connections to the main island of Viti Levu, there's also a plethora of adults-only resorts to choose from.
For couples, options in Likuliku or Tokoriki offer luxury and privacy, with day-trip itineraries that include scenic picnics or exclusive island explorations. Or try Matamanoa, which is as private as it comes, with only one resort on the island.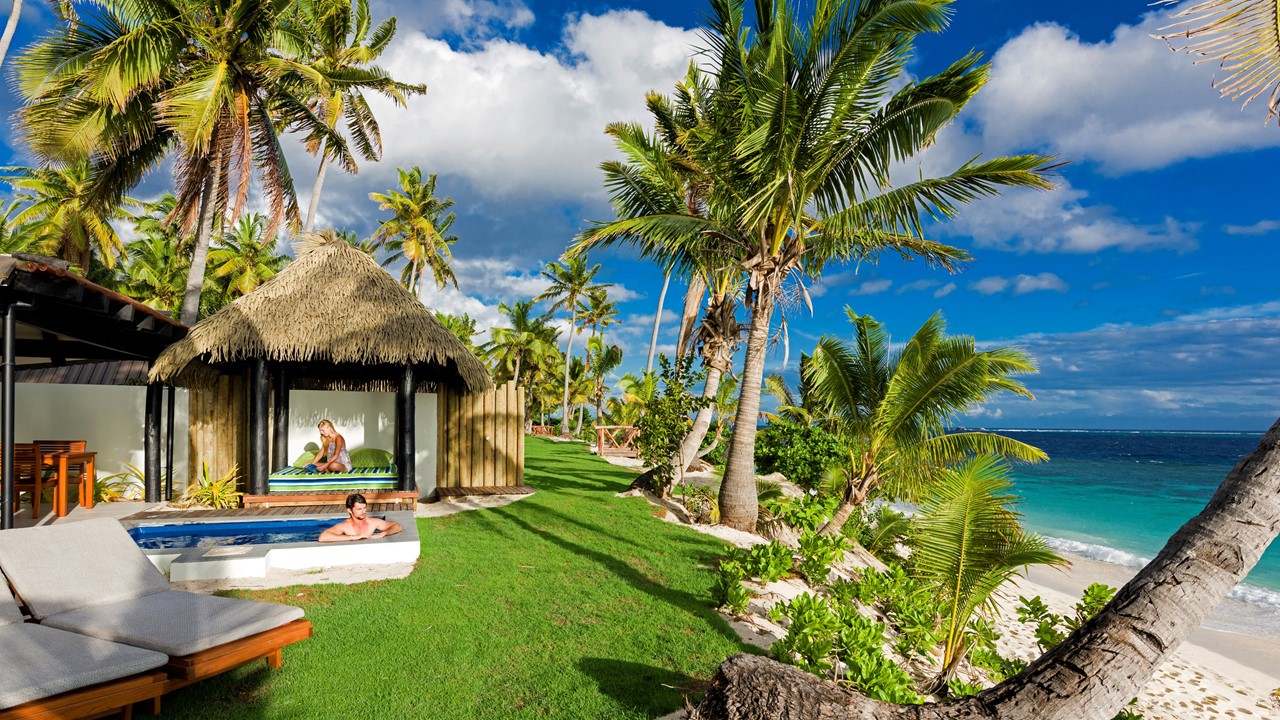 For those who love their water-side activities, Namotu Island Resort promises easy access to ocean sports and is the closest among all to seven unique surf breaks. You'll also find great value at Outrigger Fiji Beach Resort over at Coral Coast and Beachcomber Island Resort in Mamanuca.
As idyllic as it is, the region also has plenty for travellers to do. Take a day cruise to Tivua Island, where you can enjoy learning from a marine biologist as you float on a glass-bottom boat or snorkel in the waters. Or, pick up beats at Malamala Beach Club, where balmy cabanas, an infinity pool, and an Asian- and Pacific-inspired menu with hand-crafted cocktails accompany a rousing atmosphere of club tunes. For the full dive into therapeutic treats, visit Six Senses. With its carefully calibrated mind-body-wellness programmes, one will emerge revived from the pandemic fog.
Other than Mamanuca, one can find similar arrangements in other areas. The Coral Coast boasts many budget-friendly alternatives like Likuri Island Resort and the hilly Drevula Heights Residential Villas. The Pacific Harbour is also worth exploring, with the Nanuku Resort, Royal Davui Island Resort and The Pearl Resort promising relaxing views and a comprehensive slate of activities to help you disconnect.
PEACE OF MIND WHEREVER YOU GO

A vacation should remain just that – a vacation, and Fiji's approach to visitors takes into consideration the prevailing concerns of travelling during the pandemic. Even as Fiji now offers quarantine-free travel to vaccinated travellers worldwide, safeguards remain in place to ensure the trip remains eventful in all the right ways.
The Care Fiji Commitment is a comprehensive set of WHO-approved protocols targeted to keep travellers safe from COVID-19 and make their holiday as seamless as possible. Under this meticulous system, all those eligible in the tourism sector have been fully vaccinated. On top of careful sanitisation and masking, appointed wellness ambassadors are readily available to attend to related enquiries or needs.
As for safe-distancing, this archipelago will naturally have you away from crowds and let you find your bliss once more.
Discover a Fiji holiday worth waiting two years for. Contact your travel agents today or find more information at Tourism Fiji.