Space science and Danish philosophy come bundled in every Tempur experience
With the launch of its entry-level ONE range, even more can now enjoy sound sleep every night. Brought to you by Tempur.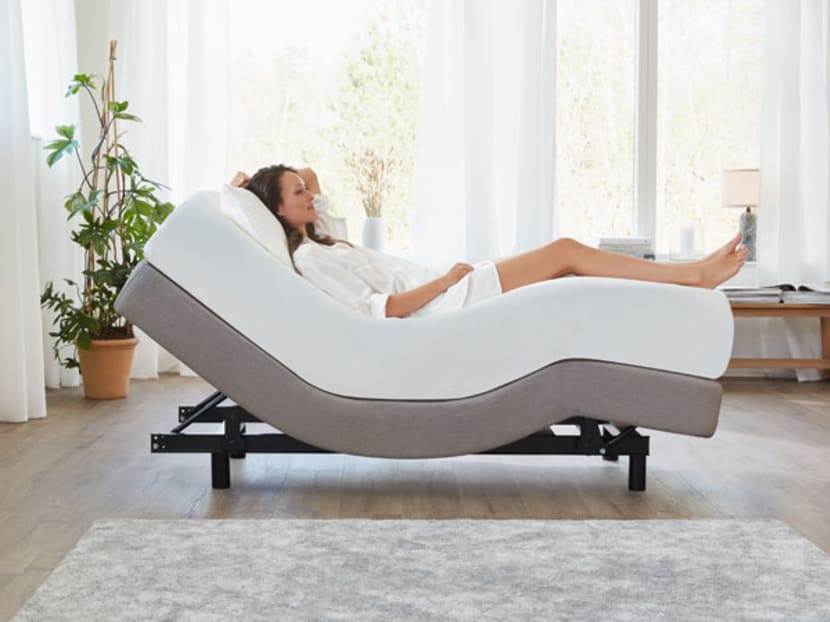 Like Goldilocks and her porridge, shopping for a mattress can be very much the same. Too hard. Too soft. Or simply too … pedestrian. So in that search, some may settle for less, and end up with a budget option to tide things over.
Earlier this year, research by health tech company Royal Philips revealed that sleep satisfaction remained low for Singaporeans, with 49 per cent admitting they are not satisfied with their sleep. Some 64 per cent indicated interest in new strategies to improve their sleep, with some trying to curb caffeine or read before bed. But it's also obvious that the sleep environment, and more importantly your bed and mattress, have a crucial impact on the quality of sleep.
Tempur, as a bedding company that has invested heavily in sleep research and engineering, remains the only mattress and pillow brand recognised by The National Aeronautics and Space Administration (NASA) and certified by the Space Foundation. The brand doesn't see good sleep as luxury, and understands that it is an integral component of our health and well-being.
THE BENEFITS OF SCIENCE, THE WARMTH OF HOME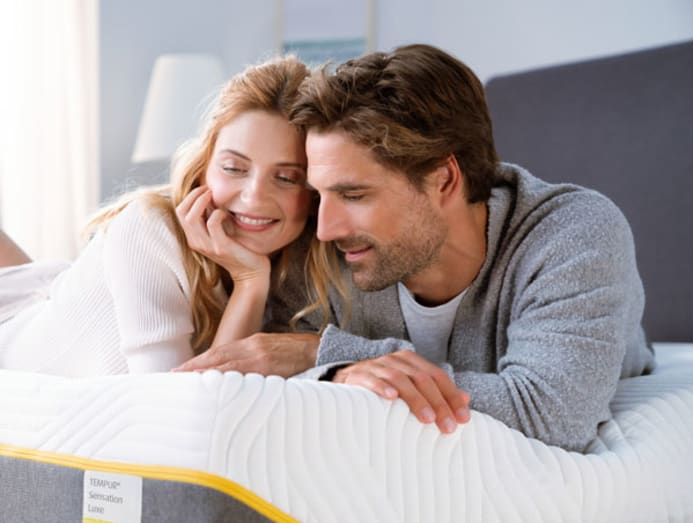 Made of patented, high-density visco-elastic foam, Tempur was developed by NASA in the 1960s to absorb pressure experienced by astronauts during lift-off. You're looking at a g-force of about 3gs, or roughly three times Earth's gravity. So one might say that the material was invented with the weight of space science behind it.
Every Tempur owner enjoys intelligent support from the designer foam. It molds to the body of its user no matter what position one adopts, and it contours actively to adapt to the weight and warmth of the sleeper.
Your personal preference is accommodated in the form of five levels of support, from Cloud to Firm. There's even a Hybrid version with micro coils for springy support. This memory foam perfected by sleep scientists gives pressure relief and minimal movement transference, so you – and your partner – wake up refreshed.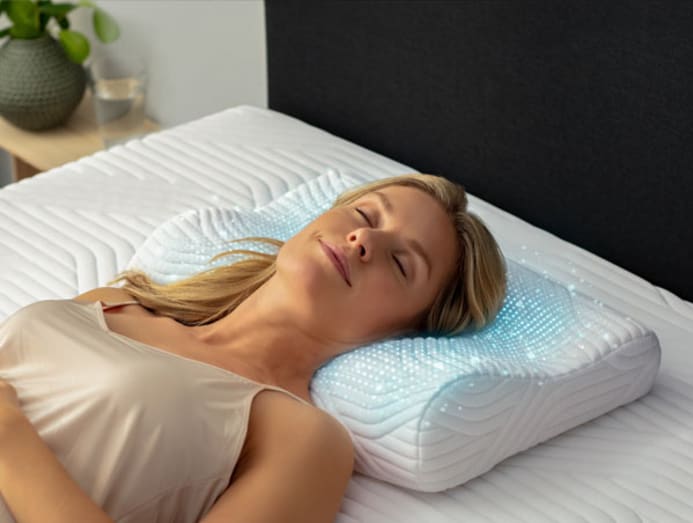 Tempur pillows grant the same smart support for your head and neck. In the same way the mattress varies in firmness, the pillows also come in options to support different sleeping positions. Available in a range of classic and ergonomic designs, Tempur pillows aim to relieve neck and shoulder aches with their engineered design.
All the space-age fuss may sound clinical, but Tempur is Danish-made and benefits from the Danes' philosophy of hygge – creating an extraordinary moment of cosiness and contentment. Designed and built in Denmark with streamlined contours and an inviting silhouette, the Tempur mattress blends seamlessly into any stylish home.
UPGRADES THAT WILL HAVE YOU FLOATING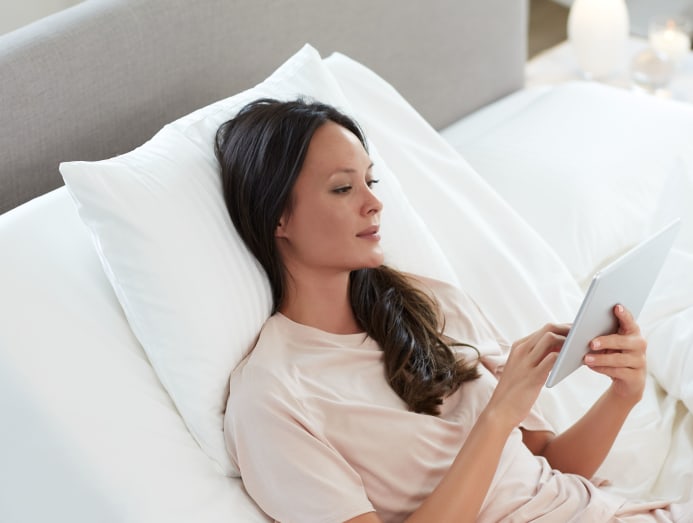 If you like to lounge in bed, the Zero G Adjustable Bed Base is for you.
With convenient options for head-up and foot-up adjustability at a click of a button, the movable frame transforms your Tempur bedroom essential into the ultimate lifestyle piece. Whether you're sending emails on your laptop, diving into that bestseller or watching the latest hit series, the bed base sets itself to the perfect position for your needs. Relieve that end-of-day stress by turning on the pre-set Zero G position for a weightless experience, before surrendering to a massage with three levels of vibration. 
For those with partners, worry not. There's a split-king option so you need not compromise on this daily indulgence.
According to Tempur, being able to adjust the position of your body at rest may alleviate chronic conditions like sleep apnea and acid reflux. With the appropriate bed base, mattress and pillow, the risk of neck strain and backache diminishes while a good night's rest does wonders to rejuvenate body and mind.
FINDING THE ONE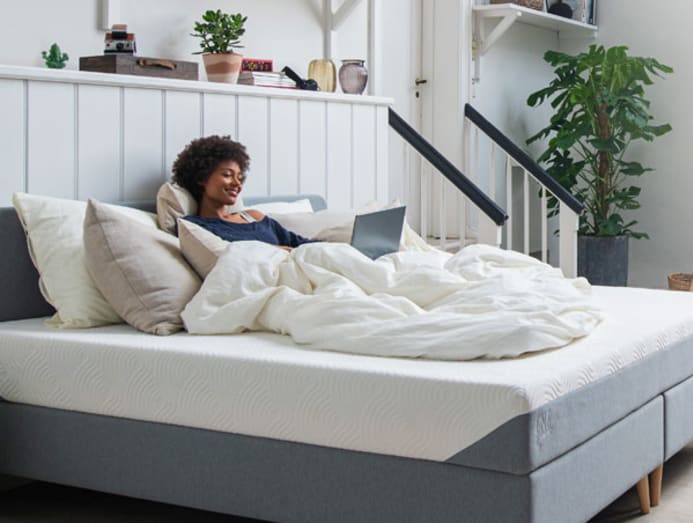 Life's too short for bad sleep, and Tempur's three decades of sleep science have made available the benefits of fully responsive body support at a lower price point for more to enjoy. Its new entry-level ONE collection features the core benefits of the main collection – active support and customised firmness – wrapped up in its signature Danish design on the outside and space tech within.
The new ONE mattresses comes in Medium, Hybrid and Firm, and a Cooltouch option provides a cooling layer for those warm Singapore nights. And just like the main series, every mattress comes with a zip-off washable cover and a 10-year warranty.
Experience a sleep like no other with Tempur.