Starbucks at Home: Keep your festive coffee traditions alive from the comfort of home
Don't end the year without the familiar goodness of your favourite holiday drink. Brought to you by Starbucks.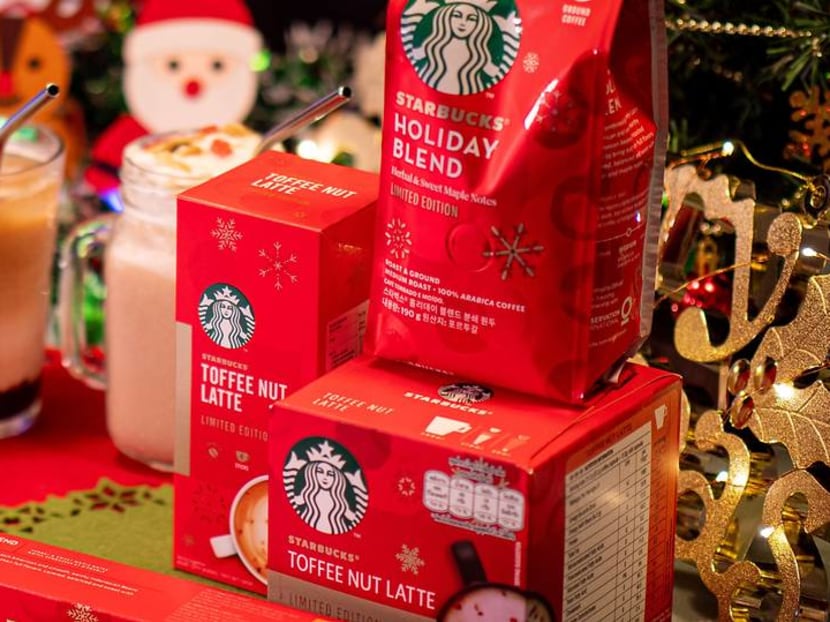 There's something magical about the yuletide season that brings families and friends together. Maybe it's the festive spirit that's felt by all – shoppers making last-minute purchases as their faces glow beneath illuminated Christmas lights, families setting up decorations at home as a tradition, or friends finally getting to catch up at (small-scale) year-end celebrations.
For many, one hallowed tradition stands out beyond the gift giving and merry feasting: Sipping a festive Starbucks drink while watching the crowds do their season shopping. With this year's unprecedented situation, however, some may prefer to stay away from the crowds.
That doesn't necessarily mean your traditions have to be put on hold though.
KEEP THE FESTIVE MOOD ALIVE
Starbucks at Home is the coffee house's range that allows for an easy way to recreate the quintessential Starbucks experience from the comfort of your home. It now includes Starbucks Holiday Favourites – Toffee Nut Latte and the Holiday Blend – so you can have your holiday coffee without having to leave home.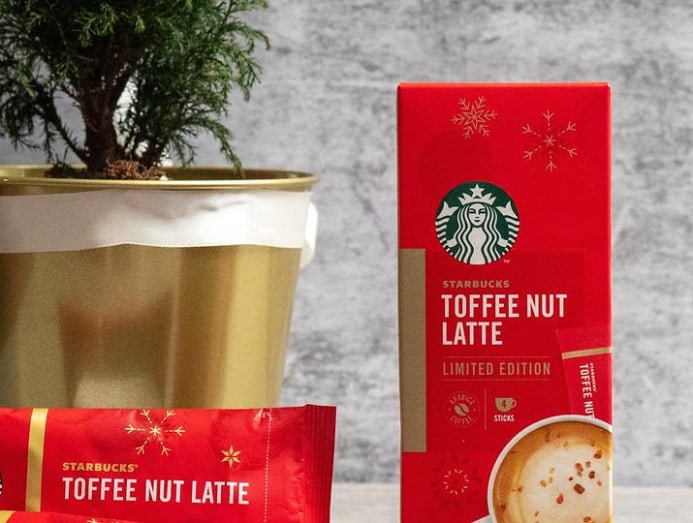 With its rich and buttery flavours, the Starbucks Toffee Nut Latte is a treat as is, or when paired with marshmallows or tea biscuits. Whether you choose the Starbucks Premium Mixes option (S$5.45/four sachets) or Starbucks by NESCAFÉ Dolce Gusto capsules (S$8.90/six servings), this Starbucks favourite will win hearts with the aromatics of 100-per-cent Arabica beans and caramelised notes of toasted nuts — all of which is finished with a soft layer of foam.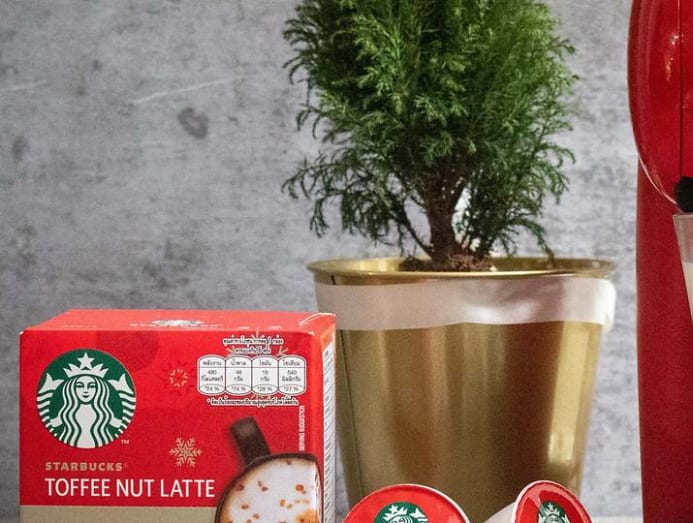 Cosy up in your favourite corner of the couch and savour the toasty, freshly pulled beverage over your favourite Netflix series or some jazzy Christmas tunes.
For an equally festive but lighter alternative, the Starbucks Holiday Blend is a balanced and sweet treat with herbal and maple notes, thanks to the lively flavours of Latin American beans and the smooth earthiness of Indonesian beans.
The Starbucks by Nespresso capsules (S$7.65/10 capsules) are ideal for intimate Christmas gatherings, but if you don't have the coffee machine, go for the ready-to-brew ground coffee option (S$11.95/190g) instead. Simply add 180ml of water to two tablespoons of freshly ground coffee, and adjust for taste with more hot water. If the brew is still too strong for your taste, just top up with additional hot water as using less coffee will create a bitter cuppa.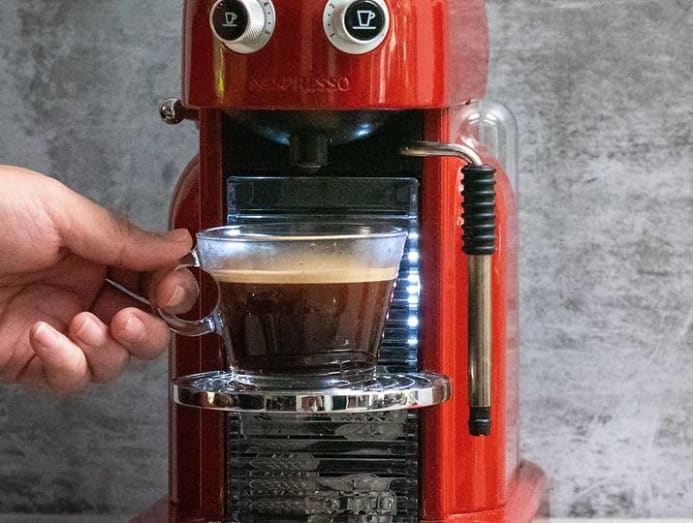 GIFT THE SEASON TO LOVED ONES
Share the love by gifting your family and friends one of Starbucks' assortment bundles. Starbucks has picked its most popular variants to create four curated bundles for the festive period.
The three-box Starbucks Premium Mixes (S$14.55/three boxes) is ideal for those who want a variety of Starbucks' favourites. There's the Caffe Latte, a smooth and velvety number with a soft layer of foam – in contrast to the Cappuccino option, topped with a thicker layer of foam. The third flavour, Caffe Mocha, is richer and its chocolatey goodness is perfect for those with a sweeter tooth.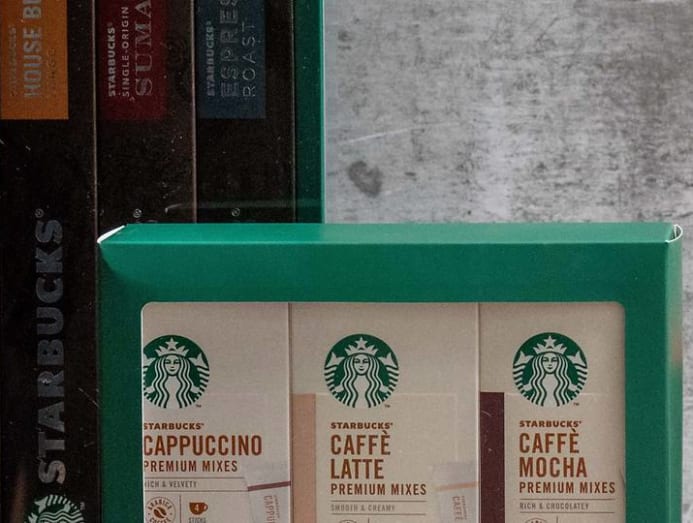 For those with a Nespresso coffee machine, gift them this four-sleeve set (S$27.80/four boxes of 10 capsules). The House Blend Lungo is an ode to Starbucks' first-ever coffee blend in 1971 with its deep, nutty flavours and a touch of sweetness. A bolder option is the Espresso, a dark roast with a caramel aftertaste, while the single-origin Sumatra sits on the opposite spectrum – it is replete with the lingering, earthy flavours of dried herbs. The final box in this set, the single-origin Colombia, carries the full-bodied flavour of beans sourced from the country's mountainous coffee farms.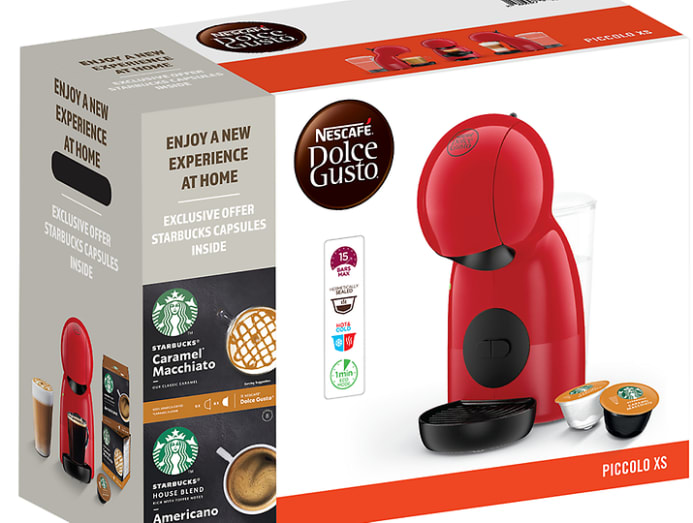 If you're feeling a little more generous on the gift-giving front, the Starbucks Piccolo XS Red Coffee Machine Bundle (S$99) is a compact introduction to the NESCAFÉ Dolce Gusto line. The bundle includes 12 servings of medium-intensity House Blend Americano with toffee notes that make the drink an easy morning pick-me-up, and another Starbucks favourite: Caramel Macchiato that has milky and caramelised flavours captured in each of its six capsules.
Up the ante for the real coffee fiends with another gift that keeps on giving – the Genio 2 Red Coffee Machine bundle (S$199).
The coffee machine's stylish and compact body is designed for small-space living and brings the best of Starbucks' beverages to your home, with its ability to craft everything from a warming macchiato to a refreshing glass of iced cappuccino on a balmy day.
This bundle likewise includes 12 servings of Starbucks by NESCAFÉ Dolce Gusto House Blend Americano and six servings of Caramel Macchiato — and the addition of Starbucks Cappuccino, a creamy and rich go-to whenever you're jonesing for an indulgent taste of familiarity.
This Christmas, gift your loved ones the festive season in a cup. Try the limited-edition Starbucks Holiday Range, now available in leading supermarkets and online.