Start early to keep pigmentation at bay
Apart from minimising sun exposure, customised preventive care can help you maintain a bright, healthy complexion. Shakura's celebrity ambassadors Ya Hui and Lawrence Wong share their go-to pigmentation care solution.
Pigmentation – when your skin develops dark spots in the form of melasma, freckles or age spots – is a skin concern that many share.
The good news is, advancements in the field of aesthetics mean that pigmentation does not have to be a permanent problem.
For skincare solutions provider Shakura, which hails from Japan, its pigmentation solutions are customised and formulated to meet individual needs, because everyone's skin and pigmentation concerns are different.
That is why celebrities Ya Hui and Lawrence Wong believe in Shakura's skincare solutions, and have collaborated on a new TV commercial with Shakura.
Long hours of filming under the sun can cause pigmentation to worsen over time, and skin to dull. Treatment methods like laser removal, which may involve substantial downtime, are not ideal for the two Shakura celebrity ambassadors, who both have busy schedules and need to be in front of the camera all the time. Fortunately, Shakura's signature pigmentation treatment – the Miroko Whitening Treatment – is non-invasive and has no downtime.
Said Lawrence: "I like Shakura's customised approach because it helps to target individual concerns using different treatment programmes, and I feel the results are visible after just one session."
Ya Hui added: "Whether it's pigmentation or dull skin, Shakura's formulas are gentle and there are visible results without the need for invasive methods."
UNDERSTANDING PIGMENTATION TYPES
Once pigmentation appears, it may worsen over time, making it tougher to get rid of.
More people are realising this. These include women who are increasingly aware of new beauty standards like Korean "glass skin" and who embrace a natural, bare, minimal make-up look, mothers who seek treatment for hormonal-related pigmentation issues like melasma, as well as men. Younger people who may not have developed any pigmentation are also increasingly aware of the need to take early action in getting treatment.
Said Shakura's skin specialist Annabelle Peh: "Pigmentation begins to form under the surface of your skin long before appearing. Prevention care is essential for younger women if they want to avoid excessive and stubborn pigmentation, in addition to an aging complexion."
Taking early action is critical for treating pigmentation before it worsens by darkening or increasing in size. The approach has to be customised as well.
At Shakura, its treatment programme begins with a one-on-one consultation that includes a detailed skin analysis to better understand your skin's needs as well as determine the cause of pigmentation for optimal results.
Factors that affect the treatment approach include the type of pigmentation, which can range from freckles to age spots and melasma; the skin type that runs the gamut from dry to sensitive; and the customer profile, which depends on age, lifestyle and genetics. Some patients may have more than one pigmentation concern like melasma or freckles from sun exposure while others may have existing skin concerns such as acne, aging skin, clogged pores and dull skin. All of these can also change the treatment programme.
"Understanding your pigmentation type is the key to effective treatment," explained Ms Peh.
For example, melasma is caused mainly by hormonal changes and worsens with sun exposure. Often called the "mask of pregnancy", this pigmentation type may affect women post-pregnancy and tends to worsen with age. Most women with melasma also experience dull-looking skin, which can be resolved by incorporating brightening products into the treatment programme.
Sun damage can also cause fine lines to appear, and this requires the use of anti-aging products. Freckles are caused by sun exposure and genetics. As sun damage may cause the skin to be dry, Shakura recommends the use of gentle and hydrating skincare to restore the skin's moisture.
Post-inflammatory hyperpigmentation refers to dark spots that usually follow after trauma to the skin. Those with acne-prone skin may experience such pigmentation. According to Shakura, oil-control products that help to regulate sebum production and unclog pores may be used alongside pigmentation care products in these cases.   
BOOSTING SKIN HEALTH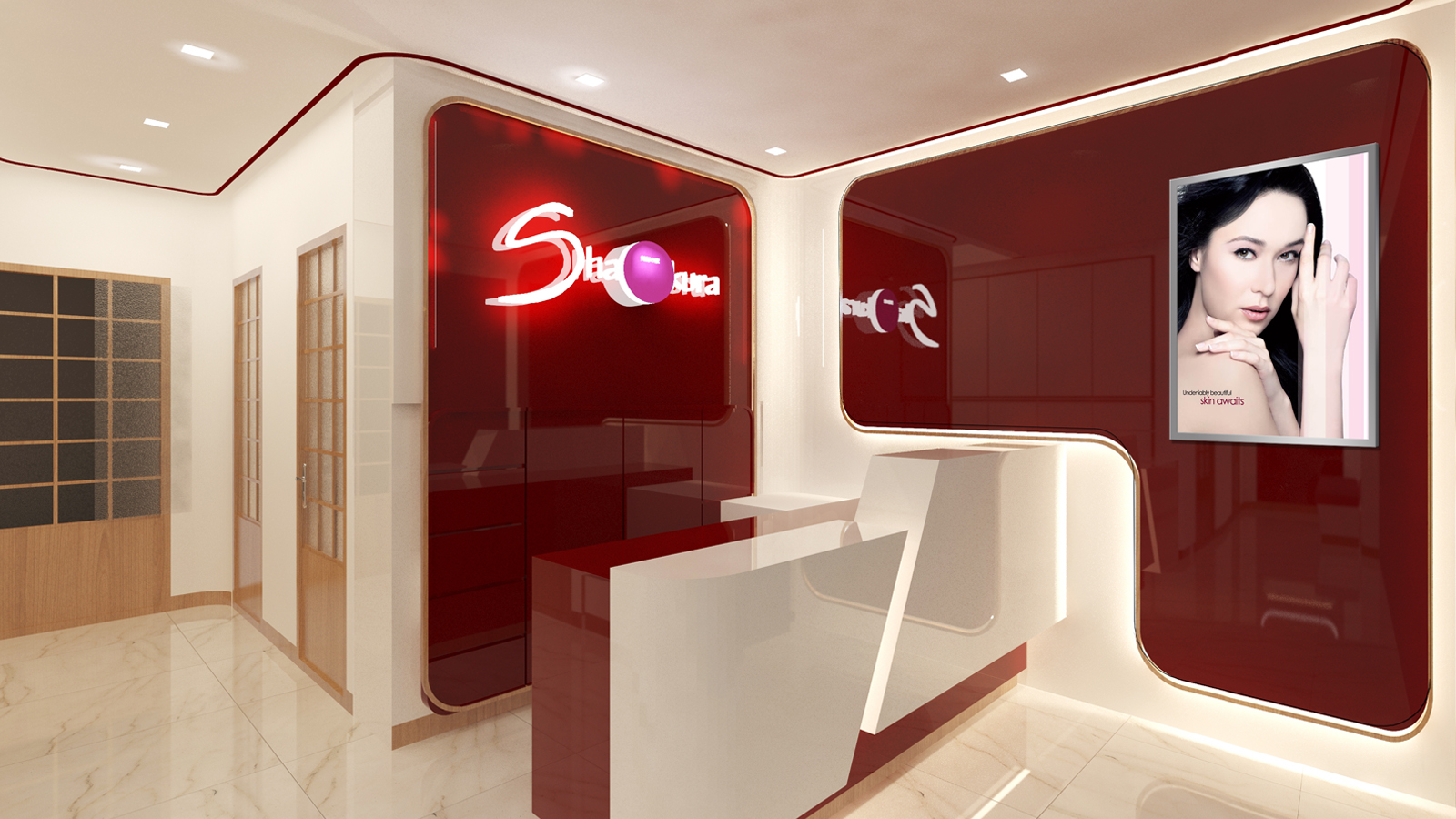 Shakura's Miroko Whitening Treatment is carefully adjusted to best treat each individual's skin depending on the analysis done. Each treatment is customised primarily on the pigmentation type and skin type of the customer.
The treatment is based on the infusion of gentle yet effective ingredients like milk essence and roselle extract to lighten and prevent the appearance of pigmentation, while evening the skin tone and brightening the skin. Moisture is replenished, and the skin takes on a radiant, luminous clarity, added Ms Peh. 
Having treated the skin concerns of over 60,000 customers in Singapore since 2011, Shakura's Miroko Whitening Treatment does not just help treat pigmentation issues. In the long term, it also seeks to boost skin health.
According to Ms Peh, the treatment strengthens the skin's immunity to prevent the re-occurrence of dark spots, and also repairs the skin's protective barrier from within to guard against internal and external factors that cause excessive melanin production.
An internal survey based on 240 first-time customers revealed that 95 per cent noticed an immediate difference to their complexion. A separate survey conducted by AC Nielsen also revealed that 70 per cent of first-time customers agreed that their pigmentation visibly lightened after one session.
A HOLISTIC APPROACH
Of course, the key to treating and preventing pigmentation is not just in treatment, but also in an overall approach to keeping skin healthy.
Said Ms Peh: "Using proper sun care protection to prevent UV damage and the right skincare products suitable for your skin type is essential to preventing pigmentation from worsening. Our professional consultants are able to advise customers on post-treatment skincare and offer lifestyle tips to ensure prolonged treatment results."
Some of Shakura's most popular products include the Pigment Spot Remover, Advanced Skin Lightener and the Hydro Radiance Mask. Ms Peh also highlights the importance of drinking sufficient water and getting enough sleep, as well as applying sunscreen religiously to protect against sun damage.
Follow Shakura's Instagram and Facebook social media pages to get more skincare tips.
First-time customers may experience Shakura's Miroko Whitening Treatment for just S$48 (usual price: S$428). Terms and conditions apply.
Individual results may vary.