Staying home and cooking more? The Philips Airfryer XXL with Smart Sensing technology helps you up your chef game.
This intelligent appliance deserves a prime spot on your kitchen counter. Here's why. Brought to you by Philips.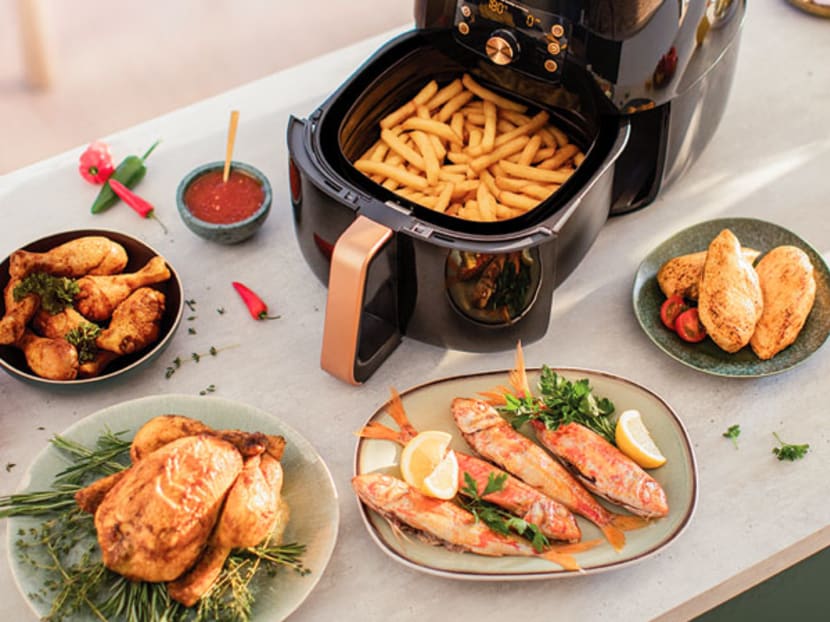 Since it was introduced about a decade ago, the air fryer has gained a reputation as an easy, fast and healthy way to prepare food without compromising on taste and texture.
Air fryers use hot air to fry food with little or no oil. Superheated air is swirled around at high speed within a cooking chamber that is perforated at the bottom, ensuring consistent and even contact with food surfaces. The result: Mouthwatering, crispy food without the grease.
Now, with more people staying home and cooking more, the air fryer has become the must-have chef's assistant. To help time-starved working professionals and frazzled parents create quick, easy and nutritious meals, Philips, a pioneer in the air fryer category, has baked in more value-added features in its latest iteration – the Philips Airfryer XXL with Smart Sensing technology.
"We understand the daily reality and challenges of preparing homemade meals, especially with the time pressures that busy families face," said Philips' regional marketing director for kitchen appliances Caroline Yap. "By simplifying the whole cooking process and delivering perfect results, we want the Philips Airfryer XXL with its intelligent Smart Sensing technology to inspire every Singaporean to discover the joy of homecooked food. We also want to equip them with the confidence to prepare healthy and tasty meals like a chef."
INTELLIGENT COOKING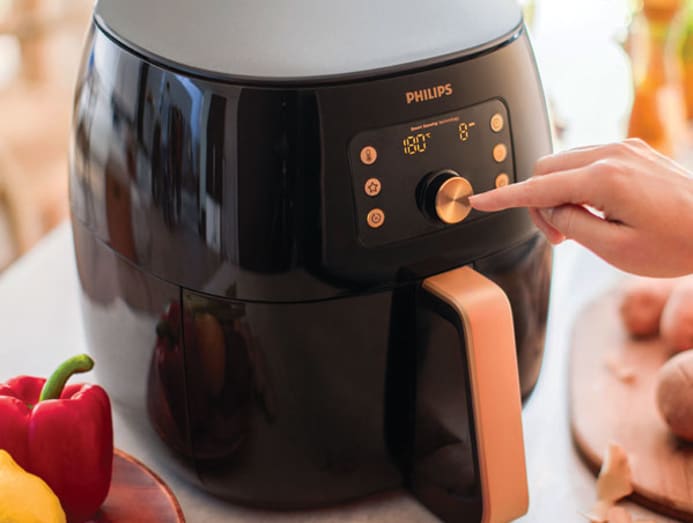 The highest-end model in Philips' stable of air fryers, the Philips Airfryer XXL touts Smart Sensing technology that does the thinking for you. No checking or guessing while cooking as the technology automatically adjusts the time and temperature based on the type of food chosen. The air fryer even automatically keeps the food warm when the cooking is done.
Five Smart Chef programmes – designed by Philips' professional chefs – further simplify the cooking process of popular dishes. With just a touch of a button, you can select in-built pre-sets to cook a whole chicken, chicken drumsticks, frozen and fresh fries, and an entire fish. Taking the guesswork out of cooking, time and temperature settings are self-regulated throughout the cooking process.
HEALTHY COOKING
One of the top reasons why an air fryer is so popular lies in its ability to make crispy and tasty food with less fat.
The Philips Airfryer XXL cooks food with a whopping 90-per-cent less fat when compared to fresh fries cooked in a conventional Philips fryer.
In fact, it is the only air fryer with fat removal technology that separates and extracts excess fat for healthier meals. In one test, three chicken legs were roasted at 180°C for 24 minutes using the Philips Airfryer XXL and it was found that up to 50 per cent of fat was removed. There was no trade-off when it came to taste and texture –  the meat was tender and the skin, brown with a satisfying crunch.
What's more, the airflow speed in the Philips Airfryer XXL is seven times faster than that of a Philips Viva Airfryer with a flat bottom. What this means is that food cooks 1.5 times more quickly compared to food done in a conventional oven. You don't even have to preheat the appliance – just turn it on and start cooking. 
VERSATILE COOKING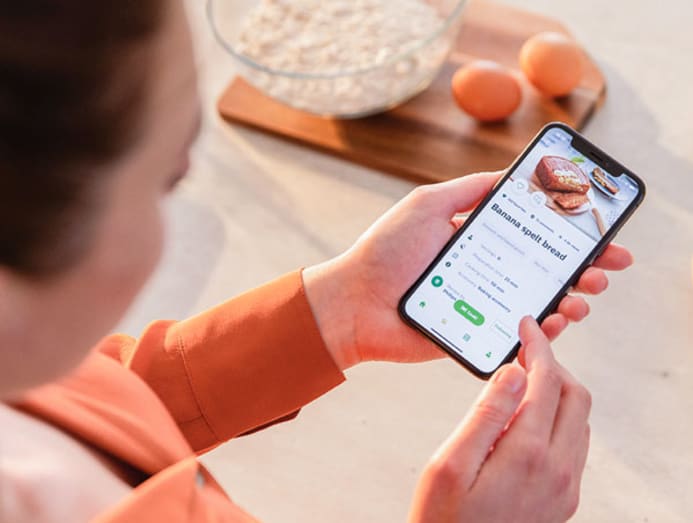 Now, let's talk size. The generous capacity of the Philips Airfryer XXL means it can fit a whole chicken or up to 1.4kg of fries – ideal for hearty, family-sized meals. At the same time, it's efficient enough to heat up an individual portion of leftover pizza or bake a serving of garlic kale chips for that midnight snack.
You can fry, bake, roast, grill and reheat food – multiple functions in one sleek, space-saving machine.
Clean-up is a breeze, thanks to the Airfryer QuickClean basket with removable, non-stick mesh insert. All the removable parts are dishwasher-safe for no-fuss cleaning.
With the Philips Airfryer XXL, you won't only have the ultimate tool to become a master chef, you'll have access to the handy Philips NutriU app too. It offers hundreds of picture-guided recipes, practical cooking tips and tricks, shopping lists and more. You'll also be able to upload your own recipes.
How's that for the ultimate smart way to cook?
To start making tastier, healthier meals faster, head to the Philips e-store.