Straighter teeth and a confident smile: Look your best on a video call
A new era of virtual meetups is fuelling cosmetic teeth straightening. Learn about the latest clear aligner technology and why you should leave teeth straightening to the dental experts.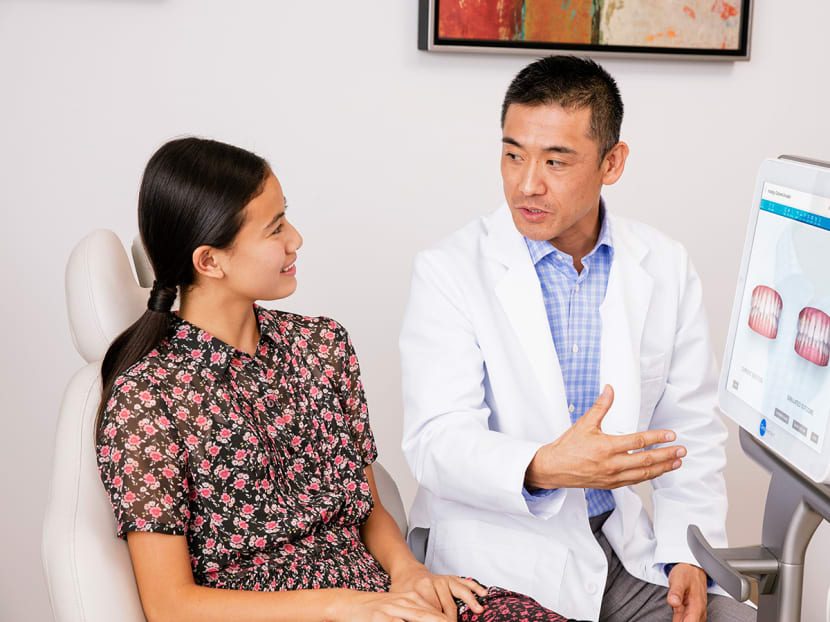 From social distancing to quarantines and work- and study-from-home arrangements, 2020 has been a year unlike any other.
The year has ushered in a new era of video conferencing as a daily lifeline to stay connected.  Attend a class, have a business meeting or simply catch up with friends – all of these can now be done over the webcam.
While the way we work, play and learn might have changed, many of us still want to look our best, which is why dental expert Dr Ronnie Yap has observed an interesting cosmetic treatment trend recently.  
A principal dentist at Orchard Scotts Dental, Dr Yap has seen an uptick in patients requesting for teeth straightening procedures due to what he dubs the "Zoom effect" in the past year.
"With video conferencing, people can finally see themselves talking, smiling and laughing, and that's when they may realise that there are flaws in their smile," he said.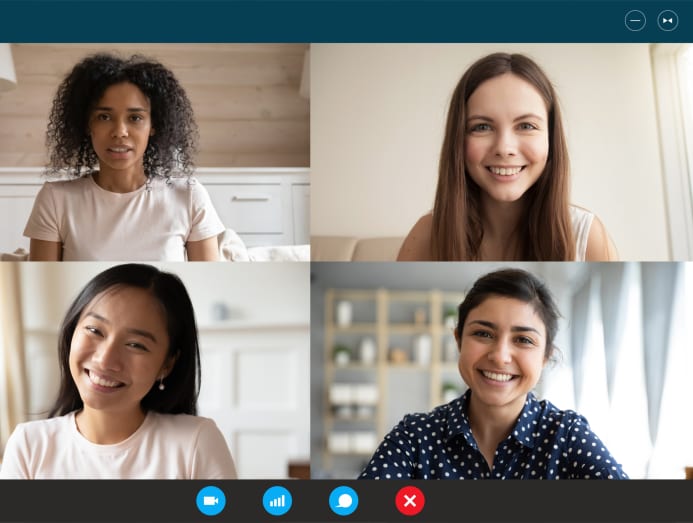 Teeth straightening is a medical procedure that involves the use of medical devices to move teeth or keep them in place. Besides enhancing appearance and boosting confidence, well-aligned teeth can also improve oral health.
A GENTLE, MORE COMFORTABLE AND MORE PREDICTABLE OPTION
In the teeth-straightening space, clear aligners are one of the new technological advancements that have transformed the entire process and patient experience. Think less discomfort, and more convenience and accuracy.
"Gone are the days of messy moulding of the teeth as we now have digital scanning, which accurately creates a 3D model of the teeth and enables the clinician to accurately plan and visualise every patient's case. Wires and metal braces have been replaced by clear plastic that is removable and flexible, making the experience painless and convenient," Dr Yap said.
With clear aligner treatments like Invisalign, Dr Yap said the forces are gentler and the appliance is smooth so it does not cause as much pain or problems. Being able to remove the aligner on demand also makes it easier for patients to brush and floss, which in turn help them to maintain better oral hygiene.
WHY DIRECT-TO-CONSUMER OPTIONS MAY NOT BE A GOOD IDEA
As for those who are thinking of straightening their teeth with one of those direct-to-consumer kits, take it from a dental expert who has seen several botched cases requiring a second round of full treatment.
"These direct-to-consumer systems are mostly unregulated," said Dr Yap. "There is often no personal dentist linked to the patient case and all correspondence is usually electronic and done remotely. The examination and photos may be outsourced to another dentist who is not familiar with the patient's case. As a result, all risks are borne by the patient."
While such direct-to-consumer treatments are promoted to be more affordable, they may not live up to expectations, particularly in Asia where patients tend to present with crowded and crooked teeth, he added.
If you are making any payment to third-party brand name that is not your dental clinic or dentist, you might want to check if your regular dentist is responsible for your treatment outcomes.

Even among the various clear aligner brands available, not all are equal.
"For example, not every clear aligner uses the same material even if they look the same. Some aligners are only able to treat the front few teeth that are noticeable when people smile, and not all the teeth," Dr Yap shared.
LEAVE IT TO THE DENTAL EXPERTS
Before undergoing teeth straightening, Dr Yap advised speaking to a dentist to get a professional evaluation. This helps people get a realistic idea of what can be changed and allow them to get a customised doctor-directed solution.
Those with complex dental issues can also take the chance to ask their dentist if a specialist referral is necessary. "Depending on each patient's case, achieving straighter teeth may take a few months for simple cases but full correction may take longer for more complex cases," said Dr Yap.
"Every person has a unique jaw structure and teeth arrangement. It is always important to get a proper diagnosis from the dentist to find out what exactly is wrong with the teeth, the bite and jaw position. In addition, any hidden gum disease, bone loss and decay can cause complications during tooth movement," he added.
TRUSTED BY PATIENTS AND DOCTORS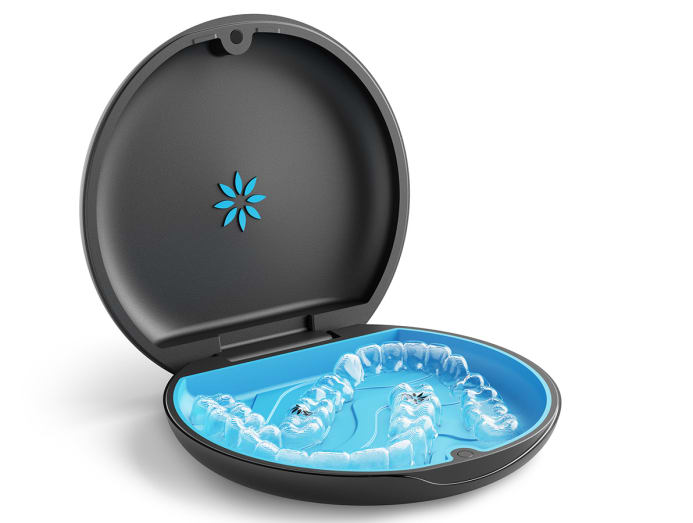 Invisalign clear aligners use a proprietary SmartTrack material that moves teeth predictably and comfortably. Its aligners and retainers are trimmed based on each patient's gum line, which allows for optimal comfort and aesthetics. This also means they are easy to put on and remove when eating, brushing or flossing.
According to the company, over 9 million patients around the world have undergone its advanced doctor-directed clear aligner system, which comprises a fully doctor-supervised treatment from start to end.

Speak to your dentist to find out more before embarking on your smile transformation journey. Learn more about Invisalign, find your nearest dentist and get a free assessment.