TANGS The Christmas Store: Gifting and giving back
A champion for local businesses, the department store features a thoughtfully curated line-up of gifts for a meaningful Christmas.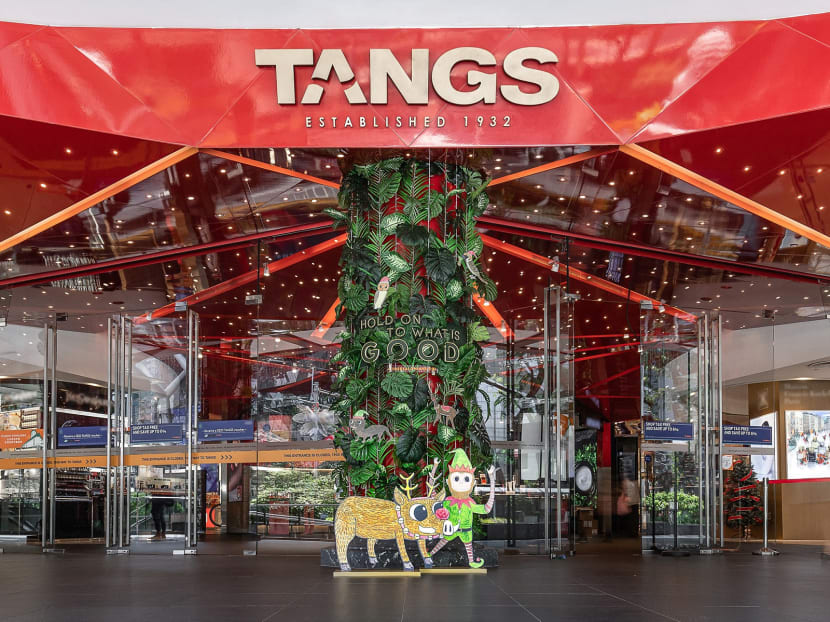 While we may not have glistening silver snowscapes here, we can still celebrate the year-end festivities in a uniquely Singaporean way – and TANGS The Christmas Store would like to show you how. 
As a homegrown enterprise, the department store understands the difficulties faced by local businesses amid choppy waters in the retail scene. In the spirit of its long-standing commitment in supporting homegrown brands, TANGS The Christmas Store has come up with a showcase featuring Singapore-inspired wares. Bringing to the fore partnerships with 65 local businesses, these 'made by Singaporeans, for Singaporeans' creations make meaningful Christmas gifts, in a season where we are reminded to treasure all that is near and dear.
In another highlight, TANGS The Christmas Store has teamed up with social enterprise The Art Faculty in the design of its facade banner, which features a celebration of Christmas in the garden city with its rich native flora and fauna. An interplay of lush wildlife and festive trimmings, the shining facade is a fitting tribute to wrapping up the year on a joyful note. 
THE CHRISTMAS SHOP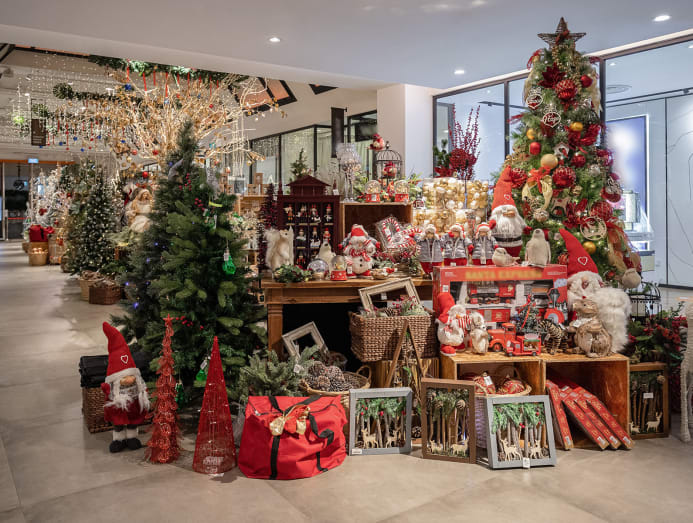 Also known as the trim shop, The Christmas Shop is where shoppers should make a beeline for if they're looking to bring some Christmas cheer home. The TANGS annual pop-up has become a Christmas destination of sorts, having delighted generations of Singaporeans.  
From artisan ornaments and handcrafted festive decor to twinkling lights and fun partyware, this is a holiday pitstop you can't miss for all your deck-the-halls needs. Be inspired by festive displays comprising real Christmas trees and get some ideas on how to decorate your own. The thematic arrangements provide plenty of creative inspiration but if you prefer a fuss-free approach, the experts at TANGS have ready-dressed trees for your picking.
There're also sustainable tree options available in-store. For minimalists who like to keep things simple, seasonal decorations suited for display on consoles, tables and walls can also ring in the festive vibe.  
FIND YOUR HOLIDAY GLOW
Flushed with excitement from making your list and checking it twice? TANGS is a one-stop shopping venue, with gift options to warm the hearts of young and old. 
Glow up with products from Kew Organics, a homegrown organic skincare brand with a focus on natural ingredients that are vegan, non-GMO and water-based. The efficacy of its high-performing range is evidenced by organic facial treatments that are done in under 20 minutes and incorporate the use of advanced beauty machines. From wrinkles to acne scars, the Kew Organics minimalist skincare line aims to support a range of modern-day beauty goals. 
A blend of scent and science, A Slow Exhale seeks to introduce daily acts of wellness through its bath and body products. Fall into deep slumber on chamomile-scented bed linen courtesy of its pillow mist, or take with you a roll-on packed with therapeutic-grade lavender, frankincense and cedarwood essential oils for calming relief any time. Rooted in positive psychology, A Slow Exhale takes pride in its clean formulation that is free from artificial fragrances, preservatives, alcohol and sodium lauryl sulfate.
HOME IS WHERE THE HEART IS
Gifts that keep on giving – how's that when it comes to picking impactful presents? For gifting with a difference, look no further than the selection from The Art Faculty. Choose from insightful art and products that span lunchboxes, umbrellas, cushion covers and the like, all designed by artists with special needs. To top it all, each artist also earns royalties from the sale of his or her merchandise.  
With work from home being part of the work regimen moving forward, a spot of relaxation from the convenience of one's abode could do wonders for one's well-being after hours at the grind. OSIM makes this possible with its range of holistic health-themed products designed to provide targeted spot relief, or a therapeutic massage session courtesy of wellness chair uDream Pro that engages the five senses. Looking to score points with mum or your mother-in-law? The uDream Pro could very well be her dream Christmas gift. 
WHOLESOME GOODNESS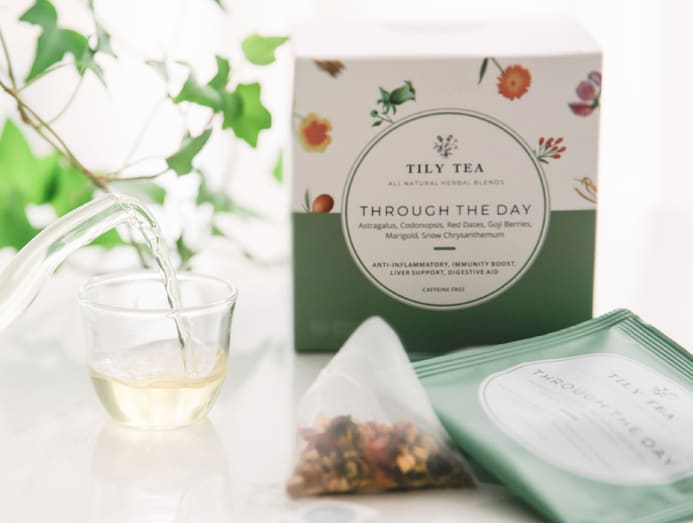 Amid all that festive eating, healthy snack options could just be the panacea to battling the holiday bulge.
The Whole Kitchen and its gluten-free healthy bakes showcase the best nature has to offer, using only honest-to-goodness ingredients that are low in natural sugar. Bite into its range of biscotti and gingerbread man cookies without feeling guilty, or the need to burn those calories at the gym. 
Tily Tea taps into the restorative effects of traditional Chinese herbs for its offerings. Combining these with fruits and flowers for an uplifting cup, the blends are also free of artificial sweeteners, flavour enhancers and preservatives. And because it's 100 per cent caffeine-free, you can luxuriate in the healthful flavour of Tily Tea anytime of the day.  
IT'S THE LITTLE THINGS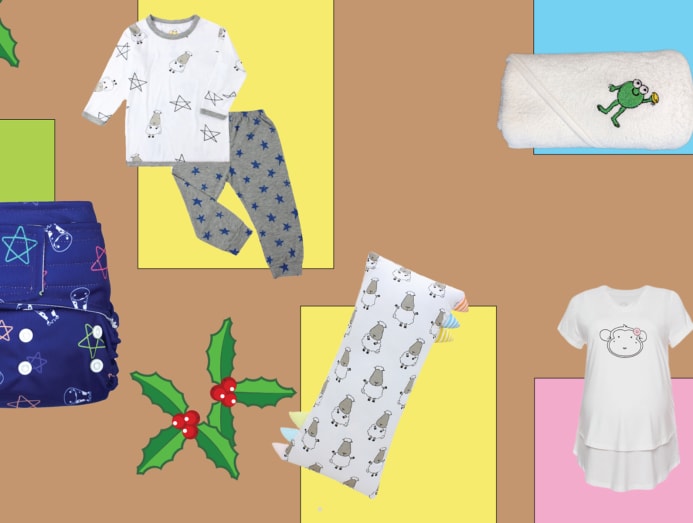 Small details make for joyful surprises. For that special Singaporean touch, look no further than The Little Drom Store. Since 2010, the brand has been keeping a keen eye on local culture, expertly weaving iconic favourites and facets of local living into its range of lifestyle knick knacks that span coasters, bags and pins. 
Looking for gifts for that colleague who just welcomed a new addition to his family? With almost 15 years of experience in cloth diapers, Moo Moo Kow creates high-quality baby products with extra thought to help support the parenting process. Made from ultra-soft bamboo fibres, its range of diapers, clothing and bedding items are both eco-friendly and hypoallergenic. 
For a generous dose of Christmas cheer and meaningful gifting, head on down to TANGS The Christmas Store, or browse for gifts online.