The TCM approach: Uncovering the causes of hair and scalp troubles
Late nights and stress can affect hair health. An expert from Beijing 101 explains why and how you can address the issue at its roots.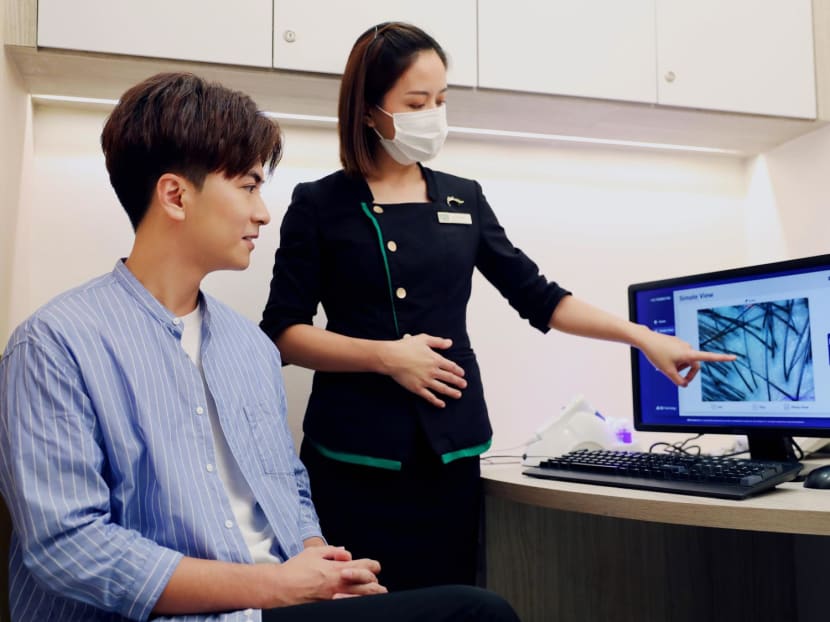 Those who have experienced premature hair loss, limp locks and scalp issues know how having a bad hair day goes beyond one's physical appearance. Studies have shown that hair-related woes can impact a person's self-esteem, confidence and overall mental health. Even celebrities are not immune. 
Beijing 101's ambassador Xu Bin started having an oily scalp about three years ago and decided to seek professional help before the problem worsened. The actor was concerned that his hectic lifestyle and scalp issues would lead to premature hair loss. 
Xu Bin's worries are not uncommon. According to Ms Jenny Sun, the brand's senior branch manager, hair loss – along with itchy, oily scalp and dandruff issues – are among the top concerns of Beijing 101's clients. 
Contrary to common belief that hair- and scalp-related concerns plague only older adults, Ms Sun – who has had 18 years of experience at the haircare chain – shared that these issues can manifest as early as in the mid-20s.
WHAT'S TROUBLING YOUR TRESSES, FROM A TCM PERSPECTIVE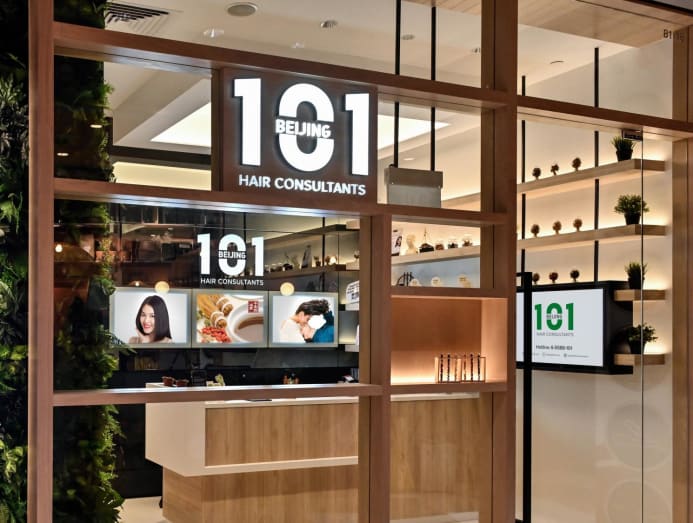 Using premium herbs based on traditional Chinese medicine (TCM) practices, Beijing 101* has 49 years of experience in helping people combat hair and scalp problems in more than 60 countries worldwide.
If you've noticed increased hair fall and/or an itchy, oily scalp after a period of intense stress or late nights, you are not imagining things. There's a good reason for this, according to TCM principles. 
Ms Sun explained: "Lack of sleep contributes to qi (energy) and blood deficiency, which makes it harder for hair to receive nutrients. Over time, this could impede healthy hair growth. Late sleeping habits could also cause oil glands on the scalp to be overactive, leading to oily scalp issues."  
Furthermore, stress, when left unchecked, can contribute to a raft of afflictions, including hair loss. "When one is under pressure, one tends to tense up. This affects the nervous system, resulting in poor blood circulation and qi stagnation, thus impacting hair health," Ms Sun added. 
GETTING TO THE ROOT OF THE MATTER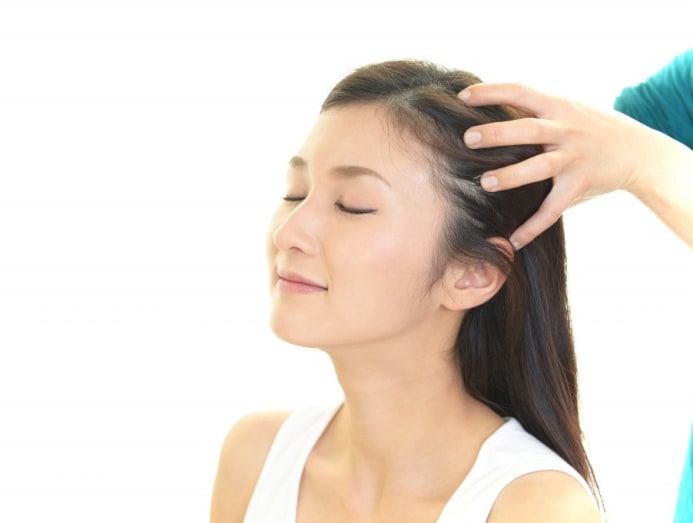 The TCM approach examines the root causes of hair- and scalp-related issues, which is why a treatment session at Beijing 101 kicks off with an in-depth consultation and scalp analysis. The hair consultant will find out more about the client's lifestyle, diet and sleeping habits before doing a scalp scan using computerised scanning equipment.
Treatment is customised for every individual. For example, the consultant may use a scalp mask to remove excess sebum and other follicle-clogging impurities for someone struggling with an oily scalp. An herbal tonic that best suits one's needs is then applied to the scalp. To stimulate hair growth, for instance, a tonic containing ingredients such as dang gui (angelica sinensis) and wolfberries is used, said Ms Sun.  
The treatment session includes Beijing 101's signature meridian massage, which focuses on eight acupressure points to enhance blood circulation on the scalp to promote hair growth. The massage is also tailored to meet different needs, such as improving sleep or relieving stress. 
Thereafter, clients undergo a 10-minute alpha LED light therapy session, which aims to further boost blood circulation and facilitate the absorption of the herbal tonic.
Rounding up the session, a second scalp scan is done to assess scalp condition post-treatment. The consultant then shares further advice on how to keep hair and scalp in tiptop condition. 
HEALTHY HABITS, HEALTHY HAIR
Beyond professional help, Ms Sun said that good lifestyle habits matter, too, when it comes to maintaining lustrous locks. For starters, those late-night Netflix binges and scrolling on social media should be kept to a minimum. Instead, get sufficient sleep by turning in early.
She also recommends daily hair washing to prevent the build-up of excess oil and bacteria. Use the soft pads of one's fingertips to massage the scalp when shampooing, and avoid overzealous scrubbing that could do more harm than good. 
Last but not least, seek professional advice at the first sign of hair and scalp woes, Ms Sun said. 
Said Xu Bin: "It pays to tackle hair-related issues early, especially when you still have a head full of hair!"
Beijing 101 is offering the Meridian Hair and Scalp Purity Treatment at S$40 nett (usual price S$532) for first-time customers, who will also receive S$10 in FairPrice shopping credits after the visit. Book your appointment with Beijing 101 today. 
*In a survey conducted in July 2018 by Ipsos, 90 per cent of Beijing 101's customers agreed that its hair treatment is "effective" in treating their hair and scalp issues. Effectiveness was measured by how Beijing 101's treatment resolved each individual's hair and scalp issues effectively.