Thrills and spills at the Williams Racing fan activation pop-up store at Suntec City
Drive the FW44 (virtually), test your reflexes and hand-eye coordination, and score some exclusive racing merchandise.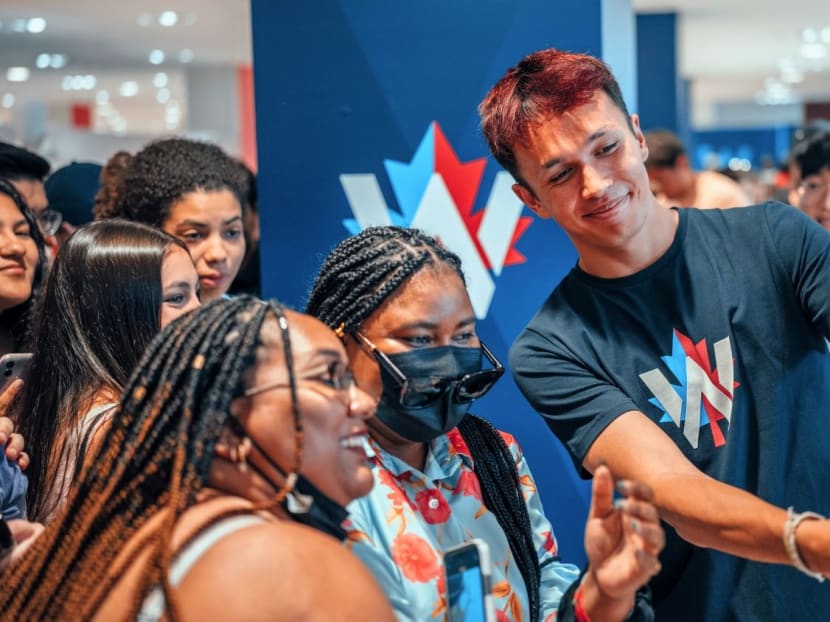 Beyond practice, qualifying sessions and the race itself, Formula 1 teams like Williams Racing and their commercial partners plan fan engagement activities that are an important, if somewhat unsung, part of the race weekend.
Since only a small percentage of Formula 1 fans can actually attend a race – and live attendance figures have been adversely affected by the pandemic – it's become increasingly important to engage fans across multiple channels.
In 2021, Formula 1's cumulative TV viewership figures increased by 4 per cent to 1.55 billion viewers over the previous year. On social and digital platforms, Formula 1 was the fastest-growing major sports league in terms of follower growth – a 40 per cent increase to 49.1 million total followers in 2021 over the previous year.
MAKING THE RACE ACCESSIBLE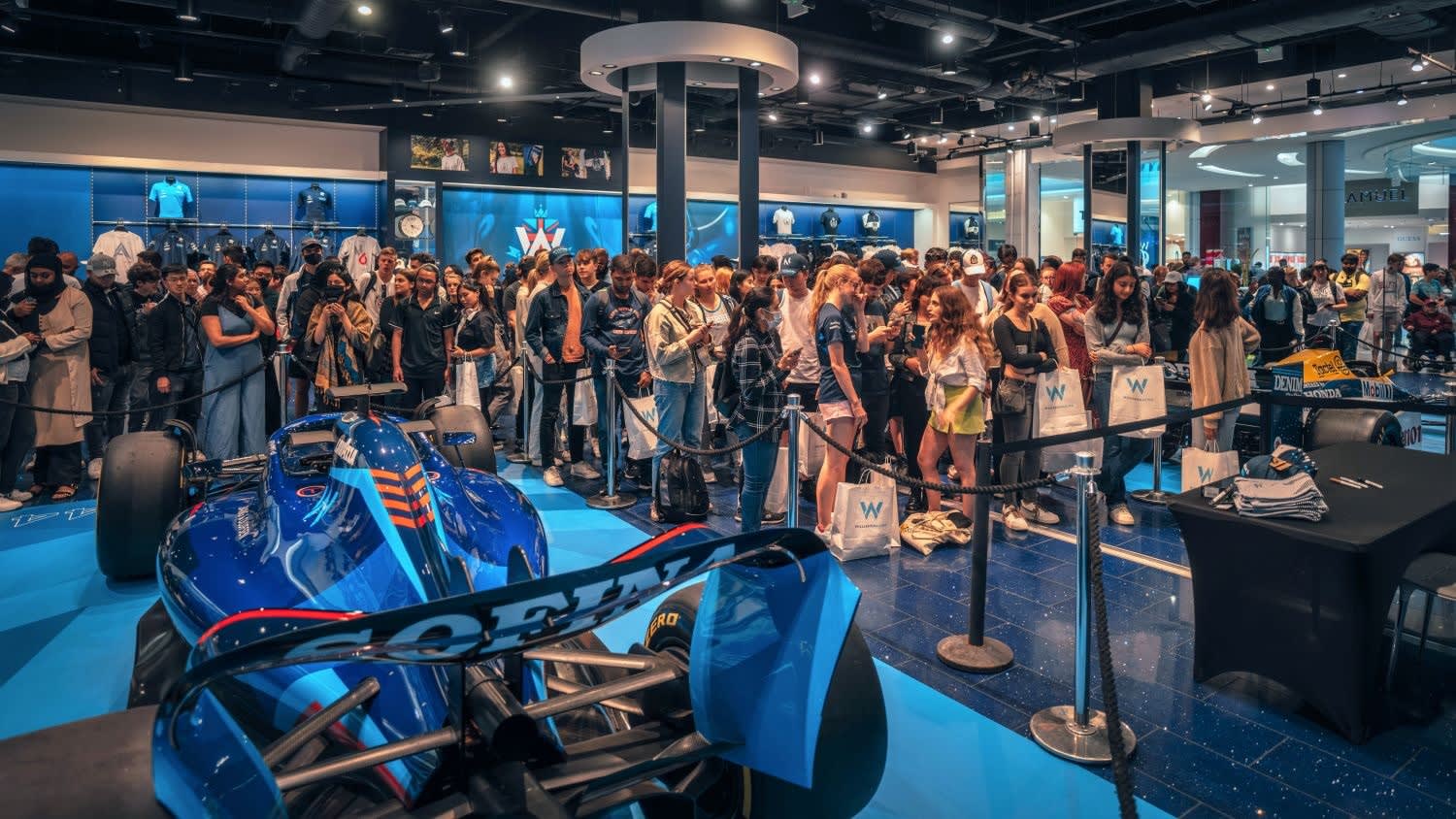 Teams like Williams Racing recognise that engaging with fans can help grow a team's fan base and boost the sport's profile.
Ms Claudia Schwarz, chief marketing officer at Williams Racing, said: "For the 2022 season, we planned large-scale fan experiences at five events – Miami, Montreal, London, Singapore and Austin – and each is planned many months in advance.
"The first key building block of the experience is finding the perfect location to enable our fans to get to us easily and to get the attention of people new to Williams Racing and Formula 1, who might be passing by and are intrigued by what lies behind the doors."
For the Singapore Grand Prix, which is making a return after a two-year hiatus, the team's pop-up store at Suntec City is open to non-ticket holders, making the sport accessible even to casual fans who may not necessarily want to watch the race but still want to be a part of the race experience.
Said Ms Schwartz: "With the booming popularity of the sport, thanks in part to the Drive to Survive (Netflix's popular Formula 1 series) phenomenon, we are seeing every race sold out. It is also driving ticket prices higher, so not every fan has the luxury to visit the racetrack to experience the sport."
SHOW CARS, SIM RIGS AND SHOPPING
One of the highlights at the Williams Racing pop-up store is the Batak machine. It's a training tool consisting of multiple lights mounted on a frame that drivers use to test their reflexes and hand-eye coordination. Visitors can try the machine to see if their reaction times are anywhere near F1-driver levels.  
In addition, the team's current car, the FW44, will be on display. Fans can get a close-up look at the intricate aerodynamics that give current Formula 1 cars their mind-numbing performance. They may even have the opportunity to meet the team drivers who are expected to make in-store appearances.
And with four simulator rigs at the store, e-sports fans can get a taste of what it's like to drive the FW44 on Singapore's street circuit, virtually.
If that's inspired you to fly the team's colours, check out the Williams Singapore collection featuring T-shirts and polo T-shirts priced from S$56 to S$71.
Two partners of Williams Racing will have a presence at the store: Luxury watch manufacturer Bremont and high-end consumer electronics company Bang & Olufsen. Bremont's watches will be available for order while Bang & Olufsen will showcase its audio-visual technology.
Fans can download the Williams Racing app to get special QR codes to win prizes, as well as badges for enhanced product information at the store. Prizes include Williams Racing-branded bracelets, bags and merchandise from the Williams Singapore Collection.
Visit the Williams Racing fan activation store at the Suntec atrium between Towers 1 and 2, #01-476/482, till Oct 2, 10am to 10pm. More updates are available on the team's website.