From tombs to taekwondo, discover South Korea's past in Gangnam
This shining district in Seoul offers new ways to witness and explore the country's rich traditions.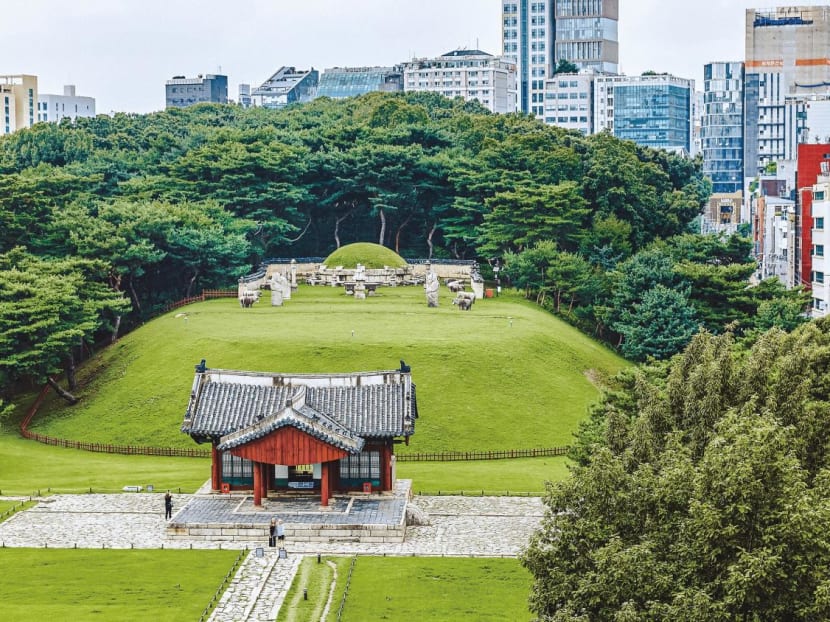 South Korea's heritage is deeply ingrained in the city of Seoul, even when all one sees at first glance are towering skyscrapers, neon billboards and flashy malls. Gangnam, in particular, hides a trove of rich cultural treasures.
Time it right, and the district plays host to the country's first musical of the Joseon royal tombs. Take a walk and explore the historical burial site set against a scenic mountain. Or watch the nation's national sport at Kukkiwon, the world headquarters for taekwondo.
A ROYAL JOURNEY
A short distance away from the famed Starfield COEX Mall is a rare UNESCO World Heritage Site – Seonjeongneung. Nestled in the lush grounds of Samneung Park are several well-preserved royal tombs from the Joseon Dynasty that were built in the 15th and 16th centuries.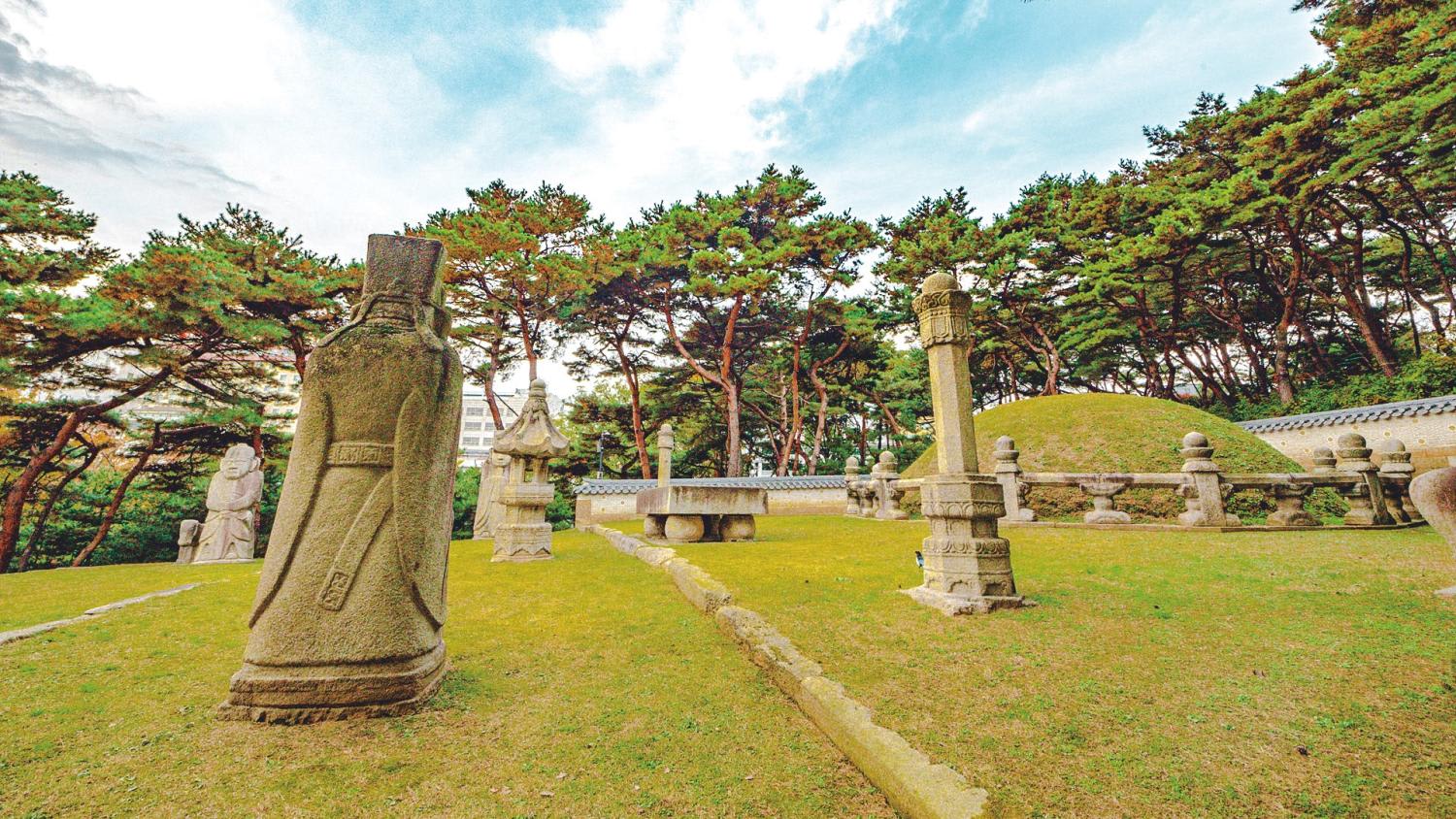 Comprising three sites, Seonjeongneung combines the names of two locations – Seolleung and Jeongneung. In Seolleung, one can find the main burial site of the ninth king of the Joseon Dynasty, Seongjong. Built in 1495, it is the oldest of the three sites. A short walk away to the east across a ridge lies his third wife, Queen Jeonghyeon.
Both sites feature distinctive structures of that era, of which the tall, red gate known as hongsalmun is the most striking. At the entrance, a stone path leads to a T-shaped shrine (jeongjagak), taking one past stone statues of zodiac figures and vassals with vividly carved faces.
At the other end of the park is Jeongneung, where King Jungjong, the 11th king of the Joseon Dynasty, was laid to rest.
The three tomb sites can be easily reached via the marked trails around the park. Those interested can witness dedicated memorial rites performed on-site on Dec 24 for King Seongjong and Aug 22 for Queen Jeonghyeon.
The stories paying tribute to these legendary monarchs live on in Gangnam, not just via the tombs but through a special musical event: The Seonjeongneung Outdoor Musical, which is part of the annual Gangnam Festival traditionally held in October. Set at Seonjeongneung, the show is a musical retelling of these grand tombs, the royal family's rule and Seongjong's achievements.
This year, the outdoor musical promises to be a grand production boasting cultural costumes, elaborate sets, and traditional instruments and choreography – a treat for those who love historical tales.
CLASH OF TITANS
The silhouette of a person doing taekwondo is unmistakable. Characterised by high kicks and powerful throws, the martial art has become the distinctive combat sport of South Korea.
Developed in the 1940s, taekwondo's combination of skill and strength as a defence art has made it popular globally, with the traditional sport practised in more than 200 countries. It made its debut as a demonstration Olympic sport at the 1988 Seoul Games and became an official medal sport in 2000 at the Sydney Games.
Built in 1972, Kukkiwon is the home of World Taekwondo Academy, and is highly recommended for fans or casual enthusiasts. While the main building is used for the training of athletes, visitors can explore the on-site museum and learn more about the core techniques of this traditional martial arts, such as poomsae (patterns), gyeorugi (sparring) and gyeokpa (breaking).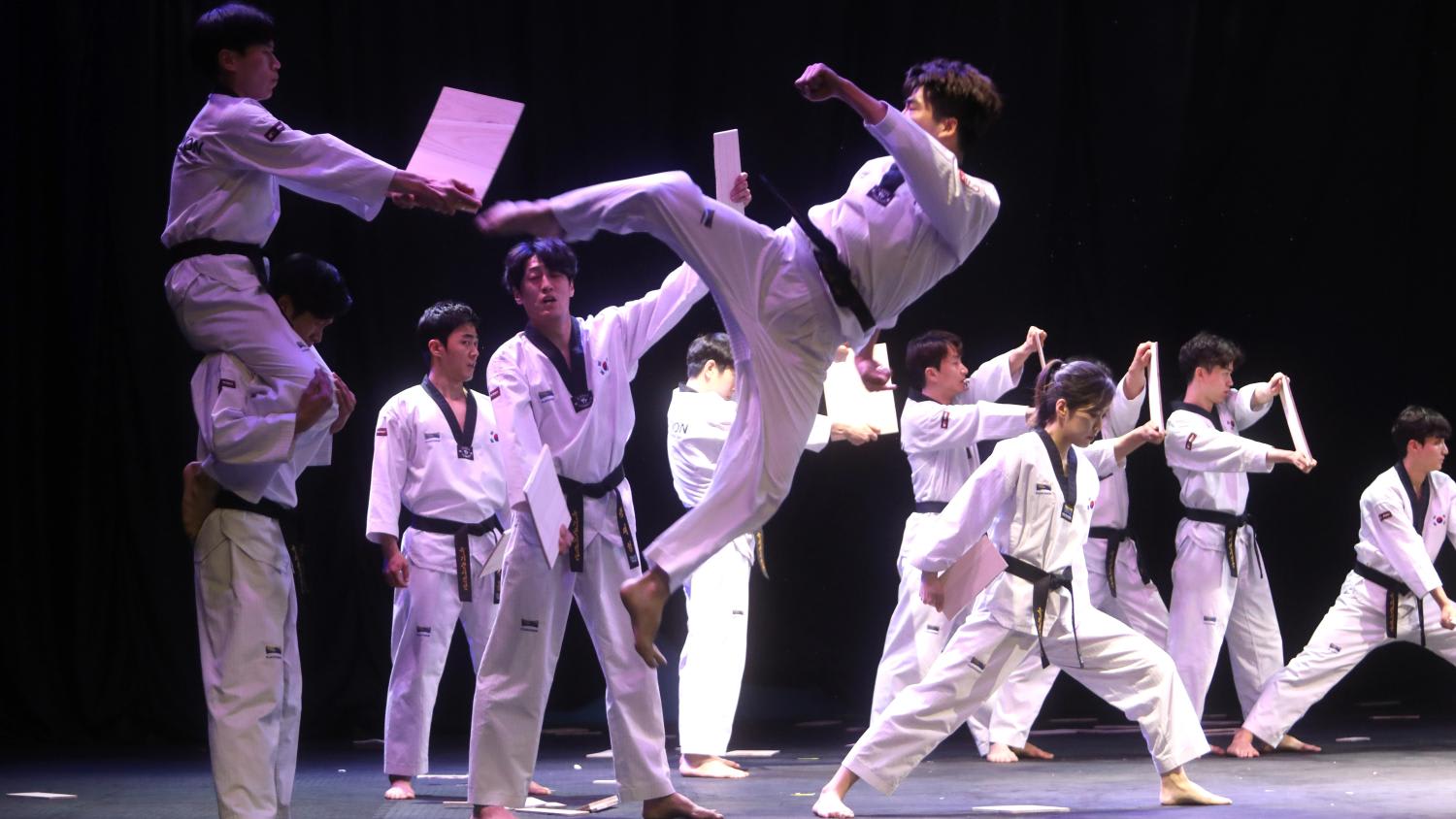 For an unforgettable experience, buy a ticket to watch a group demonstration or an exhilarating match at Kukkiwon's 3,000-seater arena. An encounter like this is a deeply cultural experience that is both authentic and inspiring.
ARTISTS AT WORK 
Other than the two major destinations, the modern streets of Gangnam offer many other cultural hotspots.
At one end of the Seonjeongneung site lies the Korea Cultural House (KOUS), which holds a two-storey performance theatre where one can enjoy live musical performances featuring traditional instruments, songs and dances. At the other end sits the Folk Theatre Pungryu that is dedicated to folk performance arts. Watch shamanic ceremonies, mask dances and the mesmerising pungmul percussion performance with dancers in swirling ribbon hats. 
In Gangnam, one can also find several establishments that cater to different parts of Korean heritage. At Golden Cats Studio, visitors can take part in one-day classes to pick up a fan dance or a drum dance. And at Ceradu Ceramics Studio, one can sculpt an object – maybe a moon jar? – with local aesthetics in mind.
A nation's food is naturally part of the culture, and at the Korean Food Masters' Centre, you can learn to cook traditional recipes from master chefs who hail from different regions in South Korea. Prefer eating to cooking? Head to the Cheongdam Hanok teahouse, where local rice puffs, jellies and teas await to satisfy your sweet tooth.
Watch Gangnam Insider's Picks on meWATCH to learn how to travel into the past in Gangnam.