Top 5 ways to get the most out of your Sydney and New South Wales family getaway
Create lasting memories with your clan at famed beaches, colourful festivals and scenic excursions. 
With international borders reopening, travel-related conversations are back on the table once again. The happy conundrum faced by eager travellers is: Where to next? 
New South Wales is a destination that deserves some serious thought. Pair iconic sites such as the Sydney Opera House with the resplendent landscape of nearby national parks for a best-of-both-worlds experience. When you add a side of delectable Sydney rock oysters and soul-stirring Pacific Ocean views to the mix, you have all the ingredients you need for a rejuvenating break. 
Whether your vacation compass points in the direction of memorable road trips or spirited vineyard jaunts, a raft of experiences awaits. Here are five of the best ways you can get the most out of your Sydney and New South Wales escapade.
1. REDISCOVER SYDNEY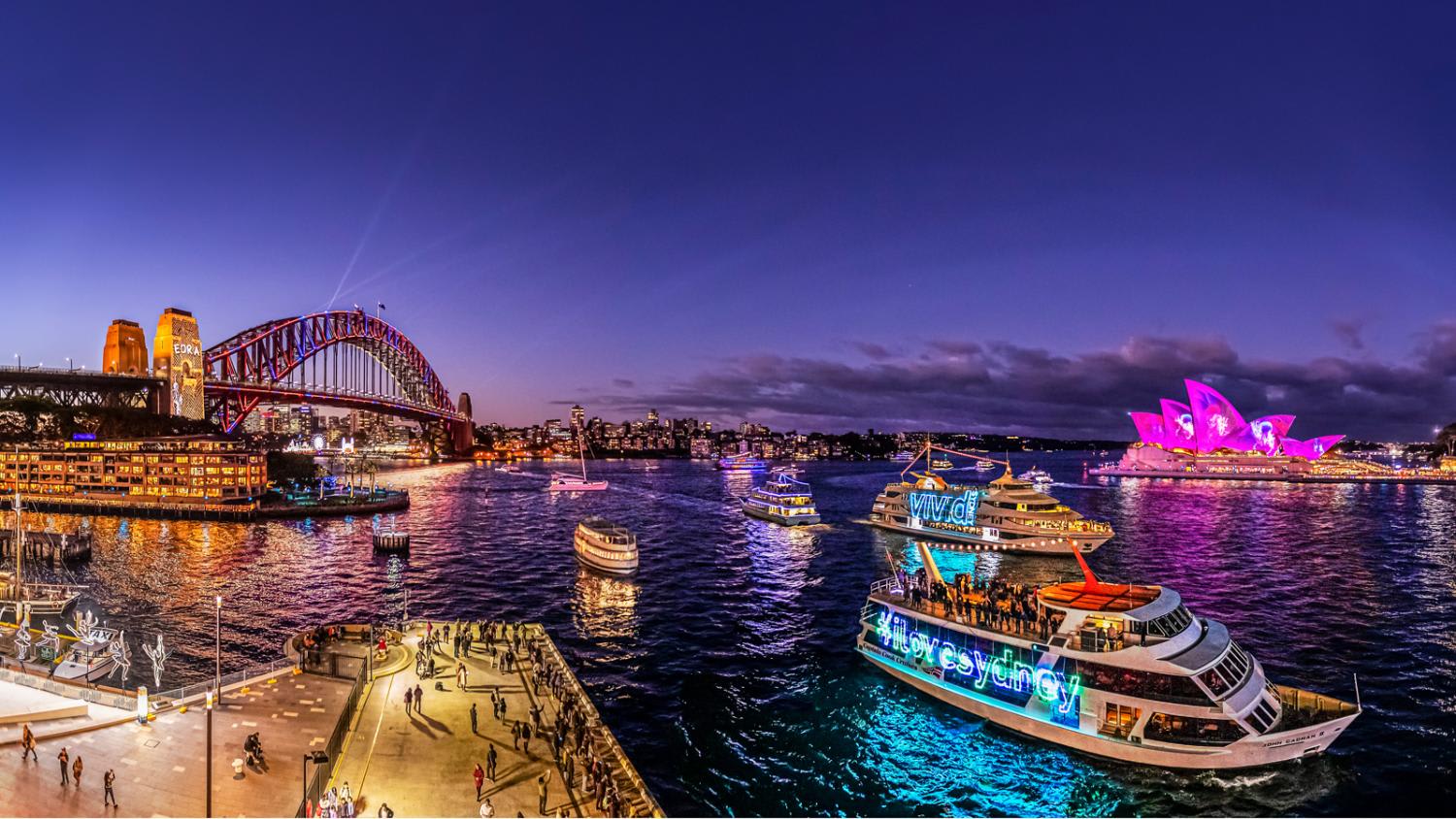 In addition to being home to world-famous landmarks such as the Sydney Harbour Bridge, did you know that the capital city plays host to vibrant festivals such as Vivid Sydney? A stunning showcase that fuses art, innovation and technology, the annual festival runs from May 27 to June 18 this year. Key spots such as Darling Harbour, Circular Quay and The Rocks will be cloaked in dazzling lights when the sun goes down. Festival-goers can look forward to traversing the longest continuous Light Walk in the event's history – the luminous journey stretches 8km from Sydney Opera House to Central Station. 
After soaking in the rousing vibes at Vivid Sydney, make a beeline for classic stops such as Darling Harbour for a fun-filled day out. Let the young ones get up close and personal with Australia's iconic animals such as kangaroos and koalas at Wild Life Sydney Zoo and be amazed by the world's largest collection of Australian aquatic life at Sea Life Sydney Aquarium. At Darling Quarter Playground, kids can have a whale of a time exploring its play stations. 
For an extended wildlife experience, head over to Taronga Zoo. Book a Wildlife Retreat package, which includes a guided tour of the sanctuary and a stay in a luxurious room with floor-to-ceiling glass overlooking bushland where native animals roam – catch koalas, platypus and echidnas in action outside your room. Alternatively, sign up for the Roar and Snore package for a safari-like glamping expedition.
No visit to Sydney is complete without a trip to one of its famous beaches. Besides building sandcastles and catching waves at Bondi Beach, you could get lucky and spot a whale during migration season that spans late May to November – take the coastal walk from Bondi to Coogee for the best vantage points. Cycling enthusiasts will be pleased to know that the trails at Manly and Northern Beaches cater to cyclists of all fitness levels. 
2. BE IN THE PINK AT THE BLUE MOUNTAINS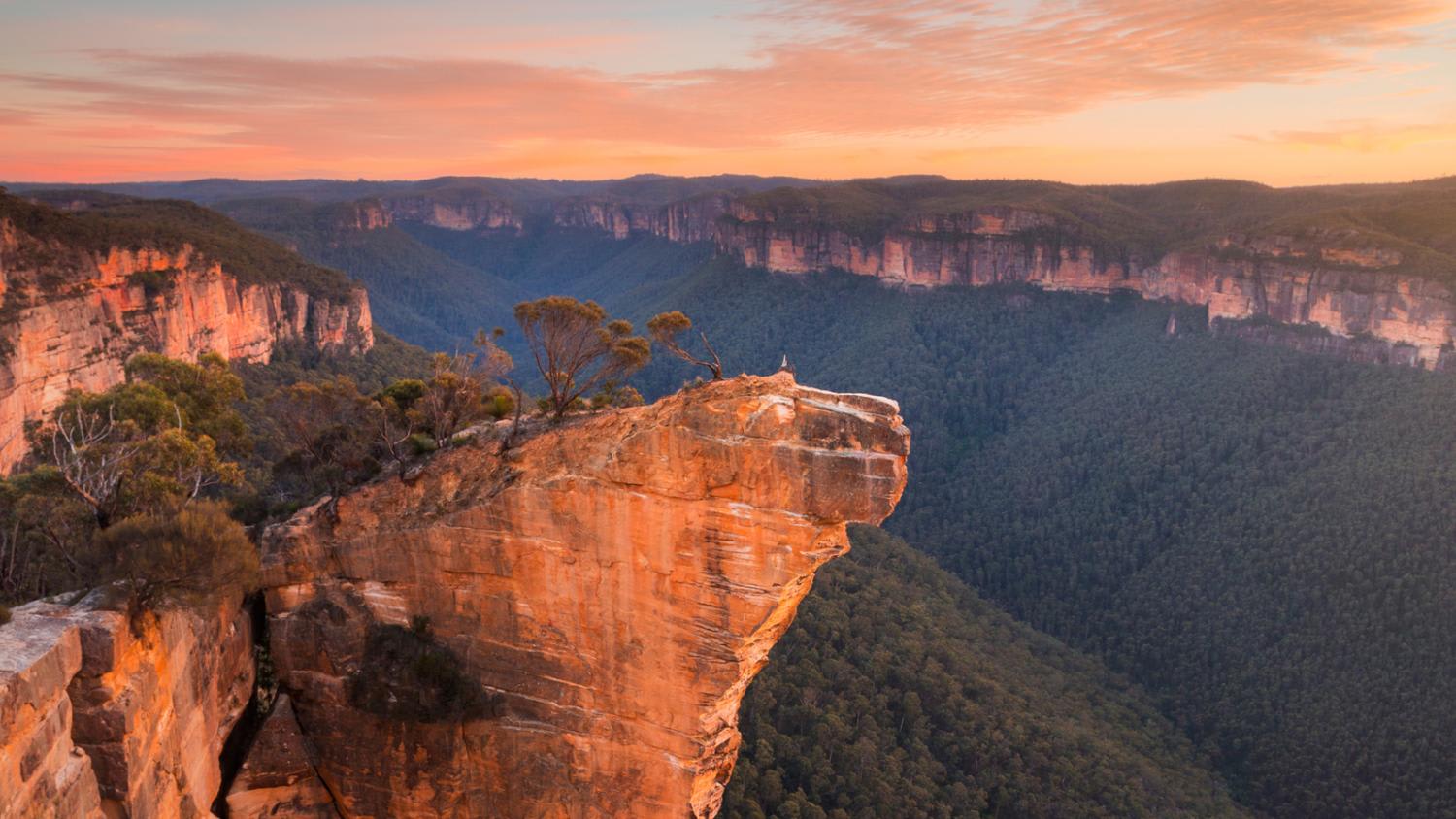 Just over an hour away by car from Sydney, the fresh scented air of Blue Mountains National Park beckons. The World Heritage site draws its moniker from the blue haze created by tiny oil droplets from giant swathes of eucalyptus forests, and is known for its dramatic rock formations and roaring waterfalls.
The area's bushwalking trails are of varying levels of intensity, and are clearly marked to guide visitors to its many scenic points. You'll want to start with Echo Point, where the unique rock formation The Three Sisters is clearly visible – it makes for a beautiful photo opportunity with loved ones. Afterwards, head to the Elysian Rock or Olympian Rock for their panoramic vistas, or Lincoln Rock for that winning shot.
Kids will be excited at every turn at the nearby Scenic World with the world's steepest incline passenger railway and glass-floored cable car rides. Other activities to enjoy in the vicinity include apple picking at the cider farms of Bilpin or contemplating the brilliant night sky with an astrophysicist on a stargazing tour. 
3. WINE, DINE AND FLY AT HUNTER VALLEY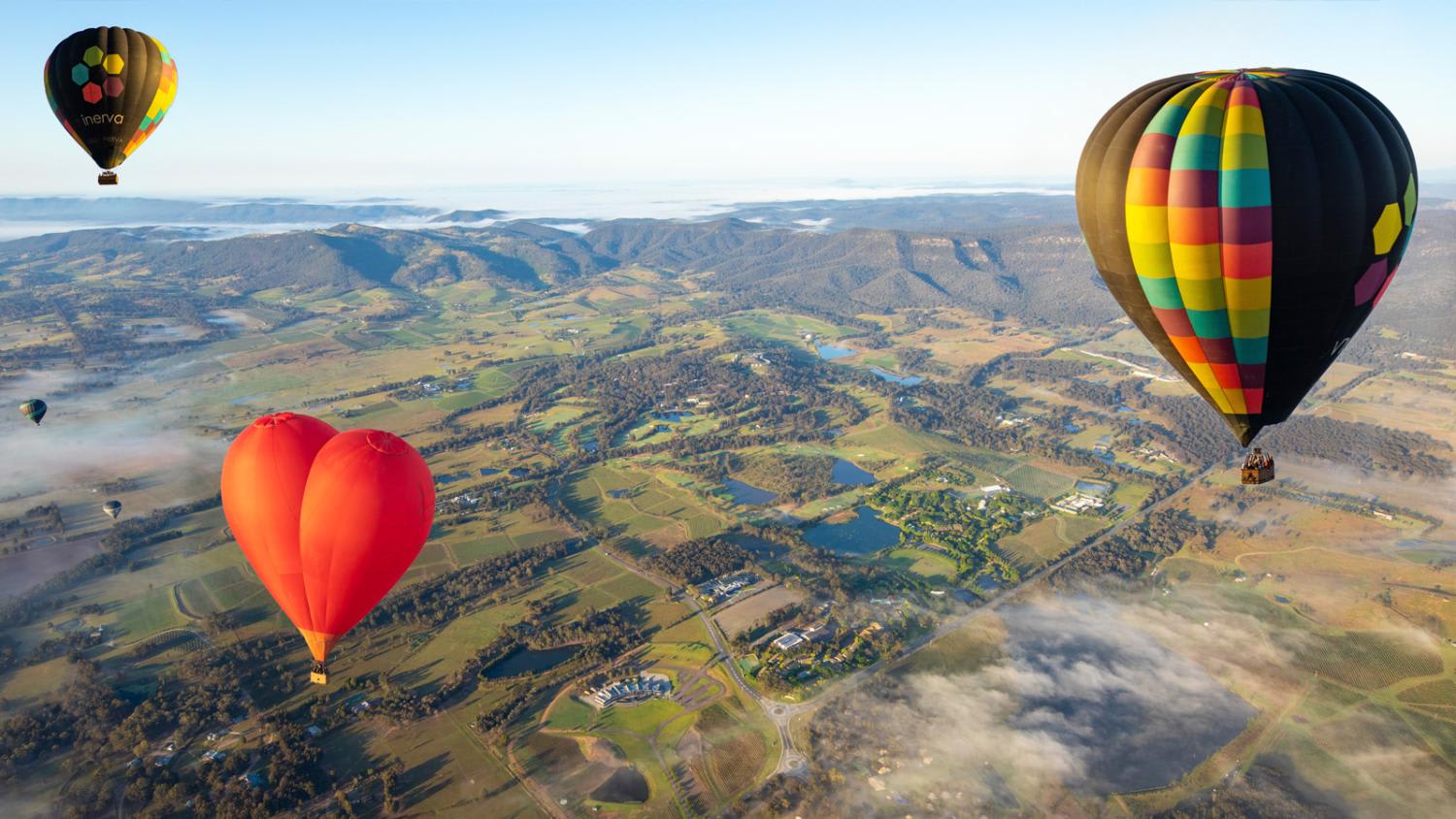 Get ready for an unforgettable epicurean experience in the Hunter Valley, approximately two hours away by car from Sydney. 
Discover the region through its delectable wine offerings that are among the finest in the country. Pick up some prized bottles at McGuigan Wines, touted as one of the top producers in the area. As parents sip on glasses of delicious vino, kids can experience the same in an adjusted (alcohol-free) junior tasting experience at Tulloch Wines. Make time to also sample tasty produce such as cheese, chocolate and fizzy kombucha.
If you'd like to be crowned parent of the month, take the children for a walk with a llama at Ben Ean Winery. Cap off the visit with a hot air balloon ride over Hunter Valley and luxuriate in its undulating landscape of vineyards and farmland. 
4. ON TOP OF THE WORLD AT SNOWY MOUNTAINS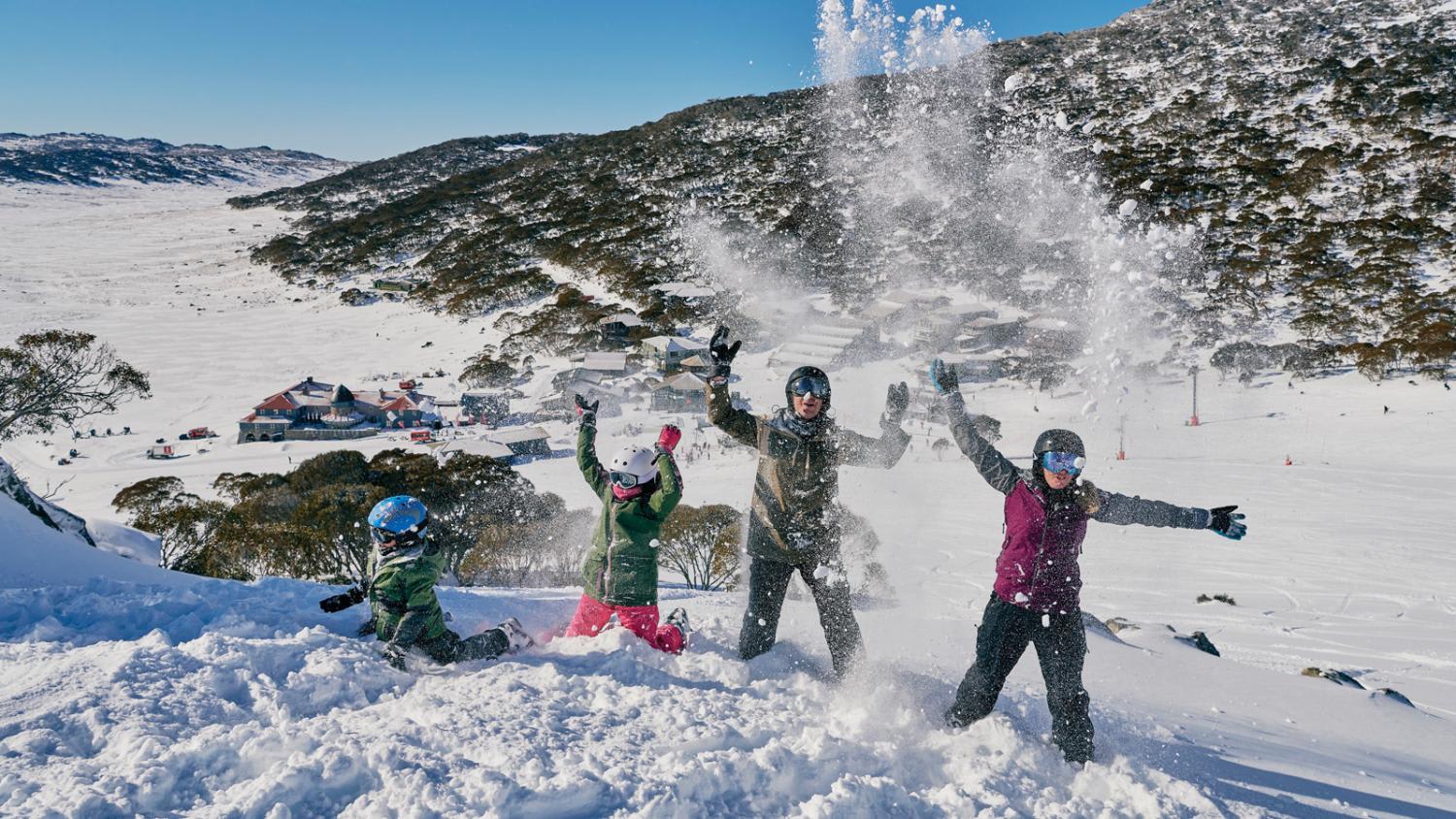 If visiting a winter wonderland is a holiday goal, pack the family on a five-hour road trip and head towards the Snowy Mountains. Whether you're looking to participate in winter sports or wake to gorgeous snowscape, the destination is happy to serve up your favourite pursuit.
When choosing a base, Thredbo and Perisher are the two biggest ski resorts in the Snowy Mountains. Thredbo offers a convivial alpine village vibe and apres ski options, while Perisher gives you longer ski runs and the opportunity to do some tobogganing. Of course, if you're looking to snowboard or get in some snow play, both resorts have plenty of snow fields for these activities.
Hungry for more cosy alpine experiences? Hop on the Kosciuszko Express Chairlift and commemorate your winter sojourn with lunch at Eagle Nest – the highest restaurant in Australia.
5. CRUISING DOWN THE GRAND PACIFIC DRIVE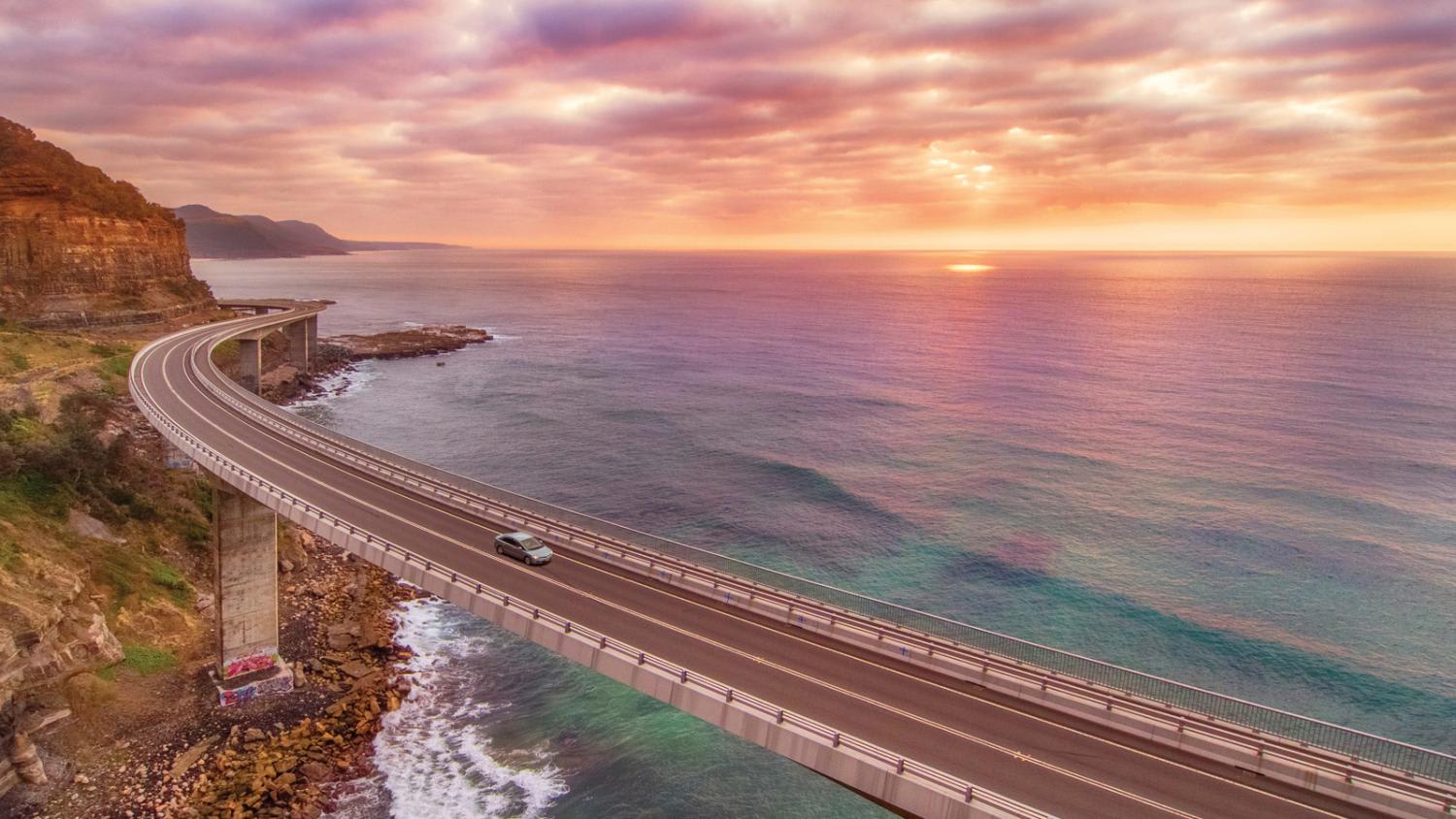 For a road trip to remember, journey down the epic Grand Pacific Drive. Starting an hour south of Sydney, family bonding takes on a whole new level of enjoyment when you're accompanied by 140km of coastal scenery.
As you journey south towards Wollongong, you'll discover Australia's oldest national park – the Royal National Park – and its impressive rainforests. Plan pit-stops along the way to take in the best the drive has to offer. Stretch your legs at Sea Cliff Bridge and catch sight of migrating whales in action during winter at its viewing platform. Indulge in a spot of fruit picking at Glenbernie Orchard. For some adrenaline-pumping action, zipline through the magnificent rainforests at Illawarra Fly. Last but certainly not least, partake in dolphin watching all year round and whale watching from May onwards at Jervis Bay.
GETTING TO NEW SOUTH WALES
New South Wales is abundant with the pleasures one needs to hit that sweet vacation spot. The best part? Its attractions are easily accessible via Sydney, less than eight hours away by flight from Singapore. 
With promotional airfares starting from S$798 on Singapore Airlines to Sydney, there's even more reason to book your New South Wales getaway now. For added peace of mind, travellers enjoy complimentary rebooking from now to Jul 31.     
Time to get planning and booking – your long-deserved vacation is just a click away. 
Book your flight to Sydney on Singapore Airlines today.