Top Olympic athletes join SK-II to call out this toxic competition they didn't sign up for
Inspiring women to challenge imposed beauty standards, top Olympic athletes join the global prestige skincare brand in this liberating social campaign. Because beauty is #NOCOMPETITION. Brought to you by SK-II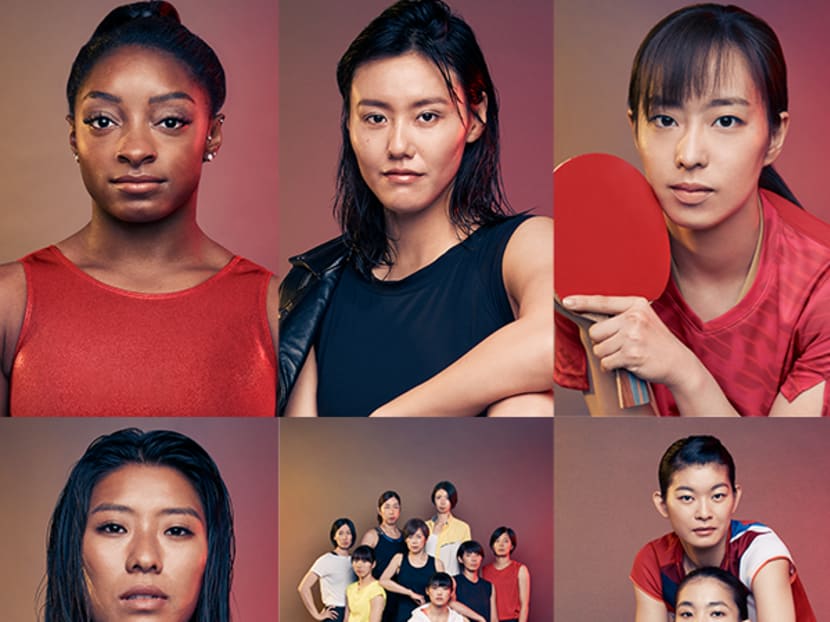 Come July 24, Japan will welcome top athletes from across the globe and become a beacon for fans seeking to observe outstanding sportsmanship, with the Olympic Games Tokyo 2020.
Olympic athletes, in their drive to physically excel, express an enduring inspiration to achieve greatness, and we celebrate the dedication of these individuals in competition. The efforts are inspiring. The wins, glorious. But prestige skincare brand SK-II realises that not all competitions are quite the same.
NOT ON YOUR MARKS
Ready to take on the world? For some, every day can seem like a race in itself – one in which the rules say enough is never enough.
While the Olympic Games champion "Citius, Altius, Fortius" (Faster, Higher, Stronger), society has turned beauty into another competition altogether.
In a bid to be more flawless than the next, not just in one's looks but also how one feels and behaves, and the perpetual epitomising of conventional and often fickle ideals of what makes one beautiful,  a toxic environment in which society determines beauty has pushed many into a competition they didn't sign up for in the first place.
Competition is usually a healthy thing, when it pushes us to work harder, go further, to become better versions of ourselves, but not in this case. In beauty, there's no finish line. There's no real winner.
Competing in the beauty stakes will only make the rules more unattainable. What follows is stress and unrealistic needs that restrict how one feels, thinks and acts – holding us back ultimately from participating fully in life itself.
BEAUTY WITHOUT PRESSURE
As a worldwide partner and official skincare brand of the Olympic Games Tokyo 2020, SK-II has called upon six top athletes and groups as ambassadors, to declare their support against toxic beauty standards, rules and limitations, and to take the competition out of beauty. It's time for a new stage, one where beauty is #NOCOMPETITION.
"Beauty can be many things. But one thing it should never be is a competition," SK-II Japan brand director YoeGin Chang shared at The 2020 MAKERS Conference. "As the world directs its attention towards and celebrates the greatest sporting competition, the Olympic Games Tokyo 2020, we want to take this opportunity to call out the toxic competition in beauty that women face every day."
The call to shatter this social frontier is led by a who's who of Olympic talents – Simone Biles, the world's most decorated gymnast; Liu Xiang, world-record-holder swimmer; Ishikawa Kasumi, table tennis player and two-time Olympic medalist; Ayaka Takahashi and Misaki Matsutomo, badminton duo and Olympic gold medalists; Mahina Maeda, surfer; and Hinotori Nippon, the Japan Volleyball team.
Standing firmly alongside SK-II in this groundbreaking campaign to declare independence from toxic beauty competitions, the athletes shared their personal experiences and how they are done with competing in beauty on their social channels.
Biles is candid about the hate comments she has received regarding her looks since the start of her career, but the gymnast has chosen not to let them get her down, declaring that "nobody should tell you or I what beauty should or should not look like". Her declaration serves as a wake-up call for those who are still entrapped in toxic beauty competitions, urging all to see the fact that beauty is what you make of it.
Too often, the world around us shapes our thoughts, and when one constantly looks outwards for validation, self-doubt enters the mind. Ishikawa knows this all too well, as an experienced athlete who faces heavy pressure to keep performing. However, the table tennis player has since realised that a positive mindset is everything – self-doubt can only get to you when you let it.
As a badminton duo, Takahashi and Matsutomo are a team. Working hand in hand, the duo show how strong connections and mutual support can prevail even in the face of unsolicited comparison, competition and pressure. 2020 will be their 10th year playing together, and their bond is stronger than ever.
The first step to breaking out of toxic beauty competitions is realising that we don't have to be in them. Maeda asks a hard-hitting question in her declaration: "Why should I play by these beauty rules?" The surfer's answer is simple: You don't have to. Not all competitions bring out the best in one, and it's important to know when it's time to say no to them. For Maeda, her beauty rules are hers to make.
The race towards the finishing line in the competition of beauty is one that seems to be never-ending, especially for the Japan Volleyball Team Hinotori Nippon. For years, the players have been seen as "not tall enough" and "not strong enough" to be competitive in their sport. In 2020, the team is stepping up to say that enough is enough – limits are only in the mind, and these players are ready to overcome them.
Different stories, different struggles. No one athlete faces or experiences beauty the same way, but their determination and message rings clear: "We won't compete anymore. Beauty is #NOCOMPETITION." And that's the way it should be.

NO RACE, YOUR PACE
Forget about expectations, and redefine what beauty means to you. Rethink what has been set upon you, because pressure shouldn't dictate our choices, nor define how we look, act and feel.
With compelling stories from SK-II's Olympic ambassadors, SK-II's #NOCOMPETITION is a cry for action that tasks one to break free from competitions in beauty and start redefining what beauty means to ourselves.
Ms Chang said: "SK-II is, at our core, a human brand. We want to use our voice as a force for good to create positive change in the world today. We would like everyone to join us by lending your voice to #NOCOMPETITION."
As the Olympic Games leave a human sporting legacy for the world this year, it's also time to break free from unnecessary competitions, and unleash your full potential. 
Tear down that finishing line – the race is over. See how beauty is truly #NOCOMPETITION and  learn how you can lend support and a valuable voice to this cause. Visit the #NOCOMPETITION website to champion a liberating cause.