Top recommendations for designing the kitchen of your dreams
Do you have the perfect kitchen in mind? Make that vision a reality with these top tips by bathroom and kitchen specialist hansgrohe. Brought to you by hansgrohe.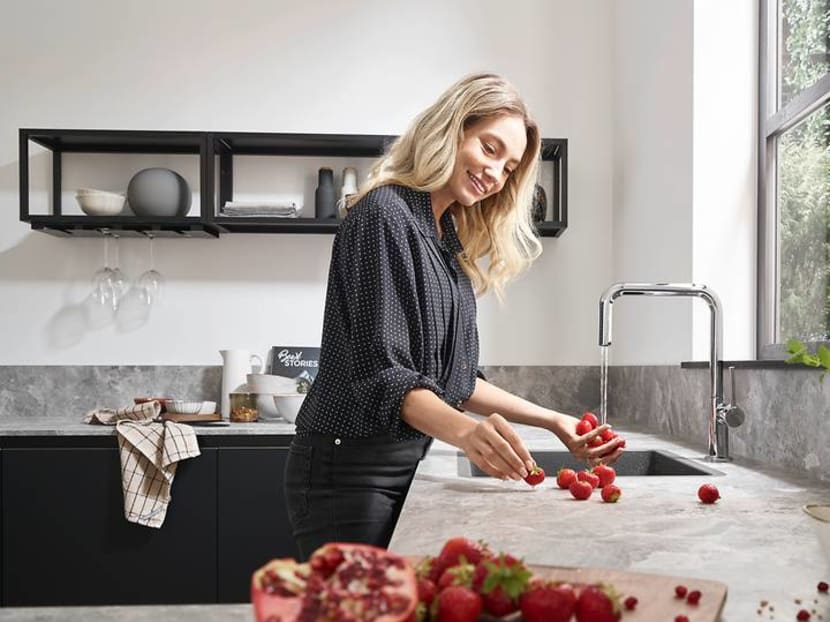 Owning a home is a priority for many Singaporeans. From floorplans right down to fittings, many of us envisage a home that unifies both form and function.
The kitchen is often considered the hearth of a home where design and purpose should meld together; with aesthetics that reflect personal tastes, alongside fit-for-function furnishings that deliver a seamless living experience. 
For modern-day homeowners, having a well-designed kitchen is paramount. The traditional space has evolved through the decades – from a simple place where meals are prepared to a communal spot where shared experiences and bonds with loved ones are forged.
With that said, what makes for a great kitchen? Here are some pointers to keep in mind while bringing your ideal kitchen to life.
MAXIMISE YOUR SPACE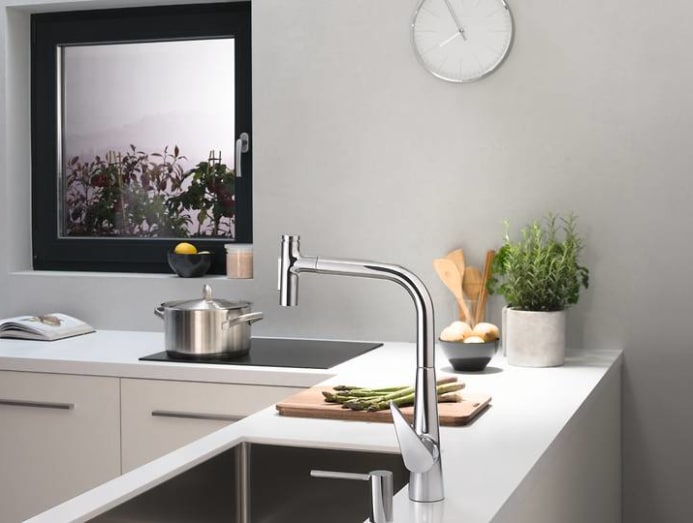 Space is a premium in Singaporean homes, so it is always prudent to plan ahead and ensure living areas have ample space for everyday tasks.
The kitchen countertop is no exception, being one of the most important work areas in one's home. From organising appliances to prepping for dinner, using the kitchen is that much more enjoyable when you have the right amount of space.
Clever interior planning can take into account space-saving solutions such as the hansgrohe SilicaTec granite sink with drainer, which optimises usable space in the kitchen. The sleek kitchen sink fits the bill for most modern homes, allowing one to slice and rinse ingredients seamlessly.
Don't forget to take into account the space under your sink. With the hansgrohe sBox, the hose of the pull-out kitchen faucet can be neatly kept in a flat casing, thereby freeing up precious space beneath the sink, and helping you keep the area nicely organised.
TOP MOUNT OR UNDER MOUNT?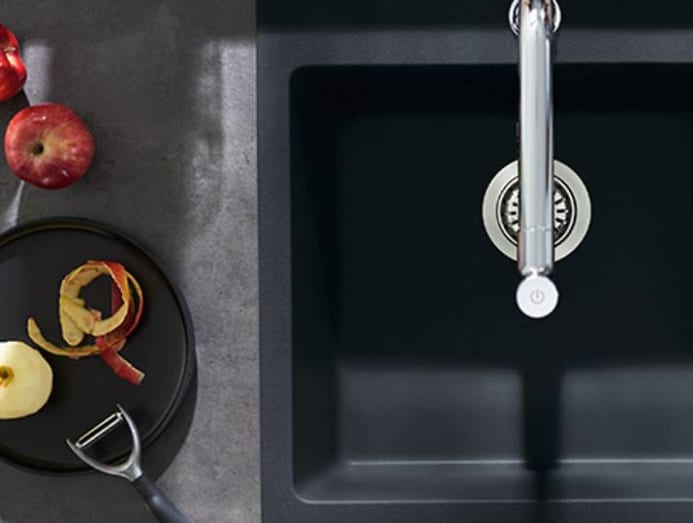 Mount what? We hear you – not many homeowners may realise there are varying installation types for the kitchen sink.
The common installation options are top mount and under mount – each method with its own pros and cons.
An under mount installation is a minimalist's dream come true, offering a clean, streamlined aesthetic for your kitchen sink with hidden rims. However, compared to the more traditional top mount method, an under mount installation is more challenging, and requires proper support and sealing.
This makes choosing a good quality kitchen sink a priority as replacing a faulty one can be tricky. The German-made SilicaTec granite sink by hansgrohe checks off most boxes, and offers the flexibility of both top mount and under mount installation options.
For those who prefer a stainless-steel sink, hansgrohe will be introducing its deep-drawn sinks this November. With features such as an anti-condensation coating, depth to accommodate larger woks and pans, and a design that makes for easy cleaning and maintenance, kitchen mavens have an exciting new option to look out for.
FAUCETS MATTER, TOO
It's not something we think about often, but the right kitchen faucet can go a long way.
For one, paying attention to the type of handles a faucet offers can make a big difference in terms of ergonomics and convenience. You may find a lever handle, for example, much easier to use than twist handles.
On top of having a single lever handle, hansgrohe's Metris Select kitchen faucet also offers convenience at a simple button press.
Additionally, do keep in mind the height of your kitchen faucet spout when designing your kitchen. An ultra-high spout provides plenty of space to accommodate and clean large pots and containers – but you may want to avoid them if you have a shelf above your sink.
Kitchen faucets by hansgrohe come in different heights to suit the preference of homeowners. For example, the hansgrohe Metris Select 2-hole single kitchen faucets have two ComfortZone height options, depending on how much space one can allocate to the kitchen sink area.
LIVE WELL WITH HANSGROHE
Thinking of kitting out your dream bathroom or kitchen in the coming new year? Customers are highly encouraged to pre-book their appointments before making their way down to the newly revamped Hansgrohe Aquademie.
Alternatively, kick back your heels and beat the crowds this festive season as a virtual showroom lends you the freedom of checking out hansgrohe's award-winning product range from the comfort of your own home.
Find out more about the latest hansgrohe bathroom and kitchen products, or email info [at] hansgrohe.com.sg () to pre-book an appointment before heading down to Hansgrohe Aquademie at 69 Mohamed Sultan Road.