The trip of a lifetime happens when milestone celebrations meet their perfect setting
Experience Japan and make memories that last. Brought to you by Japan National Tourism Organization Singapore Office.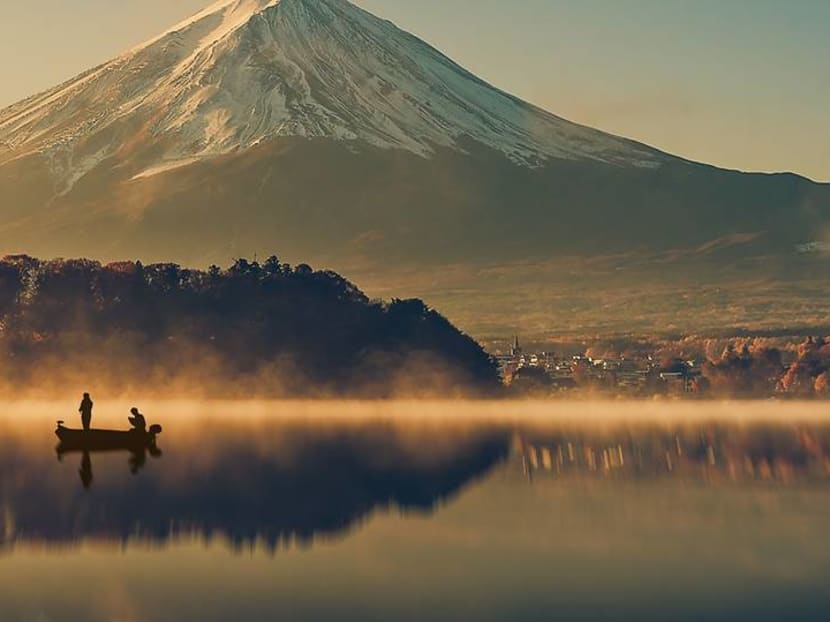 Beyond the sushi and ramen, the onsens and shopping, Japan's rich cultural and natural heritage has created some of the most unforgettable backdrops in popular media. Who doesn't recognise the perfect symmetry of snow-capped Mt Fuji or feel instantly calm gazing upon the country's immaculate gardens?
Like its iconic Torii gate that separates the sacred from the mundane, stepping into Japan means entering a world where picturesque settings are coupled with indelible experiences – these form the backbone of holiday stories worth retelling.
Imagine a wedding proposal set in a wisteria tunnel in Fukuoka, or making a one-of-a-kind heirloom lacquer piece in Ishikawa to commemorate a celebration. Japan's finest offerings move participants with intimate details as much as spectacular scenes, creating remarkable memories to last a lifetime.
SEEK NATURAL ADVENTURES
The past year has been hard on many, so take the new year as a fresh starting point. One of the best ways is to mark a new start with travel, alongside friends and family – once it's safe again, of course.
With its expansive flower fields and snowy mountain ranges, Japan's Yamagata prefecture is a choice option if you're after the restorative power of nature. The town of Nishikawa is a good place to start. Shed away your city routines and indulge in a spot of farming. Help pick anything from mushrooms to golden yellow safflowers, then head over to a local noodle shop for some wanko soba – a dish made famous by the region.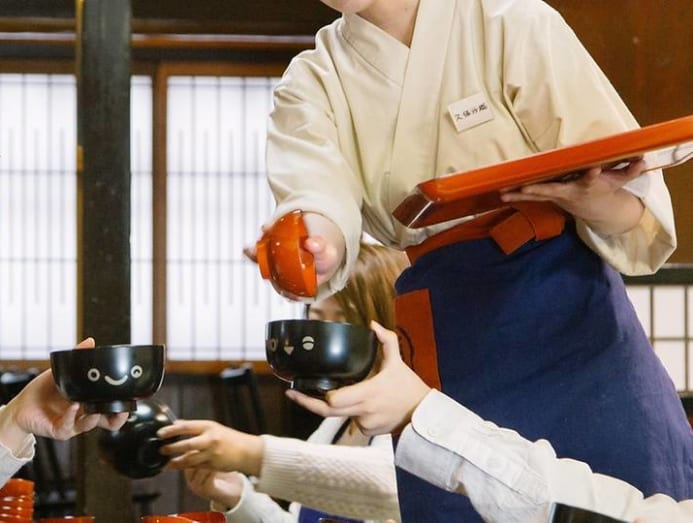 Start with a small bowl and you'll soon find yourself stacking the bowls as the staff merrily tops up serving after serving – just don't be surprised when it becomes a friendly competition. Take some magic home with you by joining soba-making workshops here as well.
From above, Mt Gassan welcomes hikers who enjoy panoramic views, and boasts the reviving waters of Mizusawa Onsenkan at the foot to soothe. Celebrate the views with some bubbly – there's also a nearby Gassan Meisuikan brewery that serves its own beer made from the mountain waters so you can give toast to your friendship and the tough times that have passed.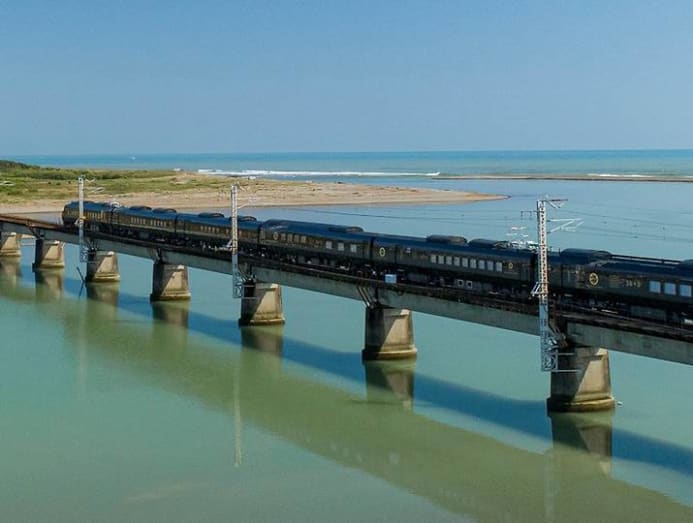 Expect a different kind of scenic experience over at Kyushu. The 36+3 Train is a convenient way of exploring the world's 36th largest island and its dramatic scenery. This is no ordinary train ride though.
Tatami floors and beautifully-crafted carriages mean the Japanese experience stays with you even as you move within Kyushu island. Here, you'll find sunny beaches and volcanic peaks, as well as Japan's most famous areas for fine ceramics – Arita and Imari. 
REKINDLE THE SPARKS
With its dreamy settings, Japan sets the stage for romance to bloom. From new lovers marking a milestone to older couples celebrating important anniversaries, creating unforgettable memories starts from exclusive experiences.
Shishi-Iwa House is a 10-room boutique resort in Karuizawa designed by Pritzker Prize-winning Japanese architect Shigeru Ban. This forested retreat combines an elegant stay with intimate local experiences that makes it truly feel like it was made for the both of you.
The illustrious Aman offers something similar with Amanemu. Located next to Ise Shima National Park with views of Ago Bay, the ryokan-inspired hotel promises stunning views and lavish treatment.
If you've done the usual cherry blossom tours before, why not switch it up with the Hirosaki Castle Snow Lantern Festival? Instead of the normal spring scenery, winter adds a magical touch to the rows of cherry trees surrounding Hirosaki Castle. Pink lights illuminate the snow-covered woods and the paths, creating a mirage of sorts – a winter Sakura illumination.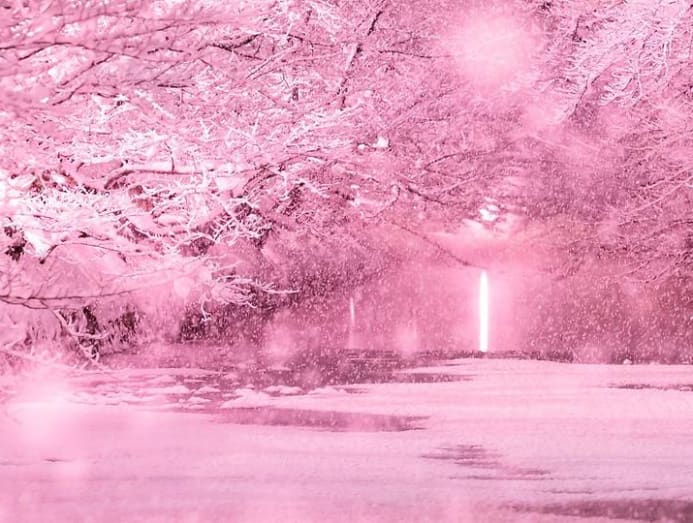 The Seven Stars in Kyushu is just as magical. Cover up to 3,000km and seven prefectures in the country's ultimate luxury train, and enjoy artisanal workshops or the region's finest cuisine and hospitality against a moving scenery. 
For an extraordinary fine-dining experience, try Norikura in Nagano. Dine with the stars above, the Japanese alps around you, and food prepared by one of Tokyo's top chefs, Chisako Hori. Then over at Michel Bras Toya Japon in Hokkaido, the sweeping views of Lake Toya and the immaculate menu featuring seasonal local produce will compete for your attention – none as much as your lover, of course.
A REWARDING EXPEDITION
For graduates who want to make the most of their break to families seeking fun with the kids, activities can make or break a trip for holiday-goers.
At Hokkaido in wintertime, every activity is an escape from Singapore's tropical climate. The Asahiyama Zoo brings you close encounters with animals like penguins, polar bears, Hokkaido squirrels and cranes. Right next door is the Snow Village where everyone can ride snow-crafts that sail you through the icy carpet.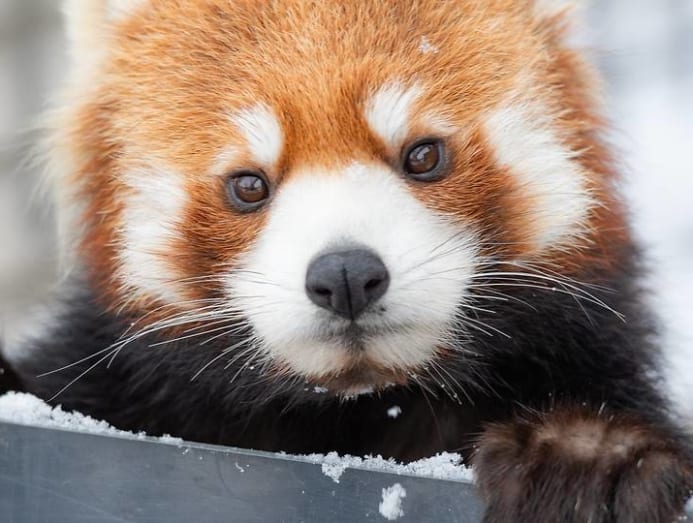 During February, visitors can witness the world's largest snow sculptures (as certified by the Guinness World Book of Records) at the Asahikawa Winter Festival. Sapporo has a similar festival – one of the most popular in the region – but includes a look into the samurai heritage as this was the region where many of these fierce warriors chose to retire in.
Spend a leisurely afternoon visiting one of Japan's many fascinating museums. At Kanazawa, the idyllic landscape houses the delightful 21st Century Museum of Contemporary Art. The light-filled space designed by Japanese architects Seijima and Nishizawa features many evocative and immersive pieces, including the Insta-worthy The Swimming Pool by Leandro Erlich.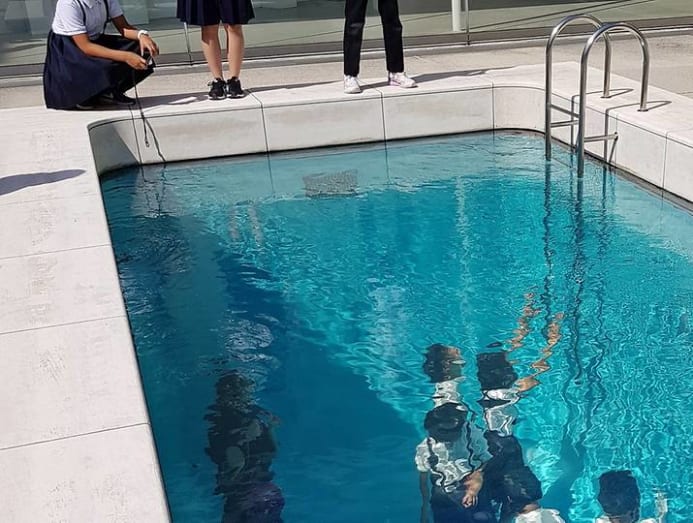 The Hakone Open-Air Museum melds views of Mt Fuji with art, with over 120 large pieces of sculpture and installations scattered throughout the expansive park to encourage exploration.
For some hands-on bonding time and to create a customised souvenir of your trip, the Shigaraki Ceramic Cultural Park welcomes you with heritage ceramics and its mascot, the tanuki (raccoon dog). The town has been making its distinctive style of pottery since the mid-8th century, and the attraction boasts multiple exhibition halls, a chance to spot artists in residence, and workshops for visitors to bring home their self-made Japanese creation.
CELEBRATE MILESTONES IN TIME
Japan's incredible cultural influence and heritage means there are places that remain where one can travel back in time. What better way to make a moment of things and memorialise milestones by commemorating the past?
Pretend you're on a period movie set with a ride on the A-Train in Kyushu, where dark woods and stained glass hark back to the 16th century European influence in Amakusa. Then seek out real legacy at Nishiyama Onsen Keiunkan in Hayakawa. This ryokan with an onsen is the oldest inn in the world, but you'll hardly notice given how pristine the place is.
From the oldest inn, go to a toasted mochi shop that has seen a millenia go by. Ichiwa in Kyoto has been serving its delicious treats by a shrine in a cedar wood-built shop since 1000 AD.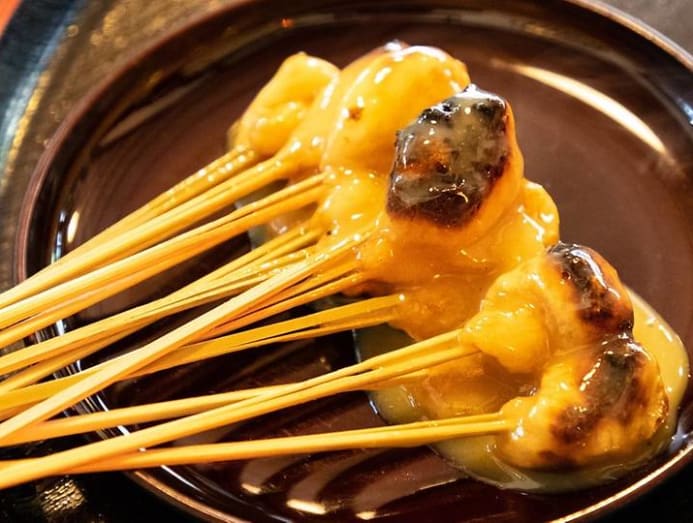 Putting all the artisanal expertise to good use, create a one-of-a-kind guinomi sake goblet during your trip to mark the rich experiences. You can do so in the town of Nanto in Toyama, where the masters will detail the intricate Inami woodwork handed down generations since the 18th century.
For a picturesque finish, explore the vales of the Hida Highlands for their UNESCO-registered gassho-style houses. The triangular shapes of the huts in the villages of Shirakawa-go and Gokayama are pretty enough to be in a fairytale, transforming its feel through day to night and during every season. A recommended spot: The lofty view from the observatory in Ogimachi.
PLANS ON THE HORIZON
Fancy returning to Japan and creating more memories to last a lifetime? The Japan National Tourism Organization Singapore Office is holding a story contest called "A Trip to Remember" and one lucky contestant stands a chance to win a grand prize: A pair of return air tickets to Japan as well as a pair of JR Kyushu rail passes. The booking period for both flights and rail passes is set till March 2022.
To enter the contest, simply create an account to join as a member on the JAPAN by Japan community website, head over to the contest webpage and submit your most memorable story of a time you visited Japan. Photos of your trip are strongly encouraged too!
The winner will be picked based on how well the story relates its writer's experience, and  how much inspiration it gives others on travel to Japan. The entry will also be judged on its relevance to the theme, and overall creativity.
Three runner-up prize winners will each receive a S$100 Takashimaya shopping voucher and five lucky draw winners will each receive a S$20 Takashimaya voucher.
Only registered JAPAN by Japan members can take part so remember to register before entering the contest.
Japan's finest awaits. Be inspired and plan your lifetime memory at the Japan National Tourism Organization Singapore Office.