Turning pineapple leaves, banana stems and even durian husks into wealth
By finding surprising uses for agricultural waste, entrepreneur Harold Koh is bringing new meaning to sustainable profits.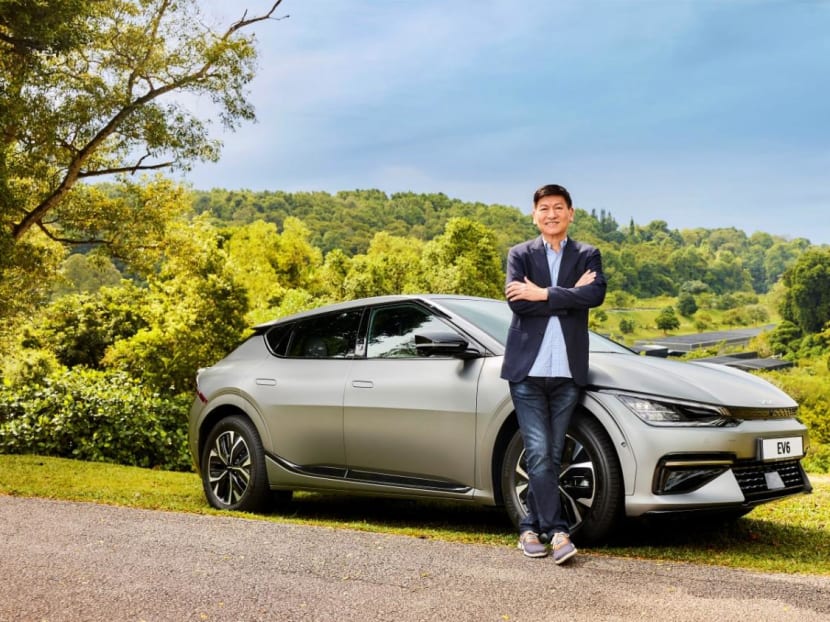 Local entrepreneur Harold Koh wants to make sustainability a part of your style. The 61-year-old CEO and founder of Nextevo, a startup focused on upcycling agricultural waste, is turning pineapple leaves into denim for Bershka, a high-street label owned by fashion conglomerate Inditex.
"We launched a denim jacket and denim jeans with Bershka, and they're available globally online right now," said Mr Koh.
Nextevo extracts fibres from pineapple leaves to turn them into yarn, which is then blended with other materials to create more sustainable fabrics for the fashion industry. Said Mr Koh: "After farmers harvest pineapple plants, the leaves are just left on the field. Some farmers burn the leaves, even though it's illegal in many countries."
GETTING THE MOST FROM NATURE'S BOUNTY
Instead of letting pineapple leaves go to waste, Nextevo buys them from farmers around the region. "Most of the farmers in this part of the world are not so well off, so this helps to boost their income," Mr Koh said. "In addition, we prevent unnecessary burning and the release of carbon dioxide into the atmosphere."
"We've looked at a lot of research in Europe and in America, and consumers in general are willing to pay a slight premium – around 10 to 15 per cent – for sustainable products," said Mr Koh.
GREENER PRACTICES ACROSS SEGMENTS
This suggests that consumption patterns are morphing beyond wealth signalling. Said Mr Koh: "People like to show that they are more sustainable than others. For example, if I'm driving an EV (electric vehicle), then people can see that I'm driving a car that is more sustainable."
Just as Nextevo finds new, practical uses for materials that previously went to waste, car manufacturers are also on the hunt for less harmful cabin materials. For example, the Kia EV6, the manufacturer's first pure electric car, uses vegan leather and sustainable suede in its interior, along with recycled plastics in its dashboard and PET materials and eucalyptus leaves.
The EV6's design, from materials used to end-of-life disposal, was meant to mitigate its environmental impact. For instance, 3D models were used to make the EV6 easier to dismantle, making it easier to recover materials from vehicles at the end of their life cycle.
The car's E-GMP platform places the flat battery under the floor. This helps to offer greater interior space and lower its centre of gravity, improving handling. The EV6's GT-Line variant is equipped with a 77.4kWh battery that can enable up to 506km of driving range.
"My next car will be an EV," said Mr Koh, who added that an EV's lower maintenance needs and its instant throttle response thanks to high-torque motors are other reasons for making the switch.
Mr Koh's personal sustainability journey is rooted in frugality. He belongs to a generation whose parents waged war on waste. Among other things, that meant finishing every morsel of food on the plate and getting extensive use from every item of clothing.
That attitude to conservation has stuck with him. Aside from not using plastic bags, which he calls a "basic" step, Mr Koh is committed to reducing water consumption and minimising the use of air-conditioning at home.
"Some people leave the water running to let it warm up before they start their shower or while they shampoo their hair. That wastes a lot of water," he said. "These may be small things, but if you think about it, it is actually very important."
MAKING SUSTAINABILITY MORE EFFORTLESS
Nextevo is currently working on biomass made from coconut husks that can replace coal in power stations. Though the material would still need to be burned, it would only release carbon contained in the trees that sprouted the coconuts in the first place. The trees themselves release oxygen into the atmosphere, making net-zero goals more achievable, Mr Koh pointed out.
Also in development is a leather substitute made from pineapple skins, which will give furniture, footwear and handbag manufacturers a sustainable alternative.
And if Nextevo can get the product to meet automotive standards for durability and suppleness, the car industry would be a ready market.
By switching to an electric car, the man who turns pineapple leaves into denim will soon be taking a leaf from his own book.
Find out more about how Kia is making motoring more sustainable.