Upgrade your home with these upsized offerings
Revel in Takashimaya Singapore's newly-revamped home department with its comprehensive selection of household essentials.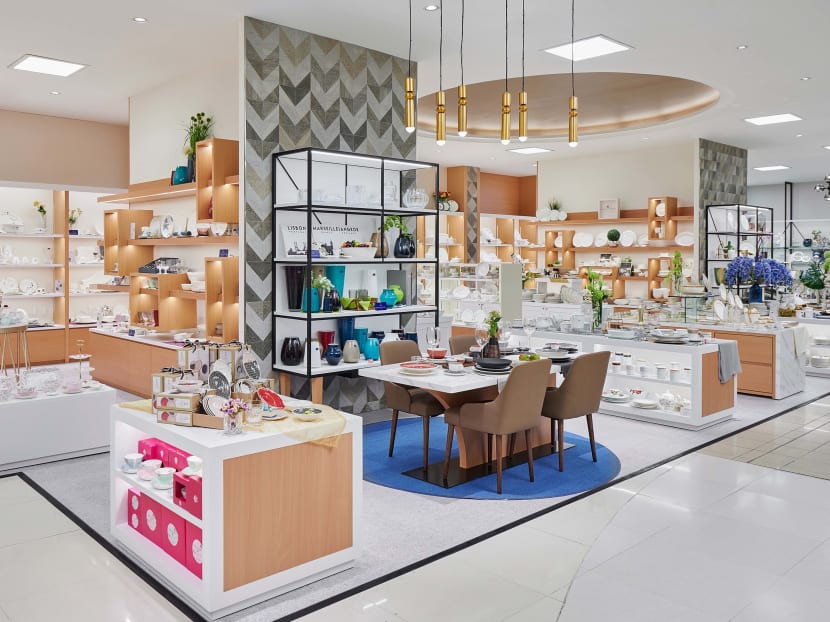 Over the past year, the home space has taken on a new meaning for many. More than a place of rest, it is now also where we work, foster new-found hobbies and nurture bonds over intimate gatherings. 
To help homeowners elevate their living space, Takashimaya Singapore has refreshed its home department with five thematic zones  – fun dining, fun smart life, fun cooking, relaxing and fun home – and curated a new selection of choice products, such as retro-styled Smeg appliances and reliable baking ware from KitchenAid.
Be it shopping for a household upgrade or gift, a visit to the new home department could leave you feeling inspired. 
KITCHEN BASICS WITH FLAIR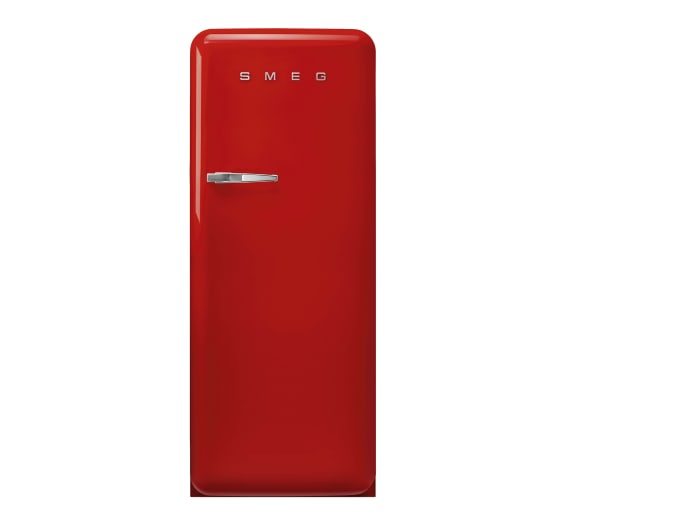 A BBC presenter drew the ire of YouTube character Uncle Roger by cooking rice on the stove, but you now know the secret to perfectly cooked rice – the humble rice cooker. The Tiger 1L Pressure Induction Heating Rice Cooker may look small, but its compact form packs quite an advanced engineering punch. The ceramic-coated, multi-layer inner pot ensures even heat distribution, while 15 computerised settings allow you to cook rice in a variety of consistencies. You can get the Japan-made rice cooker now at S$1,180 (usual price: S$1,788).
Just as grains are a staple in Asian meals, coffee is a mainstay for many. Discerning caffeine fiends swear by Jura's brews, and its latest premium coffee machine is now on offer. With the innovative Z10, you can jazz up your morning with a hot or cold brew. What's more, that cold brew isn't just chilled hot coffee. Jura's proprietary process slowly pulses cold water under high pressure to achieve the distinct taste of cold brews without the wait. Hot coffee is just as expertly prepared, with a grinder that mills coffee beans to your preferred coarseness. Start your day on a high note with the Jura Z10 at a special launch price of S$4,490.
The Smeg FAB28 50's Style Refrigerator in red not only keeps your supplies fresh, it's also a classic piece that jazzes up any kitchen. Now at S$2,428 (usual price: S$2,835), the model comes with a new multi-flow system that ensures optimised temperature distribution and a redesigned interior with new shelves and door profiling. 
UP YOUR MASTERCHEF GAME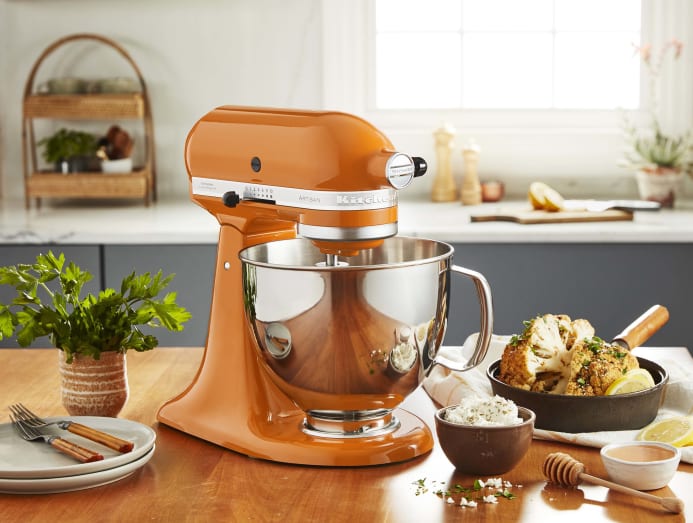 With more hobbies being home-based, many are picking up culinary skills in the kitchen – some to find expression in cooking, others to up the healthy habits ante. 
To finesse all your prep work, there's nothing quite like the knife range from Michel Bras, available exclusively at Takashimaya. A collaboration between Japanese knife experts KAI and the three-Michelin-starred chef, the knives are of such exacting standards that Chef Bras terms them "cutting-edge jewellery". East-west sensibilities meet to create a set of seven kitchen tools that is honed for any slice or dice with its statement chestnut handles. 
If baking's more your thing, you may want to harness the prowess of the KitchenAid 4.8L Artisan Tilt Head Stand Mixer. From kneading bread to whisking up a fluffy meringue, the stand mixer now comes in a 2021 limited-edition shade of honey and boasts more than 10 optional attachments. In a case of fastest shoppers first, the first 28 customers to pick up a KitchenAid appliance at S$949 stand to receive a complimentary ceramic bowl worth S$157. 
Wrap up your MasterChef experience with a flourish and serve up those dishes in Baccarat tableware. Every piece from the renowned French luxury crystal brand is designed to impress. A side of salad will take centre stage when placed in one of its Mille Nuit Assiette plates, and an elegant presentation of dessert can come in the Arabesque bowl with scalloped edges. 
PLUSH SLUMBER AWAITS 
There are few rooms in the house that spell rest like the bedroom, so shouldn't you invest in sumptuous bedding for that much-needed shut-eye?
If you're looking for bed linen that's used in the world's most celebrated hotels – even yachts and aircrafts –  look no further than the offerings from Frette. The luxe feel comes courtesy of its expert Italian artisans, who use only the finest fibres in their craft to convey the brand's prestige. The Frette collection is now available exclusively at Takashimaya Singapore, and includes the limited-edition Chinoiserie set (only 40 pieces available) designed specially for clients in Asia Pacific. With a skilful blend of quality silk and soft extra-long staple cotton, the oriental-inspired jacquard motif lends a refined touch to any bedroom.
To transform your room into an Instagrammable showpiece, try Yves Delorme's Utopia bed set that features on-trend tropical florals against a horizon of blue, evoking images of a lush paradise. With 20 per cent off, it's the ideal time to luxuriate in these 100 per cent Egyptian cotton sheets. 
Be it kitchen staples, appliances or dreamy bed linen, Takashimaya Singapore's home department looks set to create shopping experiences that engage and delight. 
Visit the all-new Takashimaya Singapore home department or browse its selection online.