Wake to spring every day when you discover sound sleep with Simmons
Its newest concept store at PLQ Mall celebrates the brand's century-old focus on innovation and includes fully imported mattress models on display.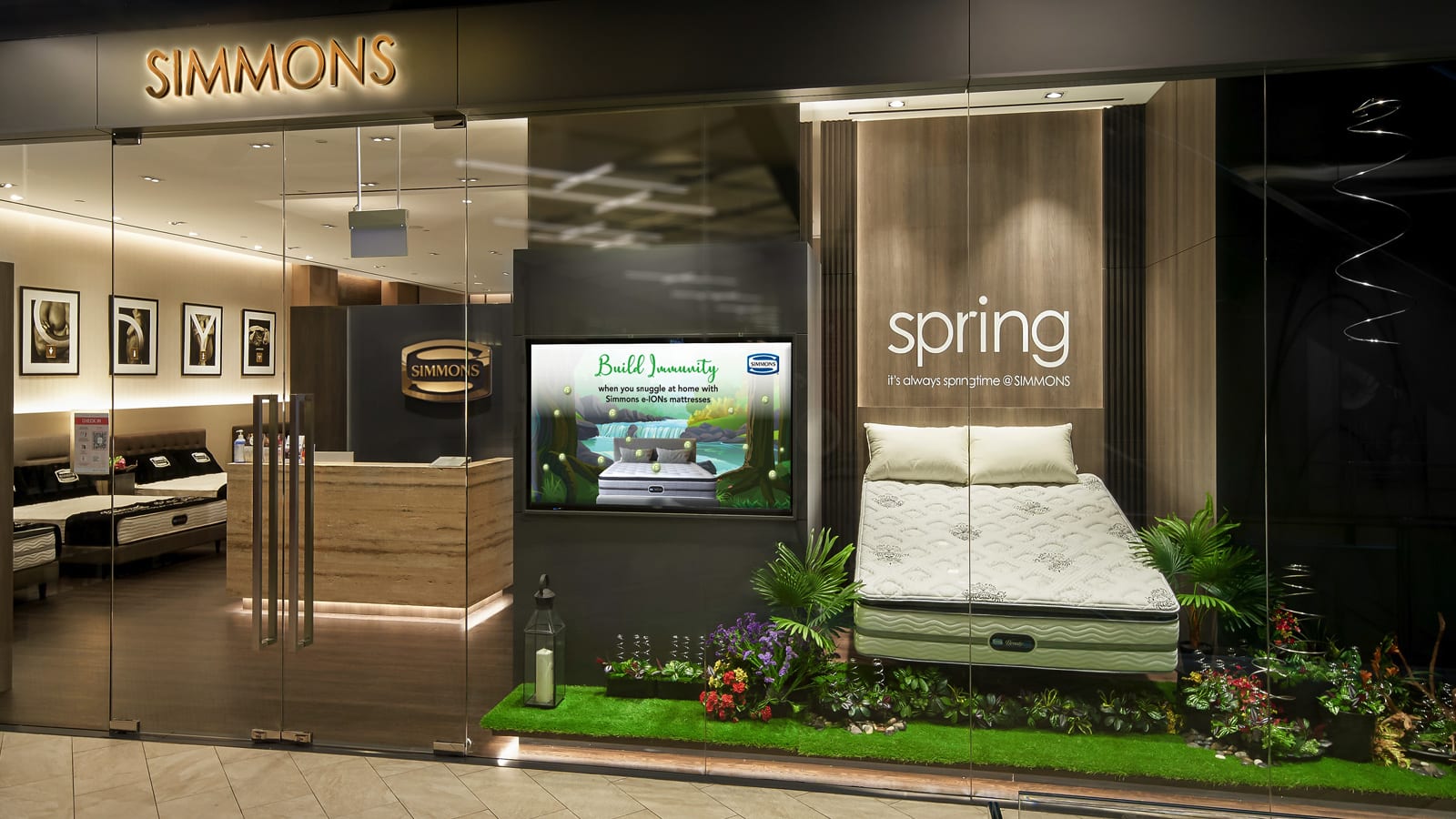 The kitchen can be smaller and the living room can merge with the dining area, but if there's one thing the home can't sacrifice, it's the bedroom. After all, one of the few pleasures in life is to find rest and comfort in your bed at the end of a long day.
More than an indulgence, a night of sound sleep has been shown to be imperative to one's health and well-being. That is why Simmons has spent over 150 years trying to improve the mattress, as science discovers the intricacies of what makes for restful sleep.
It started with an invention by Canadian engineer James Marshall – the manually made wrapped coil spring. This was later improved upon by Simmons' top engineer John Franklin Gail, which gave the world its first pocketed spring coil.
FIT FOR ROYALTY, MADE FOR EVERY BODY
Simmons founder Zalmon G Simmons had the heart of an entrepreneur. His passion to improve bedding and his pioneering attitude carried across to his teams, and eventually saw breakthrough with the introduction of coil springs in 1900.
The comfort was almost unparalleled during that era, but the manual-intensive construct meant high prices kept his creations available to only elite establishments, such as upscale hotels and liners like the Titanic. Thankfully, Gail's design of the pocketed coil made Simmons' comfort available to the masses, and the basis for the Simmons Beautyrest mattress was formed.
Simmons' dedication today continues to be about innovation in comfort. It is the first mattress company to introduce king- and queen-sized versions, and to design non-flip and negative ions mattresses.
This legacy now shows up fully with the newest concept store at Paya Lebar Quarter (PLQ Mall).
IT'S ALWAYS SPRINGTIME AT SIMMONS
The new Simmons Gallery celebrates the brand's hallmark icon with a refreshing display. A plush mattress sits in a resplendent sea of flowers, but a closer look will have you noticing playful coils rising from the blooms. Suspended at the side is a large coil, allowing visitors to view the intricate make and high tensile strength. This whimsical installation highlights the premium coils in another light, almost to say: It might always be summer in Singapore, but you'll always find spring with Simmons.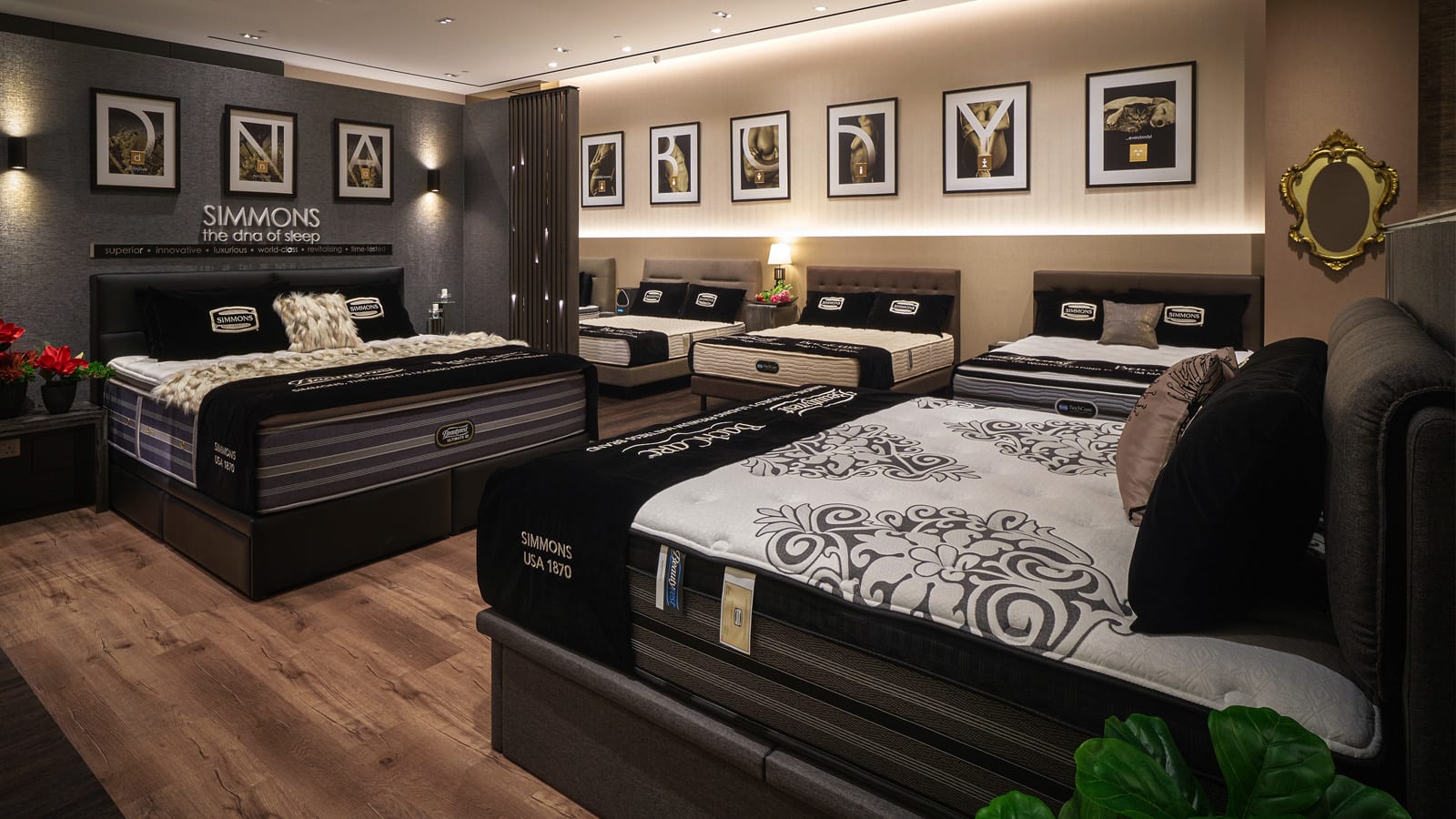 Step in the showroom and find an artful display of images on the left. You might think it's a photography showcase, but overlaid on these images is the word "body", which speaks to Simmons' design that has been engineered for every type of body shape and size. Whether it's for the elderly or the pregnant, the thought that goes into every mattress grants support and comfort for everyone.
Nearby, another set of images presents the word "DNA". It plays into Simmons' integral contribution to the mattress as we know it, as well as expressing the brand's messaging of being the (D)efinitive of sleep, that it provides (N)onpareil quality sleep, and that it is at the (A)pex of sleep.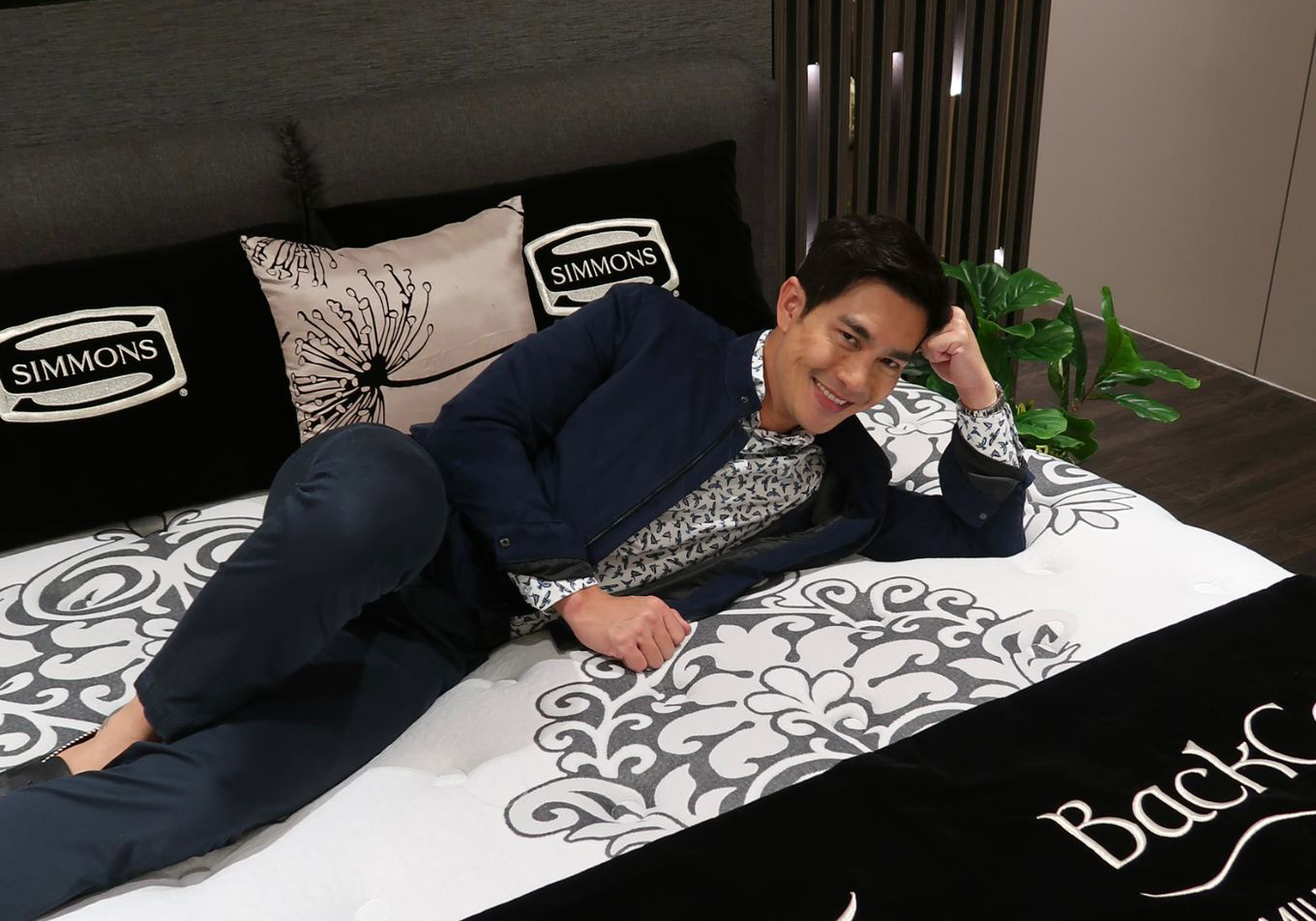 Resident experts at the gallery will guide you through all the points critical to choosing a good mattress for your lifestyle and needs, while allowing you to feel the mattress in the comfort of the space. Find out, too, about the rigorous tests done to assure your investment, or visualise your final look with the many elegant bed bases on display.
SAIL OFF TO SLEEP
Along with the opening are fully imported mattress models on display, each fitted with some of the best features in the portfolio yet.
Fully imported from Canada, the Beautyrest Exceptionnel Rosehall and Beautyrest Celestine Clouds are top-of-the-line options for those vested in their sleep. These two designs bring the experience of luxurious hotel sleep back to the home. Simmons' non-flip make allows the Beautyrest Exceptionnel Rosehall to include a loftier pillow pad that flushes to the mattress edge – a precise calibration to accord added comfort and softness to the sleep surface. It also includes the luxurious SilkGel Fibre and newly-formulated airy Latexair Foam that works continuously to dissipate heat as you rest throughout the night.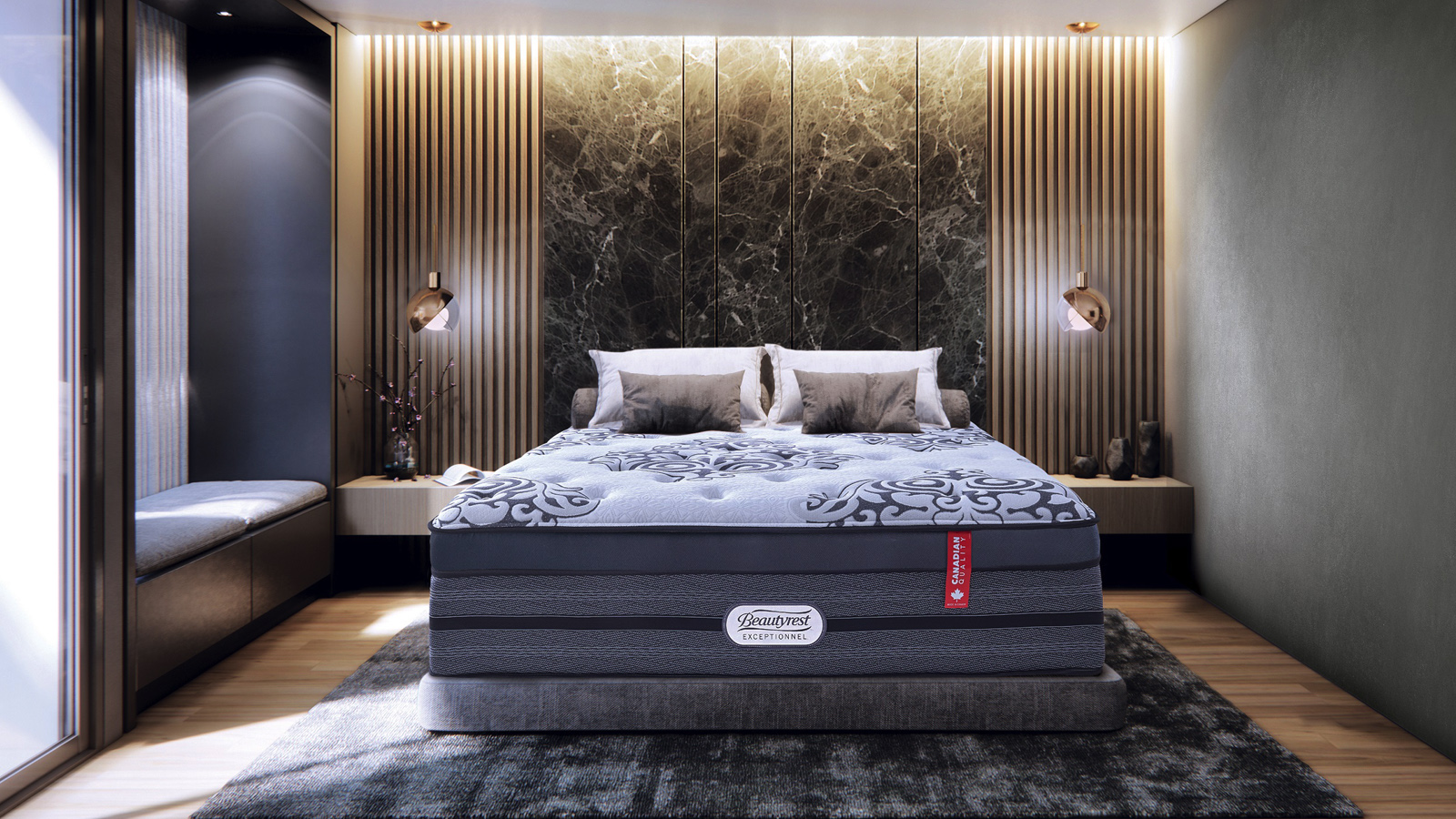 If it's a six-star hotel sleep experience you're after, get the Beautyrest Celestine Clouds, which touts a measured portion of firmness and comfort. The Silver Fibre provides anti-microbial protection and sustained hygiene, while the AirFeel gel foam is made with an open-cell structure that promises good airflow, performance and durability.
All the way from Japan comes the BackCare 5 and BackCare Luxury mattresses. These two styles provide a solution for those who need extra support, as well as the introduction of therapy for those who believe in the beneficial effects of negative ions.
On top of using Simmons' patented coil for support, the BackCare 5 includes an added layer of memory foam for enhanced conformability, intuitively molding and distributing to the sleeper. More importantly, it includes e-Ion Crystal Technology, a Class 1 medical device in Japan, that infuses the therapeutic effects of negative ions and far infra-red into the mattress fibres. Through kneading 14 types of natural mineral stones into the fibres, the process aims to impart the rejuvenative qualities gently even as one sleeps.
The BackCare Luxury features the same material, but elevates your rest with select enhancements. For those who are particularly sensitive to temperature, the Cold Foam taps into its highly porous and added ventilation channels to maintain a consistent cool. It also tops up the Super Pillow Top feature with a more luxe finish by blending a refined ensemble of cashmere, wool, silk latex and memory foam for a plush cushioning for your head.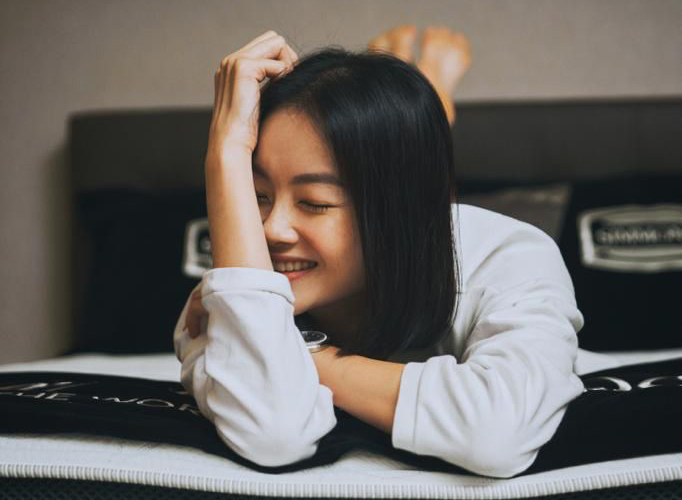 Mediacorp artiste Sheila Sim is a fan of Simmons' BackCare Luxury. The local actress and model said: "My husband and I have such different preferences when it comes to what we deem is a good mattress. I like mine super firm, while he likes his softer. What we have do have in common though is our lower back pain! After much trial and error, we've finally found our match – the Simmons BackCare Luxury. This firm base mattress with a plush pillow top supports our back yet still hugs the body perfectly!"
For Mediacorp artiste Pierre Png, the Beautyrest mattress from Simmons gets his vote. "After a long, gruelling day at work, I want to have uninterrupted sleep. My choice? The Simmons Beautyrest mattress – it's the DNA of sleep!"
Looking to spring into the new year with increased energy and vitality? Invest in a mattress that best suits you for a good night's sleep with expert recommendations from dedicated Simmons retail consultants, now available at PLQ Mall.