Wellness Festival Singapore 2023: Discover new experiences for your mind and body
With its diverse and unique array of offerings, the festival presents a multitude of opportunities for rejuvenation, catering to both individual pursuits of well-being and shared experiences with friends and family.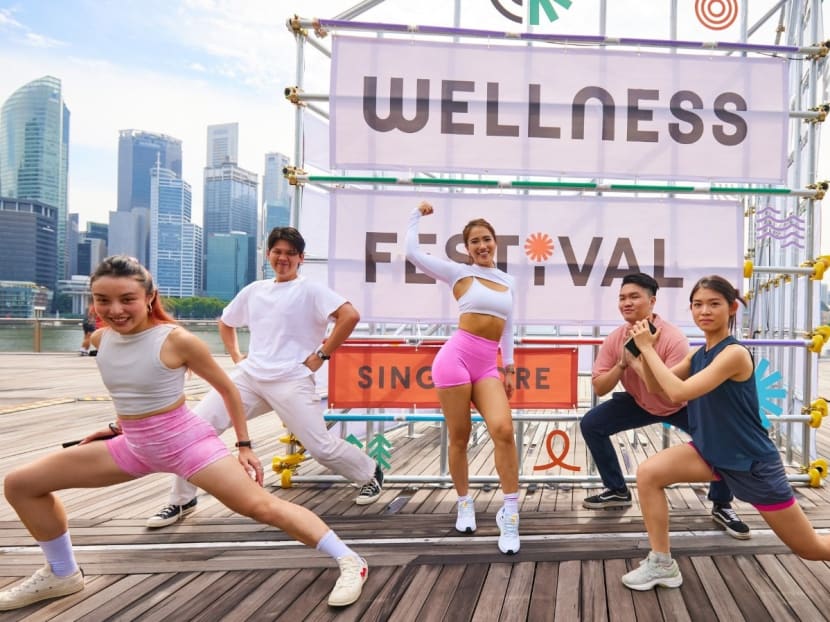 We're all aware of the importance of choosing nutritious meals and clocking the recommended 150 to 300 minutes of moderate aerobic exercise each week to maintain our physical health. But a holistic approach to wellness also means tending to our emotional and mental states. 
For some, this might mean setting aside 10 minutes to meditate before the start of a busy workday. For others, it might mean engaging in craft activities or committing to regular badminton sessions with friends. 
To empower Singaporeans to prioritise their physical, emotional and mental health, Wellness Festival Singapore 2023 is back. Spanning three weeks and encompassing numerous locations across the island, the event serves as a celebration of wellness while also showcasing Singapore as a hub for urban well-being.
From now until 9 Jul, 2023, festival-goers can immerse themselves in over 180 wellness programmes, each curated to promote different facets of well-being. The marquee Wellness Experience Space at Marina Bay Sands is where you'll discover innovative wellness-themed installations, all freely accessible to the public. Iconic destinations such as Jewel Changi Airport, Sentosa and Singapore Art Museum are also hosting a plethora of engaging activities suitable for solo wellness warriors as well as those looking to spend quality time with loved ones.
FOR THOSE SEEKING TO RECHARGE ALONE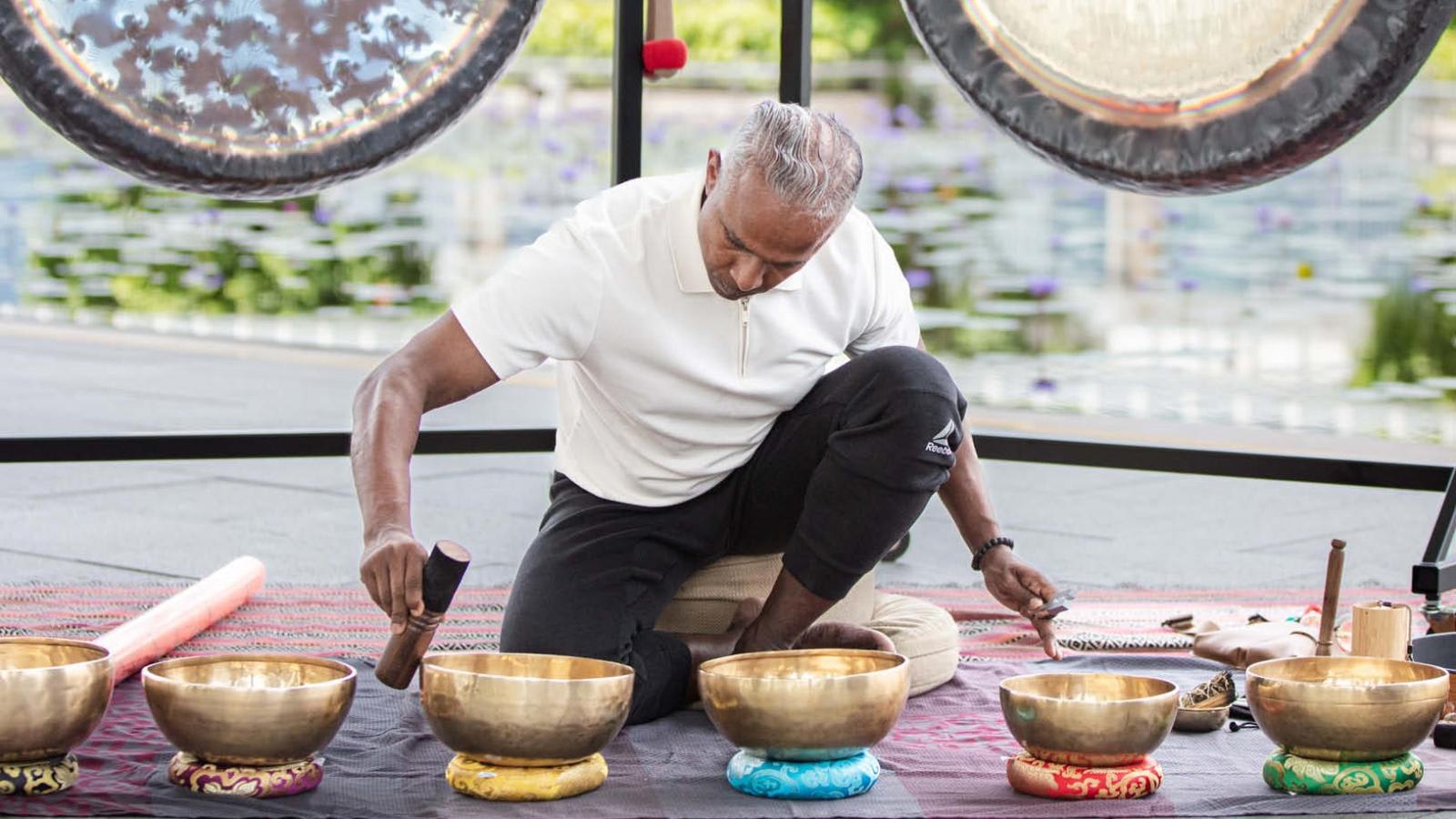 Seeking respite after a long week? Try the Sound Bath Meditation at Marina Bay Sands Event Plaza, where the soothing sounds of gongs and Tibetan singing bowls will lull you into a deep state of calm. 
If your muscles require a good stretch from spending hours at your work station, sign up for Stretch Flow with Naomi Yeo. The actress, host and yoga enthusiast will guide participants through a series of active and dynamic movements focused on alleviating stiffness and releasing tension while fostering strength, flexibility and body awareness. 
For those with a penchant for aromatic indulgence, the Fragrance Design Workshop presented by homegrown fragrance company Oo La Lab lets you learn more about the art and science of creating a personal scent. You will even craft your very own concoction to take home. 
FOR THOSE WHO WANT TO SWEAT IT OUT WITH FRIENDS
Fitness is more fun with friends cheering you on to complete those last few reps or offering motivation to push through until the end. Round up your crew for exhilarating workouts such as the Club Swing Masterclass, a dynamic strength session that introduces you to the fundamentals of this ancient training tool. For fans of high-impact aerobic exercise, Muay Thai Boxing offers an opportunity to engage in an intense workout while delving into the "art of the eight limbs", a blend of martial arts, boxing and cardiovascular training.
If a change of scenery is what you crave, head east and get that body moving in the verdant surrounds of Jewel Changi Airport. Expect a weekend of invigorating spin classes organised by Minmed Wellness Collective, taking place at the lush HSBC Rain Vortex and Shiseido Forest Valley. Start your day on an energetic note with a heart-pumping rhythm cycling class or come for the evening class, which culminates with a spectacular light and sound show.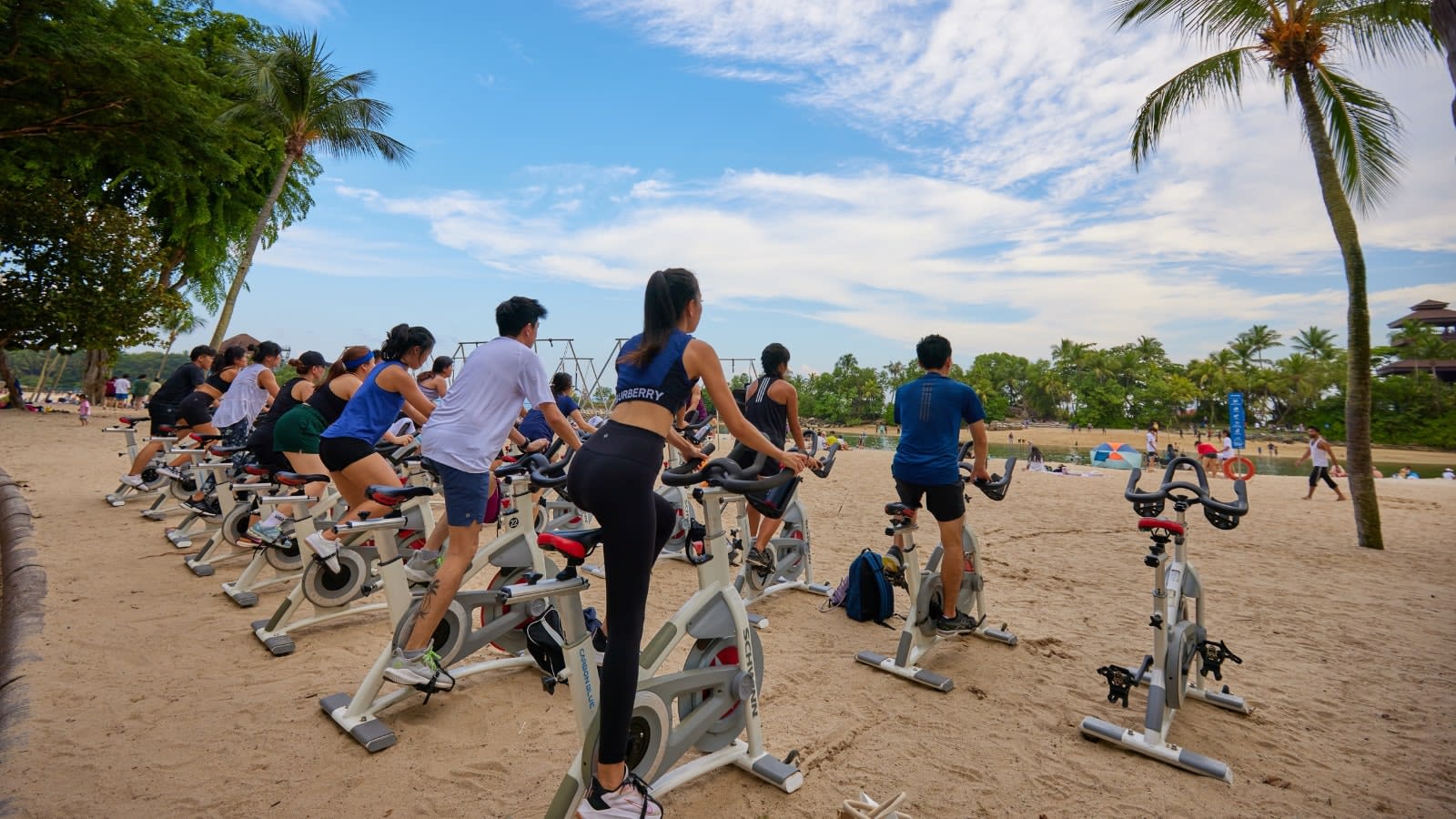 On the sunny shores of Sentosa, Zentosa LiveWELL Fest awaits. Highlights include FeelWELL, comprising thought-provoking, wellness-themed art installations within the tunnels of Fort Siloso; as well as BondWELL, where you can partake in therapeutic group activities, from nostalgic games such as five stones and chapteh to a meditative forest walk and a thrilling scavenger hunt in nature. 
FOR THOSE PLANNING A FAMILY BONDING ACTIVITY
Bring the whole brood to the Wellness Experience Space pop-up at Marina Bay Sands for multi-sensory art exhibitions, fun obstacle courses and wellness-themed workshops. Be sure to visit the Wellness F&B Zone, where you can fuel up on popsicles from Frozt; meals made using plant-based meat from Love Handle; and cold-brewed coffee from Wake the Crew. Kids can also participate in complimentary mindful colouring activities at the masterclass set-up overlooking scenic Marina Bay.
If your little ones are budding Picassos, have a memorable time creating artwork with them at Family Art Therapy Workshop. Alternatively, make your way to the Gallery Wellness Festival at National Gallery Singapore. This year's festival revolves around the theme of Art Connects, emphasising the significance of social bonds and the profound value of connecting with our emotions. There's also SAMily Funday at Singapore Art Museum, where families can explore exhibitions and try their hand at various crafts.
Mindfulness has proven benefits for children, and you can introduce your little ones to this practice through Animal Yoga at Mandai Wildlife Reserve's River Wonders. Move through sun salutations in the company of wildlife before interacting with adorable creatures such as capybaras, beavers and pelicans. 
Meanwhile, Celebrate Active Wellness at One Farrer Hotel is where the silver generation can enjoy activities focused on nurturing the mind, body and soul. Engage in digital and interactive games, take up a cooking masterclass and appreciate art through guided tours during this enriching 2D1N stay.
With a host of enjoyable, educational and enlightening experiences, Wellness Festival Singapore 2023 is the place to be for anyone who wants to discover new wellness practices or go deeper in their journey of holistic well-being. 
Sign up for the diverse array of activities at Wellness Festival Singapore 2023.