When cutting-edge technology and heritage come together
Fifty-three year-old Capitol Optical works with ZEISS to offer quality eyeglass lenses and advanced digital eye examinations.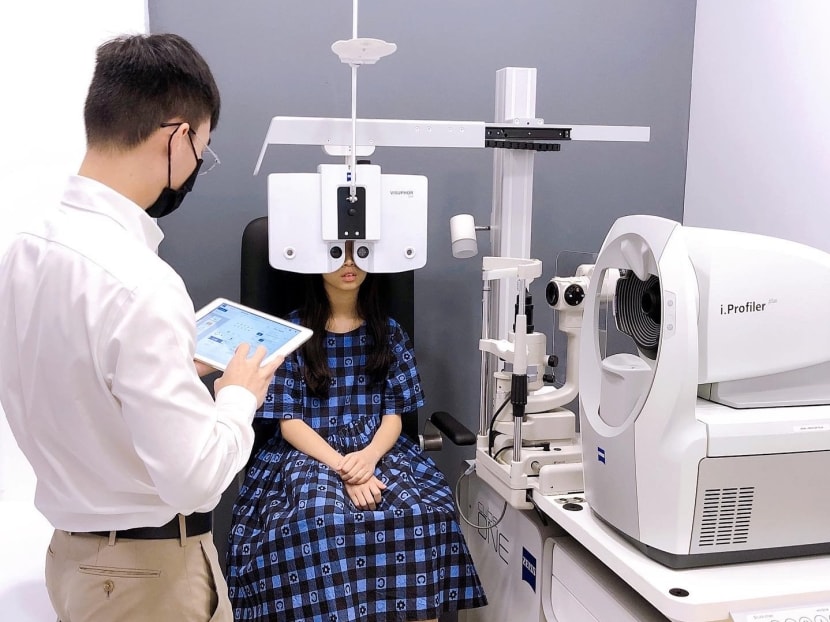 With the COVID-19 pandemic still a global concern, you may have seen tips and even tools for avoiding "high-touch" surfaces like lift buttons and door handles. But many users of spectacles may not realise that their lenses are also a high-touch surface that can house harmful microbes.
Mr Delvyn Wong, chief executive officer of Capitol Optical, said that viruses can survive on the surface of lenses, and that spectacle wearers may touch their eyewear many times a day, to adjust the frames or to clean the glasses.
The good news is that there are solutions that can help address this concern, like the ZEISS AntiVirus Coating. According to Mr Wong, this anti-reflection, scratch-resistant coating is able to kill 99.9 per cent of viruses and bacteria on the lens surface*.
"The new ZEISS AntiVirus Coating provides an extra layer of protection to minimise the transmission of viruses and bacteria from the outside world to one's home, keeping us and our loved ones safer," said Mr Wong.
A HERITAGE BRAND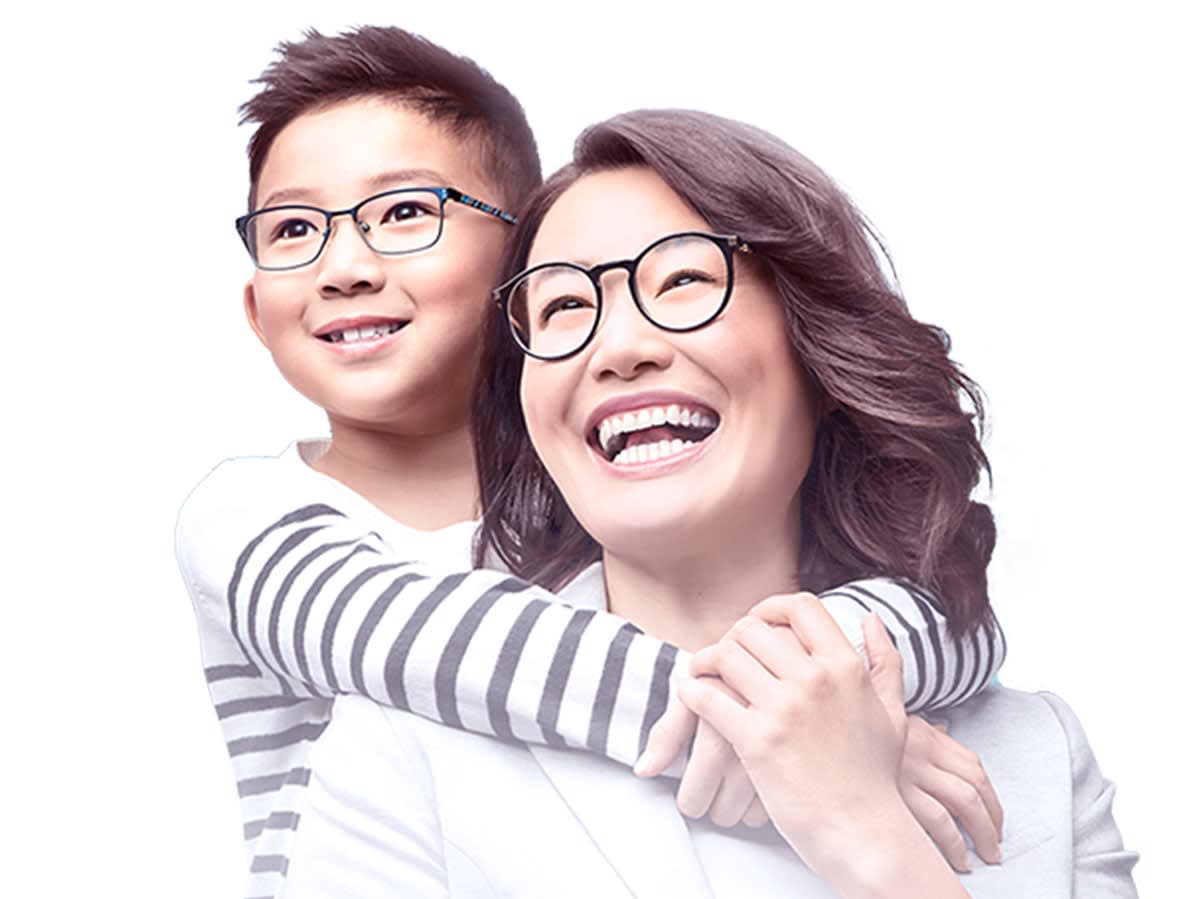 From sunglasses sold off a pushcart at Change Alley to a thriving chain of eyecare boutiques, Capitol Optical has come a long way and built up a loyal community of customers.
Today, the brand has become synonymous with comprehensive eyecare services in Singapore that include contact lens fitting, myopia management and ortho-k fitting consultations. Other services include eye refraction testing, eye-health screening, opthalmic lenses and spectacle frame-related services. 
While Capitol Optical continues to honour its heritage, it also has a keen eye for the future. It works with leading manufacturer of precision optics ZEISS, which is celebrating its 175th anniversary this year, to provide quality eyeglass lenses and uses state-of-the-art equipment and systems from the German manufacturer for accurate eye examinations.
AN EXAM YOU'LL WANT TO TAKE
At selected Capitol Optical stores, customers can undergo an integrated eye examination and consultation via the ZEISS Vision Analysis process, which utilises a suite of ZEISS equipment to conduct an end-to-end digital eye examination.
The contactless eye exam is conducted via an iPad, which also controls the equipment used. Customers receive an accurate lens prescription and are offered customised insights and recommendations, like the type of ZEISS lens that best suits their lifestyle and personalised measurements to ensure that their lenses and frames fit.
"It's like an individualised optical offering dedicated to the customer, and not the other way around where the customer needs to adapt to the lens," Mr Wong said.
MANAGING MYOPIA, THE FUSS-FREE WAY
Singapore has one of the world's highest occurrences of myopia, with one in five children myopic before starting primary school and four out of five adults suffering short-sightedness. Beyond the inconvenience of constantly needing to wear spectacles or contact lenses, myopia can also result in a higher chance of suffering eye disorders such as cataracts, glaucoma, macular degeneration and retinal detachment as the years go by.
Once diagnosed, myopia should be actively managed in order to prevent myopia-related complications. Capitol Optical aims to prevent or slow myopia progression in children with various management strategies like ZEISS Myopia Management Lens Solutions, which are specially designed for children between the ages of six and 12 who wear spectacles.
There's also the MyCapitol Myopia Programme (MMP), which helps customers monitor their eye health and get access to the right eyecare products. As the first myopia ophthalmic lens warranty programme available in Singapore, the MMP offers complimentary eye health checks to participating customers.
According to Mr Wong, the MMP – which includes a myopia lens purchase – promises a complimentary change of lenses within a specific time frame if the customer's lens correction increases by a certain degree. "This offers parents an added sense of security when they invest in a pair of myopia lenses. The complimentary eye exams also form a systematic checking schedule, which better ensures that children's myopia is consistently well-managed and under control."
MAKE CONTACT WITH A GREENER FUTURE
For those who engage in sports and other high-impact activities, contact lenses might be a viable alternative to glasses. According to Capitol Optical, one out of every 10 Singaporeans are using contact lenses, and more parents are opting for soft contact lenses as an option for their children's myopia treatment.
This does mean that the amount of plastic contact lens packaging is set to increase. In the United Kingdom, for instance, one report found that 97 per cent of contact lens packaging – which does not biodegrade easily – is thrown into the trash instead of being recycled.
To help reduce waste, Capitol Optical has partnered the National Environment Agency and Sembcorp to offer free recycling bags to customers online and in-stores.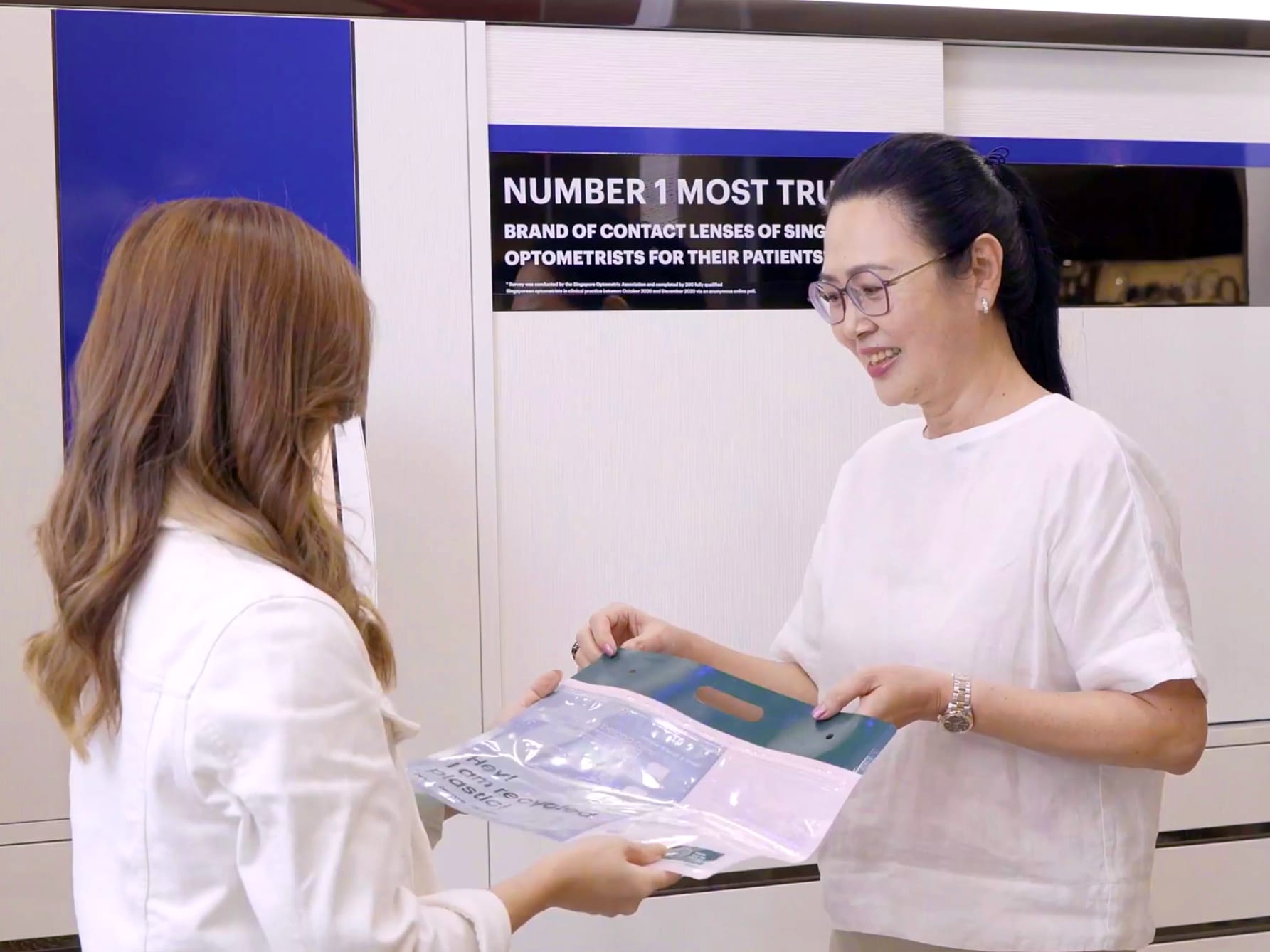 Under Capitol Optical's Eye For Earth Recycling programme, customers can separate their contact lens blisters and foil lids and deposit them into the clearly marked sections of each recycling bag, which can be dropped off at any Capitol Optical boutique or a participating partner's collection point.
As part of its growth strategy, Capitol Optical offers the MyCapitol Rewards programme, where members are eligible for exclusive benefits, like earning one reward point for every S$1 spent at the store. These points can be accumulated for rewards including discount vouchers, complimentary eye examinations and eye care products. 
As Capitol Optical continues to bring new, cutting-edge products and services to Singapore, customers can be assured that their vision-related needs are met throughout every stage of their life.
Celebrate Capitol Optical's 53rd and ZEISS' 175th anniversaries and receive a limited-edition gift set when you purchase ZEISS lenses with frames at any Capitol Optical store (while stocks last). Make an appointment today.
*Tested by ISO 21702:2019(E) for enveloped viruses; Tested by ISO 22196:2011(E) for Gram-negative and Gram-positive bacteria.