Who runs the world: Businesses with that female touch buzzing with heart at Great World
Meet six women bringing their distinctive brands of success to the mall. Brought to you by Great World.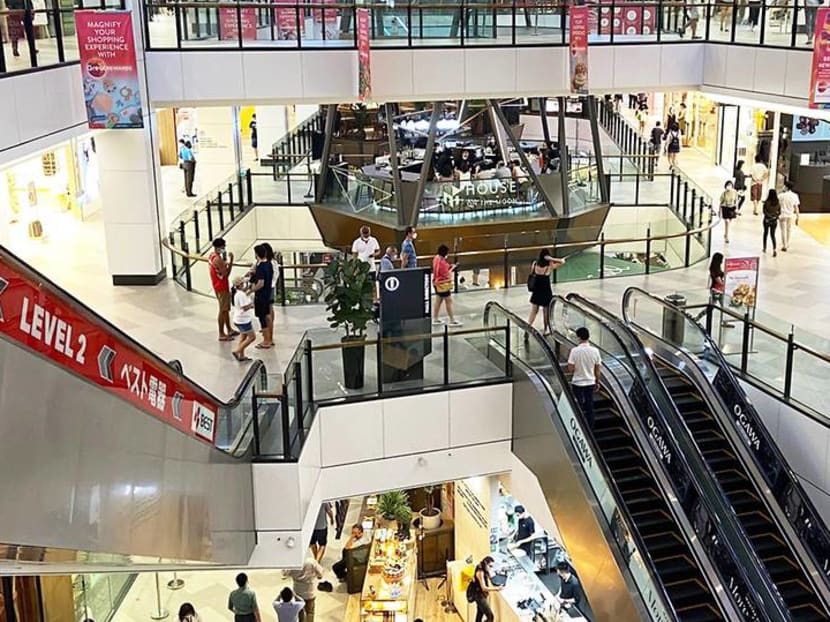 As the world celebrates International Women's Day on Mar 8, local retail mall Great World highlights the efforts of six female brand founders who carved out their slice of success, exemplifying their drive, authenticity and holistic vision in this newly-renovated lifestyle destination with a brand new shopping experience for everyone
MOLD-BREAKERS
For Ms Sarah Widjaja of The Source Bulk Foods (#B1-142), offering packaging-free produce and conscientious products at her market is her way of changing minds about sustainable shopping practices.
"Some people think that everything in plastic packaging is fresher or of better quality," the nutrition and fitness coach, now turned entrepreneur shared. "By bringing The Source into Singapore, I wanted to change the way people shopped." And it is working. According to Ms Widjaja, the health food shop has so far saved 300,000kg of packaging waste and 50 million plastic bags from entering the system.
But the 26-year-old has met her fair share of challenges. Explaining how people made light of her experience due to her age or that the business was merely a passion project, she surmounted the stigma by sticking to her guns. "Through my work, the responsibility I take for my business and my team, it is important for me to remove stigmas and remind people that age does not always equate to naïvety, nor should it be a barrier for working towards your goals," she shared.
In celebration of International Women's Day, The Source Bulk Foods will be offering all female shoppers 10 per cent off their entire purchase for the week of Mar 8 to 14.
Ms Cheryl Gan faced similar hurdles in her industry when she began her aromatherapy range at Hysses (#01-165). "When I started the business at 29, there were some gender and age-related issues," she said.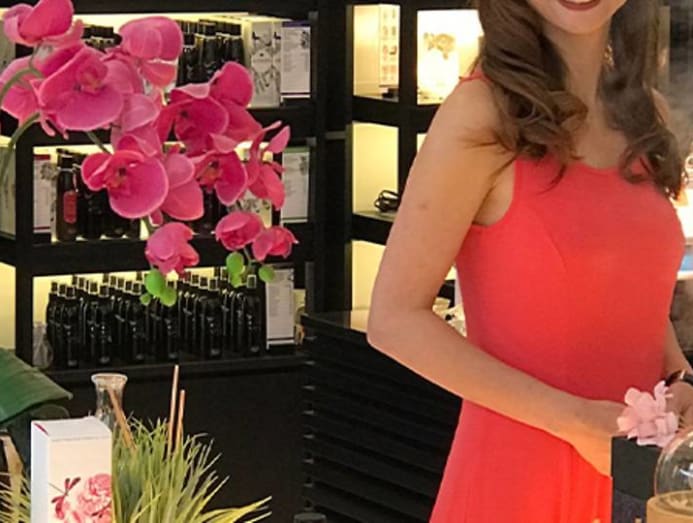 Using her acumen and knowledge, she's established a firm local presence and continues to see space for growth for her business. This means that she often heads home to sample new products from her research team or to upgrade her technical skill-sets after her work day ends at 8pm. Luckily, it helps that her work on aromatherapy balances out her hectic lifestyle.
"I use Hysses Eucalyptus Rosemary shampoo, conditioner and shower scrub for all my showers," she shared. "I chose Eucalyptus Rosemary due to its anti-dandruff, calming and hair-growth properties. I usually have minor sinusitis in the morning, thus the respiratory relief effects of both eucalyptus and rosemary help to start my day on the right note."
Sharing these small indulgent boosts with other hardworking women, Hysses is offering 30-per-cent off its new range of facial cleansing oils made from plant-based ingredients, featuring scents of rose sandalwood, geranium chamomile or helichrysum lavender.
PARENTAL LEGACIES
At times, it is the women who preserve family legacies. For Ms Diana Lim of Lim's Holland Village (#02-141), she and her two sisters are continuing to reimagine their family's brand of curated homeware.
"One of my fondest memories was witnessing my grandfather and father testing out drill bits to convert pieces into something new, working off different vases and ceramic decor into table lamps," Ms Lim shared. "They were constantly innovating new products through trial and error and it was always fascinating to see the process. Till today, porcelain and ceramic wares remain one of our mainstays."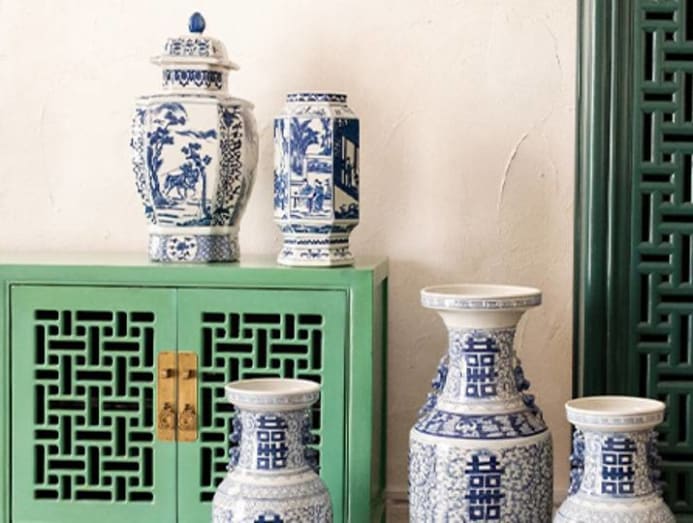 Today, the home decor brand has grown to include unique wood pieces and furniture, as well as detailed woven furnishings. And the innovation continues with the shop's expansion online. As one of the businesses impacted by COVID-19, Ms Lim was proudest of the fact that she managed to adapt quickly with the creation of a virtual store.
Ms Lim said: "We had to rebrand ourselves to stay relevant, rejuvenate our brand image to appeal to the younger demographics, and specifically source with a clear vision for pieces that would work with the modern household while retaining a sense of tradition we're known to bring."
Over at motherswork (#02-118), CEO Sharon Wong is supporting women as they make their way through motherhood. Ms Wong began the business out of interest, but the hobby quickly took off and blossomed into a regional business.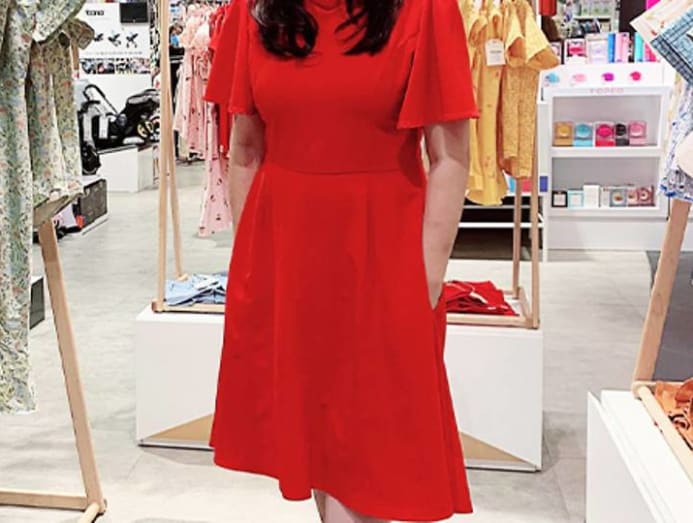 Explaining her desire to empower mothers with the best baby and toddler care products, including her recommended must-haves like a versatile stroller, appropriate skincare and well-designed breast pumps, bottles and sterilisers, Ms Wong attributes her enthusiasm to her belief that "society changes when people can raise their babies right". She sources the world over for improved baby products with the latest technology as she believes that it translates to more efficiency in a mother's daily routine, allowing mothers to have more quality time to spend playing and nurturing their children.
As part of the effort to broaden its support and encourage open conversations on female health and well-being, motherswork is including a 15-per-cent discount for Intimina menstrual cups and Lelo sexual health toys.
A DEEPER WELL-BEING
Women intuitively understand that one's well-being is an essential priority, especially with the many roles they have to juggle in their lives. Ms Sally Chin, managing director of specialty spa Terre Bleue (#02-101), picks the scent of roses to accompany her day as she's a firm believer in "mindfulness and keeping a balance in work and social life".
"The scent of roses decreases anxiety and stress," she said. "It's an uplifting scent and just a drop of two in the diffuser makes your room smell lovely." When it comes to that perfect treatment for working ladies, she suggests the Stress Recovery Treatment "that is formulated for a perfect wind-down".
As a treat to the ladies, Terre Bleue is offering this 45-minute treatment at S$68 (usual S$140) for the month of March.
To keep nimble both mentally and physically, a spot of yoga can do no wrong. Ms Momo Ohta, who took over the reins of Hot Yoga Studio Lava (#02-102) in 2014, relocated her store to Great World in August last year.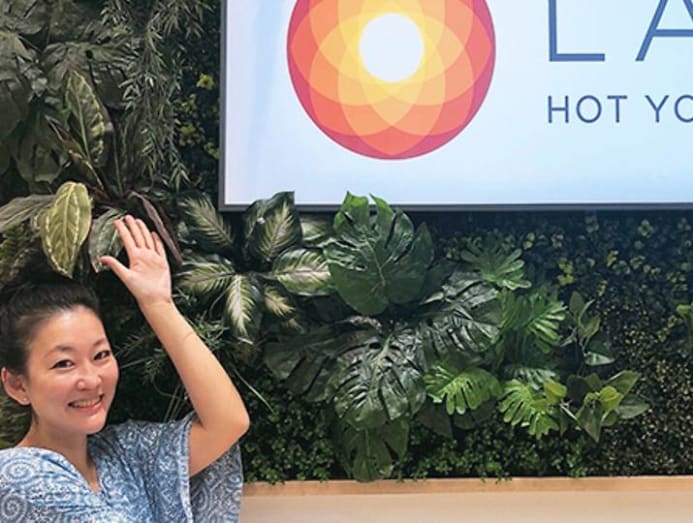 She recommends the Hinoki (cypress wood) x Hot Stone studio, as well as its signature classes Nature Yoga and Lava Flow 1 for the curious newbies. Bring a friend and join as a member to get a complimentary SIGG water bottle each.
REWARD YOURSELF
Great World brings you cuisine-hopping Flavours of Asia. With colourful Instagram-worthy displays of iconic dishes from Hong Kong, Japan, Korea and Thailand, it's sure to quell both hunger and travel pangs in one go.
Great Rewards members have it better. Receive a S$10 dining voucher with S$100 spent. DBS/POSB Card members and PAssion Card members only have to spend S$80.
And of course, there's something special for the ladies. In celebration of their contributions, Great Rewards members enjoy a free classic manicure at Passionate Nails when they charge S$80 to their DBS Woman's Card.
In collaboration with Singapore Sailing Federation, Great World is also inviting 30 Great Rewards female members and one of their lady friends on a sailboat trip. Simply redeem this experience with 2,000 Great Rewards points for a sailboat experience for two happening on Mar 27 and 28, and receive a S$30 voucher to dine at Great World. Visit greatrewards.com.sg for more details.
Exclusively for CNA readers, flash this page to receive all of the featured brands' promotions above, as well as a S$20 Weekend Sundries voucher and 400 Great Rewards Points when you visit the Great World customer service counter at Level 2. Terms and conditions apply.
Visit Great World at 1 Kim Seng Promenade S237994. Follow Great World on social media for the latest happenings.