Why SK-II's animated anthology rings true with women's struggles in Singapore
Local changemakers Narelle Kheng and Eleanor Lee weigh in on the animated films and what #CHANGEDESTINY means to them. Brought to you by SK-II.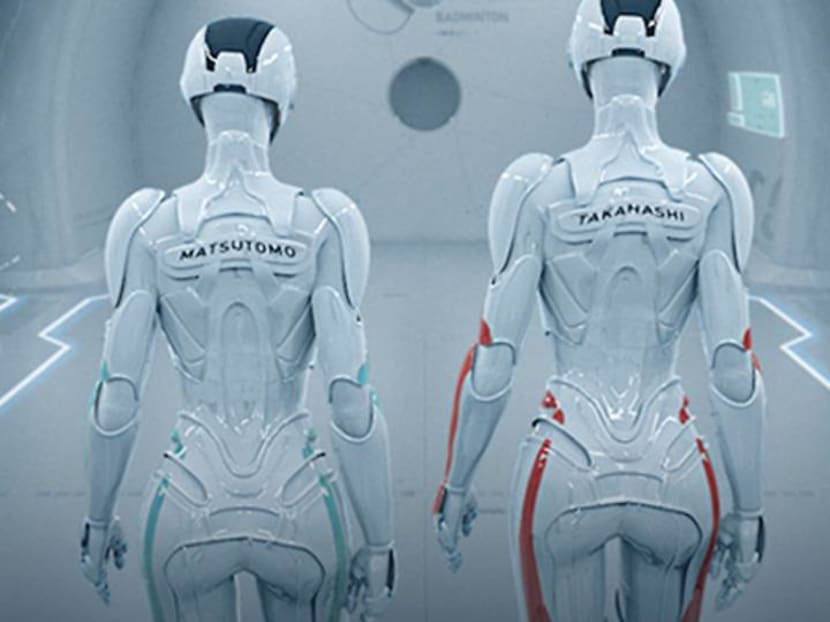 Harmonising animation, live action and storytelling with a purpose – the SK-II VS Series is an animated anthology that grapples with themes related to the societal pressures women experience daily.
The SK-II VS Series comprises six films that feature world-class Olympic athletes who face off against personal "kaiju" – or "strange beast" in Japanese – that represent a raft of stressors they've faced: Trolls, image obsession, self-doubt, rules, limitations and machine-like mindsets. The main characters in the series have come too far to let the kaiju win – they're all female athletes at the top of their game, each on a personal journey to change her destiny.
As professional artistes, Ms Narelle Kheng and Ms Eleanor Lee are no strangers to internal and external pressures, unrealistic expectations and self-doubt. Ms Kheng is currently pursuing a solo music career having been part of local pop band The Sam Willows, while Ms Lee is a Singaporean actress, singer and model based in China. Resonating with the themes in the films, they share their views on the SK-II VS Series. 
"A lot of our own pain is stuffed into a box for the sake of function. The use of animation in the series helps break that box for me. Combining animation with live action brings weight to these stories and reminds us that beneath the surface, everyone is fighting a battle," said Ms Kheng, 27.
Ms Lee, 21, appreciates how the stories in the film series can inspire women. She said: "Most of the issues put across would have been experienced by women in one form or other. The storytelling and use of animation make them easy to understand and relate to."
To them, SK-II's groundbreaking animated series reinforces a simple yet powerful narrative: Women have the power to challenge these pressures and the ability to #CHANGEDESTINY with their own hands.
VS MACHINES: BATTLING THE NEVER-ENDING CHASE FOR PERFECTION
Ms Kheng, who has struggled with depression since her school years, identifies deeply with the SK-II VS Series' key message of tackling societal pressures.
She referenced VS Machines, which explores a dystopian universe where human connection no longer exists. Featuring well-loved Japanese badminton duo Taka-Matsu (comprising Ms Ayaka Takahashi and Ms Misaki Matsutomo), the episode sheds light on society's never-ending chase for perfection – which threatens to reduce even the most vibrant individuals to mere machines.
The musician, actress and presenter shared that she appreciates how these short films spark conversations and "real stories". Ms Kheng saw a parallel in her life at how external pressures can often hinder one from feeling full, connected, happy and content.
She also identifies with the episode's themes of grappling with ideals of perfection. This can be seen at local workplaces, where individuals often bottle up emotions, put up a front and execute their responsibilities flawlessly – putting their mental health at risk.
"I think a lot of us can relate to VS Machines. Peak efficiency or functionality doesn't often allow for human 'errors' or 'faults'. However, we all understand that emotions fundamentally make life worth living," she said.
For the 21-year-old Ms Lee, the athletes' struggle to break free instead of "sticking with the programme" in an emotionless way left a poignant impression on her. "I love how the protagonists were freed from their robotic shells and demonstrated that nothing is impossible when we connect with our true selves."
VS LIMITATIONS: DEFYING SOCIETY'S EXPECTATIONS ON WOMEN
Having been cyberbullied by schoolmates before, Ms Lee knows how it feels to face the odds alone.
The SK-II VS Series explores this motif in episodes like VS Limitations, which bears testament to how the power of perseverance can defy the limitations imposed on us by various circumstances. Set in a steampunk world and seen through the perspective of Hinotori Nippon, the Japanese National Women's volleyball team, we see how teamwork and confidence can allow us to punch through obstacles set by the world around us.
The film posits that in order to overcome limitations, one must not only acquire the 'keys' to success through hard work and self-improvement, but also develop the mental fortitude to keep forging ahead.
Ms Lee particularly appreciated the show's scriptwriting and one specific line stood out to her. "The narration at the end of the film: '…The final key is your spirit. A strong attitude that knows no limits.' Even with power, strength and motivation, it's important for women to support one another because eventually, that is what allows us to go further and to all thrive."
Indeed, women can accomplish great things when they support one another. After all, a rising tide lifts all boats.
This idea of teamwork and community in VS Limitations left a striking impression on Ms Kheng. "Nothing is really worth winning or achieving if it's done on my own. The fun is in working things out with people, and basking in the shared experience and glory," she shared.
WHAT IT MEANS TO #CHANGEDESTINY
At the core of SK-II STUDIO's VS Series lies the imperative to #CHANGEDESTINY – a clarion call to women all over the world that they are not alone in the pressures they face, that destiny is not a matter of chance; it's a matter of choice.
"Currently, I think my biggest triumph is learning to distance myself from societal expectations. Finding space to see myself for who I am – with all my flaws and triumphs – to live life in a way that's congruous to my morals, and to really love and appreciate myself in ways that I value, is my way of changing destiny," said Ms Kheng.
As for Ms Lee, the VS Series has affirmed her conviction to take baby steps towards anchoring positive societal change by being a strong role model.
"Here's the thing about society now: It brainwashes us to compete with one another and compare ourselves. Society can be demeaning and may make you feel like you're not good enough," she said. "But that's all the more reason to change. To say: 'Hey, maybe two is better than one.' Instead of comparing, let's work together and emerge even stronger."
Learn more and become a part of the #CHANGEDESTINY movement. Watch SK-II STUDIO'S VS Series here. Find out more about the #CHANGEDESTINY fund where the skincare company will contribute US$1 (S$1.35) to the fund for every view of each SK-II STUDIO film, up to a cap of US$500,000.