Why so tense? 92 per cent of Singaporeans feel stressed. Are you one of them?
There's now a way to measure your stress – and reduce it – with OSIM's latest well-being massage chair. Brought to you by OSIM.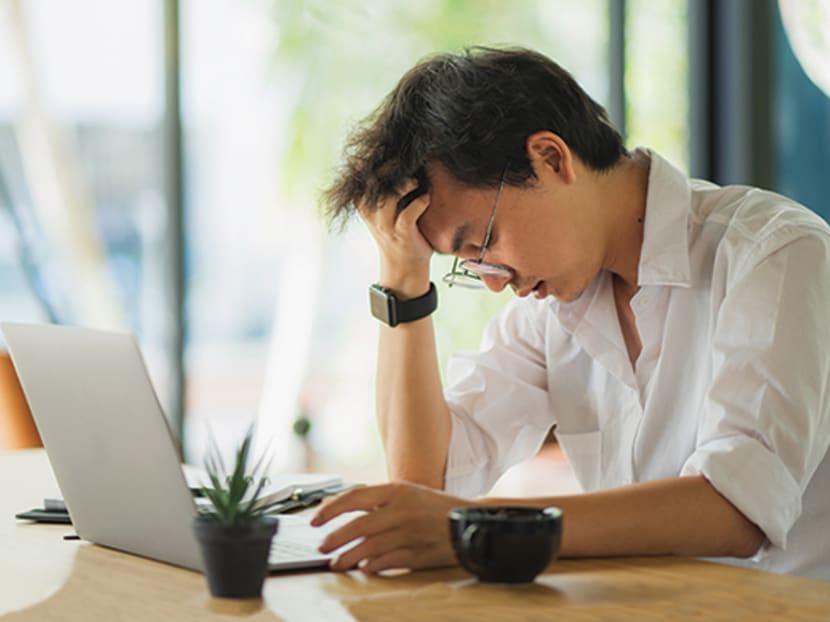 When we think of stress and its causes, we often think of them in very broad strokes – from work deadlines and relationship issues to general worry and lack. Blackdot Research lists topics like family, health and employment as the top areas of stress.
What many fail to realise is that attrition from small daily stressors can accumulate and also become a problem. Stress triggers can come in physical forms, such as environmental noise, as well as mental disturbances like smartphone notifications and incessant email requests. And they really add up.
Don't believe us? Take a seat in OSIM's latest uDream massage chair and let the in-built Body Tension BioSensors show you your personal stress readings. Actor Thomas Ong, who confessed to being stressed easily, found the uDream to be a useful tool in measuring his stress level. "I believe I will use this every day to monitor my well-being," he said.
And because the symptoms of stress can start ambiguously, emerging as headaches, muscle tension, digestive issues, mood swings and loss of appetite, it is a good idea to monitor your physical and mental states of being before more serious ailments manifest, like depression, cardiovascular diseases, diabetes as well as obesity.
ATTUNED TO YOUR BODY'S NEEDS
In a wellness survey conducted in 2020 by OSIM, a staggering 95 per cent of respondents acknowledged the importance of managing their own stress, but 50 per cent also cited the pandemic as a disrupter to their management routine. This makes having a home therapy programme that much more appealing.
Developed by Dr Thomas Burdon, a cardiothoracic surgeon from Stanford University, the OSIM uDream is equipped to measure your heart rate, respiration rate and heart rate variability through a biometric algorithm powered by artificial intelligence (AI) to calculate your Body Tension Score.
Incorporating the latest electrocardiogram (ECG) technology into the algorithm, the proprietary Body Tension BioSensors in the OSIM uDream then interpret the data and customise a massage ritual for you to lower that Body Tension Score.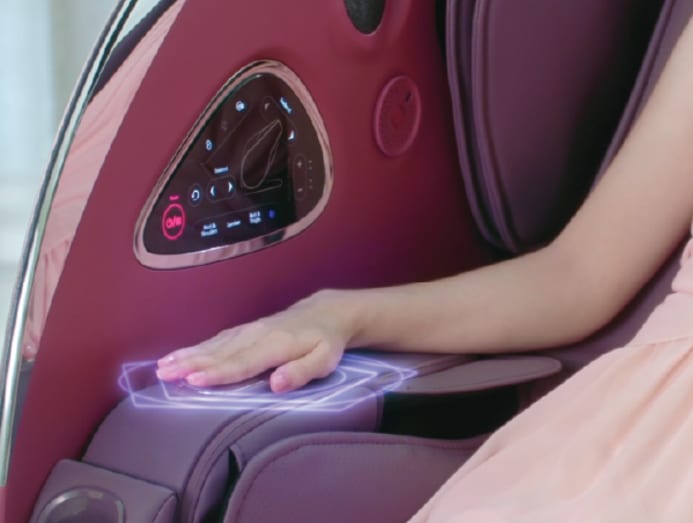 Ms Cassandra Tan, founder of byCaxs, is no stranger to being caught up with stressful work in her beauty business. "The OSIM uDream is a life-changer for me as my stress level was measured in just one minute. The technology is really impressive!"
And just like with blood pressure, you can now monitor your Body Tension Score on the uDream app. As you track the changes in the score, you'll be able to identify the significant events that trigger your stress response, and thus find a way to make mindful decisions on how to better cope and reduce the incidence of chronic stress.
RESPECT FOR ALL FIVE SENSES
So what makes the Osim uDream so revolutionary?
Blackdot Research found that Singaporeans tended to unwind by watching television (58 per cent), sleeping (52 per cent) or exercising (47 per cent). But with our five senses being subject to constant external overload, the uDream does a tit-for-tat, by adopting a full-sensory approach and filling your sensibilities with soothing therapy.
Imagine the most basic of massage spas, with just a massage table. Now, dim the lights and light some candles. Fill the room with soothing music and the sweet scent of diffused essential oils. And finally, complete the tranquil experience with a cup of herbal tea. See what a difference that makes?
The OSIM uDream elevates this idea, moving past just a massage chair experience and becoming a next-generation well-being pod by engaging all of your five senses.
Retreat to your escape by setting the mood light to your preferred spectrum – a forest or an oceanic cove, perhaps? With the room dimmed, it even feels like you've called upon your personal aurora borealis as the light softly colours your space. It's one feature that lifestyle influencer Lian Mei Ting found transformative. "I get to fill my home with my favourite colours and enhance my massage experience," she shared.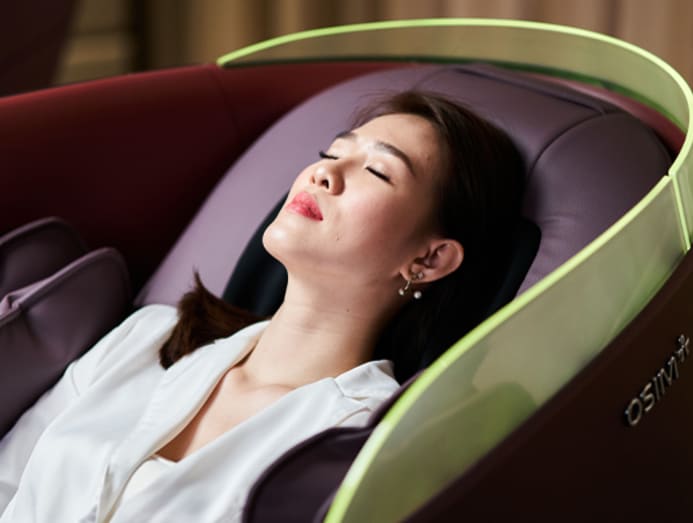 Next, be immersed in your own personal theatre, thanks to 3D surround speakers specially placed at 45 degrees towards you as you lay back in the chair. For lifestyle influencer Jamie Pang, she likened the experience to having her own "personal entertainment chamber".
As you pipe in the music of your choice, be enveloped by the third realm – the sense of smell. The Dreamscent Aroma Pods are capsules that emit gentle fragrances. One can choose to be in the presence of lush lavender fields for a therapeutic fix, or be awash in the warm, herbaceous scent of aromatic tea.  
All snug? Here's where Osim's signature massage technology gets to work. Experience a professional massage featuring the patented 4-hand Pro Massage and V-Hand Pro Massage for the upper body. Meanwhile, the newly-patented Power-Hips Massage will deliver a comprehensive lower body massage. Each knead is felt deeply, and reacts intuitively to loosen the knots as you sink into complete relaxation.
To complete the treatment, have a bite of the specialty lavender dark chocolate, which comes complimentary with the chair. Bursting with antioxidants, the ingredients work to lift and calm the mood as you emerge from your uDream session.
The full-sensory treatment and finely-engineered features are what make OSIM uDream the world's first 5-Senses Well-being Chair. With this chair, you can measure, monitor and manage your way to a healthier and more blissful lifestyle.
OSIM uDream can be yours from S$194 a month based on a 36-month instalment plan. Sign up for a complimentary AI stress analysis at OSIM and receive an OSIM uBrush Handheld Massager (worth S$39), while stocks last. Terms and conditions apply.