Winter wonderland: Eat, drink and explore Melbourne's coolest seasonal activities
Bask in the crisp air of winter as you enjoy what the city – and the Aussie state of Victoria – has to offer.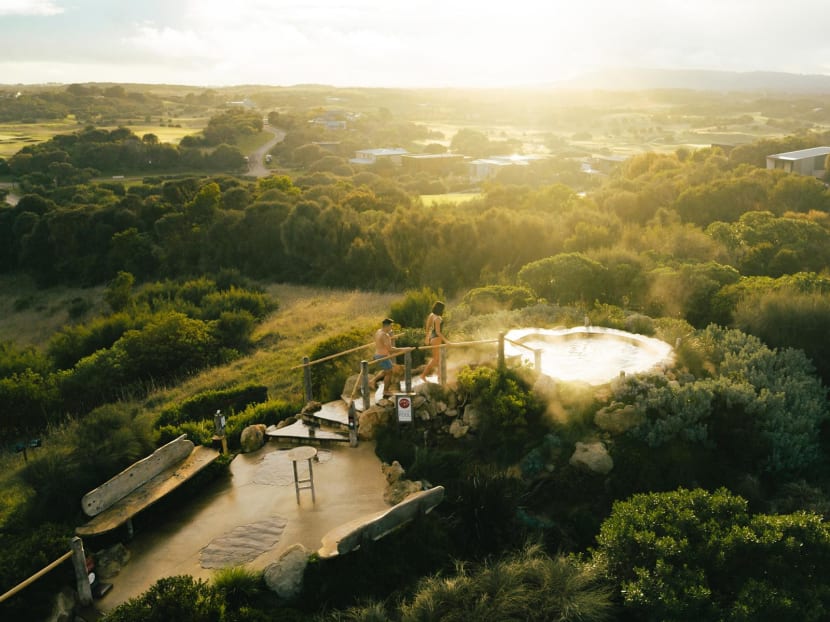 While the Northern Hemisphere swelters under the summer sun, the months of June, July and August bring winter to the Southern Hemisphere, making it a wonderful time to immerse yourself in an abundance of sensory experiences in Australia. 
Melbourne's vibrant coffee culture and iconic laneways need little introduction, but the city's diverse food and wine scene also leaves plenty for discerning gourmands to uncover – especially in Victoria, where some of Australia's top restaurants await.  
Victoria's natural wonders are equally captivating, with a diverse spectrum of spectacular coastal landscapes, rugged mountain ranges, ancient rainforests and hidden nature reserves for outdoor enthusiasts to explore.
Whether you're a first-time visitor or consider yourself practically a Melburnian, there's more to the capital city and its surrounding regions than meets the eye. 
VICTORIA'S BEST-KEPT FOODIE SECRETS 
Warm your belly with some of Victoria's finest dining experiences at award-winning restaurants, with menus that evolve with the seasons to reflect the produce at their best. 
Brae in Birregura, a regular contender on The World's 50 Best Restaurants list, boasts a creative menu that uses innovative techniques to elevate the flavours of produce harvested from its own organic farm. Over at Tedesca Osteria in Mornington Peninsula, discover an Italian-influenced menu that includes handmade pasta and fresh seafood within an intimate farmhouse setting.
Hidden within a quiet laneway in Geelong, you'll find IGNI and its wood-fired oven, which imparts a smoky touch to every dish, whether it be succulent cod fish or a delicate zucchini flower. For a serene escape, venture to Lake House in Daylesford, where you can take in expansive views of the lake while relishing autumnal classics like butter-poached pheasant and a truffle Pecorino tart. 
Prefer a more casual vibe? Cozy up beside a roaring fire at gastropub The Local Taphouse in St Kilda, with 20 different beers and ciders on tap, or The Rainbow Hotel in Fitzroy, known for its Steak Nights on Wednesdays that draw a loyal crowd. If your desire is simply a cup of exceptional coffee, some Melbourne institutions to check out include Seven Seeds Coffee Roasters, Market Lane Coffee and Aunty Peg's Roastery. 
For intrepid food enthusiasts, hit the road on the scenic Otway Harvest Trail – dotted with cafes, pubs and artisanal produce stores showcasing the region's bounty of locally farmed meat, organic fruit and vegetables, and cheeses. Alternatively, hop aboard the Q Train and dig into the seasonal degustation menu while taking in views of the Bellarine Peninsula – home to the Bellarine Taste Trail, where a trove of restaurants, cafes and wineries awaits.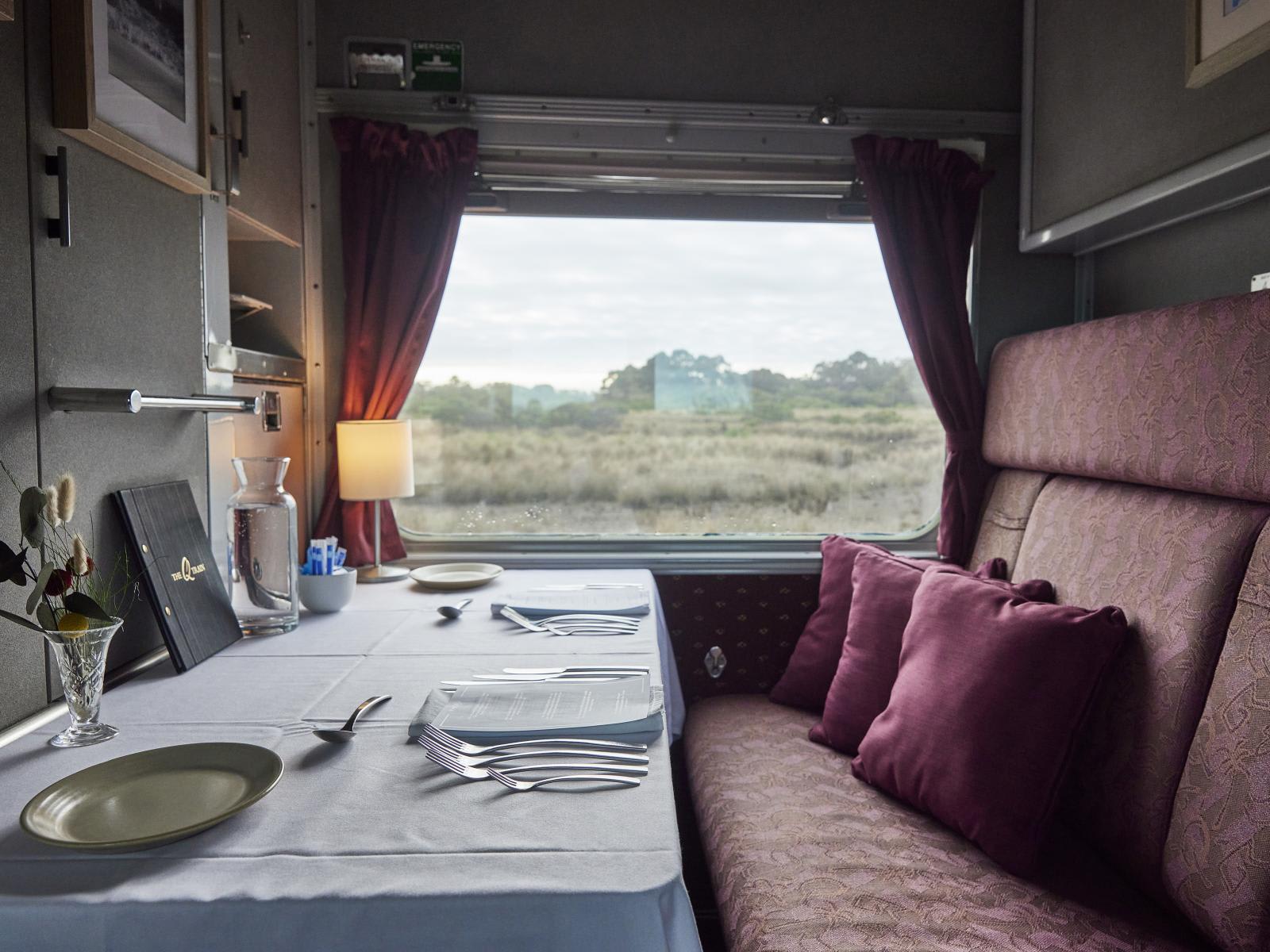 For those with a penchant for adventure, a truffle hunt is an absolute must. Delight in a unique wintertime experience at Red Hill Truffles in Mornington Peninsula, where you can forage for the prized treasures and enjoy a truffle tasting menu.
IT'S TIPPLE TIME 
Ready to travel for a drop? Sip your fill at Yarra Valley, Victoria's first wine region, featuring award-winning cool-climate varietals from wineries like Yarra Yering and Giant Steps Cellar Door. Then head south to Pinot Coast, where you can taste exceptional cool-climate pinot noir from renowned makers like Jack Rabbit Vineyard and Paringa Estate. 
A short drive northwest of Melbourne brings you to the Shiraz Central region, celebrated for its distinctive cool-spiced reds. Must-visit destinations include Redbank Winery in the Pyrenees and the Tuscan-inspired Vinea Marson in Heathcote.
Towards the northeast, the picturesque King Valley serves up Italian wines made by Italian migrant families who established wineries there. At winery-cum-guesthouse Politini Wines, sample varietals like prosecco, nebbiolo and sangiovese while experiencing the warm hospitality of the region.
If you're craving something beyond wine, Victoria's flourishing distillery scene offers an array of libations to suit every taste, whether you're seeking a refreshing gin and tonic or the perfect single malt.
Down the Great Ocean Road, Timboon Railway Shed Distillery – housed in a restored railway shed – is 15 minutes away from the coast, making it a great stop for travellers. Pop in to learn about the art of making single malt whiskey, and try local produce such as honey, strawberries, cheese and chocolates while you're at it.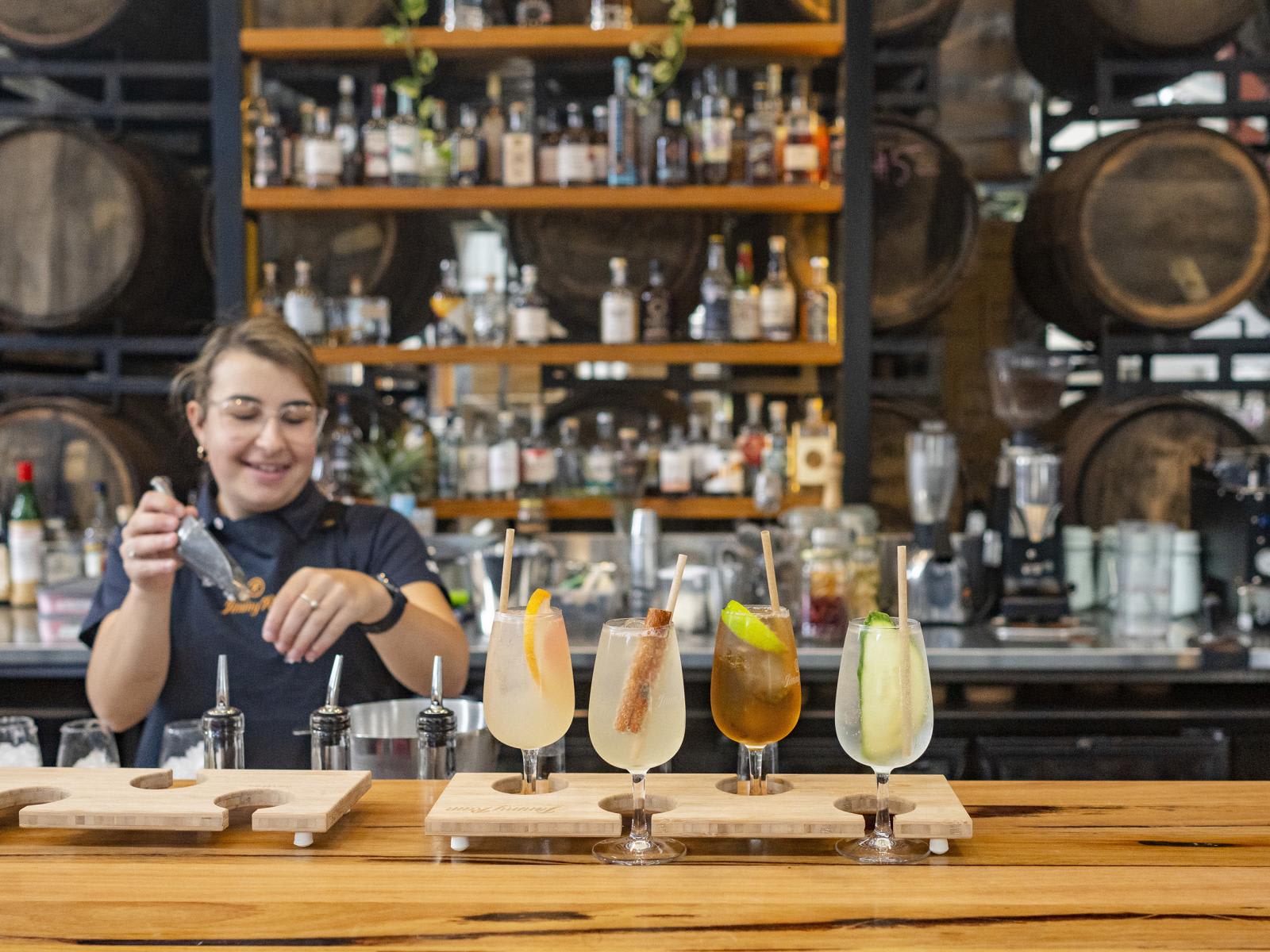 Gin lovers should head to The Whiskery in the Bellarine Peninsula, where you can sample five types of award-winning gin. A fantastic find in Mornington Peninsula is JimmyRum Distillery. Sign up for a guided rum tasting and finish off with lunch in the outdoor rum garden.
A WALK ON THE WILD SIDE
Nature is never too far away in Victoria. The glorious back beaches, scenic lookouts and abundant greenery of Mornington Peninsula are just a 90-minute drive out of Melbourne. Explore a collection of walking trails that cater to all levels, conveniently located near wineries and restaurants so you can indulge in a leisurely post-walk lunch. 
After a day of exploration, soothe those weary muscles with a dip in the area's natural hot springs. Luxuriate in the chic spa at Alba Thermal Springs and Spa or bathe by moonlight at Peninsula Hot Springs. Those seeking a wellness boost will find it in the Aurora Spa and Bathhouse's invigorating magnesium baths and thermal treatments.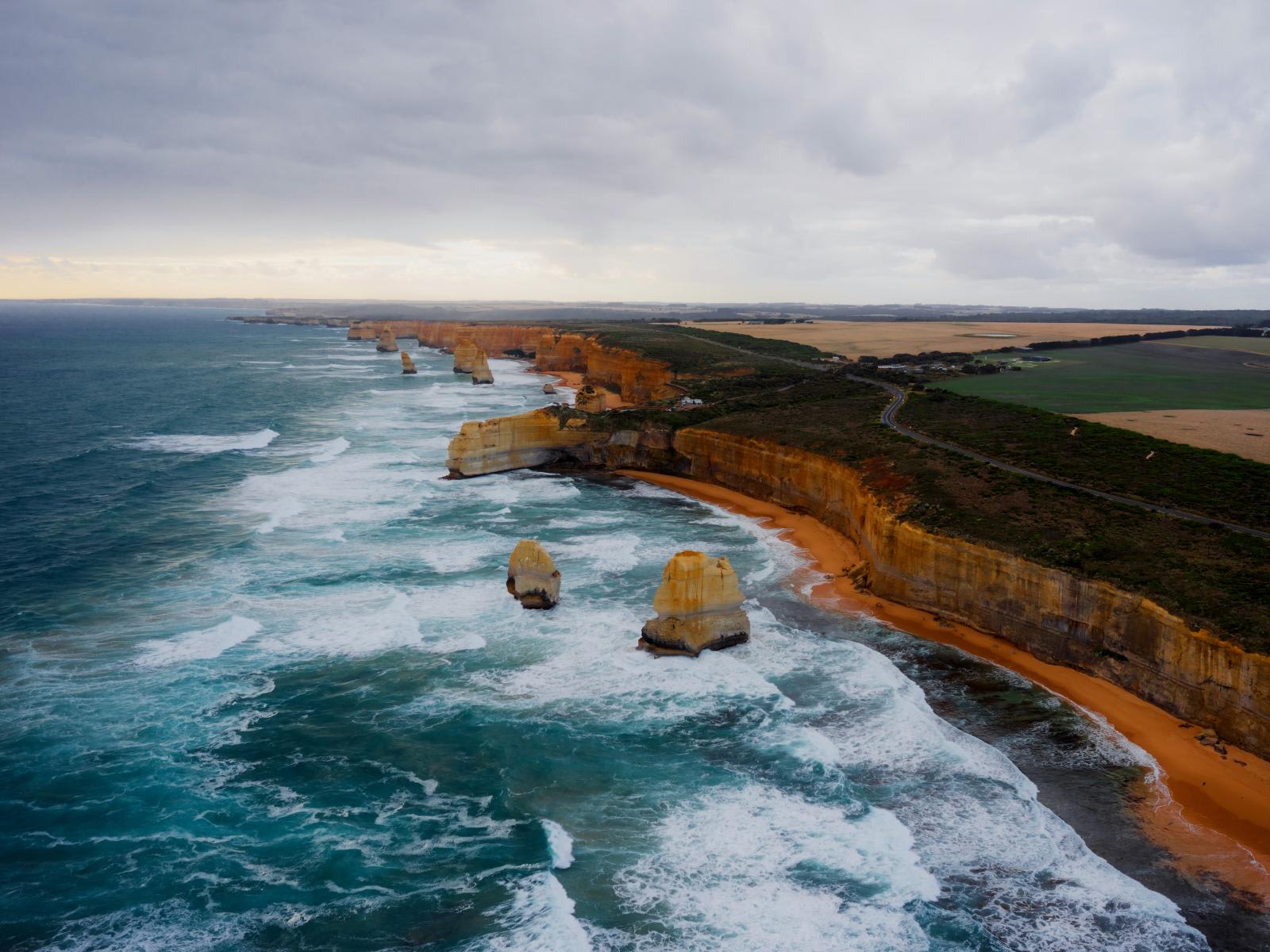 If you're up for a multi-day hike, take on the Great Ocean Walk and marvel at soaring cliffs, meandering estuaries and giant eucalypt forests teeming with wild kangaroos, wallabies and koalas. Shorter trails are available for those who desire something less strenuous. As a reward for completing the hike, you get to eat your way back to Melbourne on the Great Ocean Road food trail. 
Willing to go a little further? Head to Wilsons Promontory National Park on the southernmost tip of mainland Australia, where lush forests meet the crashing waves of the Bass Strait. You may even spot a wombat or two on the walking tracks that wind through this 50,000-hectare reserve. 
And if you've made it to Gippsland, check out Raymond Island, one of the best places in Australia to spot koalas in the wild. Unwind with a healing soak in the Metung Hot Springs and take in stunning vistas of the surrounding lake. After that, retreat to a safari-style glamping tent adorned with a king bed and private bathing facilities. 
Those who wish to celebrate the beauty of nature after dark should not miss Lightscape at the Royal Botanic Gardens, which is returning after a sell-out season last year. Be dazzled by light installations that transform the gardens into a whimsical wonderland as you bid the winter blues adieu.
Kick-start your winter vacation in Melbourne with more travel tips and inspiration from Visit Victoria and Tourism Australia.