Cool runnings and warm family ties help this ice-hockey mum balance family, work and sports
Here's how passion and strong family support are helping Kimberly Leng, a member of Singapore's national female ice-hockey team make it all work. Brought to you by Audi.
In our youth, we all dream; of writing best-selling books, of winning Olympic gold medals, or maybe of making big money as an entrepreneur.
Most of the time though, reality kicks in and we become preoccupied with day-to-day challenges like work, staying healthy, raising a family – and providing the best for them. More often than not, our dreams are shelved to gather dust.
Kimberly Leng refused to let that happen.
Despite a full-time job and parenting two children, she doggedly pursued her passion for ice-hockey, making it into Singapore's national ice-hockey team.
With her husband and two children's support, Kimberly has carted her sticks to countries including Thailand, Malaysia and the United Arab Emirates to take part in competitions, winning national honours.
BEGINNINGS, CHALLENGES AND JOYS
Kimberly started off as a skating enthusiast in her teens and could spend an entire day skating.
It was when she wanted to "explore skating at a higher level" that she was introduced to inline hockey – where players wear inline skates and use hockey sticks to shoot a hard, plastic puck into their opponent's goal.
Then someone asked – why not do this on ice?
"After that, I guess we never looked back on our decision to start the women's ice hockey team!" she said.
The team, which made its debut in 2014, has participated in competitions all over the world. Recent successes include clinching the bronze medal at the IIHF Woman's Challenge Cup of Asia in Bangkok in 2017.
For the team, this success did not come easy. Because they can use the ice rink only after normal business hours catering to recreational ice-skaters, their training times can start as late as midnight, and end at about 1.30am.
Equipment is costly and has to be ordered from overseas, and few people even know the team exists, much less their success in the rink.
"With limited exposure and publicity about the sport, it is tough to reach out to a bigger audience. We have mostly been relying on word-of-mouth and the players' personal social media feeds," she said.
But Kimberly will never stop championing ice hockey.
She loves the game and the adrenaline rush she gets from playing such a fast-paced sport. Then, there's the added benefit of being able to hang out with great teammates.
"Ice hockey is my antidote for life's stressful moments, taking my mind off work and household matters," said Kimberly.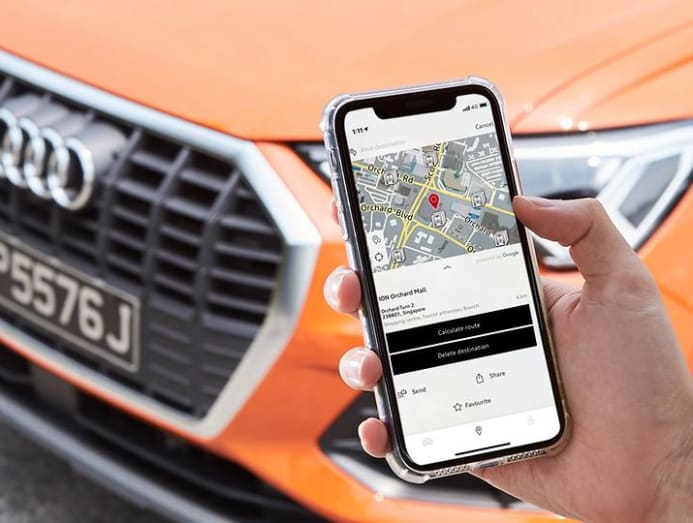 ENABLING THE DREAM
The bedrock that enables her to pursue her dreams? A supportive family.
Her husband and two children often travel with her when she competes overseas, and cheerfully support her when she has to train.
As her husband Kevin Ng put it: "She is the coolest mum on Earth!"
He said: "Being together as husband and wife, we are one entity. If I cannot support my partner in something she values and loves so much, it would be selfish and ignorant of me."
Compromises had to be made initially, especially when the children were younger. "Watching my children cry as I left for training is difficult at times," said Kimberly. "It really requires a lot of discipline and the right mindset in order to fulfil my role as an athlete."
But there is also a positive, silver lining to this.
Her children have also taken to the ice, spending time practising hockey instead of being glued to a mobile phone screen.
She added: "My kids are able to recognise that we all have commitments to honour. They understand that overcoming difficulties mentally, emotionally and physically can be done as long as you have the right mindset."
SMALL, WITH AN OUTSIZED PRESENCE
Lugging gear and family around isn't the work of a moment, and that's where a spacious ride helps. Think of it as the hardware that helps the family bond over their love of ice hockey.
And it's here that a car like Audi's new Q3 can fit the bill.
A spacious interior means that there's plenty of room for gear, family members – and perhaps even the kitchen sink – to get around in comfort and safety.
Kevin particularly loves the spacious boot. He quipped: "It's not just my wife, even the two children have hockey equipment!"
The Audi Q3's powered tailgate is a great help on days when there's a need to lug plenty of things around, whether it's groceries or sports equipment.
Its boot capacity ranges from 530 to 675 litres (the rear seats can slide fore and aft). This is 215 litres more than the previous model. The 40-20-40 split folding rear seats offer considerable flexibility and space. Folding all the seats down offers 1,525 litres of load-carrying capacity.
Kimberly added that she also loves the "techy" dashboard and how the Audi Q3 breaks design boundaries.
The cockpit features a full digital Audi virtual cockpit as well as a 10.1 inch touchscreen multimedia interface that allows control of most of the vehicle's settings, thanks to an intuitive, customisable interface.
While it is spacious, it also looks sporty and elegant. Noted Kimberly: "It reminds me of smaller-built players on the ice who are speedy yet intimidating in their own way."
Perhaps just like she is.
Click here to find out more about how technology and design create more desirable, connected cars.