Get extra care and protection for your loved ones with this new multi-purpose disinfectant
The new Magiclean Household Multi-Purpose Disinfectant prevents bacterial growth for up to 24 hours and boasts a fresh lemongrass fragrance. Brought to you by Magiclean Singapore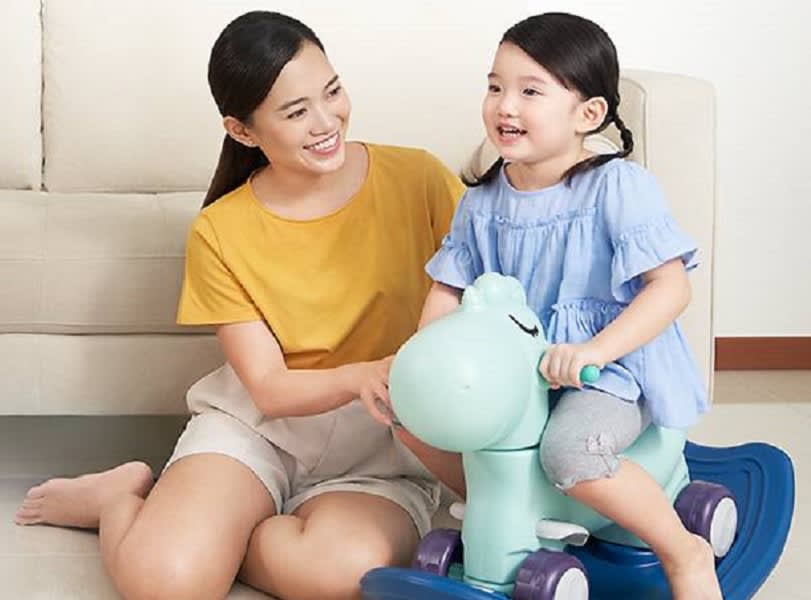 Think of three dirty spots in your home. Chances are, it was the toilet bowl, kitchen sink and the trash chute. While those are veritably hotspots, the fact is that there are many other zones to consider that are just as bad.
With home offices now a norm, workstations are a hotbed of germs – worse if one eats at the desk. Common contact spots like door handles, appliance remote controllers and surfaces such as dining tables and stovetops, are also teeming with bacteria. And with the COVID-19 pandemic in our midst, you don't want to take any chances. All the more so if you have young children at home – you'll want to shield them from nasty germs that may make them sick. 
To keep homes safe, Magiclean – the No 1 household cleaning brand in Singapore* – has launched the Magiclean Household Multi-Purpose Disinfectant. The new product efficiently disinfects as you clean, and lasts long beyond those wipes to bring protection up a notch for your whole family.
FEEL SAFE, SMELLS GREAT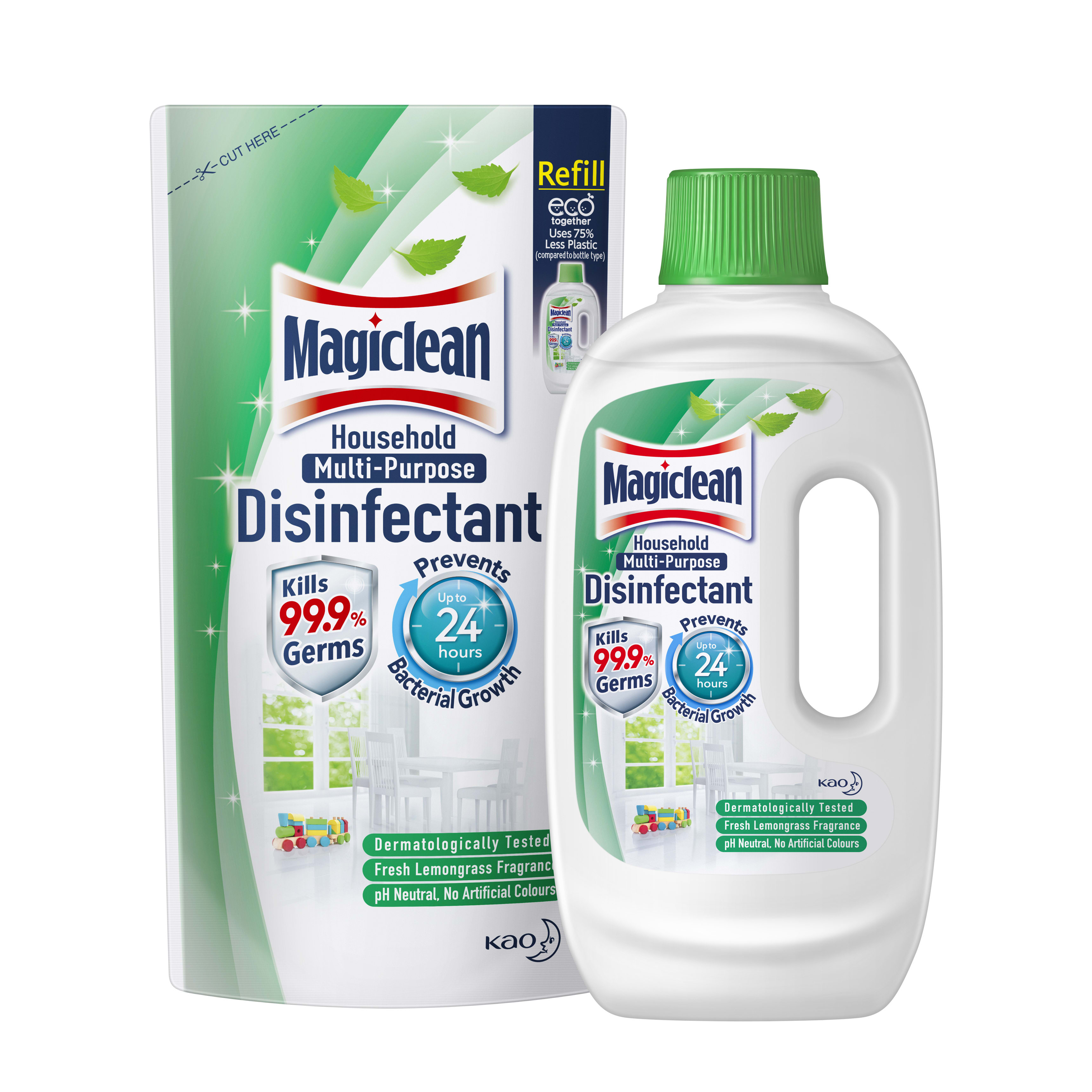 Magiclean Household Multi-Purpose Disinfectant is a powerful ally in your cleaning, because it not only clears out the bacterial source on your surfaces but continues to work its magic by leaving behind a layer of durable protection for your peace of mind.
According to Magiclean, the disinfectant kills up to 99.9 per cent of germs, including the COVID-19 virus and fast-multiplying strains such as E. coli, staphylococcus aureus, and influenza varieties like H1N1 and H3N2.
Microscopic E. coli, for example, multiply quickly when conditions are right - up to once every 20 minutes, for a whopping mass of 2,097,152 bacteria after just seven hours. While some types are benign, others can easily cause gut and stomach problems. Children who are less mindful of their hygiene can easily transfer this from their hands to their mouth, which is why the Magiclean Household Multi-Purpose Disinfectant is formulated to work long after you clean to offer protection of up to 24 hours.
And with the COVID-19 virus confirmed to be transmissible through the air, you'll want to wipe down any hard, non-porous surfaces, frequently used objects and your children's play or study area and toys.
All you need is a small cap of the formula in one litre of water to clean and disinfect, and as the formula dries, the sanitising benefits stay. With every whiff of the lemongrass fragrance, you'll be reminded that the household is now doubly safe.
You might think this level of clean means a harsh solution, but Magiclean's formula has been dermatologically tested to be gentle on the skin, with a neutral pH and no artificial colours.
KEEPING THE WORLD CLEAN
To suit all your household needs, Magiclean Household Multi-Purpose Disinfectant comes in three formats. 
The main 750ml bottle can be easily topped up with a refill pack – the first of its kind in the disinfectant market. The refill pack is a conscientious addition that not only helps you save money, but also contributes to sustainability efforts by cutting down 75 per cent less plastic as compared to the bottle.
For even more convenience in targeting those specific corners and objects, the disinfecting cleaner also comes in a spray format. More eco-friendly than its aerosol counterparts, the spray works the same – just spray, let the surface stand for a few minutes and wipe dry.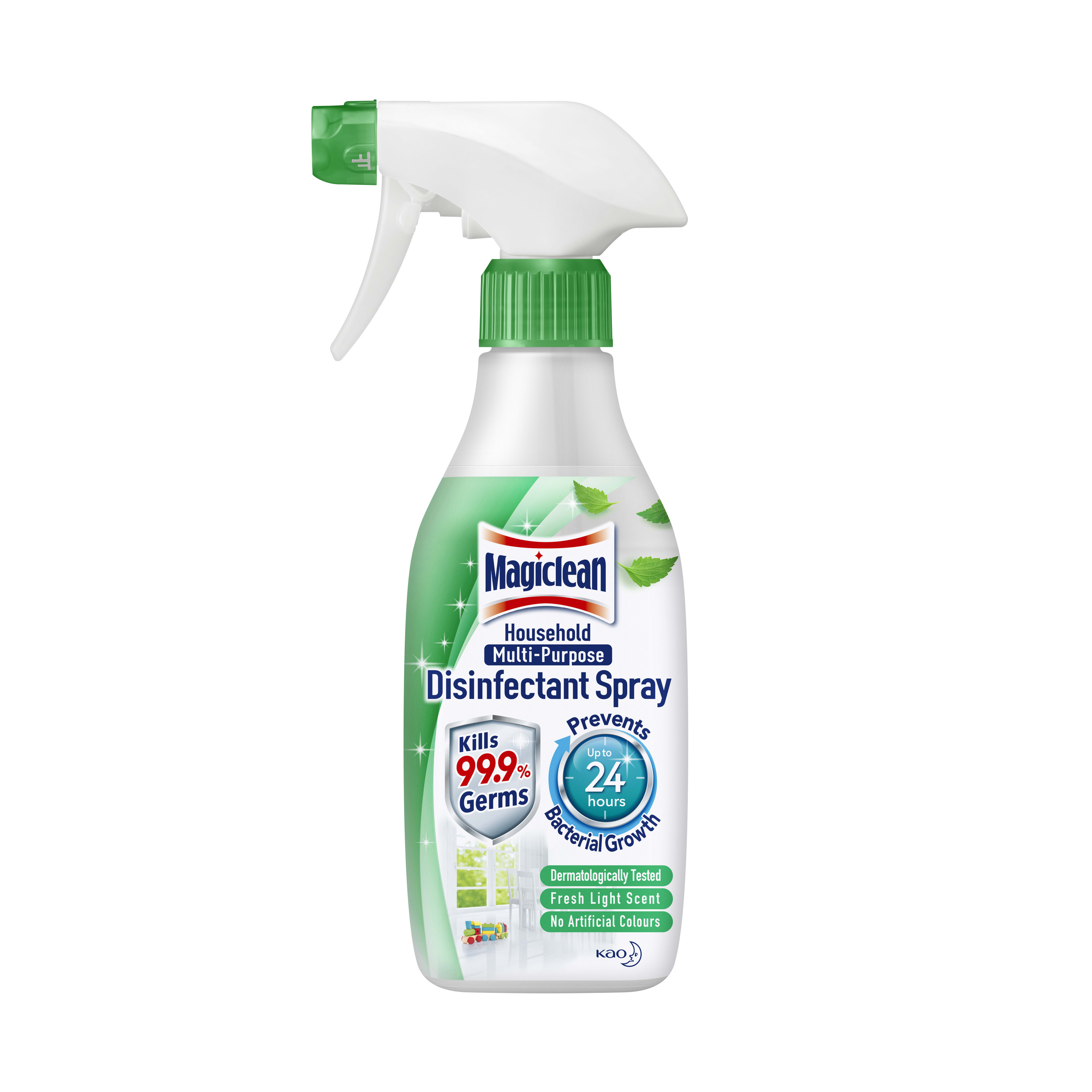 With the Magiclean Household Multi-Purpose Disinfectant, Kao Singapore has introduced a thoughtful formulation that grants an effective clean while destroying the invisible enemy lurking on surfaces. But more than just a clean, its approachable formula is gentle to use and comes with a joyful scent so your loved ones will truly enjoy the safe environment you create.
Enjoy an introductory price during the limited trial period. Bottle: S$6.95 (22% off usual price of S$8.95), spray: S$4.95 (17% off usual price of S$5.95), and refill pack: S$5.95 (14% off usual price of S$6.95). Available at selected outlets of NTUC FairPrice, Sheng Siong, Don Don Donki, Medi-Ya hyper/supermarkets and online retailers.
*Kao Singapore's calculations based in part on volume sales data reported by NielsenIQ through its Retail Index Service for the Toilet Care, Floor Cleaner, Household Cleaner's Kitchen and Bathroom Segment and Paper Wipes Category for the MAT (Moving Annual Total).