The breathtaking animated films in SK-II STUDIO's VS Series have powerful stories to tell
Social pressures, unrealistic expectations and self-doubt – many women are battling these forces in the modern world, but SK-II STUDIO's featured sportswomen are fighting to win. Brought to you by SK-II.
For over 40 years, SK-II has inspired millions of women to pursue their own destiny. The brand took this purpose to the next level in March with the launch of SK-II STUDIO, SK-II's first global film studio division, and its debut film The Center Lane – which touched hearts with the raw portrayal of Japanese Olympic swimmer and cancer survivor Rikako Ikee.
This time around, SK-II is on another mission to challenge the limits of storytelling with a new animated film series – VS. Brought to life by world-renowned animators, artists and production studios – including Platige Image, Passion Pictures and C3 – the VS Series consists of six films that combine the best of animation and live action to create an epic visual experience.  World-class Olympic athletes are illustrated in a face-off against their personal "kaiju" – or "strange beast" in Japanese – which represents a raft of social pressures they face: Trolls, image obsession, self-doubt, rules, limitations and machine-like mindsets.
Featuring the world's most decorated female gymnast Simone Biles; surfer Mahina Maeda; world-champion swimmer Liu Xiang; two-time table tennis Olympic medallist Kasumi Ishikawa; Olympic badminton gold medallists Misaki Matsutomo and Ayaka Takahashi and; the Japanese national women's volleyball team known as Hinotori Nippon, the VS Series sheds light on how these athletes transcend society's limitations and take destiny in their own hands. By extension, the films also flesh out the spectrum of social pressures faced by women all over the world in their personal and professional lives.
The vision for the VS Series finds its roots in #CHANGEDESTINY, which sits at the heart of SK-II's purpose. "#CHANGEDESTINY is not about the story of the brand. It's the story of our consumers and the pressures they face," said Mr Sandeep Seth, chief executive officer, Global SK-II.  
MELDING IMAGINATIVE AND REAL-LIFE INSPIRATION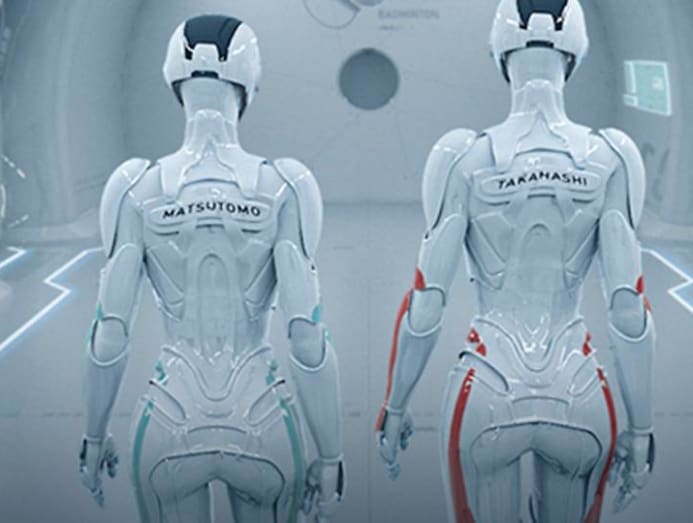 The VS Series films may each only be a few minutes long, but much ground has been covered in each film. The most defining part of each film is the mix of both live action and animation in its creation.
According to SK-II senior brand director Yoegin Chang, the medium of animation was key to bringing to life pressures faced by athletes while unpacking challenging ideas and issues affecting women in ways otherwise impossible with pure live action.
"Live action was critical to show the authentic personal story of each and every athlete whom we're partnering with. At the same time, some of these societal pressures that she's put under are very sensitive and can sometimes be much better visualised in the territory of animation. It was quite a journey – we learnt a lot on how animations get made, and it was many layers of work. But all in all, we like what we're seeing at the end of the day, when we get to the bottom of a human insight and borrow the power of imagination from creative and production houses, to bring to life a story that connects with diverse audiences," said Ms Chang.
The prestige skincare brand's key aim is to inspire change in the real world. The films start and end with live action shots of the athletes to remind us that though the VS Series may be a journey into worlds unknown, the problems they represent are still very much real, even for the world's strongest women.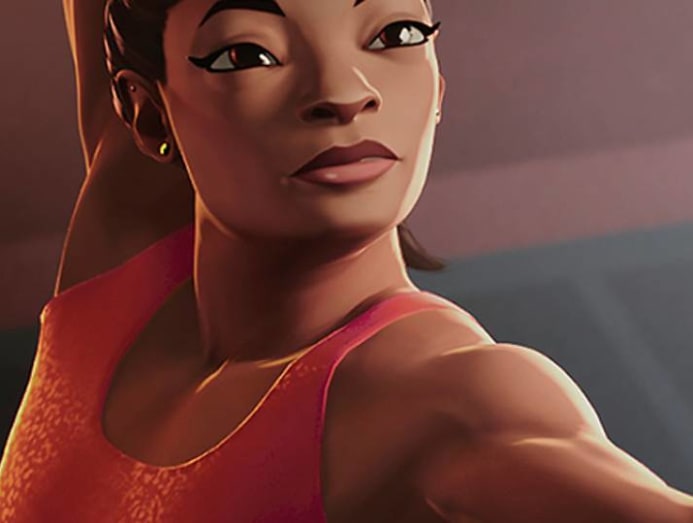 For example, in Simone Biles VS Trolls, the gymnast takes a strong stand against online trolls who attempt to shame her for not living up to their ideal beauty standards – a problem similarly faced by many women in Asia, who feel pressure for not being pale-skinned, straight-haired, or slender enough for social media. Despite all her successes, to see Biles at the receiving end of such negativity highlights a pertinent social issue that women face in the digital world.
Ms Chang pointed out that the VS Series grew organically from conversations the brand had with women athletes about their lives and the challenges they faced.
"We were looking for individuals who were willing to challenge some of the norms and share their human journeys with us," she said. "It's widely known that Simone Biles has been told all over the Internet that as a gymnast, her physique is different. It's not the most comfortable topic, but we were fortunate enough to find athletes who have the same goal as us and were willing to share their vulnerable side with women across the world."
RELYING ON THE LANGUAGE OF FILM TO START A DIALOGUE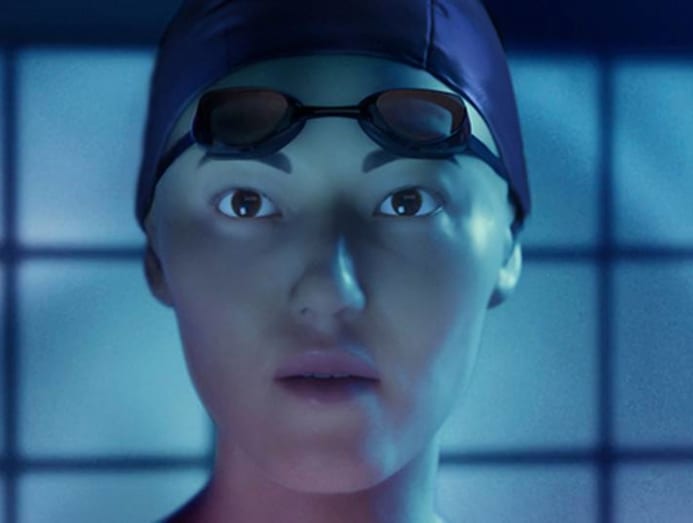 It is the pursuit of authenticity that makes the VS Series powerful and thought-provoking, said Ms Chang. Most women can identify with the themes in at least one of these films. Be it Kasumi Ishikawa's journey to the top as she battles intense self-pressure, or Mahina Maeda's conviction to pursue what she loves despite not fitting traditional beauty standards; the athletes' epic battles show us the universal pressures that women face, and what's possible if we choose to rise to the challenge and take destiny into our own hands.
Said Ms Chang: "We're hoping that the films will spark a thought, a question or a discussion in our audience about tackling their own kaiju."
The quest for perfection, the obsession with beauty, and the struggle with other people's opinions are issues women face globally. As the VS Series shows, these problems are often exacerbated by technology and social media. According to Mr Seth, the ultimate goal of the VS Series is to inspire women who are facing similar pressures to take a brave step forward.
"We all have monsters that keep us away from our dreams. The one line that best summarises this series is: Destiny is not a matter of chance, it's a matter of choice. And we're hoping every woman harnesses that choice because it's her destiny she's shaping."

Learn more and become a part of the #CHANGEDESTINY movement. Watch SK-II STUDIO'S VS Series here. Find out more about the #CHANGEDESTINY fund where the skincare company will contribute US$1 (S$1.35) to the fund for every view of each SK-II STUDIO film, with a cap of US$500,000.