The perks of membership: NTUC celebrates 60 years of community with a bonanza of benefits
Members can expect perks such as special rates for health screenings, grocery discounts and insurance. Brought to you by NTUC Membership.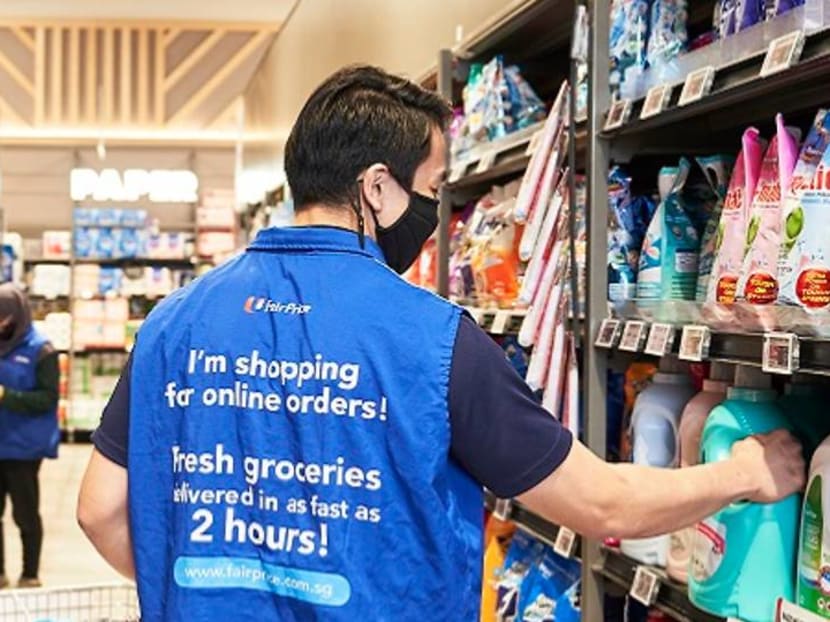 Singaporeans who grew up in the 80s and 90s have a shared memory – visiting NTUC FairPrice as a child with their parents for the weekly supermarket run, queuing to pay and hearing the cashier ask: "NTUC member?" Their parents would hand over a red and white plastic card to accumulate precious points.
For many, that was the earliest impression of the National Trades Union Congress (NTUC) – an organisation that helped Singaporeans lower their cost of living. For others, NTUC stepped in to help when their parents faced retrenchment or unfair treatment in the workplace, while some received union vouchers to help them purchase school essentials.
Since its founding in 1961, NTUC's commitment to workers has not wavered. It has kept pace with the needs of employers and employees by launching initiatives such as the Union Training Assistance Programme that allows NTUC members to defray costs of training, encouraging them to go for skills upgrading courses as well as career coaching schemes to help Singaporeans grow and thrive in a fast-moving economy.
Singapore's socio-economic landscape has dramatically transformed, and so have Singaporean lifestyles. NTUC has continued to work with partners to secure discounts and provide benefits to match the diverse needs of its members. To celebrate 60 years since its founding, NTUC has launched a slew of membership privileges that will delight Singaporeans of all ages
HEALTH AND WEALTH
With the ongoing COVID-19 pandemic, keeping ourselves and our families healthy is a priority for many. While there have been improvements in life expectancy, the rising costs of living have made healthcare and dependent protection more complex and unpredictable. 
Dedicated to its members' well-being, NTUC is offering members' rates for health screenings at NTUC Health Family Medicine Clinic and basic dental services at NTUC Health Denticare as part of its 60th anniversary celebrations. The latter includes consultation, scaling and polishing, fillings, simple dentures, extractions and in-office teeth whitening.
To support long-term wealth planning, members can enjoy zero per cent advisory fee on the newly launched Fullerton MoneyOwl WiseIncome Fund among other privileges with MoneyOwl, an NTUC social enterprise dedicated to providing comprehensive financial advice for people.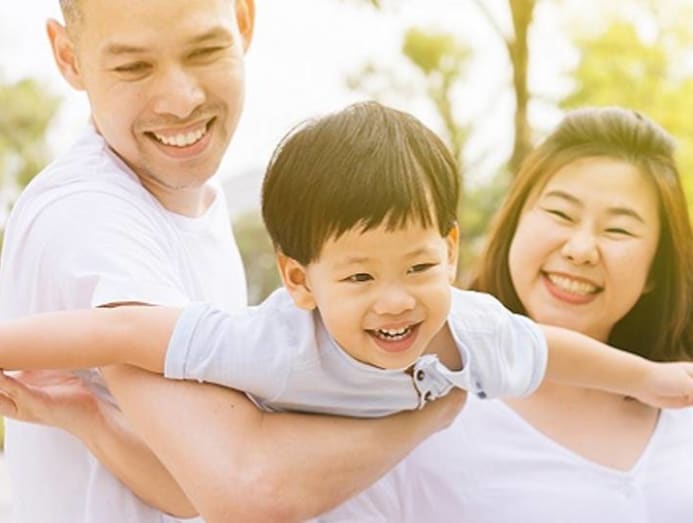 If you are looking for an affordable life insurance plan, sign up for LUV Term Life Insurance by NTUC Income and receive complimentary S$50,000 basic cover for the first year worth up to S$228. Promotion terms and conditions apply.
YOUR DAILY ESSENTIALS
True to its roots, NTUC understands that lowering the cost of living is important to many Singaporeans. Whether you are single or supporting a multi-generational family, we all want to save on daily essentials.
Cut the queue and enjoy savings across a wide range of fresh produce, household goods and more, delivered right to your doorstep with FairPrice Online. First-time users enjoy S$12 off with a minimum spend of S$80.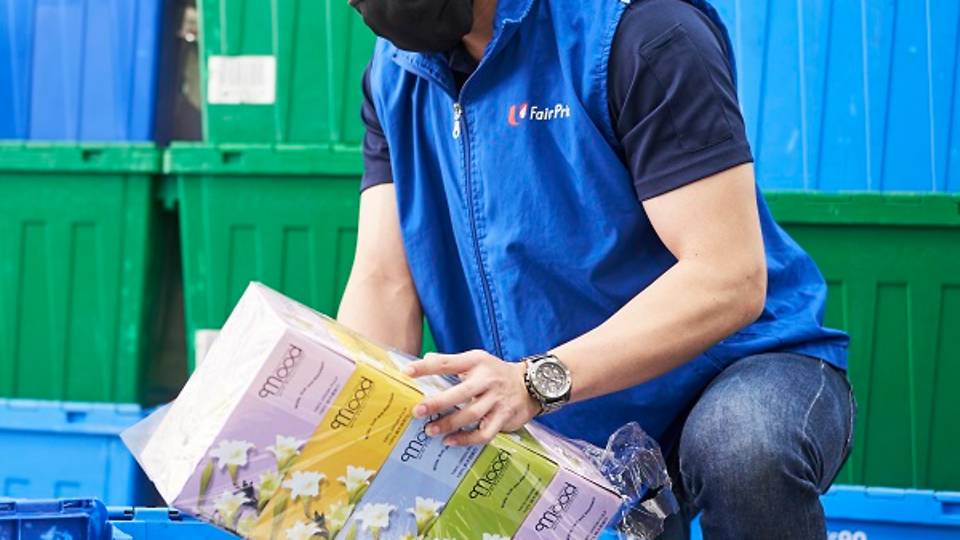 If you're upgrading your smartphone or seeking a robust phone plan with 5G connectivity, check out StarHub's exclusive deals and privileges for NTUC members. Members enjoy up to S$200 off handsets and 12 months of Disney+ at no extra cost. That's not all, you get 20 per cent off monthly subscriptions for up to four mobile lines and free 300 minutes when you sign up for a two-year StarHub Mobile+ plan. 
Additionally, NTUC members can get an exclusive 2Gbps fibre broadband plan at just S$56.90 a month, S$6 off the usual price. The Starhub broadband offer also includes one unit of the Smart WiFi Pro worth S$399 for new and recontract customers, as well as a year's worth of Disney+ and free service installation and activation.
ENTERTAINMENT AT YOUR LEISURE
Later on, when restrictions are slowly lifted, treat yourself and loved ones to a day out of fun.
Explore the natural world at Wildlife Reserves Singapore, where NTUC members get S$60 off Wildlife Tours across the Singapore Zoo, River Safari, Jurong Bird Park and Night Safari. Visit other attractions such as the Singapore Flyer where members get S$6 off the usual price of S$40 for tickets to the Singapore Flyer and the Time Capsule or the iconic cable car rides at Mount Faber.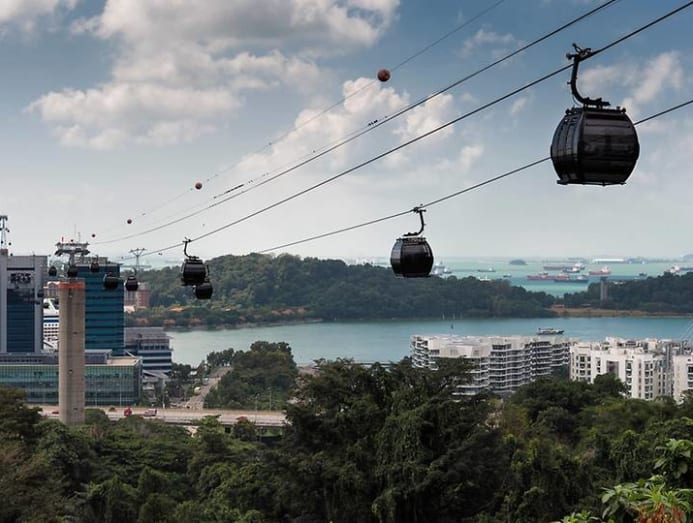 NTUC members get 55 per cent off the round-trip Cable Car Sky Pass and Madame Tussauds Singapore package or round-trip Cable Car Sky Pass and Trick Eye Museum package. Both packages include one Cable Car retail item for you to choose.
For those who are looking for a change of scenery for more than a few hours, Agoda is offering an 8 per cent discount on all hotel bookings for NTUC members.
In the meantime, as Singaporeans spend more time at home, opportunities to keep boredom at bay are increasingly precious. Expand your entertainment options with CATCHPLAY+, a streaming service that serves Hollywood blockbuster movies, exclusive independent films and drama series from around the world on demand. NTUC members enjoy a six-month subscription for just S$6 – a steal if you love staying on top of the latest English, Asian and Taiwanese dramas.
Make your workspace more ergonomic and productive. Be it a home or office desk setup, Logitech has a variety of computer mice, keyboards, headsets and webcams to help you work more efficiently. NTUC members get S$5 off with a minimum spend of S$25 from the Logitech Official Store on Shopee.
THE LOVE OF LEARNING
Since the country's founding, Singapore's economic transformation has been a shining example on the world stage. Its success can be partly attributed to Singaporeans' keen interest in upskilling themselves to match the rapid pace of change. In that spirit, NTUC has collaborated with top education providers to offer learning opportunities for all ages.
Education and training provider NTUC LearningHub offers up-to-date courses relevant to a wide spectrum of industries. To celebrate NTUC's 60th anniversary, it is offering members an LHUB GO 60-course package for just S$6, more than a third off the usual price of S$26. The package is a curation of courses – each teaching competencies coveted by employers – designed to help jobseekers and employees stay competitive in the job market. Upskill yourself on digital transformation, technology, personal development, health and safety, and adaptive skills through research-backed on-demand training.
Parents looking to enrich their children's learning journey may be interested in Seed Institute's Scientific Techniques Explained to Parents Simply (STEPS) programme. The programme provides practical tips tailored to children's learning milestones. NTUC members enjoy a free Early Experiences Matter one-hour webinar worth S$20 when they sign up.
Encouraging the love of learning from a young age is made easier with a wide range of books and educational toys on the GoGuru online bookstore by Times. Not limited to just kids, adults can also shop for bestselling non-fiction and fiction titles. For NTUC members, enjoy S$6 off with a minimum spend of S$40.
Learn more about NTUC's 60th Anniversary privileges, just for members. Not an NTUC member yet? Sign up now and receive a complimentary OTO Ginnie Beanie worth S$108. Terms and conditions apply.