What artisan craft and facial aesthetics have in common: A hyper-personal approach to beauty
Looking good may come in many forms, but Ultherapy's Hyper-Personal Lift campaign – a collaboration with Bynd Artisan – says what ultimately matters is your own personal definition of beauty. By Ultherapy X Bynd Artisan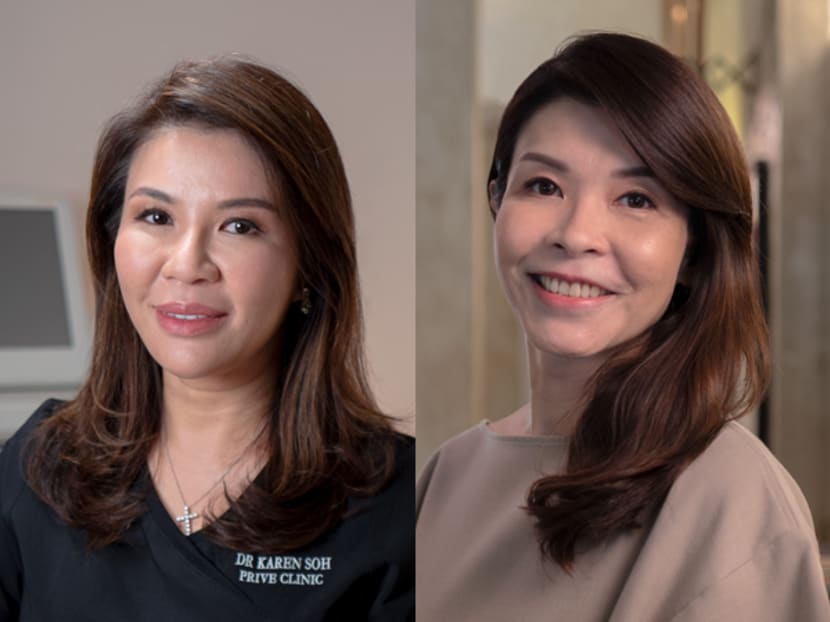 Wanting to look the same as everyone else is so last millennium. Studies have shown that as women age, they desire confidence in their appearance, not generic youthfulness. Women are ready to celebrate the beauty of their own unique features, with an emphasis on personal grooming and gentle self-care.
Non-invasive procedures like Ultherapy's Hyper-Personal Lift treatment complement this individual-focused approach by offering a customised treatment plan to lift the skin on the neck and brow as well as under the chin, and to improve the appearance of fine lines and wrinkles on décolleté.
To showcase this fresh, empowering approach to beauty, Ultherapy is collaborating with homegrown craft atelier Bynd Artisan on the Ultherapy Hyper-Personal Lift campaign.
The first 150 customers to complete an Ultherapy treatment at an Ultherapy-certified provider during the campaign period can redeem an Ultherapy X Bynd Artisan leather pouch. Worth S$230, the exclusively designed pouch is made from European full-grain cowhide leather in Bynd Artisan's bestselling taupe colourway. Customers will be able to personalise the pouch with their name or initials.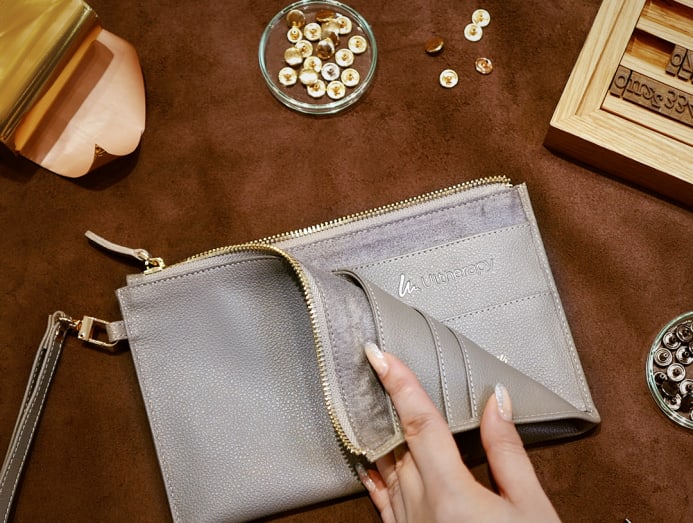 While at first glance, Bynd Artisan and Ultherapy offer very different products and services, both brands are in the business of people. The art of personalisation is ingrained in both the crafts of Bynd Artisan and Ultherapy, whether it's helping to design a leather gift for a loved one or achieving one's ideal vision of beauty.
TAKE OWNERSHIP OF YOUR BEAUTY
According to Bynd Artisan co-founder Winnie Chan, beauty should be defined by each of us, not the mass market. She said: "I believe people of all ages are reshaping the beauty industry and are in search of personalised care. This is the core of Ultherapy's Hyper-Personal Lift treatment – to allow individuals to achieve their own version of beauty."
Prive Clinic medical director Dr Karen Soh agrees, explaining that customising aesthetic treatments to the needs of each customer is essential for the most effective results.
"Every patient's beauty needs vary and it is important to provide tailor-made solutions to add more value to their overall experience," she said. "As every patient's facial anatomy, gender, age and skin type vary, certain areas may require different or more treatments."
Cleared by the United States Food and Drug Administration (FDA), Ultherapy is a treatment that targets specific skin layers without disrupting the surface. It consistently and precisely delivers micro-focused ultrasound energy to collagen-rich tissues at three specific depths below the skin's surface – 4.5mm, 3.0mm and 1.5mm. This triggers the body's natural regenerative process of producing collagen, resulting in the lifting and tightening of skin, as well as the reduction of fine lines and wrinkles.
Dr Soh added: "Ultherapy also stands out as it has real-time visualisation capability. This lets us see which layer of tissue we are treating to ensure accurate placement of ultrasound energy to where it is most beneficial."
A CURATED TREATMENT PROCESS
Ultherapy's Hyper-Personal Lift treatment offers a personalised plan to lift the skin on the neck and brow as well as under the chin. Video: Ultherapy X Bynd Artisan
At Prive Clinic, Ultherapy Hyper-Personal Lift is carried out using the three-step See-Plan-Treat Protocol.
In the See stage, a pre-assessment of the patient's skin with ultrasound visualisation is conducted by the doctor to identify the depth of target tissue layers in each treatment area. Next, in the Plan stage, a detailed treatment map planned for each target area is created using information from the See stage. In the Treat stage, the doctor carries out the personalised treatment plan by safely delivering ultrasound energy to where it will be most beneficial.
According to Dr Soh, many patients with heavy jowls or a double chin have undergone Ultherapy to target these areas. Dr Soh herself has experienced Ultherapy, describing the process as "very reassuring, hyper-personalised to my skin and areas to treat".
She said: "With the planning steps included, the treatment process may take a slightly longer time, but it is worth it as more time, effort and planning are put into the procedure. This ensures optimal results for the patient."
For Ms Chan, Ultherapy is a reward she has treated herself to consistently every one and a half years, as well as a gentler way of maintaining her appearance by reducing the signs of long working hours.
"Ultherapy's Hyper-Personal Lift provides a one-of-a-kind experience for each customer through the curated and tailored treatment process," she shared. "With it, my eyes look more alert and my face more sculpted. The best part is that I can go home without my husband knowing I've done aesthetic work. I just look fresher, and he couldn't pinpoint why!"
Be one of the first 150 customers to complete an Ultherapy treatment (minimum nett amount of S$3,000 before GST) at an Ultherapy-certified clinic from now onwards and redeem an exclusive Ultherapy X Bynd Artisan personalised leather pouch worth S$230. Learn more about Ultherapy Hyper-Personal Lift.