Why you need to up your eye cream game more than ever in this mask-wearing era
The new Advanced Génifique Yeux Eye Cream harnesses the power of microbiome science to keep your peepers looking brighter and younger. Brought to you by Lancôme.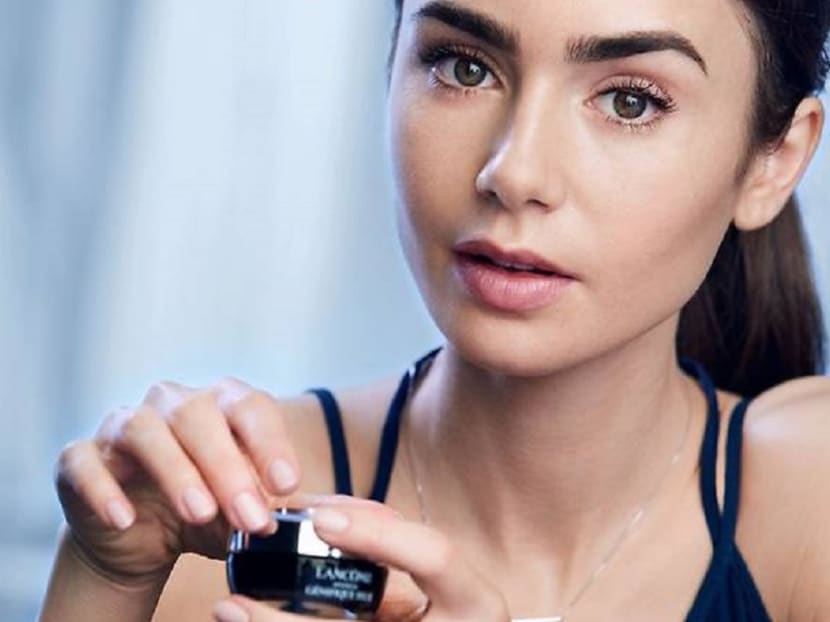 The newly cultivated norm of mask-wearing has brought forth a flurry of beauty concerns and led us to re-look our beauty regimes. With masks covering most of our faces, the eyes – the windows to our souls – have become the main visible feature to others.
Not surprisingly, many women are taking a closer look at eye care, and making it a priority in their daily skincare routine. Already delicate in nature, the eye area now has to contend with changes in temperature and humidity, with condensation rising from under the masks and reaching the eye contours.
WHY THE EYE AREA IS SO DELICATE
If you consider how we blink around 10,000 times a day, you will be able to understand the strain exerted on our eyes and the surrounding area.
Also, skin here is three times thinner than that on the face, making the eye contour even more vulnerable to stresses. The translucency of skin makes underlying blood vessels appear more prominent. This problem worsens with the constant use of electronic devices and extended screen time, leading to eye strain that causes blood vessels to enlarge, increasing the visibility of dark circles under the eyes. 
In addition, factors like constant UV light exposure, pregnancy and genetic predisposition can cause excessive pigmentation, resulting in brown patches around the eyes.
Additionally, with the passage of time, a loss in fat and collagen can lead to a reduction in firmness and elasticity, causing droopy eyelids and a haggard appearance. This fragile area ages faster and earlier, resulting in the formation of fine lines and wrinkles as early as in the twenties for some of us.
As such, we appear more tired and less youthful if we do not take care of the eye area.  
FOR EYES THAT ARE BRIGHTER AND MORE YOUTHFUL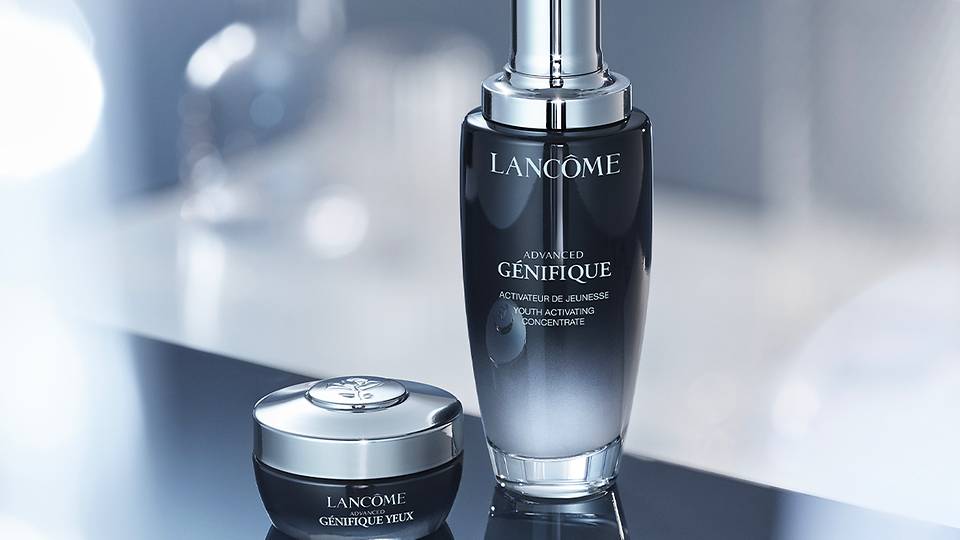 Our skin has microbiome, which serves three main roles: It is your skin's first line of defence from external aggressors; it regulates some key skin reactions; and it helps repair skin.
Based on its understanding of how skin microbiome varies according to the different parts of the body, beauty brand Lancôme has discovered a microbiome unique to the eye contour.
Leveraging this discovery, Lancôme has unveiled the new Advanced Génifique Yeux Eye Cream, a light-infusing cream that acts on the eye contour's unique microbiome, strengthening the delicate skin barrier and protecting the area from pollution.
The eye cream features a unique complex of three prebiotics to create an ideal environment for skin microbiome, which can become unbalanced when subjected to factors such as ageing, changing temperatures and the use of harsh makeup removers. The cream also contains four probiotics to further fortify the skin barrier.
Other ingredients in the formula include buckwheat seed extract and hyaluronic acid to target dark circles and loss of volume in the eye area, as well as chlorella vulgaris, a microalgae that helps skin look more luminous and vascular disorders less prominent.
The Advanced Génifique Yeux Eye Cream also aims to brighten and even out skin tone with a stable derivative of Vitamin C that is made from plant materials like corn and potato, through a process that uses minimum energy and water and generates minimum waste.
A GAME-CHANGING TEXTURE – SILKY, VELVETY AND NON-STICKY
Bringing its revolutionary ingredients and formula to the fore, the Advanced Génifique Yeux Eye Cream comes in a unique texture that sets a new standard for eye creams.
The iridescent pearly-white gel-cream feels velvety and silky on skin and is quickly absorbed, leaving the eye area feeling weightless and hydrated, with no sticky feel. To further blur out imperfections and mattify skin around the eyes, the formula contains mica, alumina pearls and a white mineral pigment. 
Exclusively for CNA Lifestyle readers, flash this story at Lancôme stores and receive a complimentary Advanced Génifique serum seven-day trial kit with purchase of the Lancôme Advanced Génifique Yeux Eye Cream. Lancôme Advanced Génifique Yeux Eye Cream (15ml) retails at S$110 at Lancôme stores, Sephora and Lazada (LazMall).