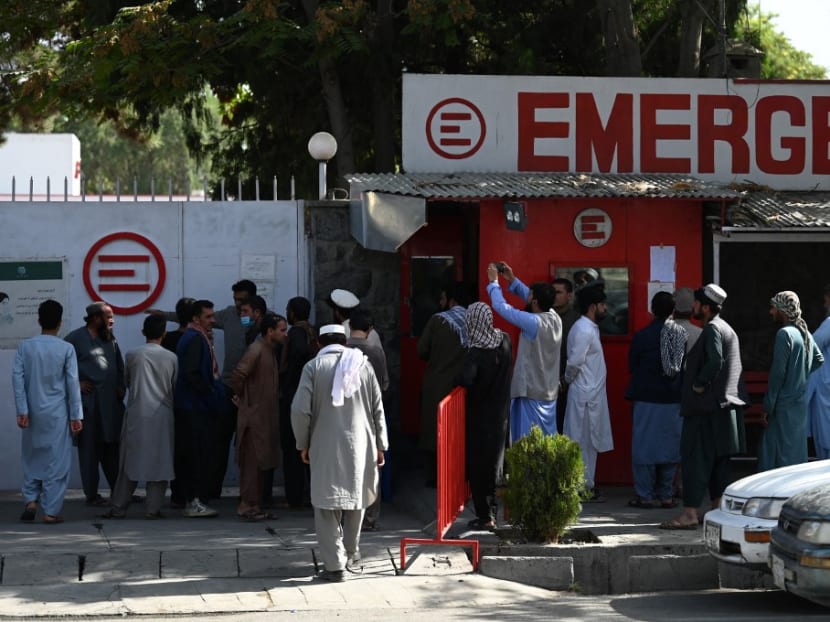 US military forces, who have guarded Kabul airport, are due to withdraw on Aug 31, leaving a vacuum.
Turkey has not made a final decision on a Taliban request for support to run Kabul airport after foreign forces withdraw over security concerns and uncertainty in Afghanistan, President Tayyip Erdogan said on Friday, adding talks were still under way.
Insurance rates for flying into Afghanistan had "skyrocketed at prices we have never seen before" in the 12 hours since the blasts, Brennan said.
"So we are trying to jump through that hoop at the moment and once we have addressed that we will hopefully be airborne in the next 48 to 72 hours."
About 97 per cent of the health facilities across Afghanistan monitored by WHO are functioning, he said.
"The more sobering news is these health facilities are rapidly running out of medical supplies and WHO is not currently able to meet these needs."
Some health care workers, some of them women trained in recent years as midwives, nurses and doctors, have fled, adding to the "enormous brain drain" from the country, Brennan added.