KUALA LUMPUR: AirAsia has been named the world's leading low-cost airline for the sixth year running at the World Travel Awards (WTA).
AirAsia group heads Suhaila Hassan and Audrey Progastama Petriny accepted the awards on behalf of the company at a gala ceremony in Portugal, the airline said in a statement on Saturday (Dec 1).

The budget airline emerged top in the category after receiving the most votes from travellers and industry executives, ahead of Southwest Airlines, JetBlue, Ryanair and several others.
The airline also took home the award for world's leading low-cost airline cabin crew for the second time in a row.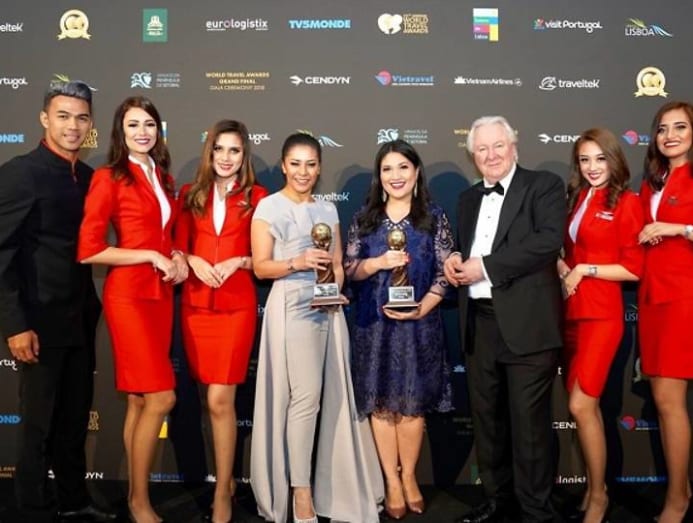 AirAsia Group CEO (Airlines) Bo Lingam said: "In addition to a slew of digital initiatives, such as our Fast Airport Clearance Experience System (FACES) facial recognition boarding system and Freedom Flyer Programme, we've built up our Customer Happiness team to ensure we continue to improve on our ability to serve and amaze our guests, who demand frictionless, responsive customer support at a touch of the button on the go, and we are working hard to deliver that."