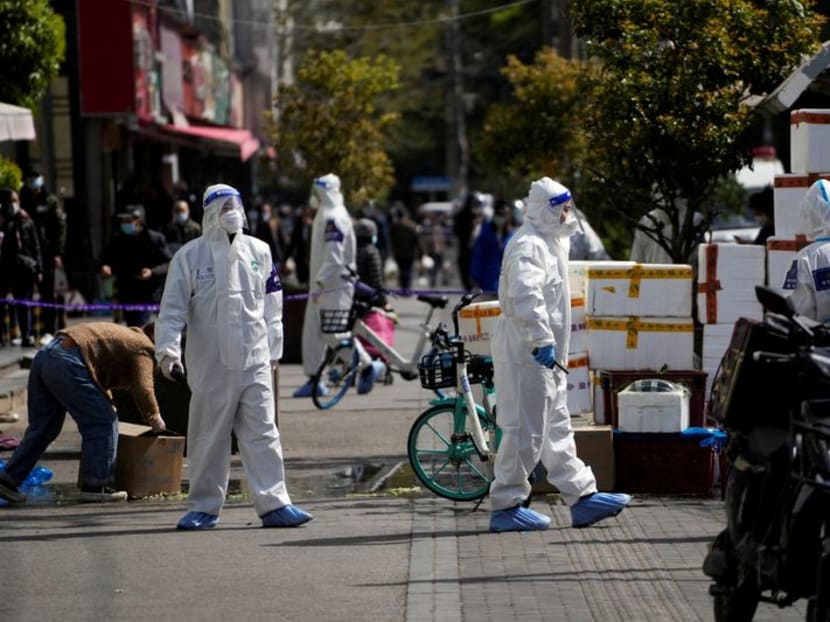 The city has been striving to stop the outbreak by imposing a two-stage lockdown, prompting manufacturers to halt operations and causing severe congestion at Shanghai port, the world's biggest container transporting hub.
"QUIET STREETS"
The streets of Shanghai were quiet Sunday as a citywide lockdown dragged on, with nearly 70 per cent of the national infection caseload discovered from mass testing its 25 million residents.
But city authorities have conceded they are struggling to contain the outbreak, with thousands now in state quarantine and the capacity of health workers stretched.
Anger is rising among residents over lockdowns that were initially planned to last just for four days, but now appear likely to drag on for several more days as fresh rounds of mass testing are carried out.
Parents have expressed fears of separation from their children in the event of a positive test, while residents have griped about a lack of fresh food and the ability to walk dogs outside.
Shanghai Port Group said in a statement that "operation at Shanghai Port is stable and orderly".
Refinitiv data showed that congestion off Shanghai for containers and oil tankers has been easing since Mar 31, but the number of bulkers queuing in outer Yangtze estuary anchorage jumped to nearly 90, the highest level since early October 2021.
An acute surge of vessels waiting is also recorded at ports near Shanghai, such as Ningbo in Zhejiang province, as some firms have diverted cargo to avoid prolonged logistics turnarounds.