commentary Asia
Commentary: Southeast Asia's romance with Korean drama shows
Liew Kai Khuin examines why shows like Descendants of the Sun are so popular with Southeast Asian viewers, including some top government leaders.
SINGAPORE: Defusing a landmine from her foot while whispering sweet nothings, eating ramen together in darkness while wearing military night-vision goggles, and sharing sudden, unannounced kisses.
Over 2016, fans across Asia of Korean dramas, or K-dramas, were glued to the explosive Descendants of the Sun (DOTS), where army officer Captain Yoo Shi-jin, played by a boyish-looking Song Joon-ki, wooed an older female doctor Kang Mo-yeon, played by Song Hye-kyo.
AN UNEXPECTED FAN
Song Joon-ki had a strong following among crowds of smitten young women all across Asia. But he also caught the attention of Thailand Prime Minister General Prayut Chan-O-cha, who urged Thais to watch the K-drama, and had reportedly offered to sponsor the production of a similar show if this could be done in Thai.
DOTs reflect "a sense of patriotism, dedication to the nation and sacrifice", General Prayut had said in March 2016.
General Prayut was certainly tapping on the astounding popularity DOTS enjoyed in Thailand, a country that sees close to half-a-million of its citizens travel to South Korea annually, in a K-drama pilgrimage of sorts.
Just as the memory of DOTS began to fade away, the drama's stars announced their wedding last week. Viewers who felt their onscreen chemistry too good to be true were ecstatic.
At almost the same time as the wedding announcement, and reportedly endorsed by General Prayut, Thailand's television station Channel 7 rolled out a military-themed romantic drama Love Missions, which had a storyline that bore an uncanny resemblance to DOTS.
Such creative remakes of K-dramas are not new. For some years now, spurred by the high ratings of the K-drama shows they imported, Filipino television stations like GMA Network and ABS-CBN have been actively producing loose remakes of popular Northeast Asian television shows that cater to their local audiences.
RISING POPULARITY
K-dramas have become an intractable part of Asia's popular culture landscape. Today, contemporary Korean television dramas like Winter Sonata, Jewel in the Palace, and The First Shop of the Coffee Prince are household names.
From food to high fashion, K-dramas are also shaping popular aesthetics and influencing the idea of what makes for a modern, Asian lifestyle.
The popularity of K-dramas has also led to a boom in South Korea's tourism industry. Entire tour itineraries and travel guidebooks have been created for fans who want to visit sites of popular K-drama scenes.
South Korea has also seen a huge increase in the number of visitors from Southeast Asia in particular. A whopping 13 million visitors from Southeast Asia toured South Korea in 2015, compared to about 3 million in the 1990s, according to the Korea Tourism Organisation.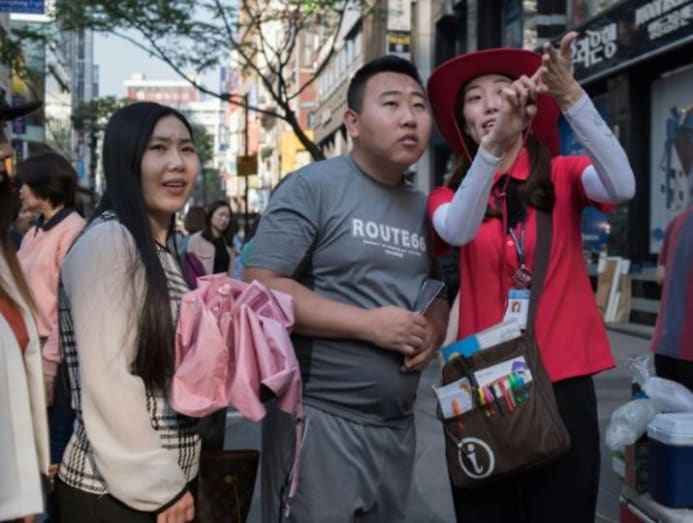 HUGE INVESTMENTS
Why are K-dramas so popular in Southeast Asia? Why is it that fans, who may not even understand the Korean language, will wait for their favourite K-drama celebrities for hours at shopping malls, or take a plane to check out sites of their favourite K-drama scenes?
Some say it's the heavy investments, which have produced good scriptwriting, strong performances and well-oiled marketing campaigns, that explains K-dramas' success.
Capital investments from big Korean conglomerates like Samsung and LG have bolstered the sector, giving way to a wide selection of talent, genres and productions in K-dramas. Crime, romantic comedy, political drama and soap operas make up a rich buffet of options for viewers.
After all, there is good money to be made. DOTS cost about US$11 million and took nine months to produce, but reportedly earned its television company KBS airing rights of about US$250,000 per episode.
FOR THE FAIRER SEX
Yet, K-dramas do well because they play to their audience. K-dramas are largely women-centric, catering to an audience that is mostly female.
However clichéd, many genres of K-dramas centre on female protagonists and typify the struggles of the woman on the street, whether as a princess living on palace grounds in historical Korea or a barista in a 21st century café.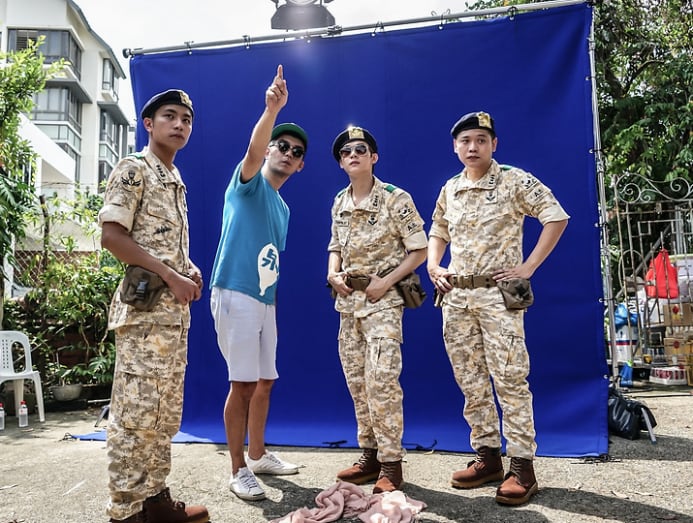 Many K-dramas are stories of a coming of age for female figures. The female protagonists very often have to prove themselves to their male counterparts and those around them.
At the same time, viewers lap it all up when female leads are swept off their feet, saved by heartthrobs in those occasional moments of vulnerability or distress. The hero of choice usually has an extraordinary background – whether a young corporate boss, a celebrity chief or even an immortal.
And in return for the men's chivalry, the women bare it all – to reveal their truest and deepest emotions.
LIBERALISATION, CONTRADICTIONS AND TENSIONS
This is perhaps the mastery in the popularity of K-dramas. They do not grandstand against but highlight the daily negotiation women have to exercise with existing socio-cultural norms. They shine a spotlight on the challenges of living with unreasonable mother-in-laws or dealing with conniving colleagues in male-dominated workplaces. They point out the awkward contradictions and underlying tensions that women feel all too strongly about but may not discuss openly.
South Korea's momentum of liberalisation in the early 1990s has energised an entire generation, allowing for the release of previously repressed sentiments. K-dramas produced in this aftermath reflect and allow South Koreans to talk about these sentiments. And many of such restrained feelings are keenly felt by the fairer sex, whether in South Korea or developing Southeast Asia.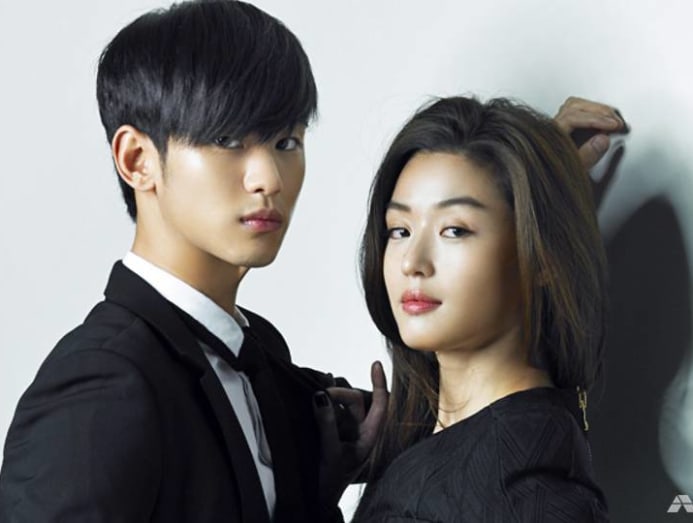 So it is not surprising that women in Southeast Asia find great comfort in K-dramas and K-pop culture more broadly. Just look at the monthly arrival statistics last recorded in May 2017 – arrivals by women visitors outstrip men by a great deal. The greatest difference comes from Thailand where 136,706 women visited South Korea compared to 72,175 men.
SOFT POWER
Ask an average television viewer in Southeast Asia in the late 1990s about K-dramas, and you will probably draw blank stares.
Putting aside glamourous celebrities and out-of-this-world storylines, what has been phenomenal in K-drama is its part played in the rise of South Korea's soft power. South Korea has truly grown from a cultural backwater to become a significant player, especially in Southeast Asia, and K-drama has become one of South Korea's most popular exports.
Now that is a story to be told.
Dr Liew Kai Khiun is an assistant professor at the Wee Kim Wee School of Communication and Information at the Nanyang Technological University, where he studies pop culture and its soft power applications.