Malaysia's health frontliners, elderly to get COVID-19 booster shots once 80% of adults are vaccinated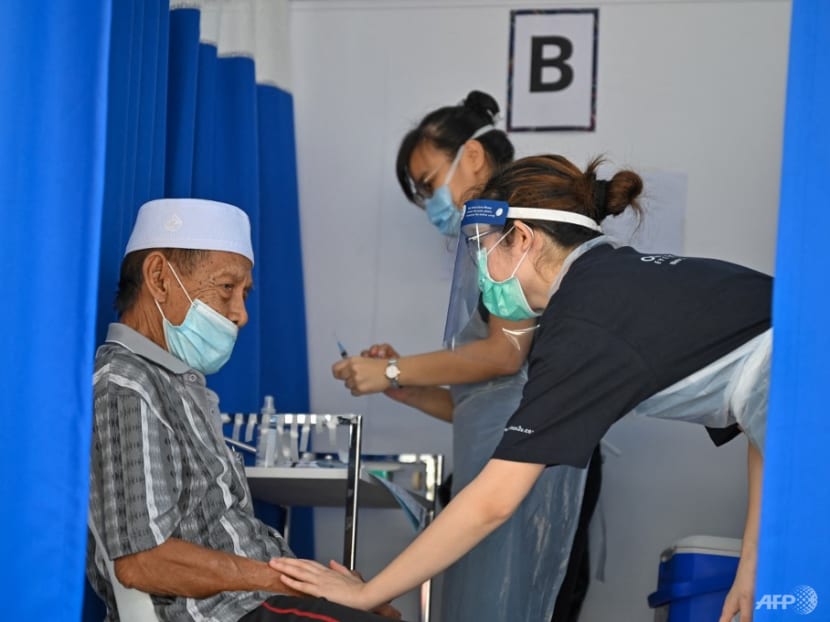 KUALA LUMPUR: High-risk individuals including healthcare frontliners and the elderly with comorbidities will receive their COVID-19 vaccine booster shots once 80 per cent of the adult population in Malaysia have received their two doses. 
These third doses will be administered "in an effort to increase protection to those vulnerable to the risks of COVID-19 infection" once more than 80 per cent of adults nationwide have been fully vaccinated, Prime Minister Ismail Sabri Yaakob said on Sunday (Sep 19).
Priority will first be given to high-risk groups such as healthcare frontliners, patients who are immunocompromised, elderly with comorbidities and individuals who live or work in long-term care facilities.
Mr Ismail Sabri said this third dose can increase the immunity levels of individuals who are at high-risk of getting infected with COVID-19, as immunity may decrease after a certain period following the second dose. 
He added that a panel of healthcare and medical experts were now developing guidelines on the implementation of the booster shots and that more details of the programme's implementation will be announced later by Health Minister Khairy Jamaluddin.
As of Saturday, 78.2 per cent of the adult population in Malaysia have received two doses of the COVID-19 vaccine while 93.1 per cent have received at least one dose, according to a statement released by Malaysia's COVID-19 Immunisation Task Force.
The federal government previously said that it was aiming for 100 per cent of the adult population to be fully vaccinated by end-October.
BOOSTER SHOOTS TO BEGIN IN OCTOBER
Speaking during a press conference on Sunday afternoon, Mr Khairy outlined that the implementation of the booster shots will likely commence from October 2021.
He added that the government was currently prioritising vulnerable groups for the third dose because they form a majority of those who have been warded at intensive care facilities for COVID-19.
"We have not decided if the third dose will be given to everyone," said Mr Khairy.
"The government is still in discussion with experts, we are getting information from vaccine providers ... in a week or two, I will make an announcement," he added.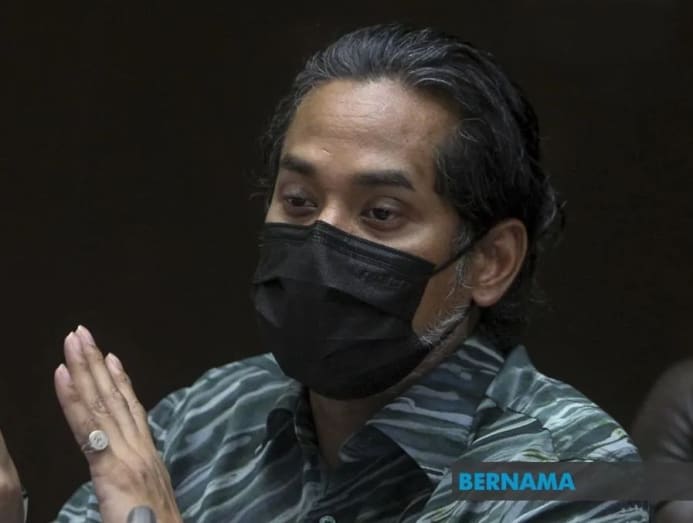 During the press conference, Mr Khairy highlighted that the country has reached a point where it has more vaccine supplies than people who are coming forward to get themselves vaccinated.
However, he stressed that the government now needs to do outreach and focus specifically on some communities where the vaccination rates were still low.
"All the vaccination centres are mostly empty now so we must reach out to those who are still stubborn and do not want to get vaccinated," said Mr Khairy.
He identified areas in Kedah, including Sik and Baling as examples.
Mr Khairy added that the government was also discussing with employers to ensure that those individuals who wanted to return to work must be fully vaccinated.
"We will also discuss with the public service department on what action will be taken on civil servants who did not receive vaccinations out of their own volition, and not for health reasons," he added.
Malaysia reported 14,954 new COVID-19 cases on Sunday, taking the national cumulative tally to 2,097,830. There have also been more than 23,000 fatalities to date.