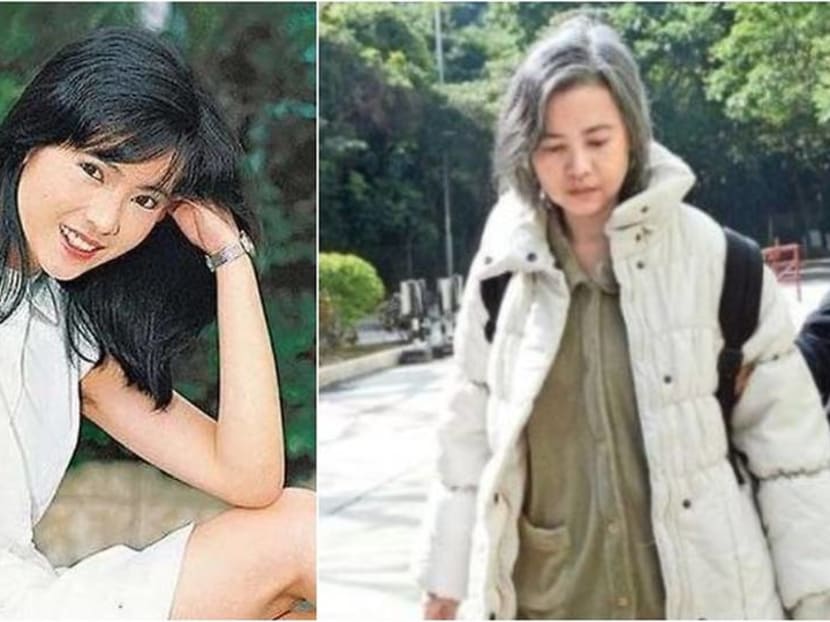 Former Hong Kong actress Yammie Lam was found dead in her Hong Kong flat early on Saturday morning (Nov 3), local media reported.

A friend of hers noticed an odour when visiting Lam's Stanley flat, reports said. The friend called the police after no one came to the door.
The 55-year-old former star was reportedly bankrupt and needed government financial assistance in recent years. Known for her beauty and one of the hottest young TV actresses of the 1980s, her showbiz career tanked in the late 1990s.
In recent years, she made the headlines again after she accused prominent personalities in the Hong Kong media industry, including well-known actor Eric Tsang, of raping her in the past. Tsang has denied the allegations.
Fans of the former TVB actress remember her in popular TV dramas like The Greed of Man (1992) and in Stephen Chow's hit comedy two-parter A Chinese Odyssey (1995).
She joined TVB in 1983 and was from the same acting class as Carina Lau and Sandra Ng, actresses who also became household names in the eighties and nineties.
But in the late 1990s, her life began a downhill slide from which she never recovered.
Reports said that she was devastated when her parents died in 1995 and 1997, and later when her then-boyfriend killed himself. She was also injured in a car accident in 1998.
After that, Hong Kong tabloids reported how she suffered from mental health issues and plastered photos of a dishevelled Lam on their pages. She reportedly declared bankruptcy in 2006.
Former colleagues of Lam expressed sorrow and regret at the news of her death.
"Farewell, my idol," Hong Kong actor Chapman To posted on Facebook with a photo of Lam.
Her good friend and contemporary Lau told Hong Kong media she was sad to hear of Lam's death.
"She was too young, I've heard of a few friends passing recently and I've been affected somewhat," she said. "I hope she has gone to a place where she is happy and free ."