Police find skull, ribs believed to be from murdered Hong Kong model Abby Choi in soup pot; lover of suspect arrested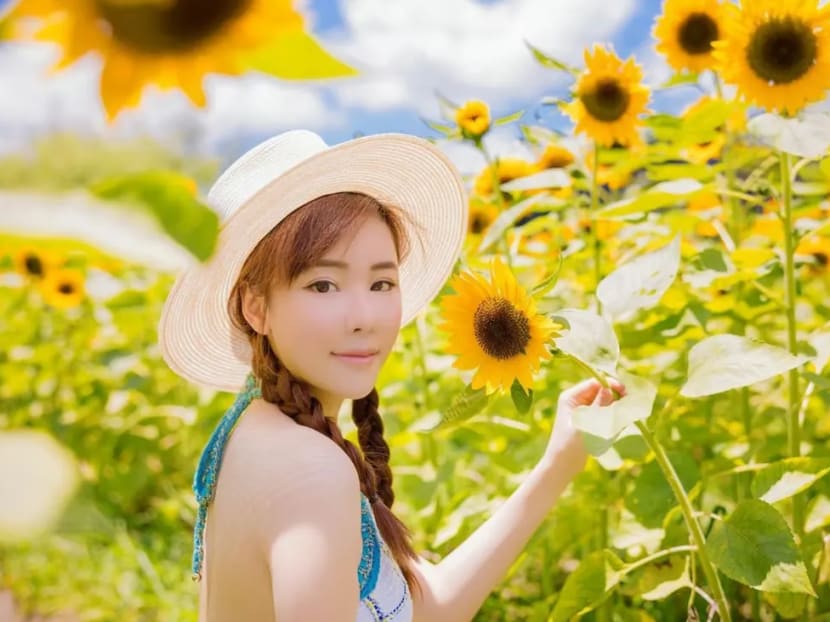 Choi's former husband, Alex Kwong, 28, his father and older brother were charged with murder; her ex-mother-in-law was charged with perverting the course of justice
Police have also arrested a 47-year-old woman surnamed Ng in connection with the case
A skull and several ribs believed to be murdered Hong Kong model Abby Choi Tin-fung's were found in a large soup pot on Sunday (Feb 26), two days after her gruesome killing came to light, police said, adding that a fifth suspect had been arrested in connection with the case.
Choi, 28, had been attacked in a seven-seater vehicle, which was found to have blood spatters inside, Superintendent Alan Chung of the Kowloon West regional crime unit said on Sunday night.
Chung said Choi's former husband, Alex Kwong Kong-chi, 28, his father and older brother were charged with murder on Sunday. Kwong's mother was charged with perverting the course of justice. All four will appear in Kowloon City Court on Monday.
He said police had earlier on Sunday arrested a 47-year-old woman surnamed Ng in connection with the case. "We believe all the suspects involved in the murder case have been arrested," Chung said.
Police carried out a huge search over the weekend at a village house in Tai Po and a cemetery in Tseung Kwan O. The body parts were discovered in one of two large soup pots police retrieved on Friday from the three-storey house at Lung Mei Tsuen, Chung said.
The pots were taken to a mortuary on Saturday, and forensic experts found the head and ribs when examining the contents, he said.
"When we found the two pots of soup at the scene, one of the pots measuring 50cm deep and 40cm in diameter, was almost full and covered with thick fat, some green and orange carrots and meat believed to be human flesh," he said.
"Forensic experts recommended that we not carry out any inspection at the site to preserve evidence, so we decided to transport the pots to a mortuary for further inspection."
Human bones were also found in the smaller pot, he said. DNA tests and dental records would be used to determine if the remains were Choi's. Hair was stuck to the skull.
Chung said a hole measuring 6.5cm by 5.5cm was found at the back of the skull, with forensic experts believing it could have been the fatal blow.
Police would continue the search for other missing body parts including her torso and hands, he added.
He said the fifth suspect was the lover of Choi's former father-in-law and was accused of renting with him the ground-floor flat of the house in Lung Mei Tsuen. Chung said it was not yet known if she was aware of the murder.
She was also suspected of helping Kwong evade police, he said.
The lover – who worked as a masseuse and had been in a relationship with the father-in-law for about six months – was also suspected of having rented a luxury flat in the Arch Sky Tower development in West Kowloon to hide Kwong.
Chung said the investigation has been made more difficult because of the non-cooperative attitude of the suspects.
"We want to find out as much as we can, not just to convict the murderers, but to give an answer to the deceased's family, and return justice to the deceased," Chung said.
Kwong was snared in a police ambush at a Tung Chung pier on Lantau Island at about 1pm after officers learned about his plan to board a speedboat to flee the city.
He had HK$500,000 (US$63,695) in cash and several luxury watches worth about HK$4 million in total with him when he was arrested. He later complained of feeling unwell at Hung Hom Police Station and was taken to Queen Elizabeth Hospital in Yau Ma Tei.
Police said on Saturday that the two children Choi had with her ex-husband were being taken care of by her mother.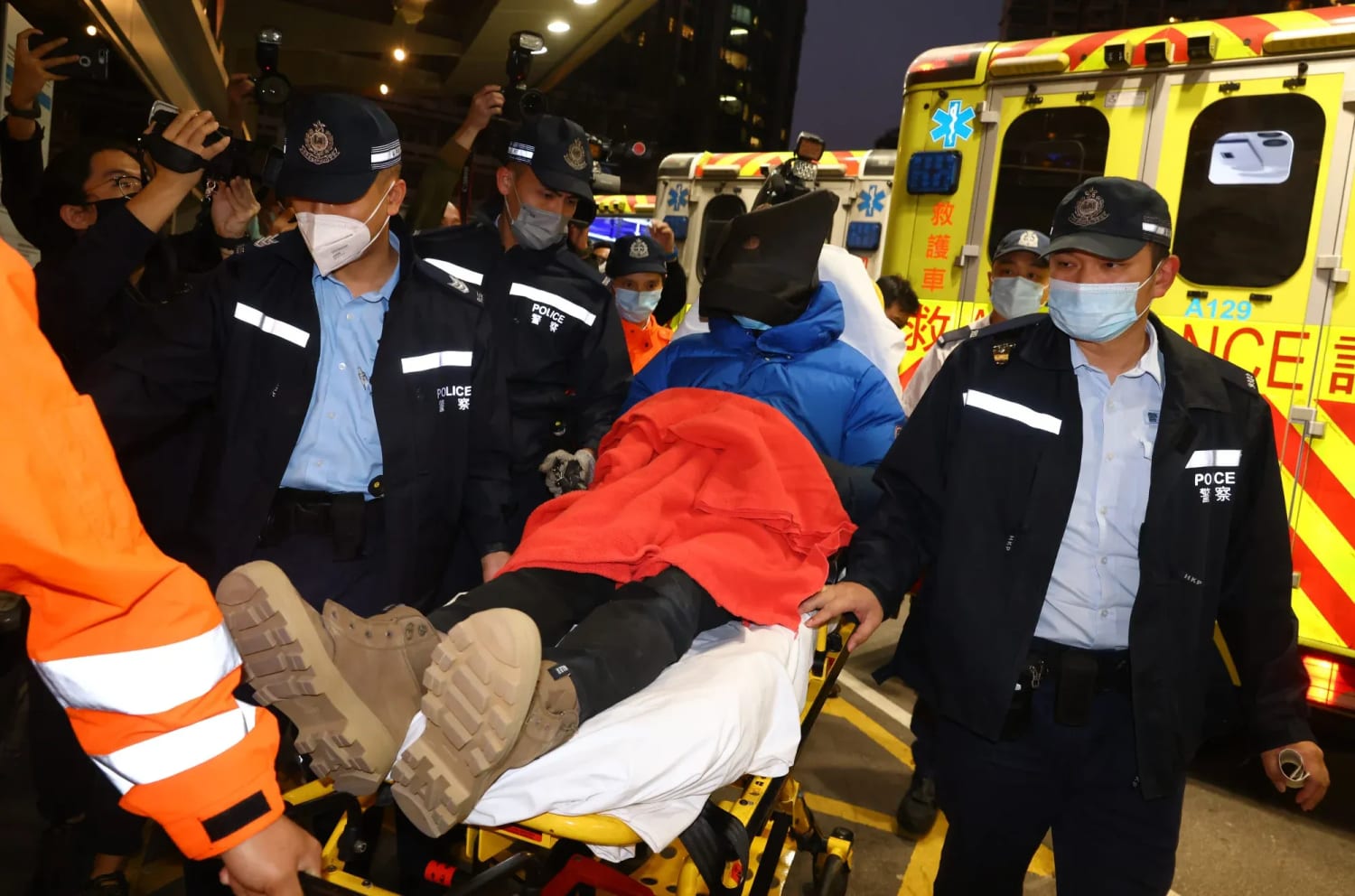 The murder came to light on Friday when officers found body parts of Choi – who went missing on Tuesday – in the flat in Lung Mei Tsuen.
Police uncovered a meat grinder, electric saw and two pots containing human tissue, alongside two types of meat cleavers, a hammer, face shields, black raincoats and a purple handbag that belonged to Choi at the Tai Po flat. The suspects had covered the walls of the flat with a sail. Two female legs were found in a refrigerator in the flat.
On Saturday, about 100 officers including divers from the force's elite Special Duties Unit, known as Flying Tigers, and officers from the Police Tactical Unit took part in a search operation at a Tseung Kwan O cemetery.
A drone was used for an aerial search and police tracking dogs were also deployed at the cemetery to detect traces of Choi.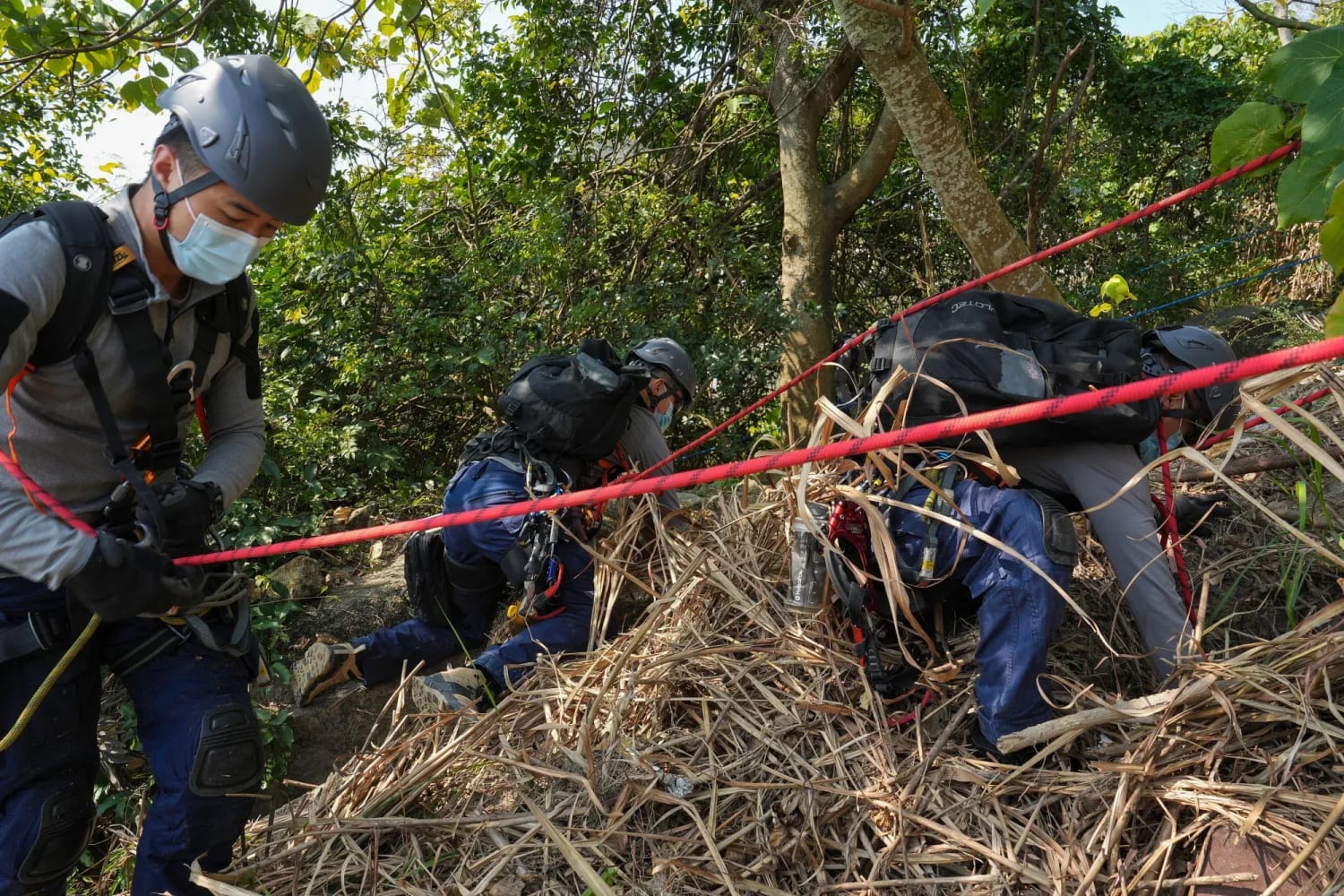 Officers searched the area as their investigation indicated the ex-father-in-law and brother-in-law went there on Wednesday, a day after Choi was reported missing.
Police continued the operation on Sunday and deployed about 16 officers, including nine from the key points and search division, to examine a patch of woods next to a reservoir in the cemetery. After searching for the missing body parts for hours in vain, officers halted the operation at Tseung Kwan O cemetery at about 3pm.
At around the same time, police and Drainage Services Department workers returned to Lung Mei Tsuen to inspect sewage pipes in the area for the missing body parts.
Choi was reported missing after she did not collect the daughter with her former husband on Tuesday. Choi also had a son with Kwong.
Followers of her Instagram account jumped 20 per cent to 101,000 people since the murder case came to light on Friday. Choi wrote in previous posts that she wanted to be a style icon, and as recently as a week ago was on the cover of a fashion magazine.
This story was originally published in SCMP.
Source: South China Morning Post/gr/lk