CNA Explains: Travelling to Hong Kong under its new quarantine rules? Here's what you need to know
Hong Kong is relaxing travel restrictions with a "3+4" quarantine model, as it takes a step towards gradually reopening borders.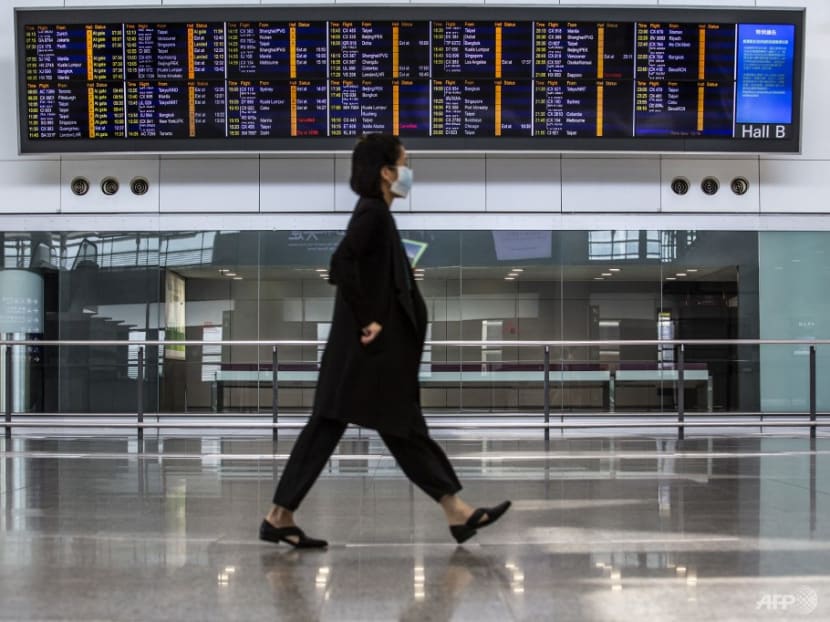 From Friday (Aug 12), Hong Kong will pare down the COVID-19 hotel quarantine period for all arrivals from seven days to three, as part of measures to gradually ease some of the world's most stringent pandemic restrictions.
Previously, inbound travellers had to spend at least a week in hotel quarantine and undergo several COVID-19 tests, provide faecal samples for babies and grapple with multiple forms.
Under new rules announced on Monday, inbound travellers will only need to serve a three-day quarantine at a quarantine hotel, before going home or staying in a non-quarantine hotel for the next four days.
During this period, they must continue to undergo medical surveillance. They can go out and take public transport, but there are limits on the places they are allowed to enter.
Hong Kong Chief Executive John Lee said the new measures are a "way of striking a balance between minimising the risks of COVID-19 transmission and keeping Hong Kong a competitive city".
HOW DOES THE QUARANTINE SYSTEM WORK?
If you're planning to travel to Hong Kong, note that under the new "3+4" model, you need to stay in a designated quarantine hotel for three days from your arrival date, which counts as Day 0.
After obtaining a negative test result in the morning of Day 3, you may go home or move to a non-designated quarantine hotel, to complete another four days of medical surveillance.
If you test negative throughout, you can complete medical surveillance in the morning of Day 7.
You still need to monitor your health for the entire seven days and take daily antigen rapid tests (ARTs) until Day 10.
For example, if you arrive on Aug 12, you will complete your mandatory hotel quarantine on the morning of Aug 15, and complete medical surveillance in the morning of Aug 19.
These rules apply to all travellers regardless of vaccination status.
EXACTLY HOW MANY COVID-19 TESTS MUST I TAKE?
Be prepared to take at least five polymerase chain reaction (PCR) tests and daily ARTs until Day 10.
Upon arrival in Hong Kong, you must take a PCR test at the airport and then on Day 2 during your mandatory hotel quarantine.
After leaving the designated quarantine hotel, you must go to community testing centres or a mobile specimen collection station to get swabbed on Days 4, 6 and 9.
You must test negative on an ART before heading out.
You can also arrange for a self-paid test by professional swab sampling at a local medical institution recognised by the Hong Kong government.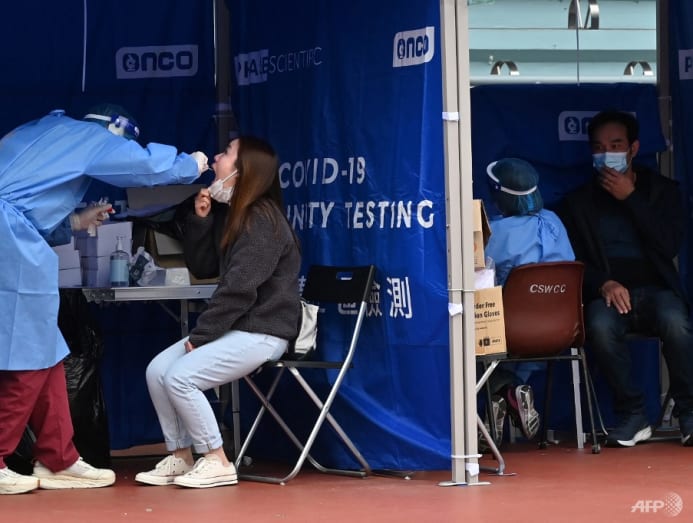 CAN I GO OUT DURING THE MONITORING PERIOD?
Until you test negative in the morning of Day 3, no.
After that, upon clearing the mandatory hotel quarantine, you will be assigned an amber code in Hong Kong's LeaveHomeSafe mobile application, to restrict movement.
With an amber code, you can go out - provided you first test negative in your daily ART.
But you will be limited to "daily essential activities" deemed by the Hong Kong government to be of lower risks, such as taking transport, going to work and entering markets or supermarkets.
You cannot enter high-risk premises that involve mask-off or group activities, such as restaurants, bars, hair salons and fitness centres.
You will also not be allowed to visit residential care homes for the elderly and people with disabilities, schools or designated healthcare premises.
WHAT HAPPENS IF I TEST POSITIVE?
If you test positive for COVID-19 upon arrival, you will be issued an isolation order and transferred to a government isolation centre.
You will also be issued a red code.
All positive COVID-19 cases will not be allowed to leave their isolation location.
If you have received at least two doses of a COVID-19 vaccine, isolation will be considered completed after receiving negative ART results on the sixth and seventh day after testing positive.
Your red code will then automatically change to blue.
Those who have not been vaccinated, or have only received one vaccine dose, will need to complete a 14-day isolation period at the designated site.
WHY IS HONG KONG RELAXING ITS RULES?
According to the Hong Kong government, surveillance data shows that about 80 per cent of imported COVID-19 cases were detected by the first two PCR tests taken upon arrival.
The overall infection detection rate among arrivals after the third day of quarantine in designated hotels was also lower that the rate in the local community.
With this, mandating a longer period of hotel quarantine is "neither cost-effective nor precise and targeted, causing unnecessary disruption to travellers", said Hong Kong authorities.
The decision by the government also considered Hong Kong's position as an international financial and commercial centre, and thus the need to connect with different parts of the world to maintain business travel and economic activities.