As scientists signal 'code red for humanity', Indonesia's climate change targets still lack ambition: Experts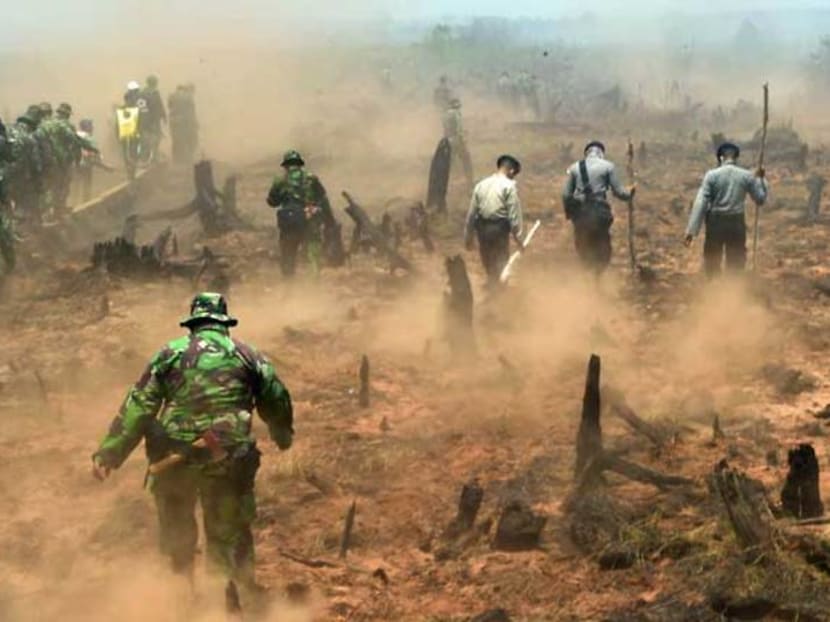 BANGKOK: Despite bringing forward its net zero emissions target by a decade to 2060, experts say Indonesia has missed an opportunity to upgrade its climate change ambitions ahead of critical global talks and amid dire warnings from top scientists about drastic temperature rise. 
Indonesia updated its targets late last month ahead of the United Nations Climate Change Conference (COP26) in Glasgow beginning Oct 31, and is now targeting a pathway to a low carbon economy and for its most polluting sector - forestry and land use - to reach emissions peak by 2030.
Countries typically update their plans before the talks, and while Indonesia did provide some new information, experts told CNA that its strategy is no more ambitious than previous versions and still lacks detail about how it can actually achieve its goals. 
"We don't really see anything new. There are no increased commitments whatsoever. There are no new numbers, said Elrika Hamdi, energy finance analyst at The Institute for Energy Economics and Financial Analysis (IEEFA).
In the submitted nationally determined contribution document (NDC), Indonesia stuck with a 2016 pledge to independently reduce emissions by 29 per cent, compared to 2010 levels, or by 41 per cent with international support by the end of this decade. 
The most ambitious of its three pathways - contingent on international support - would see the country meet its Paris Agreement commitments and "rapidly progress towards net-zero emission in 2060 or sooner", according to Environment Minister Siti Nurbaya. However, no modelling was provided for the period after 2050.
"It is unfortunate that Indonesia is not aiming for higher targets. It is not a surprise," said Arief Wijaya, the forest, climate and oceans senior manager at World Resources Institute (WRI) Indonesia.
The challenges ahead of the world's fourth most populous nation are steep, as it looks to protect and restore its vast forests and peatlands and reform an energy sector heavily reliant on fossil fuels.
There are multiple factors complicating Indonesia's green transition, among them the prioritisation of economic growth, the abundance of coal and importance of coal exports, as well as the widespread impacts of the COVID-19 pandemic which has dented state coffers. 
There has been little evidence of green recovery efforts in the measures to counter the impacts of COVID, with subsidies flowing to prop up the fossil fuel industry. 
Abidah Setyowati, a research fellow in the Faculty of Technology, Policy and Management at Delft University of Technology, says the government is being pragmatic about its targets, not wishing to promise what it cannot deliver. But she says its leadership needs to step up with the rest of the international community.
"The government is trying to make it as realistic as possible, with their capacity and the complexity to do a rapid transition to low carbon. The problem is this needs to be a not-business-as-usual commitment," she said.
"Indonesia's commitment to 2060 is concerning. It's a little bit too late to say the least. We need to be much more ambitious than being realistic about what we can do." 
Analysis has cast doubt on Indonesia's ability to achieve its Paris Agreement targets. Climate Action Tracker assesses the country's efforts as "highly insufficient" and its policies not in line with a path to two degrees Celsius global warming.
The world was reminded of the importance of striving for such targets by one of the most significant and comprehensive climate change reports to date, produced by the world's top climate scientists and released by the Intergovernmental Panel on Climate Change (IPCC) on Monday (Aug 9). 
A hotter planet is now unavoidable.
The planet is already on course for an estimated 1.5 degrees warming by 2030, according to the IPCC report, a scenario locked in by years of humans burning fossil fuels and failing to take sufficient action to reverse the impacts. 
It produced strong evidence of the likelihood of more damaging and frequent disasters like floods, heatwaves, droughts and cyclones, and implored humanity collectively to take drastic action. It is a "code red for humanity", UN Secretary General Antonio Guterres said.
"The alarm bells are deafening and the evidence is irrefutable: Greenhouse gas emissions from fossil fuel burning and deforestation are choking our planet and putting billions of people at immediate risk," he said.
"This report must sound a death knell for coal and fossil fuels, before they destroy our planet." 
In Indonesia's long term strategy, however, even the most ambitious pathway still includes a substantial reliance on coal to provide energy. It is a policy that carries both economic and environmental risk.
FORESTS CENTRAL TO NET ZERO TARGET
The centrepiece for Indonesia's climate action this decade is focused on its vast forest resources. Currently, emissions from this sector make up 24.5 per cent of national emissions.

By 2030, the government wants the sector to be a net carbon sink that absorbs more carbon dioxide from the atmosphere than it produces. This is a key pillar to the future net zero goal.
The trend is already a positive one; national deforestation levels last year were the lowest in a decade and have declined for the past four years. The strategy does not call for the eradication of all deforestation though, which has typically been driven by land clearance for palm oil and timber plantations.
"The long term strategy's most optimistic scenario still includes 6.8 million hectares of deforestation. This has raised concern among civil society, who were hoping to see zero deforestation as a goal, and more effort put into reforestation," said Tiza Mafira, associate director at the Climate Policy Initiative think tank. 
"There is tension here in the demands driving the policy: what is really needed for the forestry sector, net zero emissions or zero deforestation?"
President Joko Widodo has placed a moratorium on palm oil plantations and peatland use, and focused on preventing damaging forest fires, but vast resources will need to be spent on restoring millions of hectares of land that have been degraded. 
"Peatlands and mangroves have huge carbon absorption potential. Half of those ecosystems are already in a degraded situation," Wijaya of WRI Indonesia explained.
"They need to keep the deforestation rate very low, at least the same or similar to last year's performance. But at the same time, reducing Indonesia's deforestation may not actually improve the capacity of forest to absorb more carbon, hence the government needs to have much more ambitious targets in restoring peatlands, restoring degraded lands and restoring degraded mangroves."
These restoration efforts are already underway, but Wijaya said the government's own analysis suggests that they need to work six times harder in order to create carbon sinks quick enough to reach net zero by 2050.
"Achieving a net zero target for any country is nearly an impossible mission, including for developed nations. To achieve this nearly impossible you also need near impossible solutions," he said. 
COAL WILL REMAIN IN THE  FUTURE PLAN
The pathways to cleaning up an expansive power sector are even more unclear, muddied by the abundance of coal resources. Within the next five years, energy emissions could surpass the forestry sector and become Indonesia's greatest polluting source.
In its updated NDC, Indonesia is aiming for renewable energy to be rolled out on a massive scale, including nuclear, with methane gas and biofuels also prominent in the mix. Renewable assets are targeted to about double in capacity compared to now by 2025.
But the country remains staunchly committed to coal. Coal-powered plants are forecast to remain in operation well beyond mid-century and generate 38 per cent of Indonesia's energy needs in 2050. 
"Even the most ambitious scenario pathway still has quite significant emissions from the energy sector and still a large quantity of coal in those calculations. It is very risky. There are high uncertainties that we could reach net zero by 2060," said Fabby Tumiwa, energy transition strategist and the executive director of the Institute for Essential Services Reform (IESR).
New coal plants in the pipeline, generating approximately 16GW of power, are expected to continue to come online this decade, despite excess supply power on the populous island of Java. 
The country is the second largest producer of coal and the biggest seaborne coal exporter. It means a "panic mode" has set in as Indonesia grapples with a future where its greatest resource is becoming increasingly untenable, according to Hamdi of IEEFA.
"Indonesia has always been compromised because we have a lot of natural resources, in particular coal. And coal contributes a higher stake in Indonesia's economy," she said.
"Right now they're bingeing on coal production as much as possible, considering that financing will be depleted in the coming years. They're creating local demand."
Dozens of mining companies reportedly had their export licenses suspended in recent days for failing to meet their domestic market obligations.
An exodus of financing for new coal projects is already apparent. Development banks and export credit agencies from big investing nations South Korea, Japan and China are tightening rules on funding polluting overseas infrastructure. 
It means that Indonesia will increasingly find money for its coal plants harder to come by and increases the risk of their assets becoming stranded and not worth running in the years to come.
"Over the next five years the marginal costs of coal are going to be competing with all these other renewables and coal financing support will disappear. Indonesia will eventually need to shift away," said Putra Adhiguna, an IEEFA energy analyst.
"It's politically charged but Indonesia is realising that the future is not that bright for coal but the limit for how it can grow domestically is also limited. There will be a natural decline of the industry regardless of the politics.
"You can say anything to the public but you can't justify building what you don't need," he said.
Indonesia's state-owned utility company Perusahaan Listrik Negara (PLN), which is central to the clean energy transition, has also committed to carbon neutrality by 2060, but analysts have questioned whether the strategy is locked in. 
"This isn't the first time Indonesia has made slightly ambitious pledges but there have been many pledges in the past and they have to be taken with a grain of salt about what they actually mean, and what will happen," said Setyowati from the Delft University of Technology.
"Indonesia needs to produce a clear action plan and measurable targets and be accountable with their achievements as well." 
To keep its coal fleet online for the foreseeable future, the NDC calculates that 76 per cent of its plants will be able to capture 100 per cent of their emissions, thanks to the rollout of carbon capture and storage (CCS) technology, which remains technically problematic and financially non viable.
In effect, this policy allows the government to "kick the can down the road" and rely on a technology that may not actually deliver, Adhiguna of IEEFA argues. 
"It's a long shot by any measure. It needs to be toned down more realistically. I think that assumption is too aggressive, even with a 40 year timeline," Adhiguna said.
Tumiwa of IESR added: "It's not cost effective so it shouldn't be part of the solution." 
"The economics are doubtful right now and require a lot of government subsidies and intervention."
Tumiwa said that IESR's modelling proves that technology is no barrier to reaching net zero by as early as 2045. Making room for renewables as early as possible is key, as well as transforming the industrial and transport sectors, alongside a wide adoption of electrical vehicles.

"It's not the technical issues, it's political willingness," he said.
"Coal is a big part of the political machine in Indonesia," said Setyowati. "At the moment in Indonesia, the economic tipping point is not coupled with a political tipping point."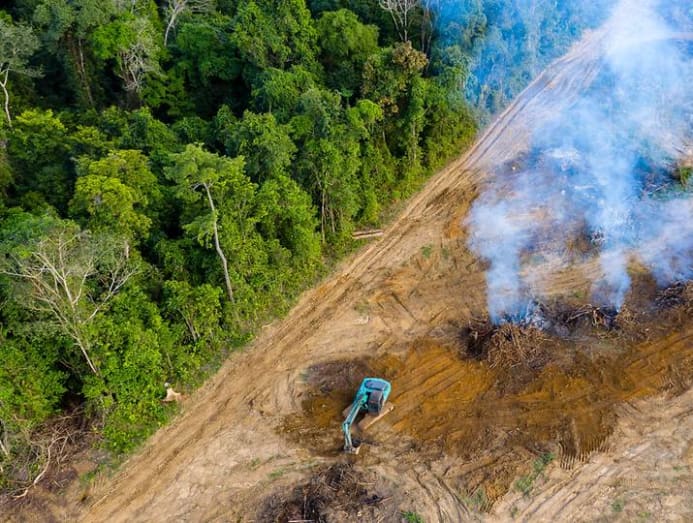 SECURING INTERNATIONAL ASSISTANCE
Much of Indonesia's progress on reaching its climate change targets is reliant on international assistance. It is expected that the envoy to COP26 will push for more funding from developed nations.
Developing nations have been strong on demanding wealthier nations deliver on their promise to mobilise US$100 billion annually in climate finance, which was made in 2010 but largely not been met. 
"I think Indonesia has a strong argument to say the international community, particularly developed nations, need to do more to assist," said Mafira of Climate Policy Initiative.
"Whether more foreign assistance is realistic depends on whether Indonesia's diplomacy succeeds in securing this from wealthy nations, and whether Indonesia is able to showcase strong capacity to mobilise the funds that have already been committed," she said.
Indonesia may need to get creative to secure the money it needs. Some US$310 billion will have  to be sourced to achieve solely its 2030 climate goal. Meantime, the Ministry of Energy and Mineral Resources says approximately US$1.165 trillion in investment finance will be needed to transition to clean energy. 
The size of these investments and the scale of new projects could prove attractive given the global trends towards green economies, Setyowati argues. 
"There is a lot of interest in investments and private sources that Indonesia needs to tap into. The economics of the technology are there but Indonesia is still thinking about mobilising business-as-usual investors," she said, arguing that it would not be reasonable to rely solely on international support.
"International pressure can play a major role, and there is economic pressure too. If there are no resources available they'll actually have to join others to transition to low carbon development."
She argued that barriers to investment needed to be removed, including the uncertain regulatory environment, fast changing and unclear regulations, misaligned policies and unattractive renewable energy prices.
The Indonesian government has taken steps to make its climate policies more transparent in its latest pledge, while also laying the foundations for more green-focused local finance. 
While its 2060 pledge is locked in on paper for now, as the warnings about global temperature rise, and local disasters hit, these climate targets remain moveable in the face of more difficulties. 
"The government has to realise that the environment has changed and they have to be convinced that having raised ambitions is actually good for the Indonesian economy," Tumiwa of IESR said.
"It's not only Indonesia, but for all countries we know reaching net zero is a herculean task. There is no easy pathway here."