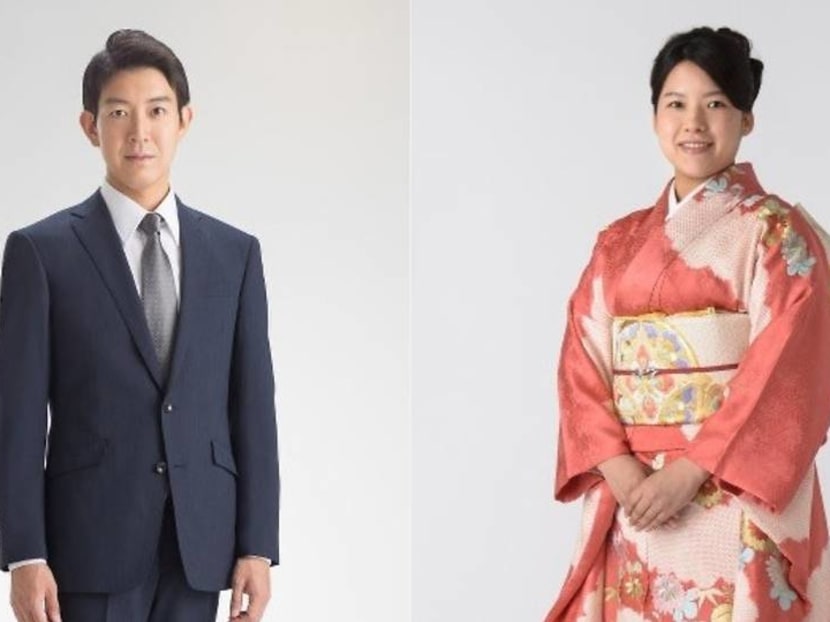 TOKYO: Japan's Princess Ayako, the youngest daughter of Emperor Akihito's late cousin Prince Takamodo and Princess Hisako, will marry a businessman in October, the Imperial Household Agency announced on Tuesday (Jun 26).

Princess Ayako's future husband is Kei Moriya, 32, a worker at Nippon Yusen KK shipping firm. The couple met last December, said the agency.

A Kyodo News report said Princess Hisako, who has known Moriya's father for 40 years, had introduced Moriya to Princess Ayako in the hopes of cultivating her daughter's interest in international welfare activities.

Moriya is a board member of a nonprofit organisation that provides educational opportunities to children in developing countries.

The Imperial Household Agency said the pair will officially become engaged in a traditional court ceremony on Aug 12, ahead of the official wedding ceremony on Oct 29 at Tokyo's Meiji Shrine.

Under the Imperial House Law, a princess will lose her Imperial status if she marries a commoner.

Last year, the Imperial Palace announced the planned engagement between Princess Mako, the eldest granddaughter of Emperor Akihito, and commoner Kei Komuro. However, the engagement was postponed to 2020 as the couple wanted more time to prepare for married life.

After Princess Ayako and Princess Mako marry, Mainici news agency reported that the number of imperial family members will drop to 17, and that of female members to 12.

In April 2017, a government panel issued a warning over the dwindling number of male heirs. Under current law, only men are allowed to become emperor. 
According to a Japan Times report, the Imperial family now has only one unmarried male, 11-year-old Prince Hisahito.

In May 2017, the Japanese government approved a one-off bill allowing ageing Emperor Akihito to step down from the Chrysanthemum Throne. His planned abdication, the first by a Japanese monarch in two centuries, is expected to take place on Apr 30, 2019.

The abdication law, which applies only Akihito and not to future emperors, included a resolution to debate letting female royals stay in the imperial family after marriage.