Story of 1MDB scandal to be made into a movie by actress Michelle Yeoh and Crazy Rich Asians producers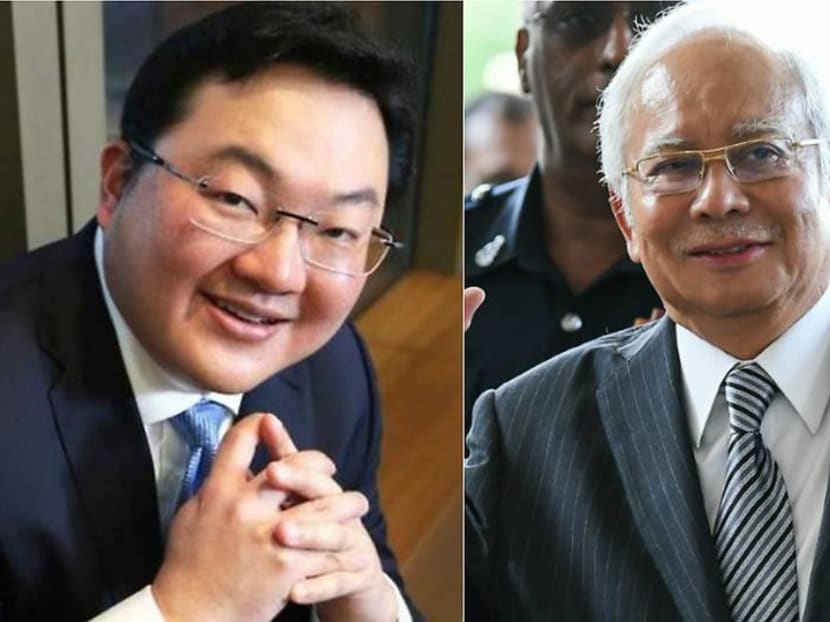 SINGAPORE: The film rights to a book about Malaysia's 1MDB scandal have been bought by the producers of the recent box office hit Crazy Rich Asians.
Co-written by the Wall Street Journal's Tom Wright and Bradley Hope, Billion Dollar Whale is the story of how Malaysian businessman Low Taek Jho, or Jho Low, allegedly siphoned billions of dollars out of the Malaysian government investment fund 1MDB.

Speaking on Channel NewsAsia's Asia Business First podcast, Wright said: "We just announced yesterday that Ivanhoe Pictures, which made Crazy Rich Asians, is going to make the movie. So we are very excited." 
The Hollywood Reporter said that the rights have been picked up by SK Global, which was formed following a merger between Ivanhoe Pictures and Sidney Kimmel Entertainment in 2017.

Co-producing the movie is Malaysian actress Michelle Yeoh who recently signed a deal with SK Global to start producing movies.  This will be her first project. 
The book alleges that the money was laundered through a complicated web of transactions and shell companies, with hundreds of millions of dollars going into the pockets of Malaysia's former prime minister Najib Razak himself.
The scandal broke in 2015, resulting in a voter backlash during Malaysia's general election in May, when Najib's Barisan Nasional governing coalition was toppled after 61 years in power.

Wright said he never expected Najib to lose.
'We wrote the last third of this book expecting Najib to remain in power. And we were surprised when he lost the election," he said.
The unexpected turn of events resulted in a hasty rewrite of the book's ending.
"The ending of the book was with Najib going to meet Trump in the White House," said Wright. 

"At that time, Najib was trying to use his influence, including via Jho Low, to get the Department of Justice to drop its case. It was very unsatisfying in the epilogue. 
"But we rewrote that whole ending after the May election, and we were even able to get in Najib's arrest."
Initially, Wright thought that the only way for Malaysians to obtain the book would be via Singapore.
"Nobody thought the book would be released in Malaysia," he said. 
"There was a fake news law that was promulgated just ahead of the election. Obviously it wasn't just aimed at our book, but it would have made the distribution of the book almost impossible."

The book has been flying off the shelves in Malaysia - even though a pirate PDF version also has been making the rounds.
"The sales of this book have been unbelievable. There are about 30,000 copies now in circulation mainly in Singapore and Malaysia. It ran out of stock in a week in Malaysia.  
He added: "I did a signing event at the Kinokuniya outlet at KLCC, where the Petronas Twin Towers are, and there were lines going around the mall, with people waiting to get their books signed; copies of the book had to be rationed."

To listen to the Asia Business First podcast, click here.