Malaysia reports first Omicron case involving traveller who arrived from South Africa via Singapore: Khairy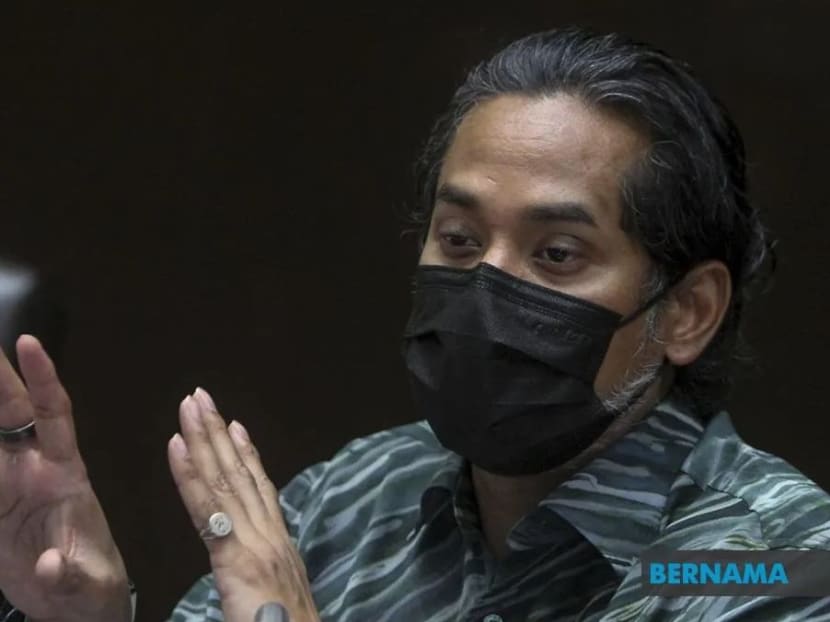 KUALA LUMPUR: The first positive case of Omicron has been detected in Malaysia in a student from South Africa, said Health Minister Khairy Jamaluddin on Friday (Dec 3). 
The foreigner, who is studying in a private university in Ipoh, Perak, arrived in Malaysia on Nov 19.
Mr Khairy said in a press conference that the Omicron case was confirmed yesterday based on a sample taken from the 19-year-old student, who took the COVID-19 reverse transcription polymerase chain reaction (RT-PCR) test upon arrival at the Kuala Lumpur International Airport (KLIA). 
He said that the student had arrived in Malaysia from Singapore. 
In response to media queries, Singapore's Health Ministry said on Friday night that the student arrived in Singapore on Nov 19 from Johannesburg, South Africa, on flight SQ479.
She had remained in the transit holding area at Changi Airport until her departure to Malaysia on the same day.
Upon arrival in Malaysia, the student was shuttled on a university bus from KLIA to Ipoh, where she underwent quarantine.
The next day, on Nov 20, she got her test results back saying she was positive for COVID-19. 
Five others who were on the same bus as the student were then placed under quarantine. All of them tested negative. 
Singapore's health ministry said that 15 passengers on board SQ479 had been identified as close contacts. All of them had not entered Singapore, or "interacted with the community in Singapore", and had remained in the transit area at Changi Airport, the ministry added.
The student was fully vaccinated in Malaysia in September before she went home to visit her family in South Africa. She was asymptomatic and has completed her quarantine on Nov 29.
According to Mr Khairy, the student and eight close contacts will undergo RT-PCR swab tests again on Friday, "just to make sure that (she is) no longer positive".  
The minister added that the student entered Malaysia before the World Health Organization (WHO) declared Omicron a variant of concern on Nov 26. 
Following WHO's pronouncement, Malaysia had temporarily imposed entry restrictions on foreign workers and international students from eight African countries with a high risk of Omicron infections from Dec 1.
Travellers from Botswana, Eswatini, Lesotho, Mozambique, Namibia, South Africa, Zimbabwe and Malawi are not allowed to enter Malaysia during the ban. 
Mr Khairy said in the Friday press conference that from Dec 3, travellers arriving at KLIA from high-risk countries will also wear tracking devices throughout their quarantine period.
"The VTL (vaccinated travel lane) with Singapore will continue for the time being, with additional self tests on the third and seventh days for those who come from Singapore via the VTL," he added. 
Responding to a question on whether the two COVID-19 cases who tested preliminarily positive for Omicron in Singapore would affect the VTL arrangement between the two countries, Mr Khairy said: "I have spoken to my Singaporean counterpart this morning, Mr Ong Ye Kung. We reaffirm that the VTL will continue, and we will continue to update each other on the daily base and coordinate our response accordingly." 
HOW OMICRON WAS DETECTED
The minister explained that the case was detected as part of the ministry's surveillance initiative following WHO's pronouncement on Omicron.  
Malaysia's Institute for Medical Research carried out PCR genotyping assay on 74 positive samples detected at KLIA between Nov 11 and Nov 28, he said. 
The results showed that one of the samples was highly likely to be Omicron, he added. 
"Subsequently, whole genome sequencing was carried out and showed a positive result for Omicron variant on Dec 2," Mr Khairy said. 
The minister said Ministry of Health decided to carry out genomic tests on positive cases reported prior to the Nov 24 WHO pronouncement on Omicron variant.
"That means we are not just carrying out (the tests) now. I requested for all samples since Nov 11 to be retrieved and run through whole genomic sequencing for us to be sure of the variants," he explained. 
Mr Khairy added that there has been no drastic rise in COVID-19 cases in Ipoh, Perak, and the places where the said traveller had been, such as KLIA.