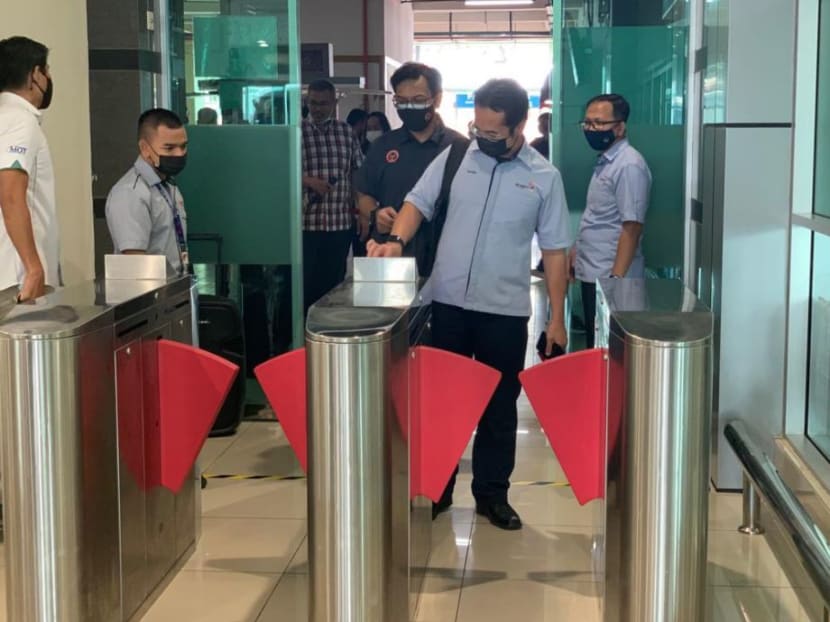 KUALA LUMPUR: A dry run for the Singapore-Malaysia land Vaccinated Travel Lane (VTL) was held at the Johor Causeway on Tuesday (Nov 23), said Malaysian Health Minister Khairy Jamaluddin. 
"Officials from both Malaysia and Singapore are implementing a 'dry run' for the proposed opening of the VTL through the Johor Causeway," the minister said in a tweet on Tuesday morning. 
"The opening of the border is much anticipated by the people of both countries. Hope it goes well."
In a Facebook post on Tuesday evening, Singapore's Ministry of Trade and Industry (MTI) said both countries have been working hard to iron out the details of the land VTL.
"As part of preparations, we conducted a trial run this morning to test new protocols and the entire end-to-end user journey so as to refine our processes," MTI said. 
"This is an ongoing multi-agency effort together with our Malaysian counterparts, and we are excited to see our land borders reopen," the ministry added.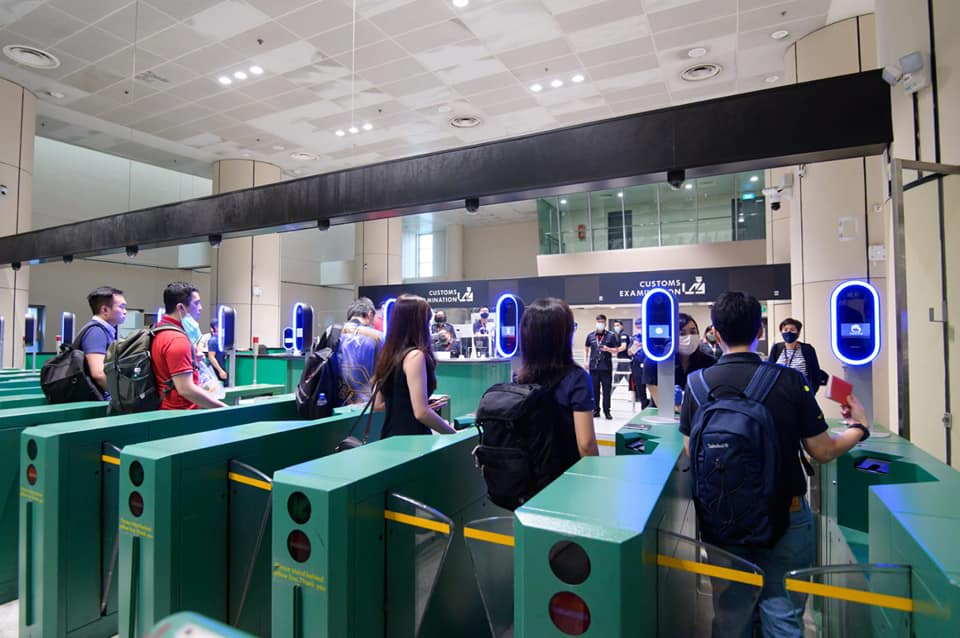 The ministry also said that once it is open, the land VTL "will further facilitate cross-border travel between Singapore and Malaysia", allowing workers from both sides of the border to reunite with their families.
Both governments have been in discussions to reopen the land border.
Last Saturday, Singapore's Trade and Industry Minister Gan Kim Yong said that he was "optimistic" that the land border would be opened by the end of November, and that details were still being worked out. 
Mr Gan also said that it may be "possible" the land VTL is launched "on the same day" as the planned air VTL between Changi Airport and Kuala Lumpur International Airport (KLIA) on Nov 29. 
Under Singapore's VTL protocols, people who are fully vaccinated are able to travel into Singapore on designated flights, and take COVID-19 tests in lieu of serving quarantine or stay-home notice. 
The daily quota for the travel lane scheme for all VTL countries is 10,000 travellers.
Speaking during the state assembly on Sunday, Johor Chief Minister Hasni Mohammad said that 1,440 people are expected to be able to travel between Johor and Singapore in the first week of the implementation of the land VTL.
He added that the Johor state government and Malaysia's Health Ministry were strengthening COVID-19 testing procedures at land border checkpoints ahead of the implementation. 
Mr Hasni also mentioned that authorities will conduct a "pilot test" on the land VTL between Johor and Singapore before announcing the protocols. 
Before border restrictions were implemented due to the pandemic, around 300,000 Malaysians would cross the Causeway daily for work. Some Singaporeans would also travel across the Causeway for leisure activities like vacation and shopping. 
However, Mr Gan said last Saturday that things are not likely to return to pre-pandemic days when hundreds of thousands of people shuttled between Singapore and Johor Bahru each day.
"We will start with a smaller number, with a certain limit quota," he said.
"The priority is really to allow families who have been separated for a long time since the start of COVID-19 ... to reunite with their family members."